Hale looking forward to exhibition vs. Arizona State
Cuban slugger Tomas set to make start at third base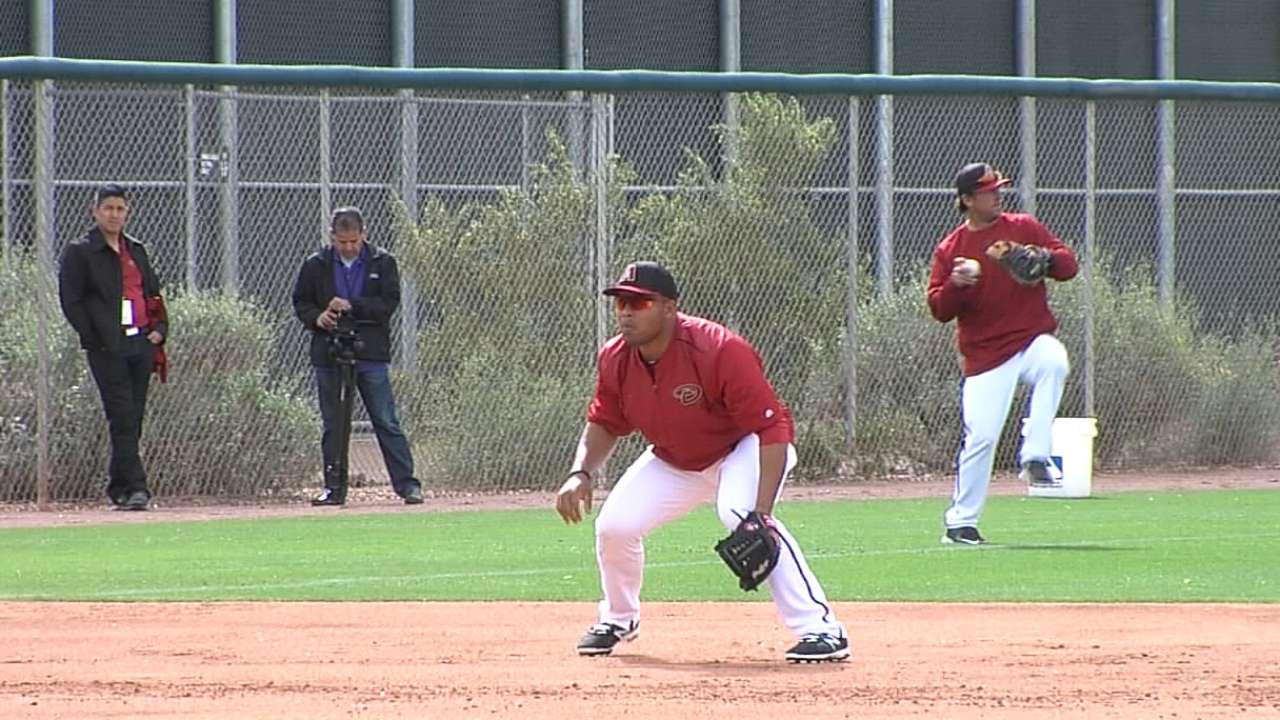 SCOTTSDALE, Ariz. -- The D-backs will play host to Arizona State University in an exhibition game Tuesday afternoon (3:10 p.m. MT on Gameday Audio), with Yasmany Tomas scheduled to start at third base.
Manager Chip Hale knows how playing against a big league team can be a big deal for college players. When Hale was in college, he got a chance to play against the Cleveland Indians during Spring Training.
"It was always really a highlight for us to go up against Major Leaguers," Hale said. "It was just fun for us -- fun to use wood bats, fun to play against these guys you watch on TV all the time. So I'm excited for our guys to get started playing, and I'm also excited to see their guys."
Colleges use composite bats these days, but the Sun Devils will swing wood on Tuesday.
Left-hander Andrew Chafin will start for the D-backs. Tuffy Gosewisch, who played for the Sun Devils, will catch. Jake Barrett -- another former Sun Devil -- will pitch, as will Justin Marks, A.J. Schugel, Tim Crabbe, Will Locante and Enrique Burgos.
Steve Gilbert is a reporter for MLB.com. Read his blog, Inside the D-backs, and follow him on Twitter @SteveGilbertMLB. This story was not subject to the approval of Major League Baseball or its clubs.