Hanrahan seeking third opinion on ailing elbow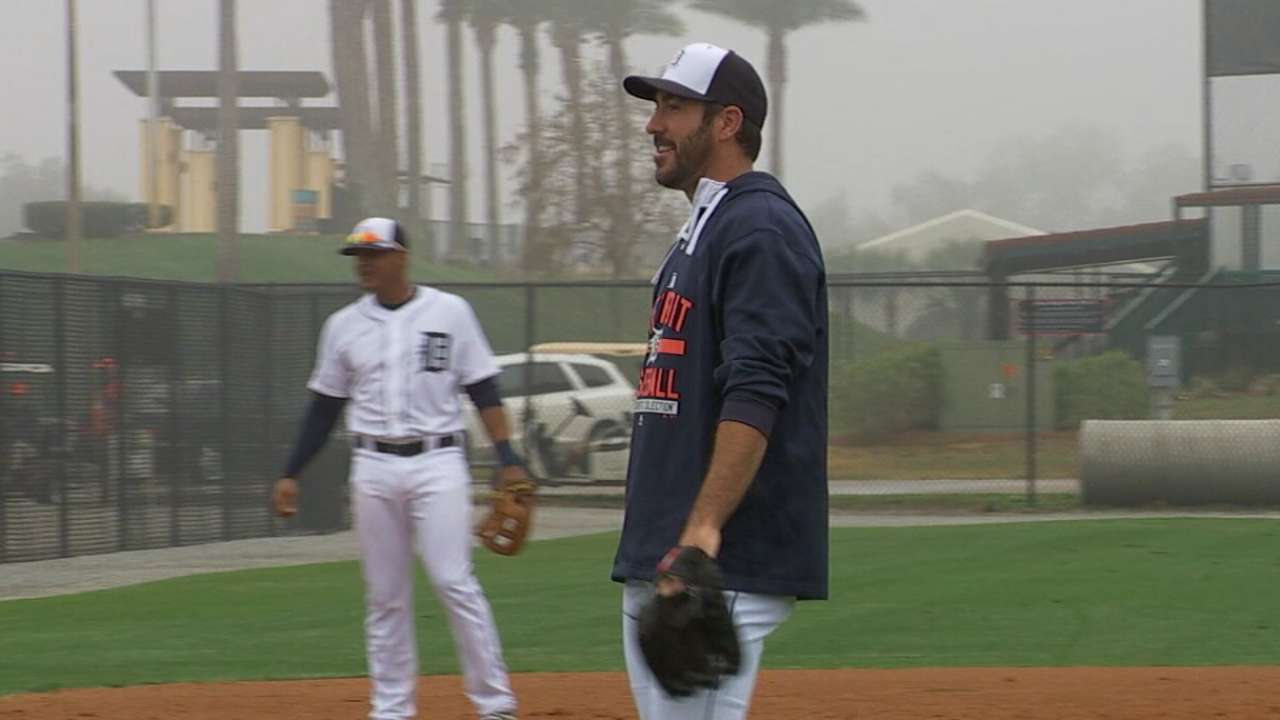 LAKELAND, Fla. -- Joel Hanrahan's comeback isn't working. He's going back to doctors to try to figure out why.
"I'm just looking for answers," Hanrahan said Monday morning. "It's been a long time, and it's not working out the right way."
Hanrahan, who has struggled to throw for more than a week with lingering soreness in his surgically-repaired right elbow, will travel to Texas to see Dr. Keith Meister on Tuesday. What the Texas Rangers' surgeon finds will likely determine where Hanrahan's career goes from here.
Hanrahan reported to camp as a non-roster invite, having re-signed with the Tigers last fall on a Minor League contract. The 33-year-old right-hander hasn't pitched in a game since undergoing Tommy John surgery during the 2013 season. He signed a Major League contract with the Tigers last May in the hopes of coming back around midseason, but lingering elbow issues thwarted his rehab.
After one doctor suggested he might need a second Tommy John surgery, Hanrahan visited Dr. James Andrews, who drained fluid from his elbow and suggested resting his arm instead. Hanrahan resumed throwing in December with the intention of throwing off the mound when camp began.
Hanrahan began throwing a side session Feb. 21, but he cut it short due to soreness. He has played catch since, but he hasn't progressed back to mound work.
"It's like a roller coaster," Hanrahan said. "Some days it gets better, some days it gets worse. With that kind of roller coaster, it's not going to be beneficial to anybody to go out there and try to pitch."
Hanrahan opted for Dr. Meister to get a fresh set of eyes on his arm.
Asked about his level of frustration, Hanrahan said, "I'm past the frustration part. It's been long enough. You guys know that."
At this point, Hanrahan just wants to know what's going on with his elbow and whether he has a realistic chance to come back. At his age, with the wear and tear on his arm, the chances of recovery from a second Tommy John surgery drop, as do the chances of a team bringing him in to try throwing.
Jason Beck is a reporter for MLB.com. Read Beck's Blog and follow him on Twitter @beckjason. This story was not subject to the approval of Major League Baseball or its clubs.