The Week Ahead: Spring games to get underway
College exhibitions precede beginning of Grapefruit, Cactus action on Tuesday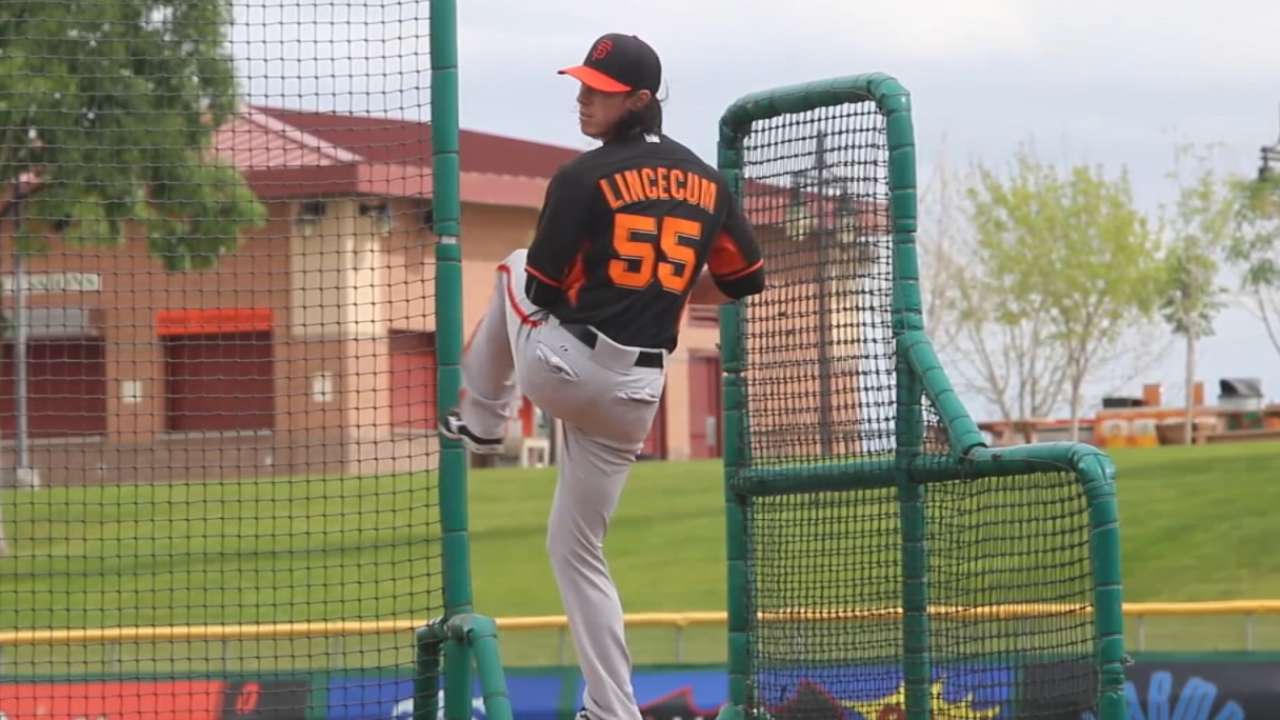 It's been a long offseason and a long February, but baseball is back, and we'll finally be hearing "Play ball" again this week.
After two exhibitions against college teams on Monday, the Grapefruit League and Cactus League seasons officially begin Tuesday, with games in Florida and Arizona highlighted by the return of the World Series champion Giants (they'll play the A's, who debut in their new home of HoHoKam Stadium in Mesa, Ariz.) and a matchup between last year's American League East and AL Central champions, the Orioles and Tigers, at Joker Marchant Stadium in Lakeland, Fla.
The Yankees will also be in action, meeting the Phillies at Bright House Field in Clearwater, and the Indians and Reds will face off in their shared desert home of Goodyear Ballpark.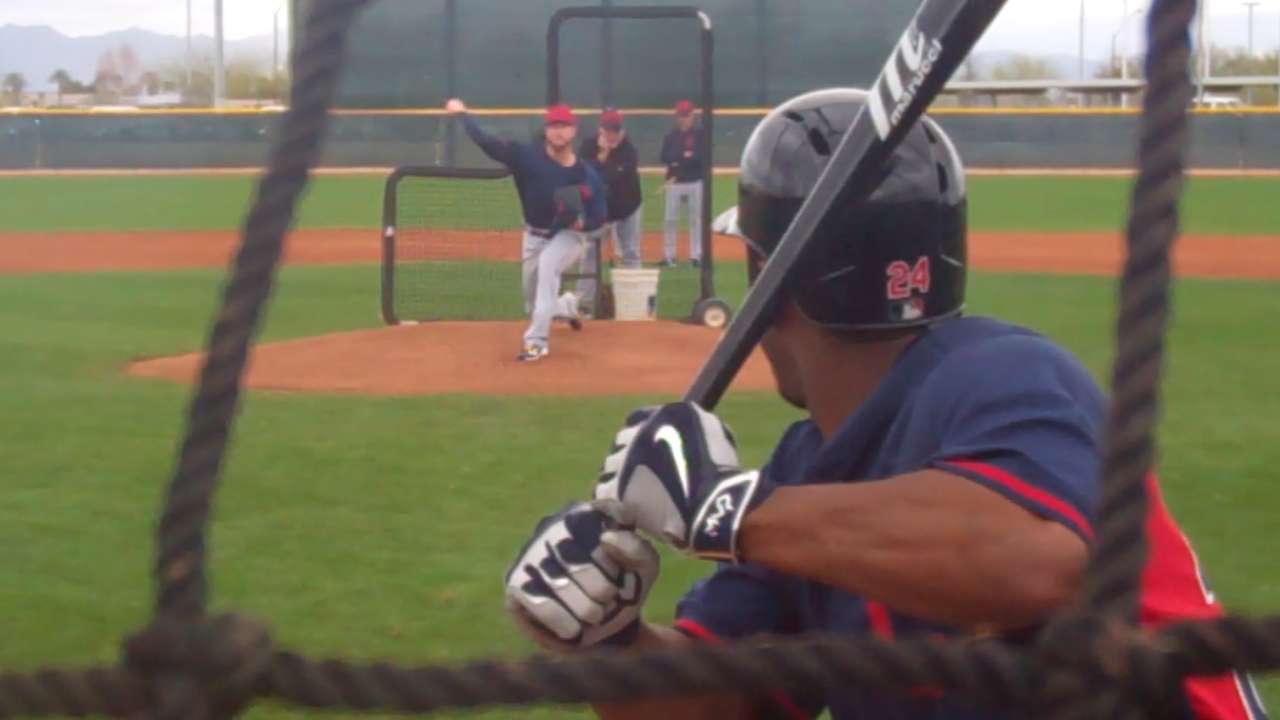 On Wednesday, the exhibition season will really take off. The defending AL champion Royals will play their first game against their Surprise Stadium cohabitants, the Rangers, and the Dodgers, Pirates, Blue Jays, Mets, Braves, White Sox, D-backs, Rockies, new-look Padres and Mariners will take the field for the first time in real Spring Training games.
The rest of the Major Leagues will follow suit in the days ahead, and it will be a week full of intrigue as we catch some much-anticipated debuts. Here's an around-the-horn, position-by-position look at some of the new faces, long-awaited returnees, veterans in new places and players with something to prove to keep an eye on:
Catcher
We might not see him behind the plate this week, but it looks like we will see Matt Wieters in an Orioles uniform again as Spring Training games begin. Wieters could start at designated hitter until he's ready to resume backstop duties after coming back from Tommy John surgery. It'll be a welcome comeback for the Birds.
First base
One of the reasons the Royals were so good last October was the emergence of Eric Hosmer, who put up an OPS of .983 with 12 RBIs in 15 postseason games after recording a slash line of .270/.318/.398 in the regular season. Kansas City is hoping that the Hosmer that emerged in the playoffs is the one that will show up in 2015. The Royals will probably need it for another World Series run.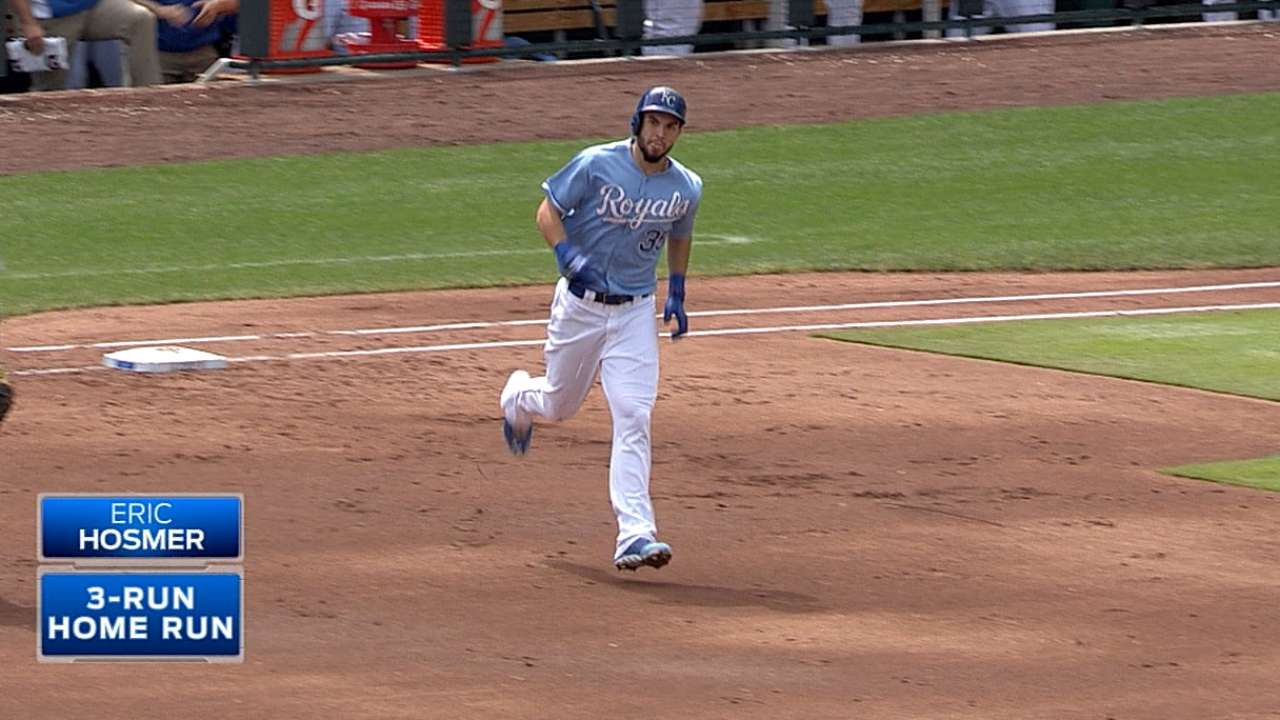 Second base
Joe Panik hit .305 in 269 at-bats for the Giants as a rookie in 2014 after making his big league debut on June 21. He solidified second base for manager Bruce Bochy with excellent defense, and when October rolled around, the 24-year-old native New Yorker got a few big hits and made key stops to help his team win the World Series. Now we start to see if Panik can keep it up over the course of spring and his first full season.
Shortstop
How do you replace a legend? We'll soon find out from Didi Gregorius, who will now take over shortstop for the Yankees as the successor to some guy who used to wear the No. 2.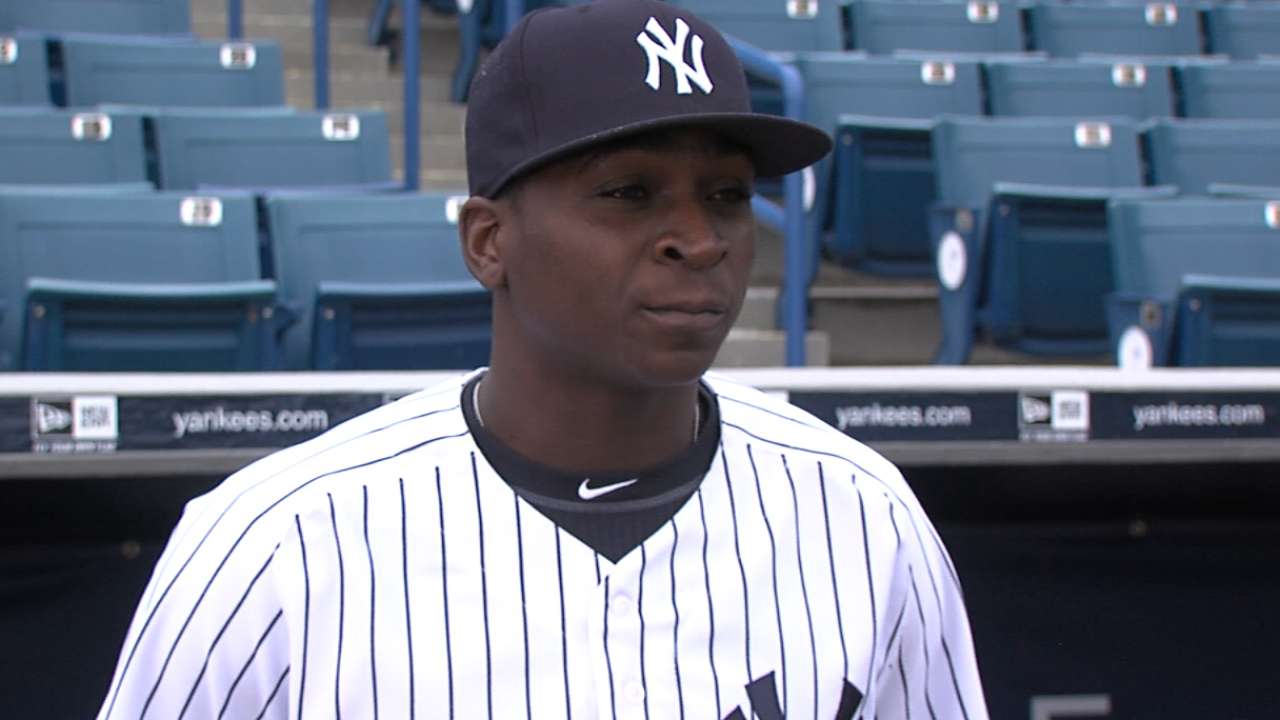 Third base
He might not end up playing there exclusively by the end of the year or even the beginning of the year, but Cuban import Yasmany Tomas will be making the first appearance of his American baseball and Major League career the first time he suits up for the D-backs this week, and he'll get plenty of reps at the hot corner.
Left field
In Fort Myers, Fla., Hanley Ramirez will enter the week as the starting left fielder for the Red Sox, and he will be counted on to hold his own in a position that he's never played in a regular-season game in a 10-year Major League career. Then again, the Red Sox didn't sign him because of his glove, so they'll be expecting him to hit early and often.
Center field
Staying with the Sox, manager John Farrell will be testing out two young players loaded with potential in the middle of the outfield. Second-year men Rusney Castillo, who signed late last season after coming over from Cuba, and quick organizational climber Mookie Betts will both get opportunities to shine in center this spring. It will ultimately be up to Farrell and his staff to determine how to get at-bats for either or both of these prospects depending on how ready they prove themselves to be.
Right field
Matt Kemp finished 2014 strong after coming back from injuries and now has a new lease on the National League West as the starting right fielder for the Padres. Kemp should have extra motivation to get back to his All-Star and near-MVP form of just a few years ago, and with a beefed-up lineup around him, he figures to get the protection he needs in what could be a powerful batting order.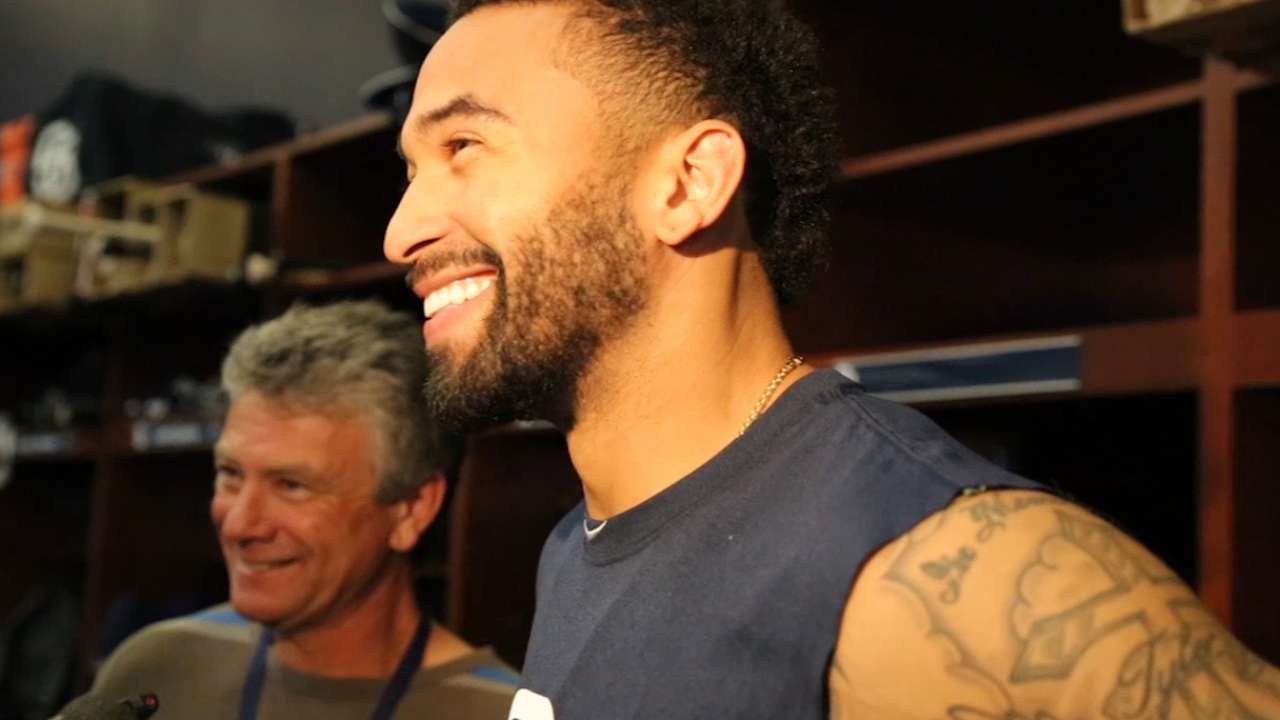 Designated hitter
The Mariners missed out on the postseason by one game last season, so they signed Nelson Cruz to a four-year deal. This week, Cruz will make his Seattle bow in Peoria, Ariz., and he can't start hitting home runs soon enough for a fan base that wants to see power and the postseason.
Starting pitcher
Sure, we'll be interested to see Max Scherzer pitch for the Nationals, Jon Lester twirl it for the Cubs and James Shields head up that Padres rotation, but given what Madison Bumgarner did for the Giants last October, watching the left-hander take the hill for San Francisco on Tuesday against Oakland will be electric, even if it only lasts a few innings.
Closer
It'll either be righty Dellin Betances or lefty Andrew Miller in the ninth inning for the Yankees, and either way, it will be new ground, since neither has been a permanent end-of-game guy.
Doug Miller is a reporter for MLB.com. Follow him on Twitter @DougMillerMLB. This story was not subject to the approval of Major League Baseball or its clubs.