Draft Value: 10 fantasy sleepers to target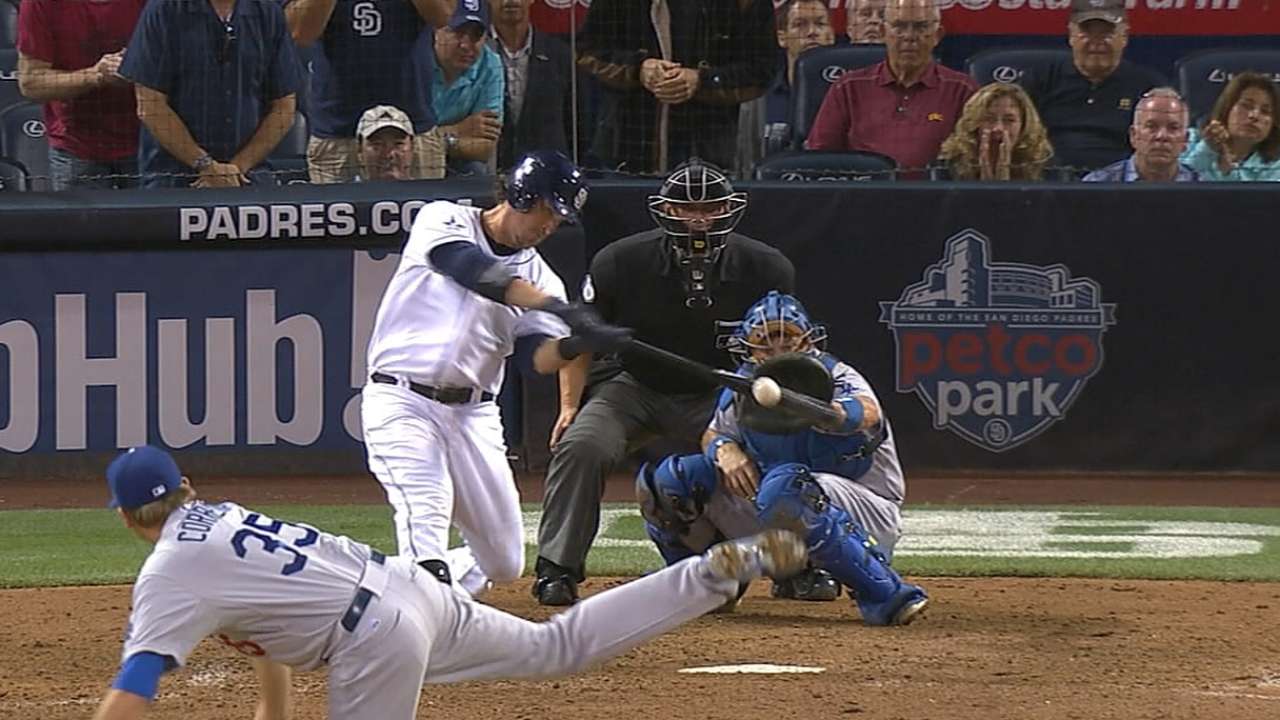 Baseball's best stars garner the most attention during fantasy drafts, but winning fantasy owners don't gain their glory in the early rounds.
Think about it. Players the caliber of Mike Trout and Andrew McCutchen are great. Early-first-round great. If you pass up on either, you better have a really, really compelling set of reasons.
But as you know, baseball doesn't have tons of Trouts and McCutchens running around. There's only one of each, unless you want to get super technical.
In order to win in fantasy baseball, you have to draft quite a few non-Trouts and non-McCutchens. But that's where the fun lies, and we'll help you through the process this March with a series of articles tailored to that end.
Right now, let's discuss 10 players who could live up to some of the lofty hype they received early in their careers. They're called post-hype sleepers. Don't expect first-round production out of them, but they could open some eyes during the upcoming campaign.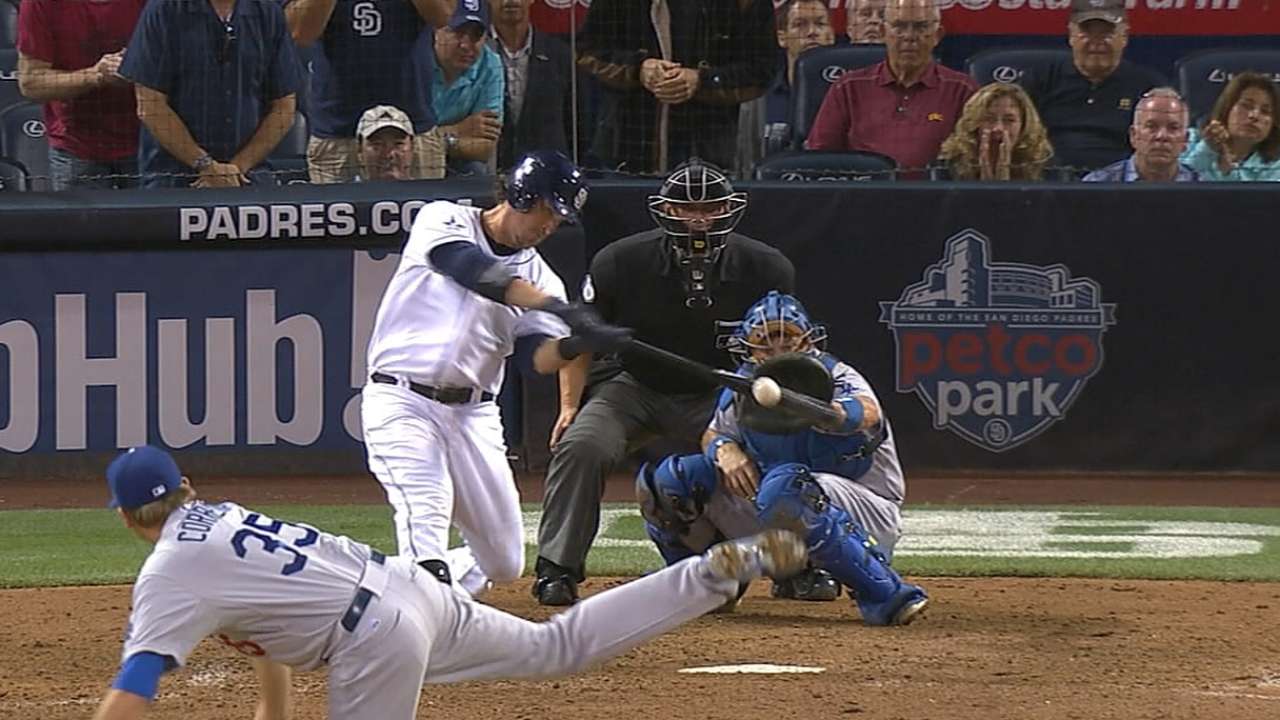 Yasmani Grandal, C: Grandal missed the majority of 2013 with a torn ACL, but he stayed healthy last season and played in a career-high 128 games. The once-touted prospect led the Padres with 15 long balls in '14 and could improve on that figure after getting shipped away from pitcher-friendly Petco Park during the offseason. Now with the Dodgers, Grandal will likely see an increase in runs and RBIs as part of a strong L.A. lineup.
Brandon Belt, 1B: After missing more than 100 games last year with concussion and back woes, Belt saw his standing among first basemen drop a bit. However, he showed excellent power in limited time, homering once every 17.8 at-bats, eighth among first basemen and 19th across all position players (min. 235 plate appearances). The 26-year-old has demonstrated the ability to hit for average, and with his power finally blossoming, 2015 could be a banner year.
Jedd Gyorko, 2B: After hitting 23 homers in 125 games and finishing sixth in National League Rookie of the Year voting in 2013, Gyorko entered last season with lofty expectations. Unfortunately for the Padres, the 26-year-old's season was marred by poor performance and a prolonged absence due to plantar fasciitis in his left foot. Now with a clean bill of health, Gyorko could combine elite power for his position with strong run and RBI totals as part of the Padres' much-improved lineup.
Brett Lawrie, 3B: The Canadian has battled through injuries during his short career, but he has shown glimpses of excellence when healthy. An offseason move from Toronto to Oakland could spell a fresh start for the talented 25-year-old, who has seen modest upticks in pop over his past three seasons (isolated power marks of .132 in 2012, .142 in '13, .174 in '14). Also eligible at second base in most leagues, Lawrie certainly has the skills to take his game to the next level.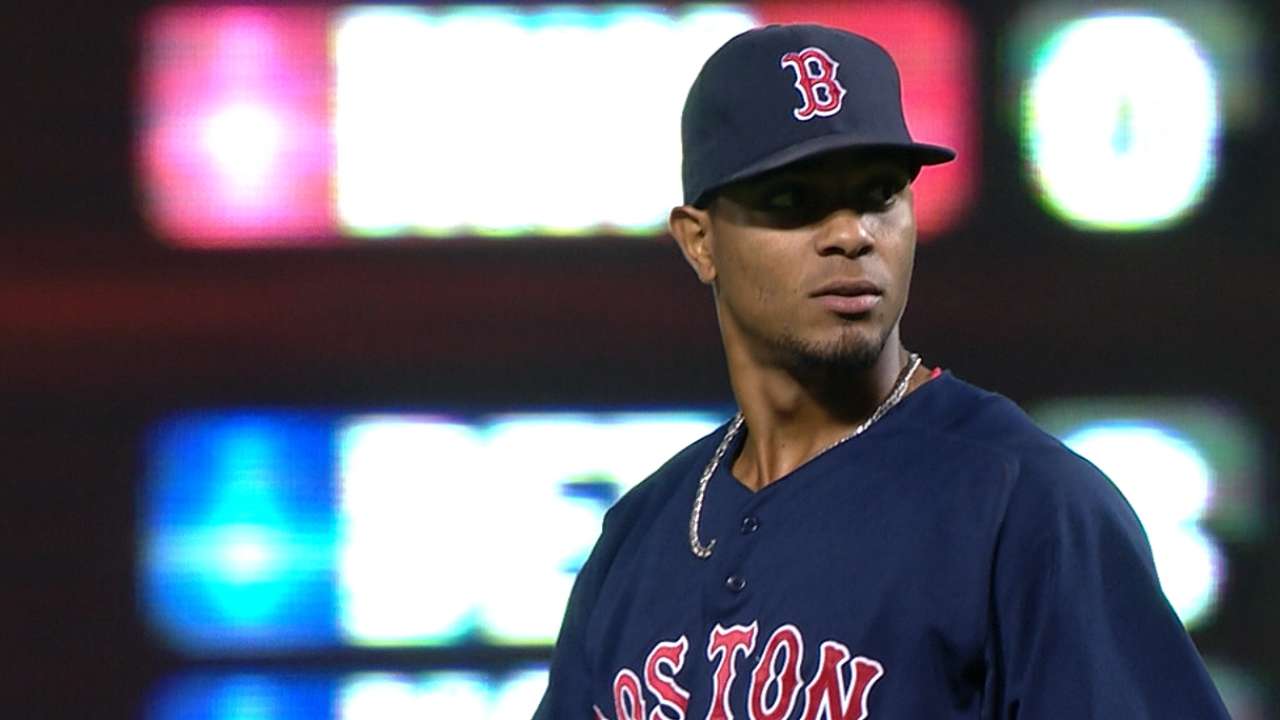 Xander Bogaerts, SS: Bogaerts showed plenty of promise in his rookie campaign last season, but his overall production was marred by a lengthy slump in which he slashed .143/.188/.207 from June 8 to Aug. 30. He rebounded in September, however, posting a .490 slugging percentage across 96 at-bats. Part of that success was likely due to a vast improvement in strikeout rate. Bogaerts fanned in just 15.6 percent of his plate appearances during the final 21 games of the season, compared to a 24.6-percent mark beforehand. The Red Sox have a stronger lineup this season, so the 22-year-old could easily surpass the 60 runs and 46 RBIs he tallied in '14.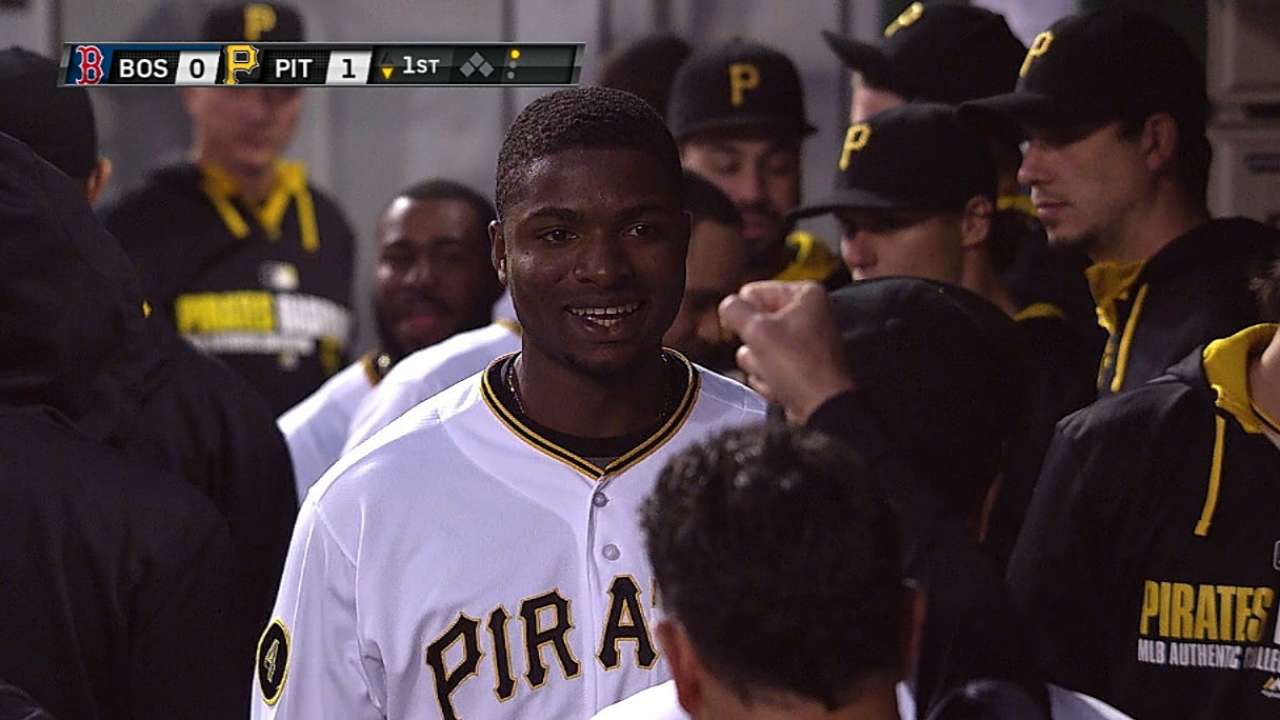 Gregory Polanco, LF: Fantasy owners were eager to add Polanco when he received his Major League callup last season, but one month later, he was back on waivers in many mixed leagues. The 23-year-old is a multi-faceted talent who could be a fantasy stud in his sophomore season, with 15 long balls and 30 steals a distinct possibility. Those who put too much stock in his small rookie sample size could miss an opportunity as golden as the "P" emblazoned on his cap.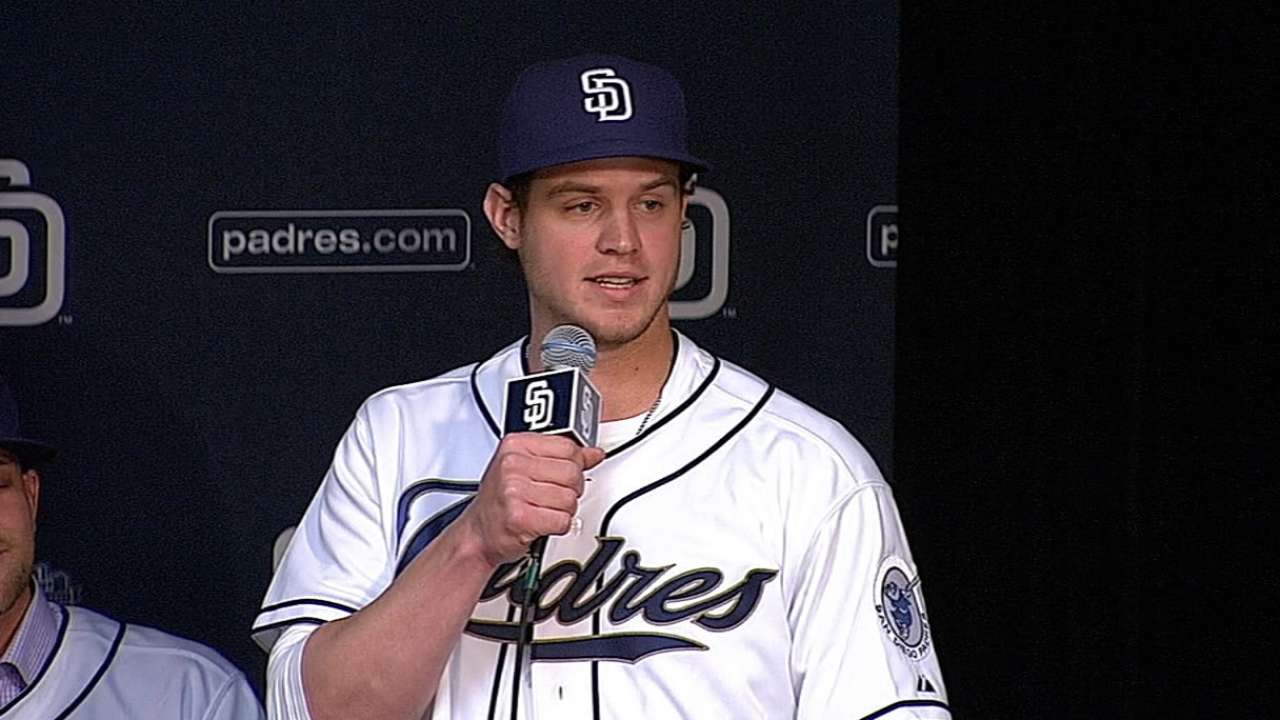 Wil Myers, CF: Like Polanco, Myers was a fantasy darling early last season, but his injury-shortened sophomore campaign was underwhelming to the point that he often wound up on waivers. Simply put, a .222/.294/.320 slash line doesn't cut it in mixed leagues. The combination of a rough 2014 and an offseason trade to Petco Park this offseason may have sullied his fantasy stock, but Myers was a touted prospect not too long ago. Looking ahead, he could very well hit 20-25 home runs with a full slate of playing time.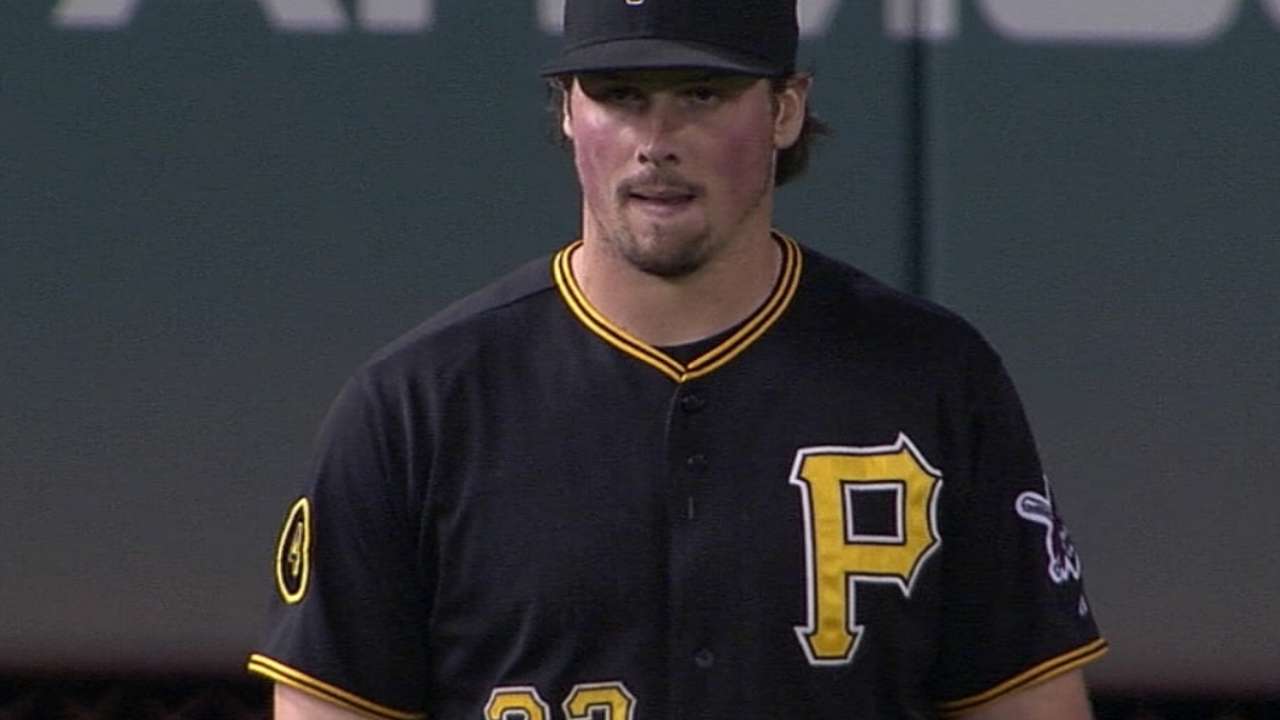 Travis Snider, RF: Snider shined in Pittsburgh last season, quietly belting 13 homers in 322 at-bats. An offseason move to Baltimore, where he will likely secure a starting role, could pay dividends for him in the power department, as Camden Yards ranked seventh in home run factor for lefty swingers last season, 13 spots above the Pirates' PNC Park. In mixed-league auctions, the 27-year-old may run you just a dollar or two, an investment worth making.
Danny Salazar, SP: The flame-throwing Salazar entered 2014 with lofty expectations after dazzling across 52 frames in '13. However, in 20 starts, the 25-year-old posted an unspectacular 4.25 ERA and a 1.38 WHIP. Poor luck on balls in play (.344 BABIP against) was responsible for the bulk of Salazar's struggles, and his 3.52 FIP was more demonstrative of his true ability. Salazar is a strikeout machine, as evidenced by his 10.3 career K/9 rate. Among all hurlers with at least 30 starts since the start of 2013, only Yu Darvish and Jose Fernandez have struck out hitters at a higher clip.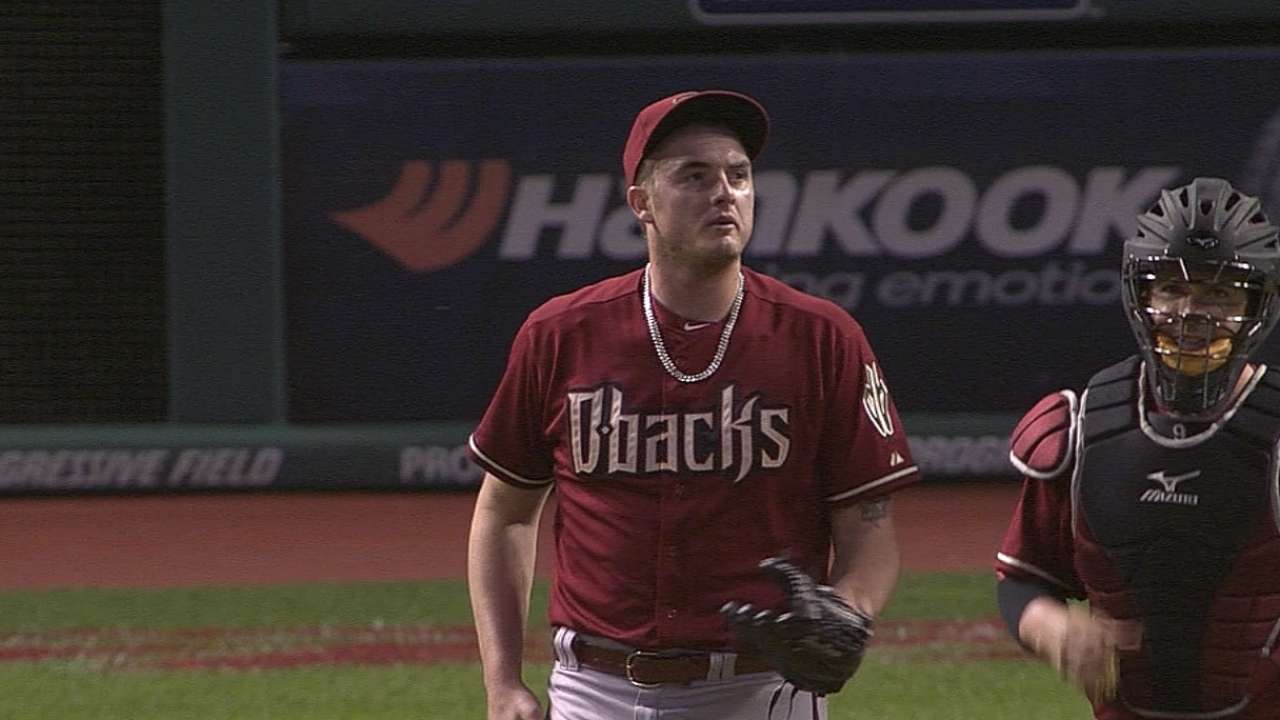 Addison Reed. RP: Armed with a strong fastball-slider combo, the right-hander was once viewed by many as a future top-tier closer. Although struggles with the long ball (1.1 career HR/9 rate) have slowed his progress, his 4.6 strikeout-to-walk ratio in 2014 was a career best. Reed opened last season in rough fashion, but he was much better following the Midsummer Classic, recording a 2.67 FIP (compared to a 4.80 first-half FIP) and allowing just two homers (nine before the break). If he can keep the ball in the yard, Reed should be able to shed the third-tier stopper's label in 2015.
Dalton Mack is a fantasy writer for MLB.com. This story was not subject to the approval of Major League Baseball or its clubs.