MLB.com Columnist
Tracy Ringolsby
Gordon emerges as standout of impressive '05 Draft class
Royals star more consistent than peers Braun, Zimmerman and Tulo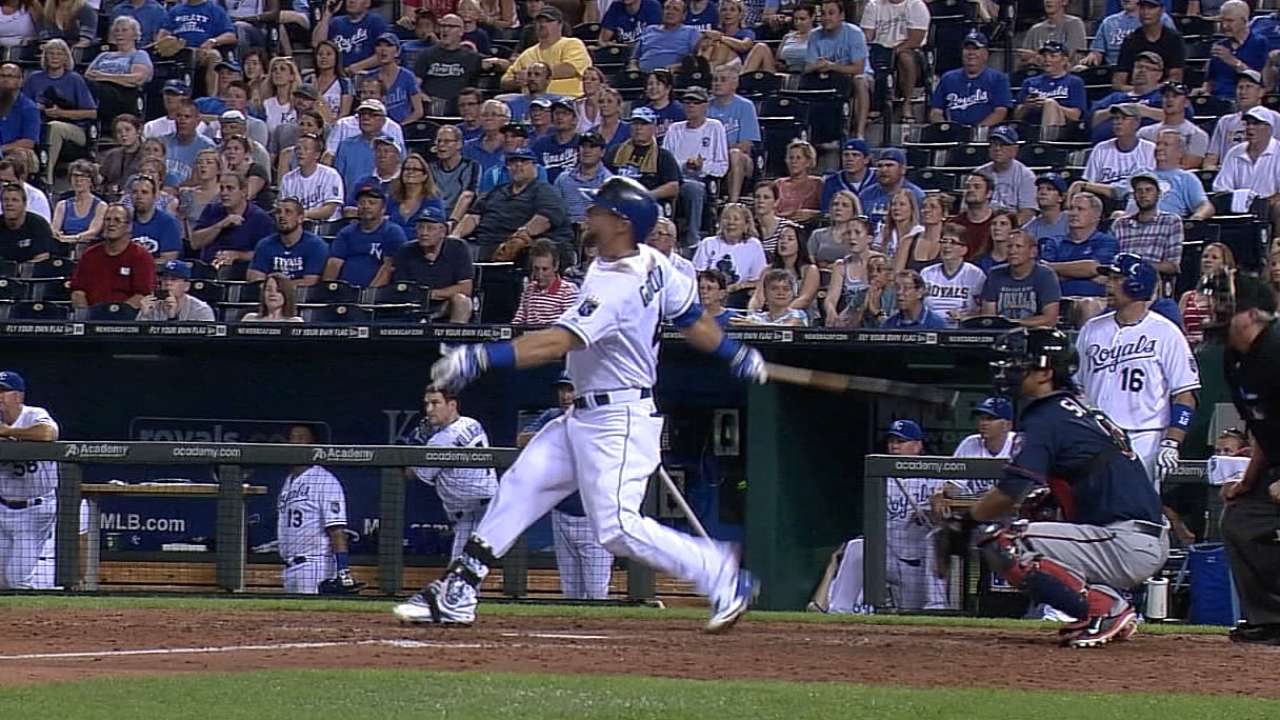 SURPRISE, Ariz. -- In the midst of a discussion of the importance of the coming season for Brewers outfielder Ryan Braun, Milwaukee general manager Doug Melvin paused, and smiled.
"The game is a challenge," he said. "A few years ago, there were questions about Alex Gordon, and the buzz was about Braun, [Troy] Tulowitzki and [Ryan] Zimmerman. Now? They've all had their problems the last couple years and you'd say Gordon has become the most consistent."
A lot has gone on since that 2005 First-Year Player Draft, when the four college infielders were among the first seven selections: Gordon, No. 2 to the Royals; Zimmerman, No. 4 to the Nationals; Braun, No. 5 to the Brewers; and Tulowitzki, No. 7 to the Rockies.
And to see him now earning recognition ahead of his other draft classmates is "humbling," Gordon said.
It also is deserving.
It hasn't been easy for Gordon. His early big league seasons were beset by injuries and an eventual move from third base to left field, which led to an extended return to the Minor Leagues in 2010 to make the adjustment to the new position.
Now look at him.
"He is the best left fielder in the game," said Hall-of-Famer George Brett, who is now the Royals' vice president of baseball operations. "There's no one who compares to him. He stops the running game. I thought he could have been a Gold Glove third baseman, but I know he's a Gold Glove left fielder, and I don't think he has even touched on what he is capable of offensively."
Brett is in the majority. Gordon has won the AL Gold Glove for left field in each of his four full seasons at the position and he has been an All-Star each of the last two years. In the last four seasons he has hit .283 with 76 home runs, 314 RBIs, 157 doubles and an OPS of .809.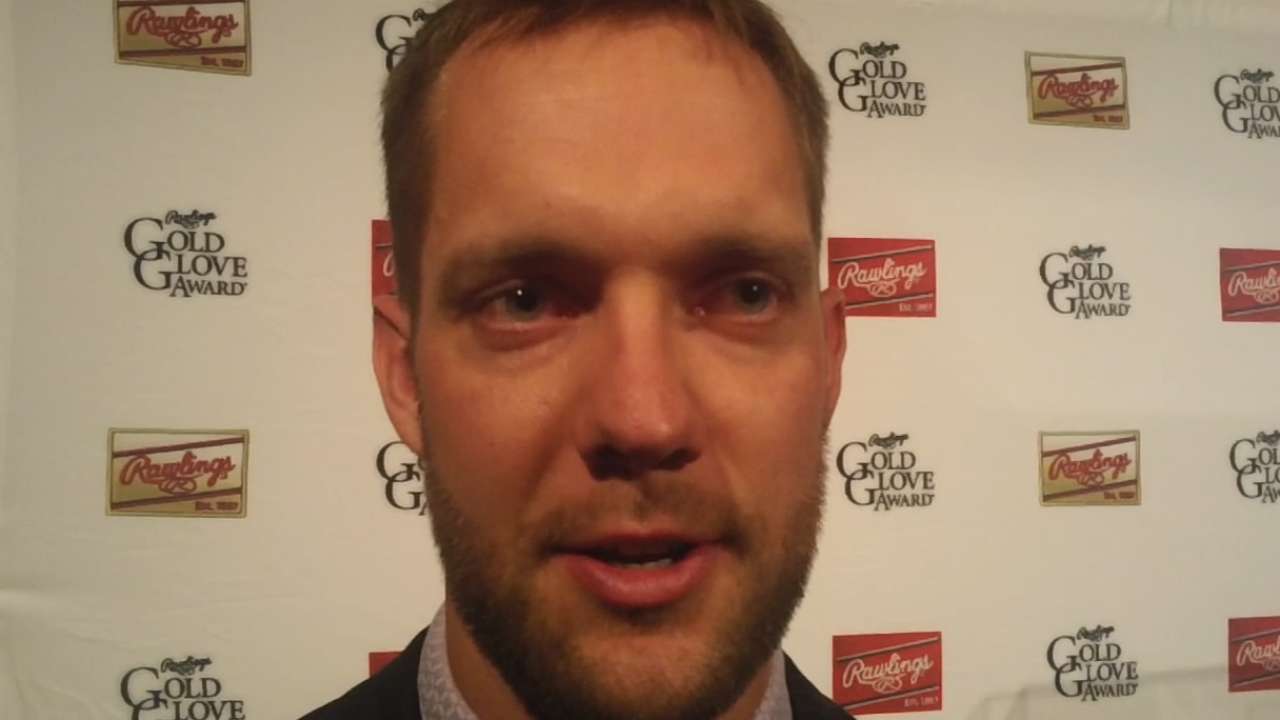 "I've always been a big Gordon fan," Brett said. "He is in as good shape as any player I have ever seen."
How tough is Gordon? He's so tough that he actually is the one guy in the last 30-plus seasons who has had to endure the label of "The Next George Brett" and has not been overpowered.
"You are going to have doubts when you are a young player," Gordon said. "You get sent down. You have injuries. You change positions. Doubts creep in, but you also have to be realistic. You're not the first player to go through those things. You deal with them."
Gordon has done that.
Meanwhile:
• Zimmerman finished second in the NL Rookie of the Year voting just a year after he was drafted, was an All-Star, Gold Glove winner and earned Silver Slugger Awards in 2009 and 2010, but has battled injuries since then and was limited to 61 games and five home runs last season.
• Braun was the NL Rookie of the Year in 2007, was the NL MVP in 2011 and is a five-time NL All-Star, but was suspended the final 65 games of 2013 for violating baseball's drug agreement and struggled through a 2014 season that ended with him undergoing thumb surgery.
• And Tulowitzki was the Rookie of the Year runner-up to Braun in 2007, is a four-time All-Star and has won two Gold Gloves, but has been limited to 264 games because of assorted lower-body ailments the last three seasons.
"They have all shown what they are capable of doing," Gordon said. "They are all good players."
So is Gordon, who is lauded by Royals teammates and officials for his work ethic, but is quick to give a nod to Kevin Seitzer, who came to the big leagues with the Royals in the late `80s, also carrying the label as "the next George Brett."
Seitzer never fulfilled that proclamation, but he wound up with a big league career that stretched over 12 seasons, and was a two-time All-Star. Currently the hitting coach with the Braves after spending a year with the Blue Jays, he was the Royals hitting coach for four years (2009-2012).
"I give a lot of props to him," said Gordon. "After the 2010 season I knew I had to figure things out [offensively]. He was our hitting coach and we both lived in Kansas City so we spent that offseason working on things.
"He always says my talent took over, but it was with the help of his brains."
There are no buts, however, about Gordon's emergence as one of baseball's prime-time players.
Tracy Ringolsby is a columnist for MLB.com. This story was not subject to the approval of Major League Baseball or its clubs.