Floyd encouraged after throwing first BP since elbow surgery
Indians signed veteran pitcher to one-year deal in offseason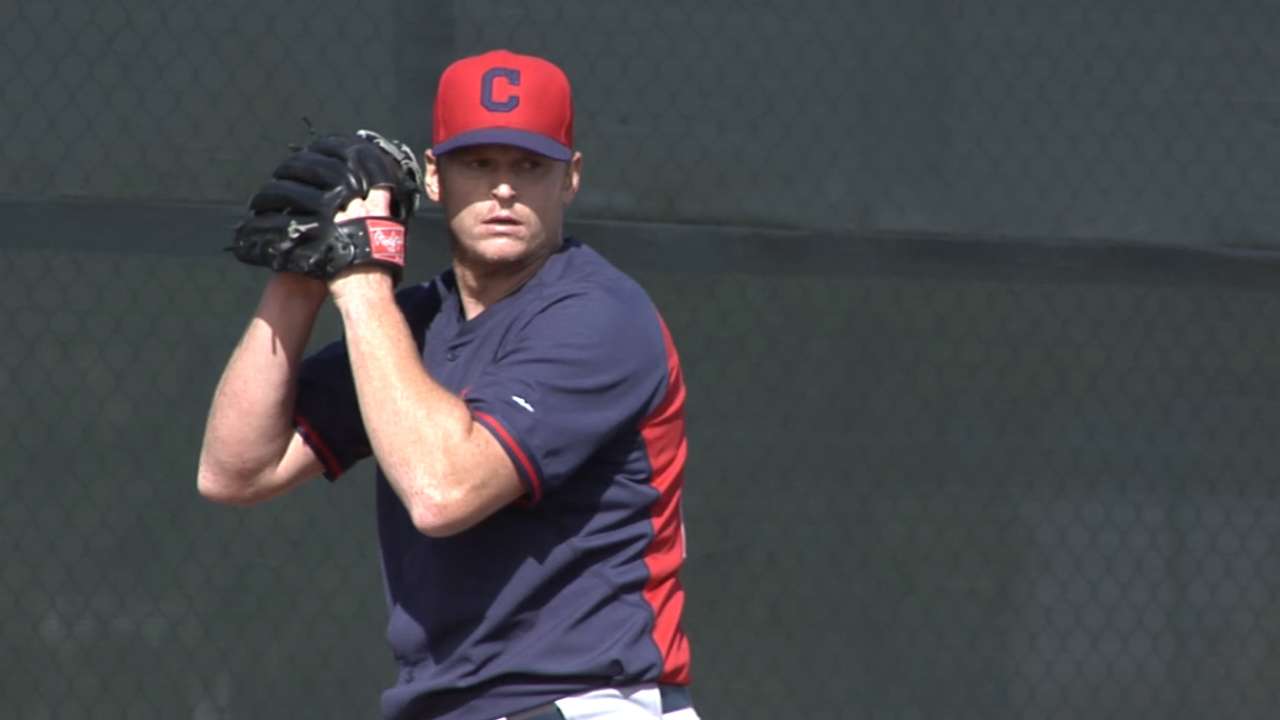 GOODYEAR, Ariz. -- When Gavin Floyd threw his first pitch to a batter on Sunday morning, things went considerably better than the last time the right-hander worked with a batter at the plate. Floyd got through his first live batting practice session of the spring pain free and encouraged.
"It's just another step," Floyd said. "It's the first time I had a significant bullpen, cooled down for a little bit and then got back out there. I felt really good. I've just got to continue to make progress and build up strength. Usually, that's just by doing it over and over again, and using spring to do that."
Sunday's mound workout marked the first time Floyd faced a batter since he fractured his elbow in a start against the Nationals on June 19 last season. Floyd underwent surgery to stabilize a broken olecranon bone in the joint on June 25 and has recovered enough to be on nearly the same throwing schedule as the rest of Cleveland's pitchers in camp.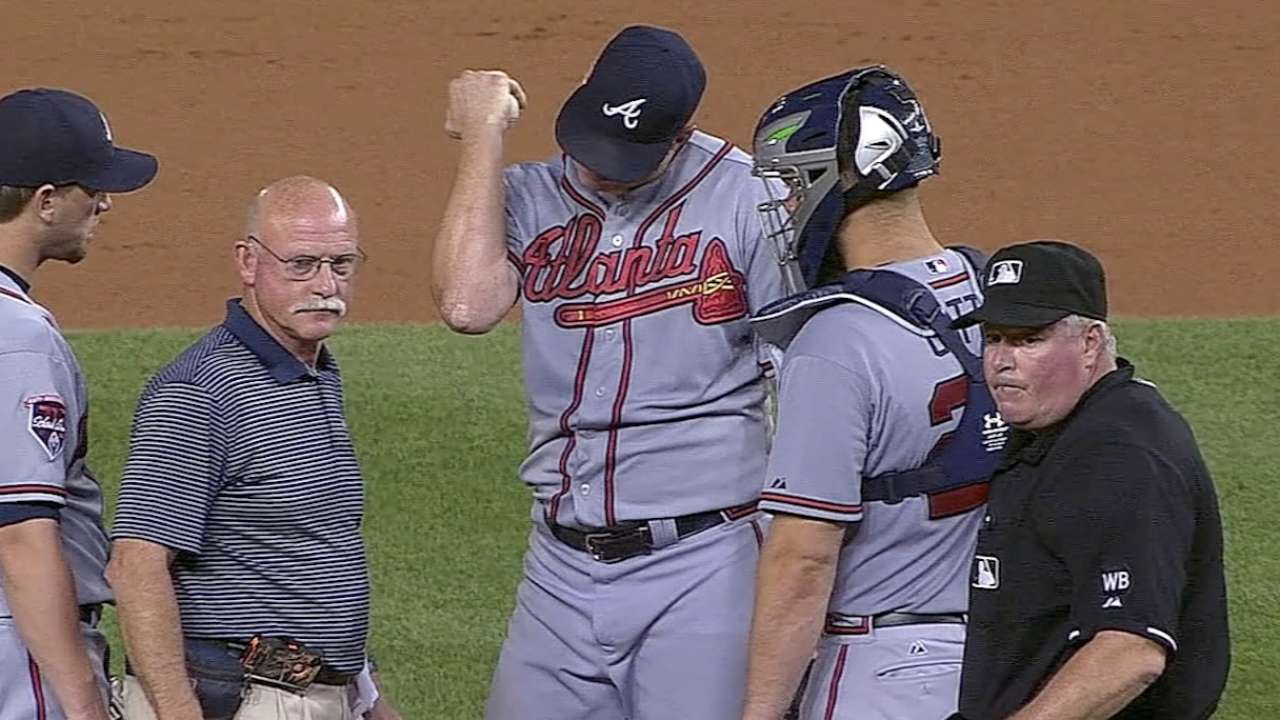 The 32-year-old Floyd -- signed over the winter to a one-year contract worth $4 million plus incentives -- said it will be important to see how he feels in the next couple of days. Floyd threw 50 pitches between warming up and the live BP session and is scheduled to face hitters again on Wednesday.
Facing a hitter again did not feel as strange as it could have for Floyd.
"Surprisingly, it didn't really affect me as much," Floyd said. "Usually I have a net in front of me and usually it makes it really awkward. I went out without a screen and they weren't swinging, so it was more the visual aspect of seeing a hitter in there."
Here are more notes and quotes from Sunday:
• Indians closer Cody Allen was among the pitchers who threw live batting practice during Sunday morning's workout. Cleveland manager Terry Francona said he was impressed with the hard-throwing right-hander's session.
"I thought he threw the ball well," Francona said. "He had the breaking ball off his fastball. With Cody, it's let's get his mechanics in order. Obviously, he has his arm strength, and then it's just get him revved up for the season."
• As part of Sunday's workout, the Indians did run-down drills, which included having the infielders playing in shift situations. The Tribe plans on simulating shift scenarios throughout the spring in an effort to improve players' in-game reactions this season.
"What you want the players to do is react," Francona said. "If we do it enough, they can react and they'll be a step or two quicker. And to be totally honest about it, we tell every one of them, 'If you don't know, go somewhere. Help.' A lot of times, those plays where the ball is bouncing around, go somewhere. Don't just stand there."
• The starting pitchers for Cleveland's first five Cactus League games include Zach McAllister (Tuesday), Josh Tomlin (Wednesday), Trevor Bauer (Thursday), Danny Salazar (Friday) and Corey Kluber (Saturday). Carlos Carrasco is scheduled to throw in a "B" game against the Reds on Thursday.
• While in uniform, Carrasco headed from the team stretch to one of the team's practice fields wearing a mask of a KISS band member, complete with a tongue sticking out. Francona said he does not mind when his players have a little fun. Quipped the manager: "As long as they're not breaking the law."
Jordan Bastian is a reporter for MLB.com. Read his blog, Major League Bastian, and follow him on Twitter @MLBastian. This story was not subject to the approval of Major League Baseball or its clubs.