Chacin feels good after facing Rockies hitters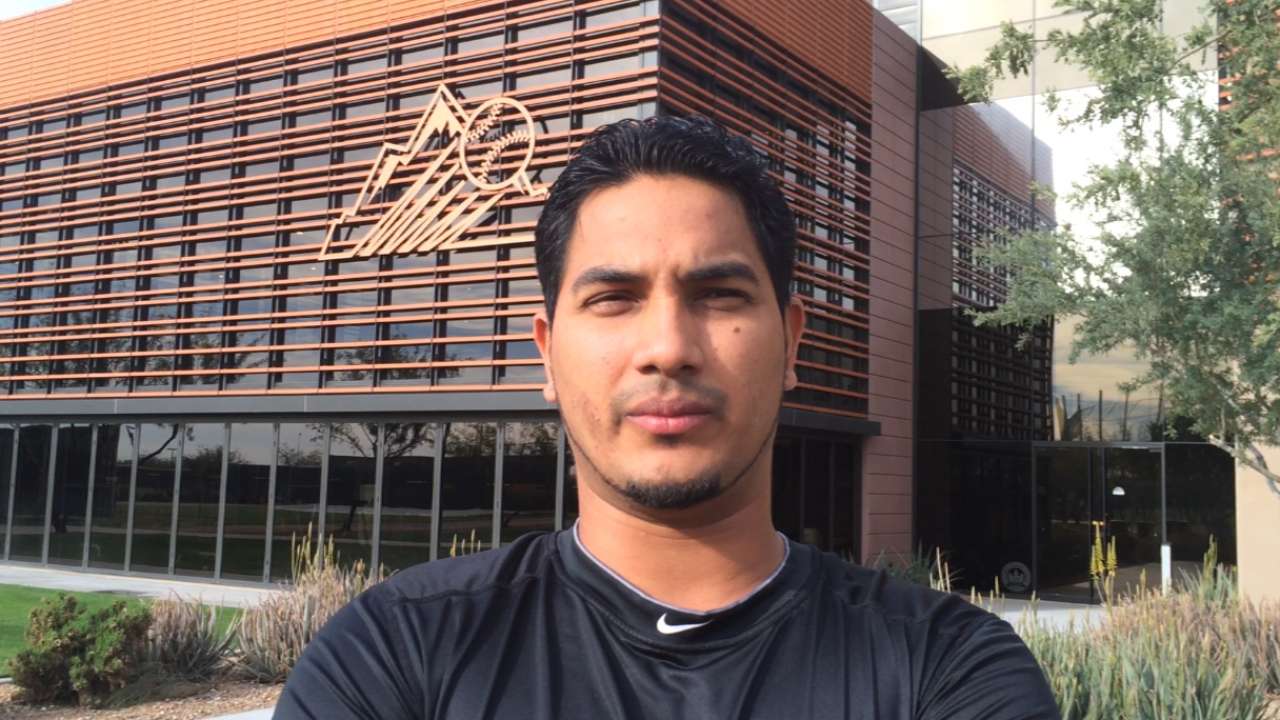 SCOTTSDALE, Ariz. -- Rockies right-hander Jhoulys Chacin's health was intact, even if his sharpness came late, on Saturday while facing hitters for 38 pitches.
Chacin said on Sunday that he wasn't feeling pain and could continue his preparation with an eye toward being on the Opening Day roster.
Last year, rotator cuff and labrum issues in Chacin's right shoulder prevented him from even throwing bullpens when camp began. He didn't throw in his first regular season game until May 4, and Chacin was done for the season on June 28 after 11 starts (1-7, 5.40 ERA). He didn't take for granted feeling good on Sunday -- a day after his second time facing hitters, but the first time facing them without a protective screen in front.
"Today I feel normal -- not like before," Chacin said. "I threw everything and felt good. I need to get into games to really feel back to normal, like it did two years ago [14-10 with a 3.47 ERA in 31 starts]. I know I've got a long way to go. I don't know what my velocity was, but it'll come up a little."
The session ended with Rockies outfielder Corey Dickerson swatting fastballs, but Chacin said that was a positive. Chacin threw mostly fastballs against Dickerson, who can crush a pitch when he knows what's coming, just for the feel of throwing it for a strike.
"He's good and has a good great swing," Chacin said. "I like when they swing, because it means the pitches are down. I'm working on something, and they're working on something, too."
Thomas Harding is a reporter for MLB.com. Read his blog, Hardball in the Rockies, follow him on Twitter @harding_at_mlb, and like his Facebook page, Thomas Harding and Friends at www.Rockies.com. This story was not subject to the approval of Major League Baseball or its clubs.