Carrasco aims for same mindset that brought success in '14
Indians starter impresses coaches, teammates in first BP session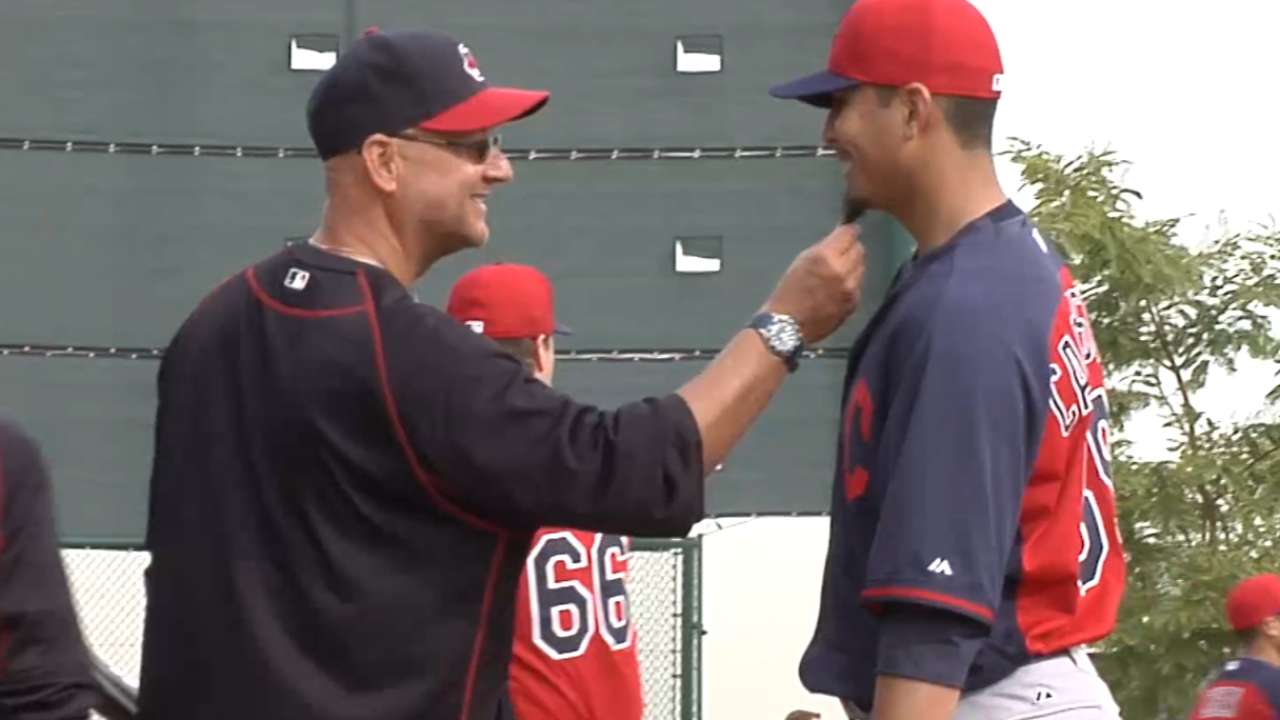 GOODYEAR, Ariz. -- Most pitchers will throw off a mound a handful of times before reporting to Spring Training. Others prefer to wait until they are around the Major League coaching staff and at the complex before working through their first bullpen session.
Carlos Carrasco took a different approach this year.
"I think I threw 13 or 14 bullpens before I came here, before Spring Training," Carrasco said. "I did that because I wanted to bring back everything that I learned last year and I wanted to have the same mentality. From the first bullpen to the last one, I put in my mind that I need to feel the same way when I prepare for a game."
Cactus League games are coming soon, but Carrasco did get a chance to test his pitch aresenal against hitters in a live batting practice session on Saturday morning. The players who stepped up to the plate raved about the sharpness of the right-hander's pitches and catcher Yan Gomes remarked that it did not look like Carrasco's first live BP workout of the year.
Indians pitching coach Mickey Callaway was blown away, too.
"Mickey came over and said it was like mid-season form," Indians manager Terry Francona said. "He's thrown a lot of bullpens. Everybody's different. I think he had thrown [at least] 12 before he got here, which is a lot, but everybody needs different [things] to feel where they want to be. He's pretty well-prepared."
Carrasco posted a 2.55 ERA with 140 strikeouts in 134 innings last season, but that included stints in the bullpen and rotation. From Aug. 10 through the end of the year, Cleveland gave the righty another shot at starting and he responded by posting a 1.30 ERA with 78 strikeouts in 69 innings over 10 starts. In that span, he led the Majors in ERA among pitchers with at least nine starts.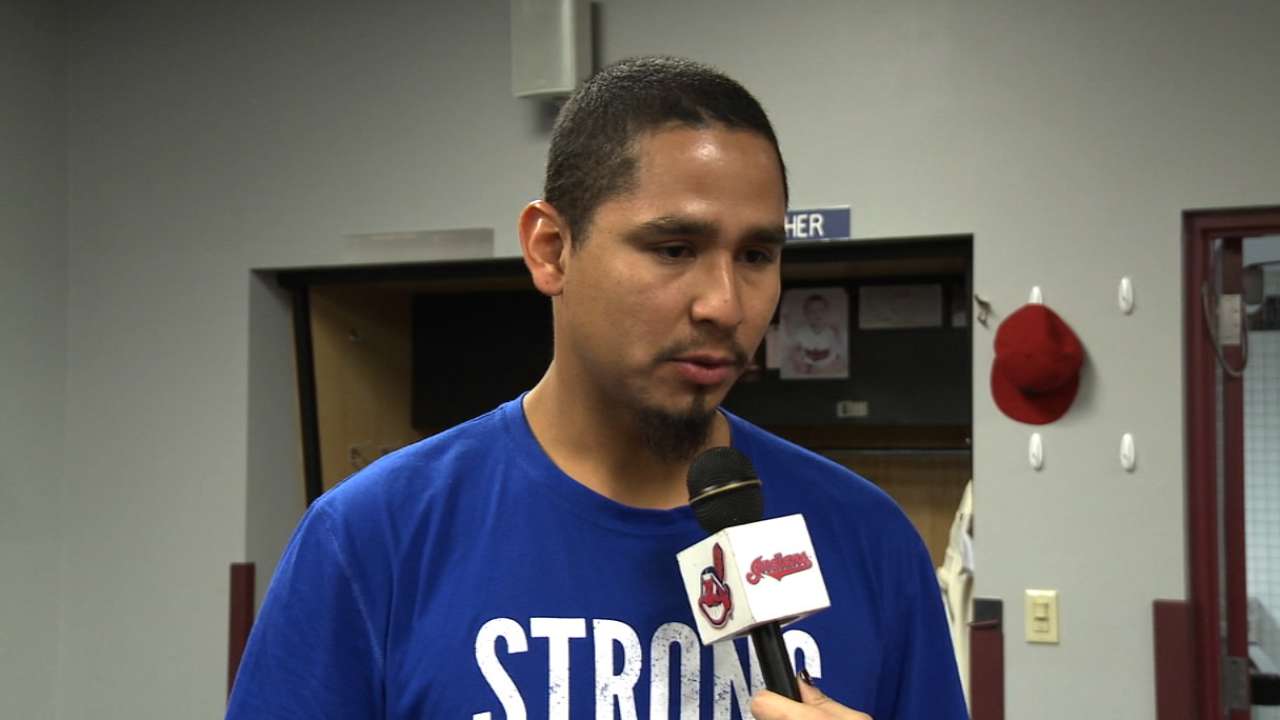 Over the season's final two months, Carrasco threw his slider more often and stayed in the stretch on the mound all the time. The righty said he does not plan on changing anything about the approach he used late last season.
"I'm not going to change anything," said Carrasco, who said he feels stronger this year than he has this early in camp in any season of his career. "I don't really, to be honest, have any reason to go back."
Jordan Bastian is a reporter for MLB.com. Read his blog, Major League Bastian, and follow him on Twitter @MLBastian. This story was not subject to the approval of Major League Baseball or its clubs.