Kubitza preps for future starting third-base role
Angels prospect eyeing 2016 while learning on job from Freese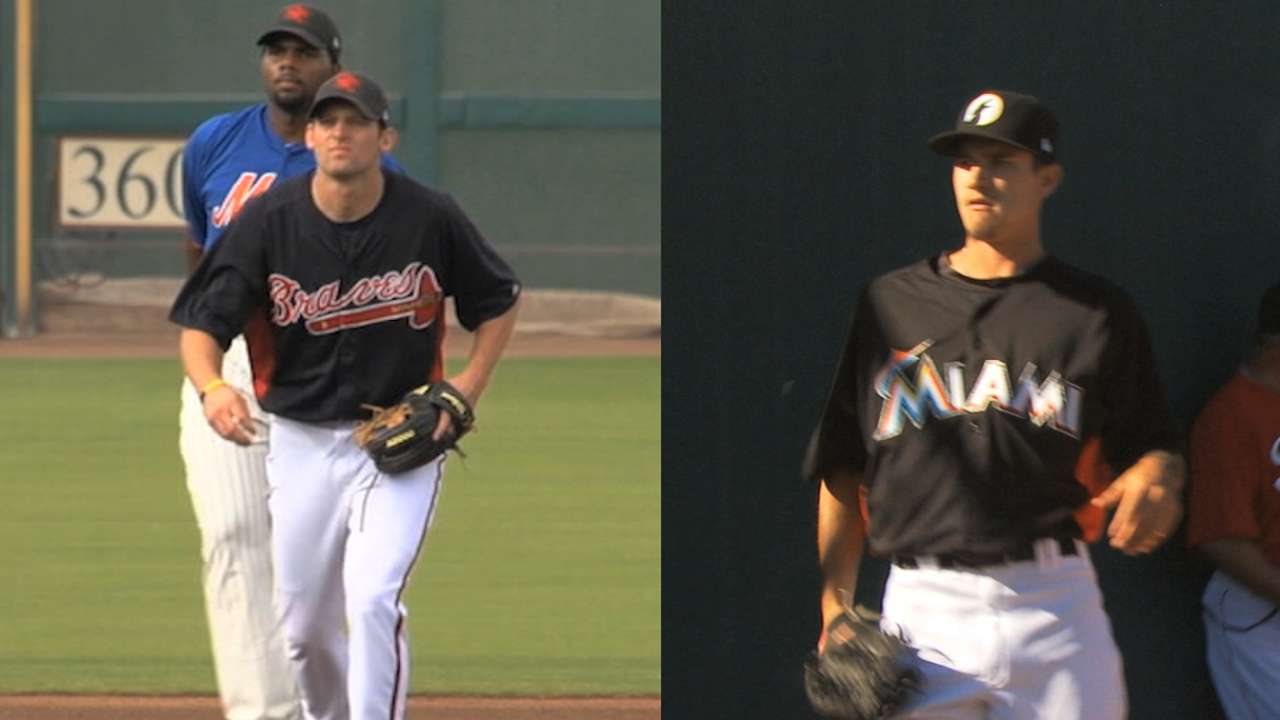 TEMPE, Ariz. -- Kyle Kubitza has what every prospect wants -- a clear path.
The Angels traded one of those young, high-upside starting pitching prospects they barely have because they needed someone to play third base in 2016, and the club believes Kubitza can be that player. Reminded of this, Kubitza -- 24 years old, 6-foot-3, and a Texan through and through -- smiles uncomfortably.
"Nice to hear," he said, "but it's up to me."
Kubitza isn't keen on the history of recent third-base prospects in the Angels' system, and perhaps he's better off that way.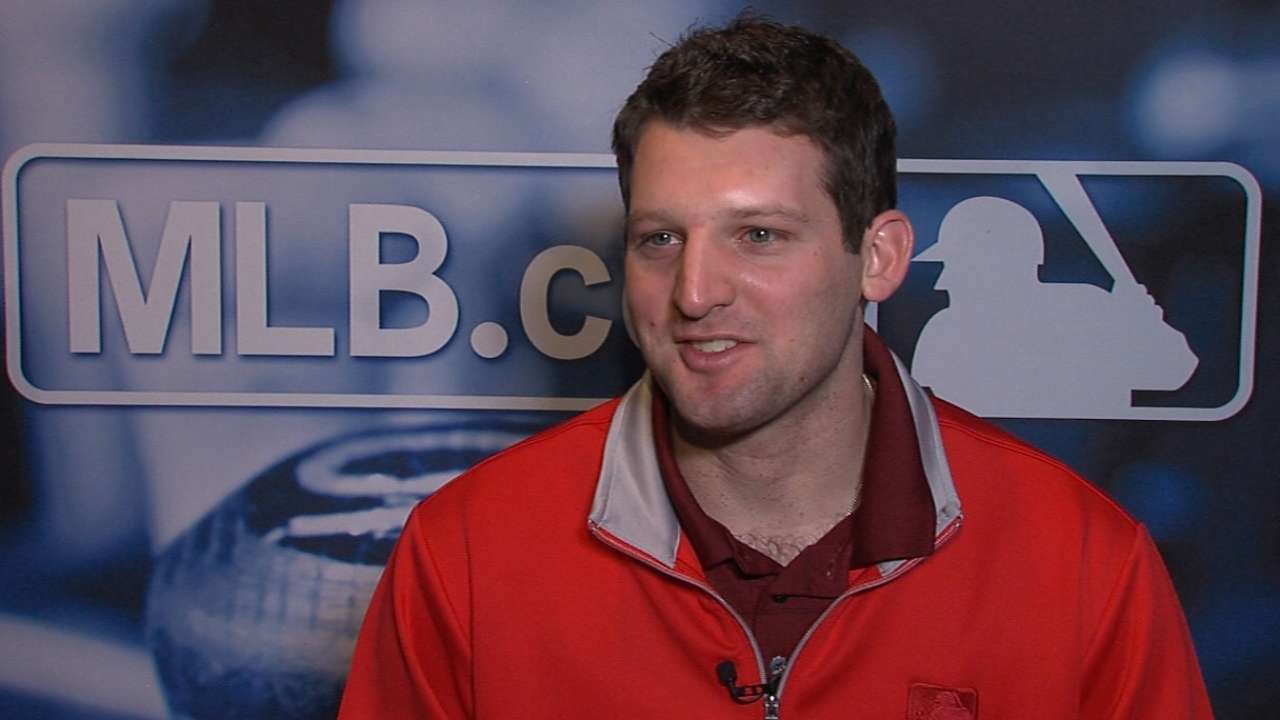 There was George Arias, who hit 30 home runs at Double-A in 1995, beat out veteran Tim Wallach the following spring, batted .238 in real games and was traded a season later. There was Dallas McPherson, the prolific power hitter who took over for Troy Glaus in 2005 and was soon derailed by back and hip injuries. There was Brandon Wood, the first-round Draft pick who was supposed to replace Chone Figgins in 2010, but Wood never panned out.
And there was -- is -- Kaleb Cowart, a former top prospect who was on track to replace Alberto Callaspo this spring until two disappointing seasons at Double-A Arkansas hindered his development.
Kubitza doesn't really know about any of those guys.
"But," he said, "I know that if I don't go out and do what I need to do, this is a game where you can find anyone who's doing something right."
Kubitza grew up in the Dallas-Fort Worth area, so he rooted for the Rangers and loved Michael Young.
"My dad was a real old-school guy," Kubitza said. "We'd watch sports and he'd be like, 'I hate when they do that stuff.' He never really said that about Michael Young. I just really appreciated how he handled the game."
Almost three and a half years ago, a Cardinals third baseman named David Freese singlehandedly crushed Kubitza's Rangers with a World Series performance for the ages. A year from now, Kubitza is supposed to replace him on the Angels. And now, Freese is the guy Kubitza watches intently in his first Major League camp.
Kubitza called the 2015 season "as big as every season," even though it's clearly much bigger.
"Every season is a big one," Kubitza said, "especially when you're fighting to keep moving up. If you're not moving forward in this game, you're moving backwards. There's no staying in the same spot."
Kubitza played first base for his high school team and third base for his travel-ball team in Colleyville, Texas. He transitioned into a full-time third baseman late in his freshman year at Texas State University, and he stayed there after the Braves selected him in the third round of the 2011 First-Year Player Draft.
Over the last three years, Kubitza's slash line has gone from .239/.349/.393 in Class A, .260/.380/.434 in Class A Advanced and .295/.405/.470 in Double-A. His plate discipline is maturing and his power is emerging, which is even more intriguing when you consider that he swings left-handed.
But Kubitza also struck out 392 times in 392 games over that three-year stretch, and that kind of thing gets amplified at this level.
"When you get into the middle of the season, late in the season, you start missing those 1-0 fastballs that you should hit and start fouling it off," said Kubitza, who was acquired from the Braves in exchange for 17-year-old Ricardo Sanchez on Jan. 8. "One thing I've worked on this offseason is just trying to keep the swing consistent and making sure that if I am fouling it straight back, I know what I need to do to fix it. When I do have those advantage counts, I need to make sure I capitalize on them."
Alden Gonzalez is a reporter for MLB.com. Read his blog, Gonzo and "The Show", and follow him on Twitter @Alden_Gonzalez. This story was not subject to the approval of Major League Baseball or its clubs.