No one meant more to White Sox than Minoso
Chicago's front office reflects on legend's immense impact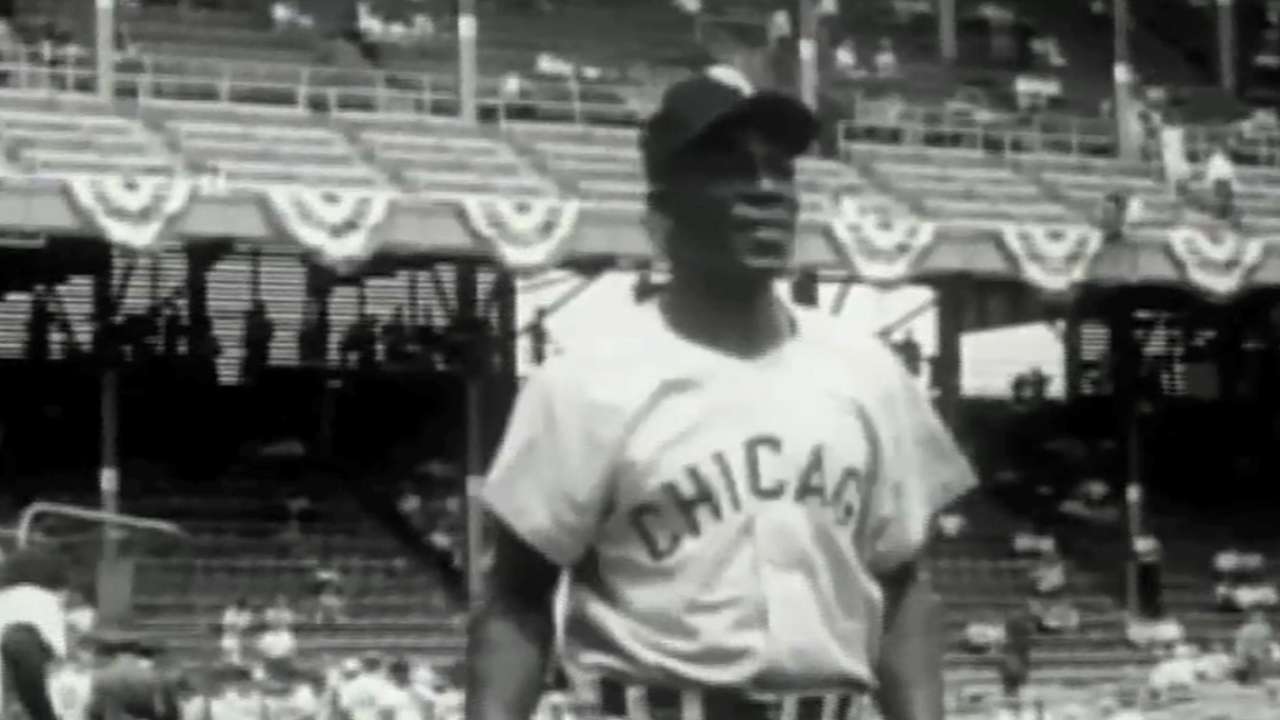 GLENDALE, Ariz. -- Nobody is immortal.
It's a concept White Sox chairman Jerry Reinsdorf and pretty much everyone else fully understands. But when it came to Minnie Minoso, known as the Cuban Comet and, more appropriately, Mr. White Sox, Reinsdorf thought he might have met the one exception.
"I had gotten to the point where I really felt Minnie was going to live forever," said Reinsdorf during a Sunday conference call discussing Minoso, who passed away Sunday. "There has never been a better ambassador for the game or for the White Sox."
"He meant more to the organization than anybody," White Sox senior director of community relations Christine O'Reilly said of the baseball legend, who also happened to be her close friend. "I think the proudest title that he carried was when people called him Mr. White Sox. He would just beam. I don't think there are words to convey how anybody [with] the White Sox is feeling today."
O'Reilly shared the story of her first meeting with Minoso. She started with the White Sox "a very long time ago" and was going to meet the individual to whom she would be reporting at the ballpark. A gentleman in a suit, who was Minoso, greeted her and welcomed her to the White Sox.
Even before she got to know him, Minoso exuded joy and happiness.
"Minnie lived to love," O'Reilly said. "He loved baseball. He loved the White Sox. He loved fans, kids. He would say, 'You listen to your parents and teachers. You be a good person. That's what you are supposed to do.' He lived love."
"In the 35 years I've known Minnie, he never complained about anything," Reinsdorf said. "Even in the two times in recent years when we thought he was going to get into the Hall of Fame, and when he didn't I was tremendously down. Minnie picked me up, rather than me having to pick Minnie up. He just accepted everything."
Jim Landis and Billy Pierce, accomplished White Sox players in their own right, were part of Sunday's conference to talk about their former teammate. Reinsdorf actually stayed on the call after his interview segment was done to hear more stories.
Pierce talked about seeing Minoso at SoxFest in late January when they did an autograph signing together. In typical Minoso fashion, he stayed with Pierce for about 30 minutes after the session to continue signing.
"He loved Chicago, he loved the fans and he absolutely loved the White Sox," said Pierce, who played with Minoso as part of the White Sox for nine seasons. "He was just a good man to have around, that's for sure."
Landis, who played alongside Minoso for four seasons, applauded Pierce's comments.
"I know you need a representative, a face for past generations, and he was that," White Sox manager Robin Ventura said. "He was a super nice guy. He came to a lot of the games, stopped through, and it was his personality and his style. He was always upbeat."
Minoso visited U.S. Cellular Field almost daily. He knew everybody in the ballpark and treated everyone with the same outgoing demeanor, respect and fondness. O'Reilly seconded Reinsdorf's comments about the perception Minoso cold live forever, comparing him to baseball's John Wayne.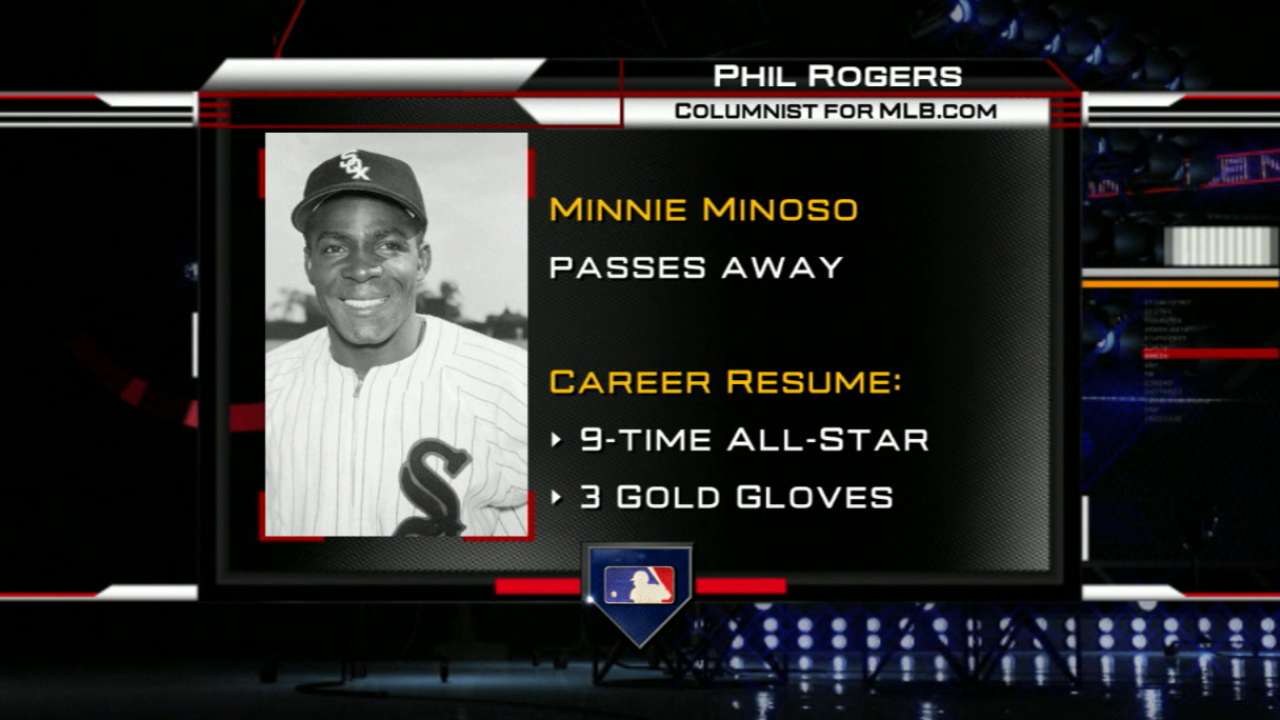 But Minoso put a great deal of living into his nine decades and affected a great deal of people in a positive way. As Reinsdorf said, Minoso seemingly never had an unhappy day.
"At least if he did, he never let anyone know he was unhappy. He was always upbeat," Reinsdorf said. "He always had a smile. He always had something nice to say to somebody. He never hesitated to sign an autograph. He never hesitated to try to answer people's questions."
"It's sad for us any time you lose a guy like him," Ventura said.
Scott Merkin is a reporter for MLB.com. Read his blog, Merk's Works, and follow him on Twitter @scottmerkin. This story was not subject to the approval of Major League Baseball or its clubs.