'He's the man': Kluber brings Cy Young stuff to first BP session
Indians won't hold back ace after reaching career high in innings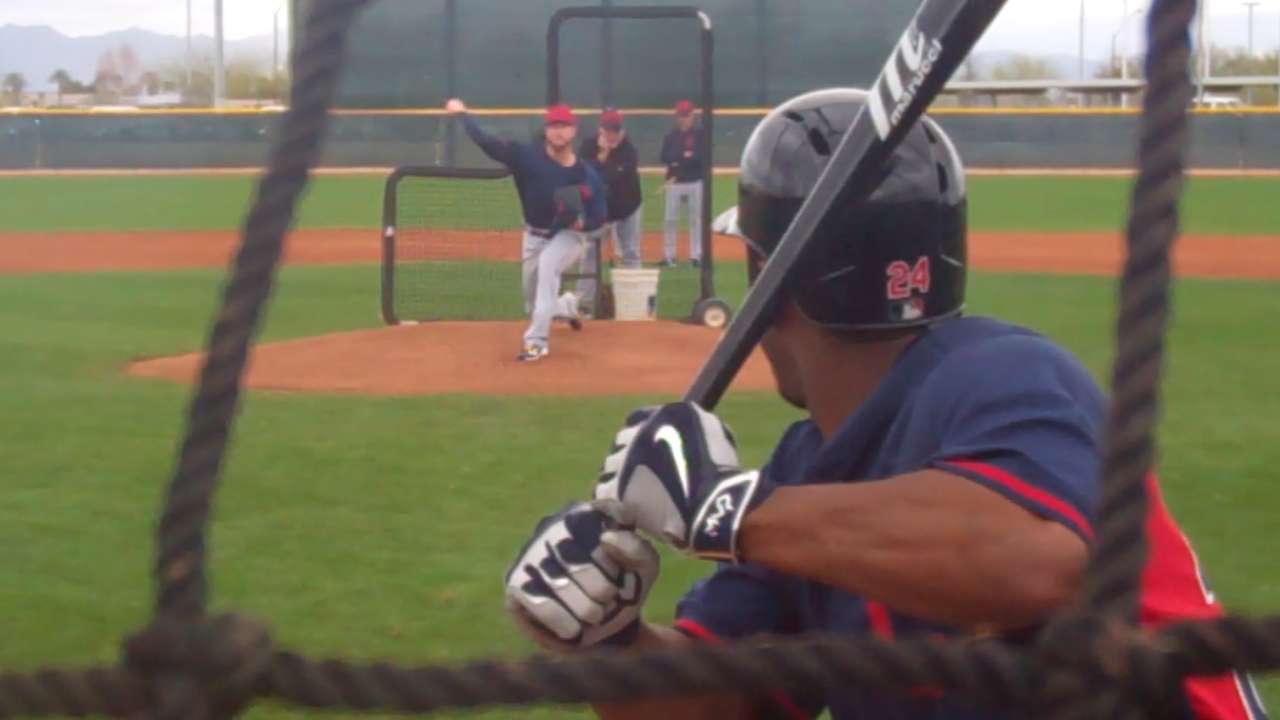 GOODYEAR, Ariz. -- Corey Kluber fired a breaking ball that ran hard over the inside part of the plate, forcing Michael Bourn to swiftly move out of the way. The Indians center fielder shook his head, let out a slight laugh and shifted back into his stance as the pitcher grinned on the mound.
"I wasn't ready for that one," Bourn said.
"I flinched from back here," Indians second baseman Jason Kipnis chimed in from behind the batting cage.
On Sunday morning, Kluber continued his methodical march toward Opening Day with his first live batting practice session of the year. Bourn, Michael Brantley, Tyler Holt and Nick Swisher were the three lucky batters to step into the cage and get a first look at the wide array of pitches that powered Kluber to the American League Cy Young Award last season.
Ask anyone around the team -- coaches, teammates, staffers -- and they will tell you that Kluber has not changed a bit since earning national recognition and picking up one of the game's top trophies. The only difference Swisher has witnessed in Kluber is a steady increase in confidence every time the right-hander toes the rubber.
"That's a crucial thing, when you have confidence," Swisher said. "It's the same stuff that he had back when I was facing hm in 2012. He just didn't have that confidence. Now, he has that confidence when he steps on the mound. He knows he's the man. That's a good thing to have."
The 28-year-old Kluber said he did not keep track of how many pitches he threw in Sunday's workout, noting that the main priority was simply regaining a comfort level with having a hitter standing at the plate. He worked through all of his pitches (two-seamer, four-seamer, curveball, cutter and slider) and came away pleased with the session.
The Indians have no plans on reducing Kluber's workload this spring after he logged a career-high 235 2/3 innings last year, but the pitcher's first game action will be in a reduced-stress environment. Kluber is scheduled to log two innings in a simulated game on Tuesday before building up to pitch three innings in his Cactus League debut on Saturday against the Dodgers.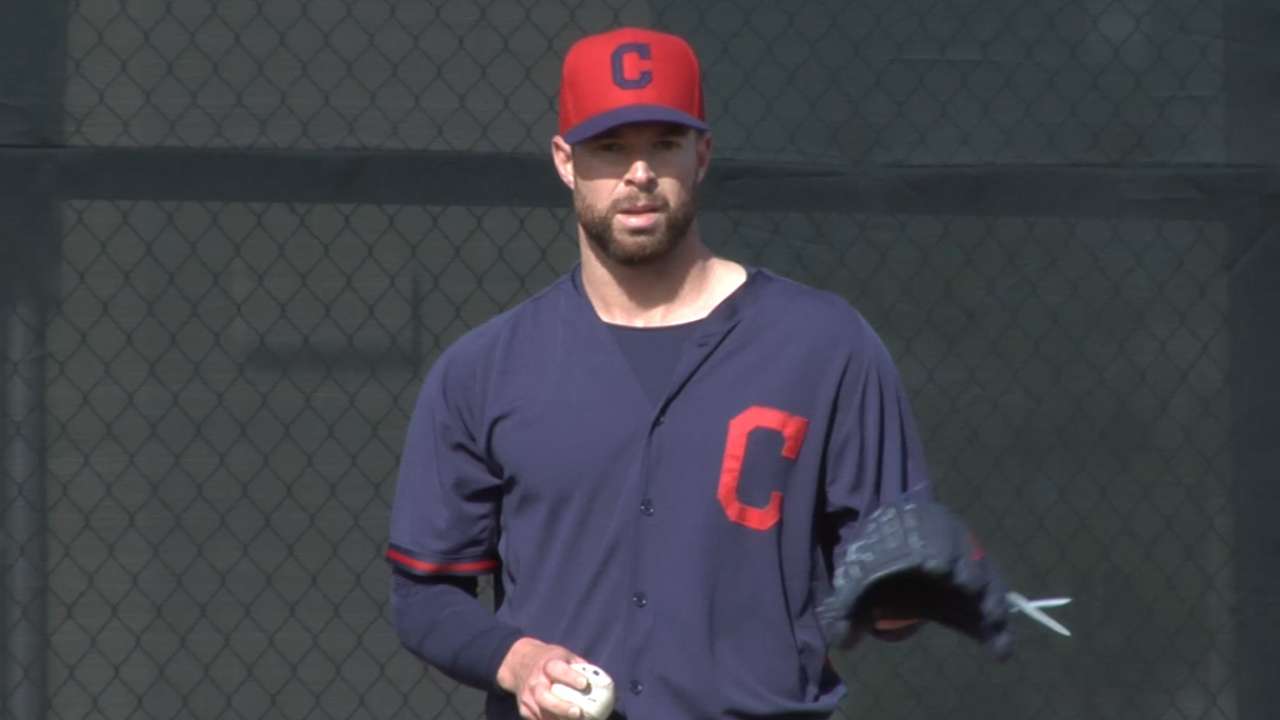 "That's just the way the timing works out," Kluber said of his schedule. "I like to face hitters twice before I get into a real game, so that's really the only reason for it."
After going 18-9 with a 2.44 ERA and 269 strikeouts in 34 starts last season, Kluber saw no reason to alter his training regimen over the offseason or this spring. The Indians' coaching staff discussed the situation with Kluber and agreed that it was best to let him stick with his typical program.
"I don't want to try to do anything different," Kluber said. "It's pretty much stick to the same plan that I've had unless there's a need to change anything. But, so far there hasn't been."
Jordan Bastian is a reporter for MLB.com. Read his blog, Major League Bastian, and follow him on Twitter @MLBastian. This story was not subject to the approval of Major League Baseball or its clubs.