Peralta comfortable after proving himself in 2014
Shortstop says 'it was tough for me' in beginning of first year with Cardinals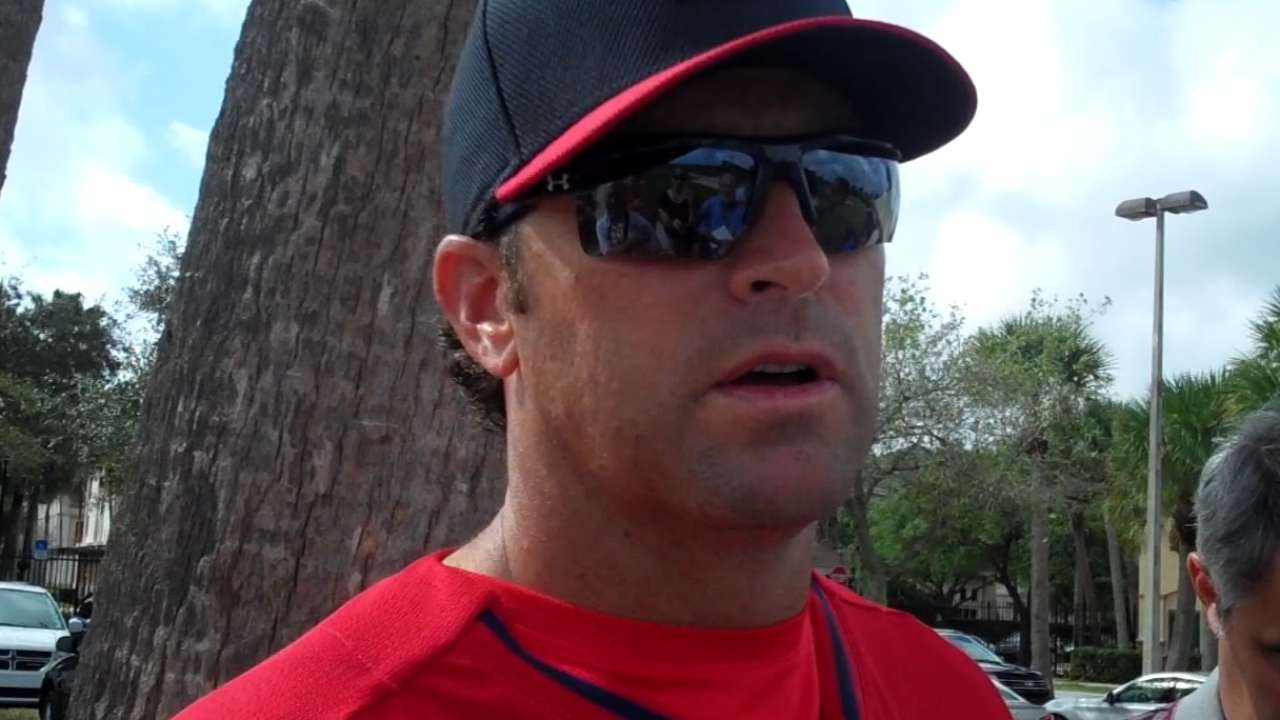 JUPITER, Fla. -- From an outsider's view, not much seems different about Cardinals shortstop Jhonny Peralta this spring. He remains reserved inside the clubhouse but also mentors Spanish-speaking players. He goes about his work with a businesslike approach but also with a smile.
And yet, Peralta insists that so much has changed from last year to this one.
He employs the word "comfortable" to describe how he feels. Not just because he knows everybody now, but because he believes everybody now knows him, too.
"I tried to do a lot for the team and tried to let people see what I could do," said Peralta, readying for the second season in a four-year deal with the club. "I know what they thought about me. In the beginning, it was tough for me. But now I feel pretty good."
Unspoken, but certainly implied, was Peralta's 2013 connection to the Biogenesis clinic. He served a 50-game suspension as a result and felt the need to prove himself when it was over. Peralta may have felt that extra weight, but Cardinals manager Mike Matheny said he never sensed it.
"Most of us would," Matheny said. "He's been very consistent with getting himself ready and what he needs to do and who he needs to be. He came in here last year with a very workmanlike approach and went about it to build up for Opening Day."
Peralta listed that self-induced pressure as one of the factors behind his slow start with the Cardinals. Though he hit six home runs last April, Peralta batted .196/.305/.433 in the opening month. Adjusting to unfamiliar National League pitchers and dealing with cold temperatures also played a role in the subpar early start, Peralta said.
How he finished, however, put to rest any squabbles about his potential beyond the performance-enhancing-drug connection. Peralta led the Cardinals in home runs (21), doubles (38) and posted the highest WAR (5.4) of his career.
"I think what I did last year was pretty good for my first year in the National League," Peralta said. "I felt good about the home runs I hit. I know the average wasn't at .300, but I finished better than I started."
His defensive contributions were just as impactful. Credited with 17 Defensive Runs Saved, Peralta was statistically one of the best at his position. Over the last 12 seasons, the only Cardinals shortstop to have a higher DRS total in a single season was Brendan Ryan.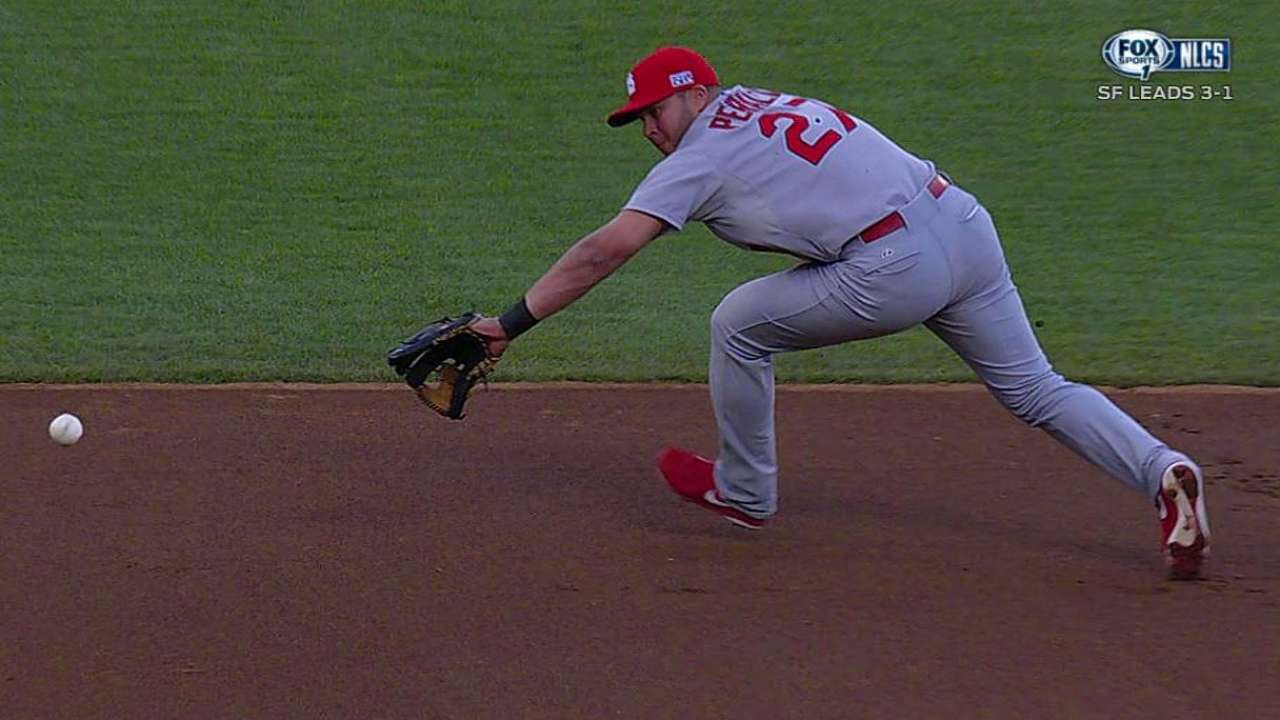 "It might not be as flashy as other shortstops in the league, but he's going to do some things very, very well," Matheny said. "I think he proved to a lot of people just how good he can be."
With the burden of proof now past, Peralta said he eyes improving upon that first impression by showcasing an ability to start stronger and to be more productive in run-scoring opportunities. Peralta points to his .239 average with runners in scoring position last season as one that can rise.
"I had a lot of chances last year to bring in more runs, but in the beginning, it was hard for me," Peralta said. "With the opportunity this year, I think I'll have more RBIs."
Jenifer Langosch is a reporter for MLB.com. Read her blog, By Gosh, It's Langosch, follow her on Twitter @LangoschMLB and like her Facebook page Jenifer Langosch for Cardinals.com. This story was not subject to the approval of Major League Baseball or its clubs.