Melvin, A's to ease Crisp into game action
Veteran outfielder has dealt with multiple injuries over past seasons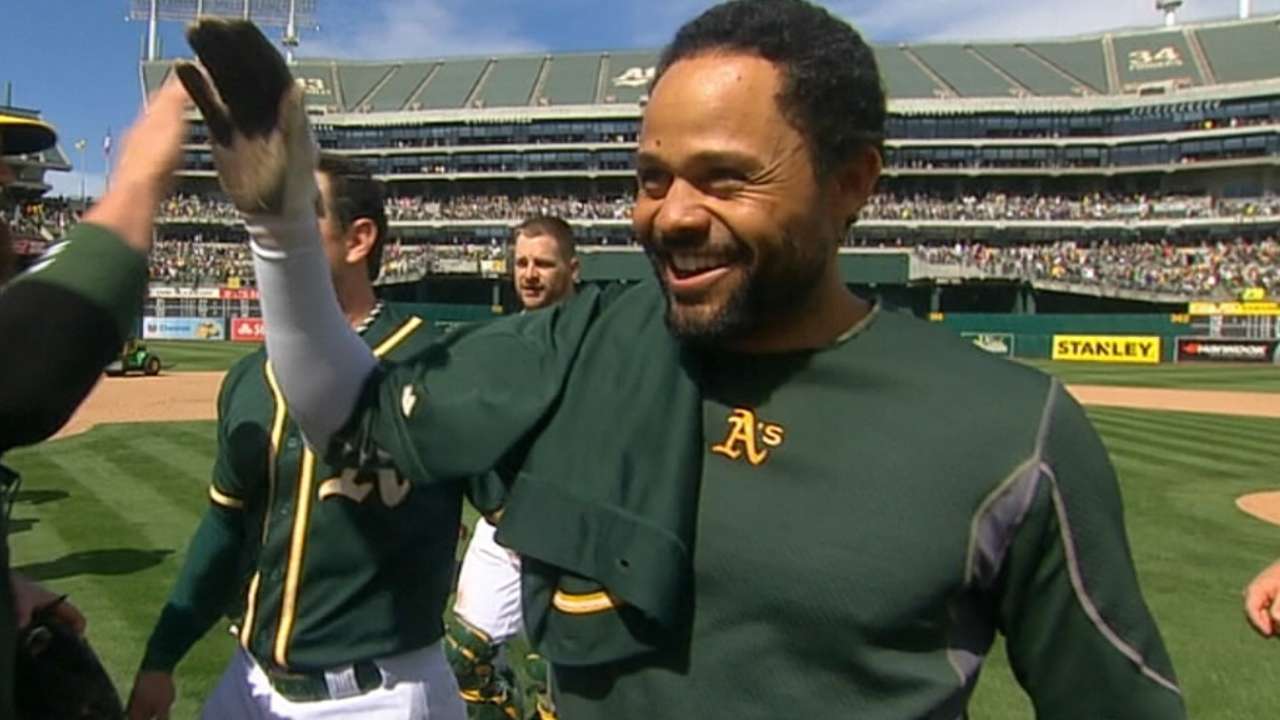 MESA, Ariz. -- The oft-injured Coco Crisp will be eased into Cactus League games, according to A's manager Bob Melvin.
"I'll probably hold him out the first few because I'm going to cut down on his workload," Melvin said Sunday.
Crisp, 35 years old and entering his 14th big league season, has not played in more than 136 games since 2007. Last year, he appeared in 126 when not battling injuries, notably a neck strain that hampered him on both sides of the ball nearly all season.
On Sunday, Crisp was held out of a second straight intrasquad game because of pinkeye. He was out on the field, though, taking part in other activities, including batting practice.
The veteran outfielder has kept plenty busy off the field, too. Crisp recently released an iPhone game called "Coco's Fro Patrol," which is already drawing rave reviews from fans, teammates, and even his manager.
"It's a pretty good game, it really is," said Melvin, normally not a gamer. "I was addicted to it last night. I'm up to 16 innings and 598 balls caught. I was going to give some advice if anyone's downloaded it. Make sure you catch those packages, because the packages give you magnets, which allow you to catch more balls. You catch the balls in Coco's fro.
"I did tell Coco my score last night and he did say,' Not bad.'"
Jane Lee is a reporter for MLB.com. This story was not subject to the approval of Major League Baseball or its clubs.