MLB.com Columnist
Lyle Spencer
A's reconfigure infield after roster overhaul
Club looks to newcomers to fill significant roles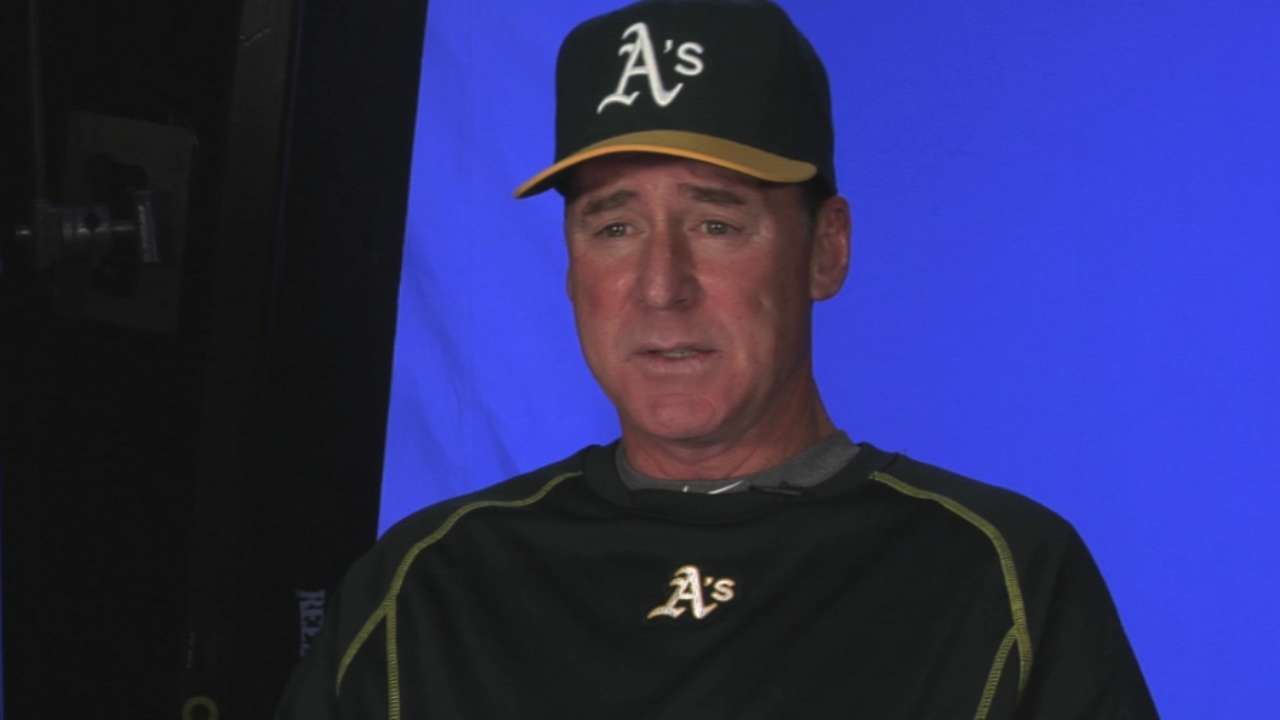 MESA, Ariz. -- The Dodgers had an infield in the 1970s and early '80s -- Steve Garvey, Davey Lopes, Bill Russell and Ron Cey -- that spent eight celebrated seasons together.
The infield of the 2014 Athletics didn't last eight months. Gone are Brandon Moss, Jed Lowrie and Josh Donaldson, the team's best player. The primary second baseman, Eric Sogard, remains in camp in an anticipated utility role.
If the season started today -- and the A's are happy it doesn't -- they'd have a platoon of Ike Davis and Billy Butler at first, along with Ben Zobrist, Marcus Semien and Brett Lawrie. All five were in other locales last season, and manager Bob Melvin acknowledges that extensive game experience in Cactus League play is needed for them to mesh as a unit.
"It takes some time," Melvin said on Sunday morning before the makeover began with an intrasquad game. "It also allows you to get better."
Pointing out that the A's are unpredictable is an understatement along the lines of saying Giancarlo Stanton is strong and Mike Trout can play a little. But even for free-thinking Billy Beane, who generally manages to maneuver and surprise like none other, this has been an extraordinary roster overhaul.
Eleven athletes who played significant roles on a team that made the postseason, briefly and memorably, are gone, which creates all sorts of possibilities and opportunities for new blood.
Of all the departures, none measures up to the Nov. 28 swap that sent Donaldson to the Blue Jays. It brought gasps in the East Bay, along with Lawrie, pitchers Sean Nolin and Kendall Graveman and shortstop prospect Franklin Barreto from Toronto.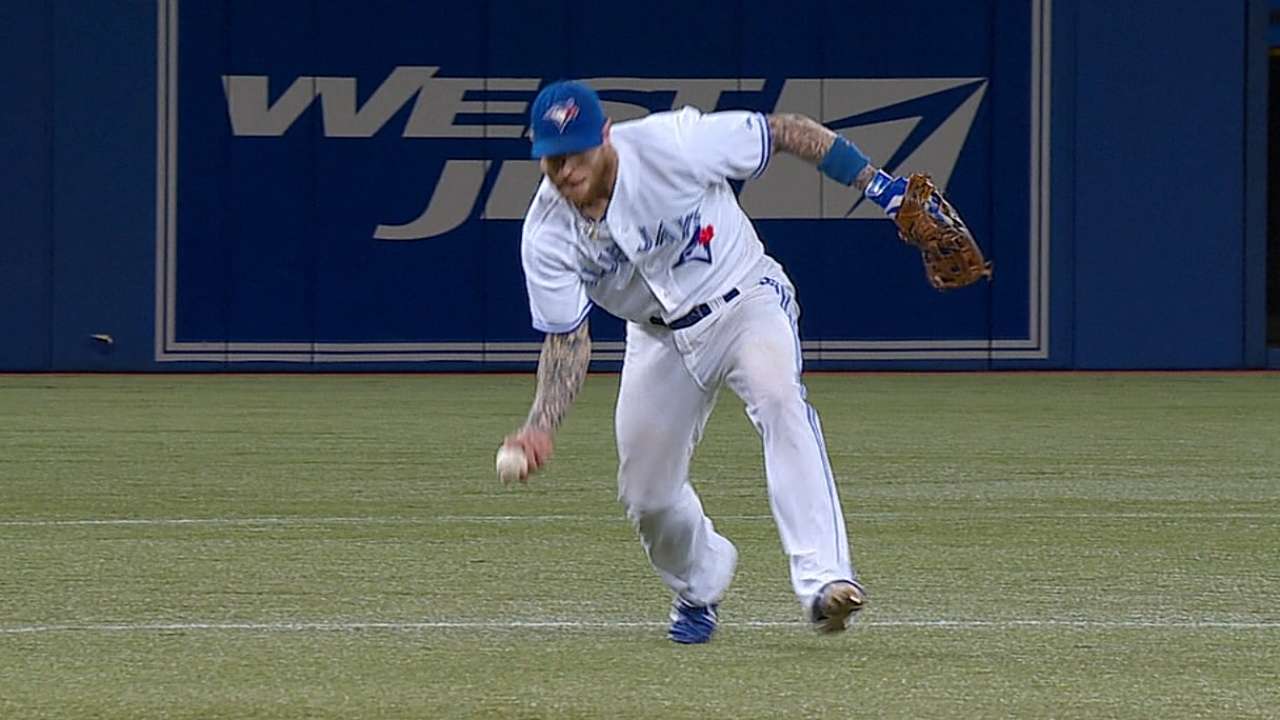 Arguably the best defensive third baseman in the sport, Donaldson played 316 games the past two seasons, finishing fourth (2013) and eighth ('14) in the American League Most Valuable Player Award balloting by the Baseball Writers' Association of America.
Donaldson produced a total of 53 homers, 191 RBIs and 182 runs scored the past two seasons. His 15.4 combined WAR (wins above replacement) was surpassed only by Trout's 16.8 and Clayton Kershaw's 16.4 in the Majors.
Lawrie has a high ceiling, but his gung-ho style has consigned him too often to the shelf with injuries that frustrated the Jays. His career highs in a season are 125 games, 12 homers, 48 RBIs and 73 runs. To expect Lawrie to fill the Donaldson void is unrealistic.
"Their energy levels are about the same," Melvin said, "but their personalities are different. He [Lawrie] is very athletic."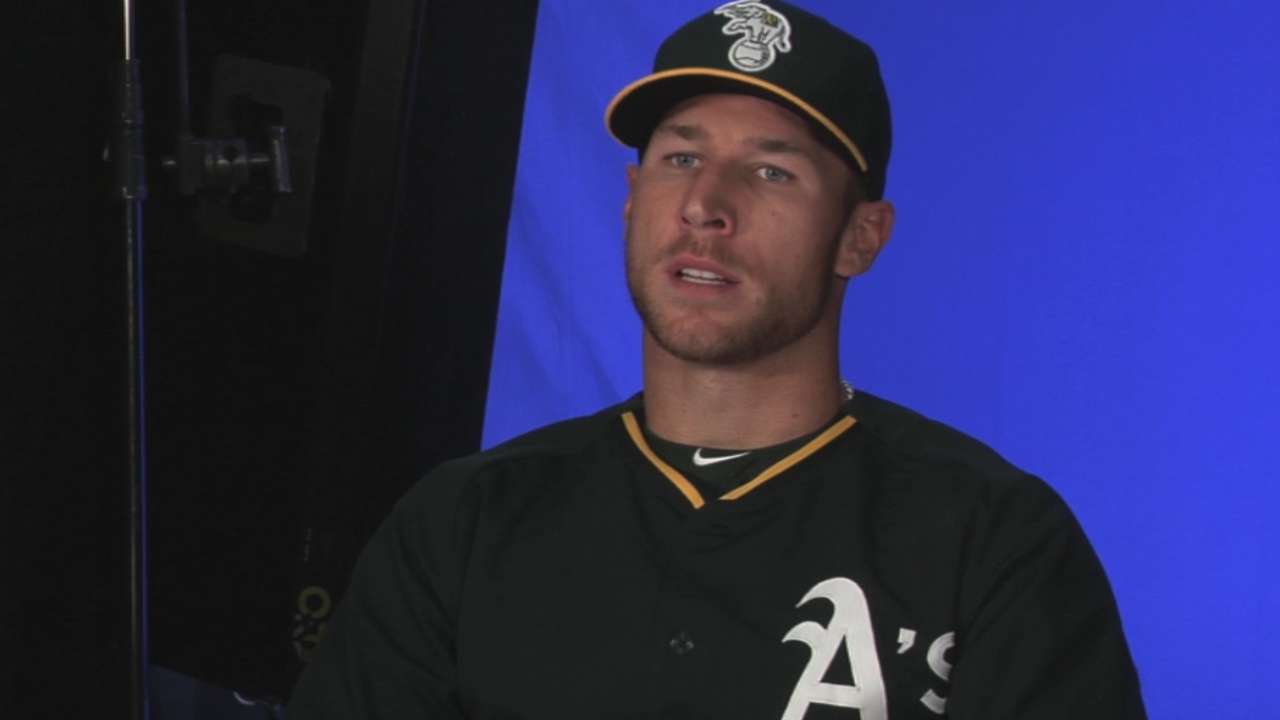 If any of the newcomers can approach Donaldson's overall production, it's Zobrist, the new second baseman. A favorite of the analytics crowd, like Donaldson, Zobrist averaged 6.2 in WAR in his six full seasons with the Rays, moving all over the diamond. He's a two-time All-Star who three times has finished among the top 18 in the AL MVP balloting.
Playing one position full time should benefit Zobrist and enable him to serve as the glue in this new infield with his experience and cool, confident manner.
"Any time you have a guy with experience," Melvin said, "he's a guy you lean on. Sogard's the same way. We can shift him around. We've got a lot of chess pieces."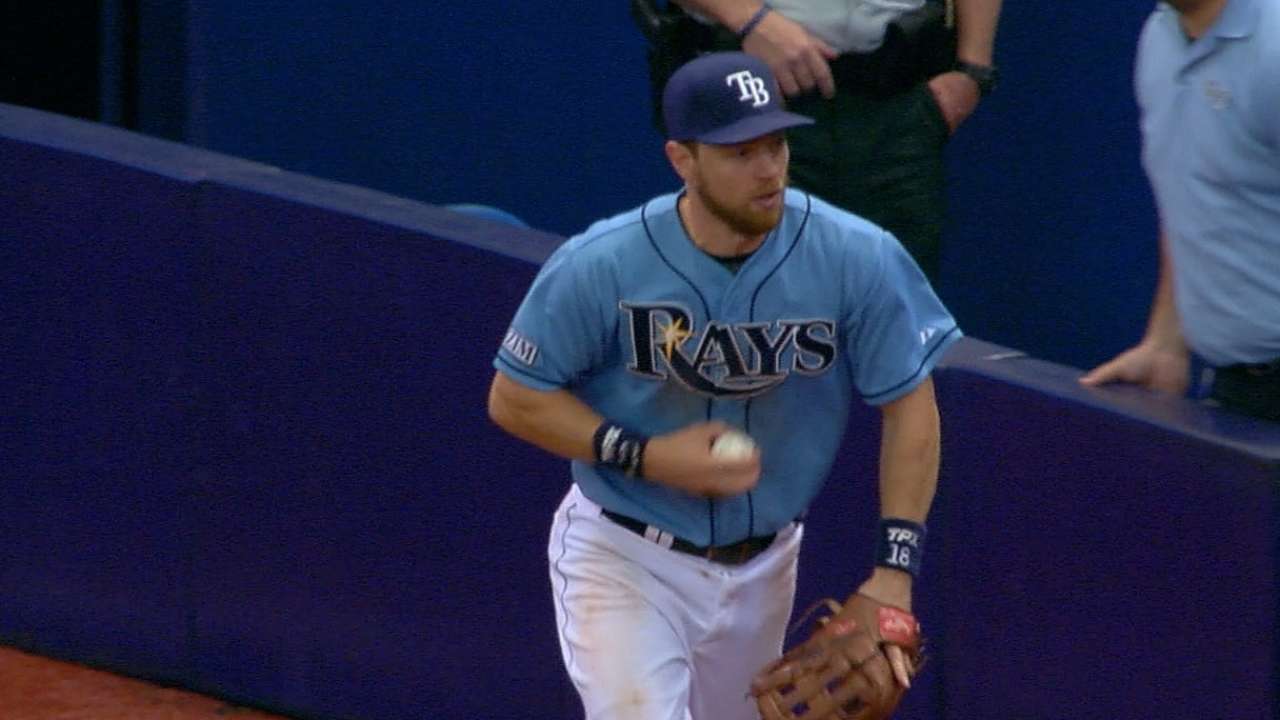 Semien, a 24-year-old San Francisco native who attended St. Mary's High School in Berkeley and the University of California at Berkeley, "ranks right up there with the most athletic shortstops," Melvin said. "It's not a secret Marcus is more athletic than Jed was. Jed was good at knowing how to play guys, staying back, making the [fundamental] play."
Semien was acquired along with catcher Josh Phegley, pitcher Chris Bassitt and infield prospect Rangel Ravelo from the White Sox in exchange for Jeff Samardzija and prospect Michael Ynoa.
In parts of two seasons in Chicago, Semien made only four starts at shortstop, compared with 44 at third base and 26 at second. But his 250 games at shortstop in four years in the Minors apparently convinced A's scouts he can handle the job.
"He's athletic enough to play any position," Melvin said. "But we'll keep Marcus at short, and that should be good for him."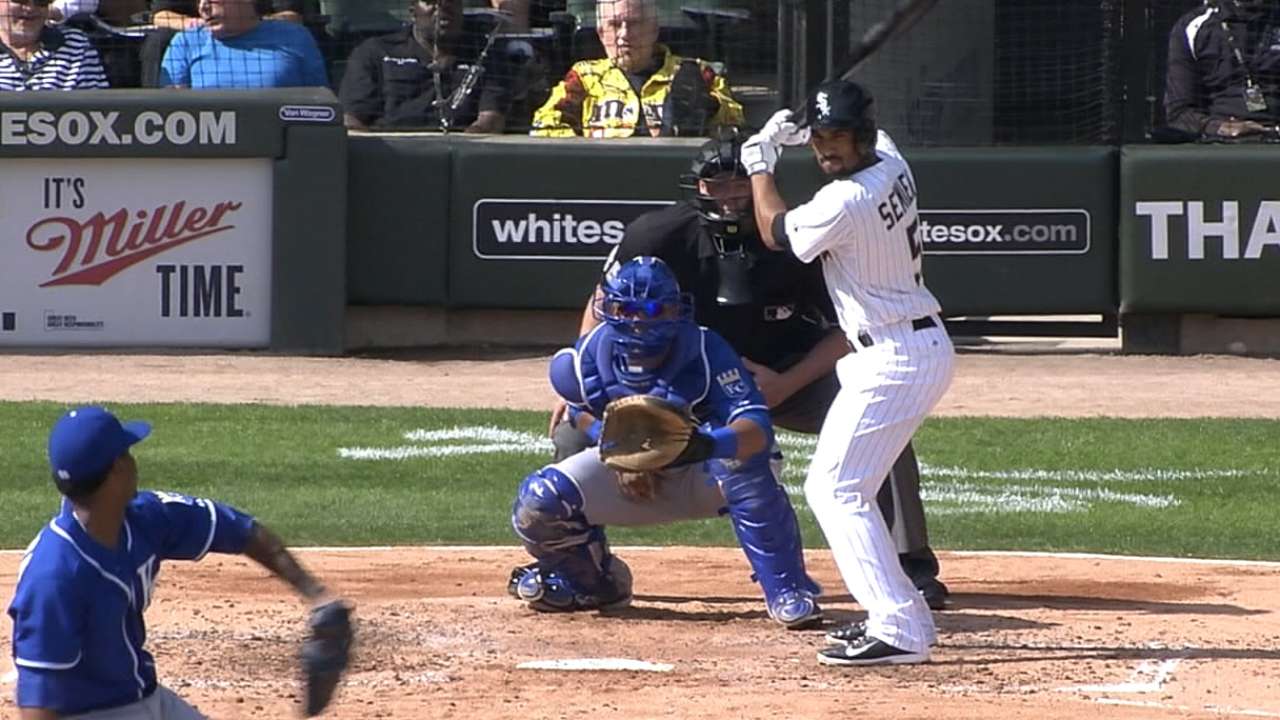 Neither Davis nor Butler will challenge for Gold Gloves at first base. But Moss, who played 67 games there last year while sharing the position with six teammates, never was confused with Keith Hernandez.
It is Melvin's view that the new infield "definitely could be" better defensively as a unit than what he managed last season, Donaldson's greatness notwithstanding.
A Cal Berkeley man, like his new shortstop, and quality receiver in his decade in the Majors, Melvin is among the game's most underrated managers. He's 325-260 in 3 1/2 seasons in Oakland, a .556 winning percentage that any analytics expert would have to respect.
Lyle Spencer is a national reporter and columnist for MLB.com. This story was not subject to the approval of Major League Baseball or its clubs.