White Sox players remember Minoso
Nieto, Samardzija, others recall man full of positive energy, feedback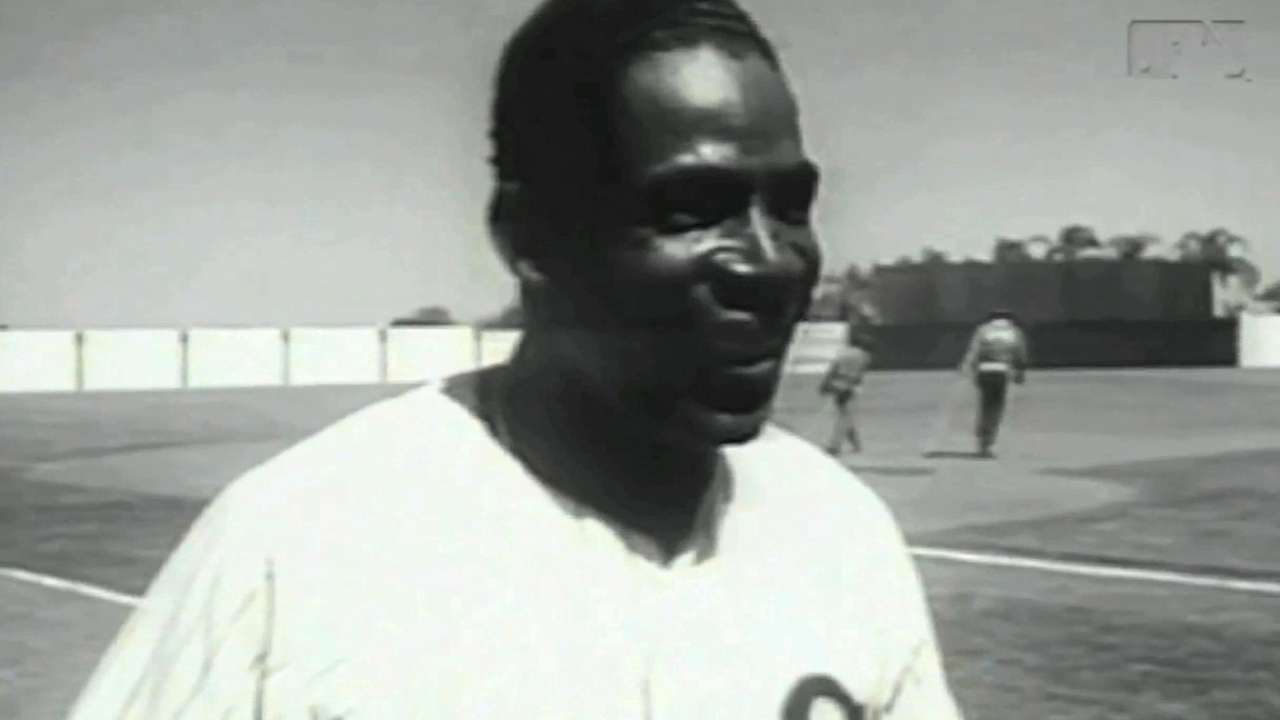 GLENDALE, Ariz. -- Minnie Minoso was a great guy, a man full of positive energy and feedback and an individual truly loved the White Sox.
Those reactions were just a few presented by White Sox players after Minoso's passing Sunday.
Minoso's birthday was listed on baseball-reference.com as Nov. 29, 1925, but some believed he was between 89 and 92 years old. Age doesn't matter: Minoso looked like he was in his 60s, and he had a passion for life and for the game of baseball that was akin to a player who recently retired.
"Very nice guy, very humble," said White Sox catcher Adrian Nieto, who came to the United States with his family from Cuba. "He'd go to everybody's locker and say hi, one by one. And he'll ask how your family is doing, which says a lot about the person when they ask you about your family."
"For me, I just go back to when I met him personally a couple times in the previous years, and a little more this year at SoxFest," White Sox starting pitcher Jeff Samardzija said. "What a great dude."
"He was a really special guy," White Sox second baseman Gordon Beckham said. "He always came in and gave encouragement and would maybe say something you need to work on in the best way possible. He was always smiling and laughing, and it was always fun to see him."
Minoso became the first black player in franchise history when he took the field for the White Sox on May 1, 1951. He also joined Chico Carrasquel and Connie Marrero as the first Latin All-Star as part of the American League squad in the 1951 All-Star Game.
For players such as Nieto, Alexei Ramirez and Jose Abreu (Abreu took the news hard and declined all interview requests), Minoso was more than a legendary player with a passion for the White Sox. He was a barrier breaker from their Cuban homeland. He was a father figure who helped with the transition to Major League Baseball and the United States.
"Everybody has to respect his legacy because he did so much for the Latin players, for the Cubans, for everybody because when he arrived here it was a tough time because of racism and discrimination," said Ramirez through interpreter and White Sox Spanish language broadcaster Billy Russo. "He wrote a huge legacy for all of us. I went sometimes to his house and we talked about life in Cuba, life here. We talked about everything."
"I'll never forget the piece of advice he gave me and Abreu," Nieto said. "'Just think you're the best but don't say it or walk around like you think you are.' I'll definitely take that for the rest of my career."
Samardzija said that Minoso reminded him of Alfonso Soriano, his one-time teammate with the Cubs, as they both had "a smile on their face every day."
"They're happy and joking around. That's what you want. That's what you need in a clubhouse," Samardzija continued. "It's a tough loss, especially for the White Sox family, but more so for the baseball family.
"But hopefully when something like this happens, you're able to reflect on all the great things and all the great moments that people like [Minnie] gave you. Then you enjoy them and apply them to your own life and hopefully you can learn something from them."
Anyone who came in contact with Minoso seemed to be a better person for the meeting. The seven-time All-Star, who spanned 17 Major League seasons, certainly could uplift any spirits beginning with his standard greeting of, "Hello, my friend."
"He's going to be missed," White Sox starting pitcher John Danks said. "He's a great guy. He was around the clubhouse a lot when we were in town. You could tell he followed us and wanted us to win as bad as we wanted to win."
"It's definitely tough to see him go," Beckham said. "But it was a life well-spent for sure."
Scott Merkin is a reporter for MLB.com. Read his blog, Merk's Works, and follow him on Twitter @scottmerkin. This story was not subject to the approval of Major League Baseball or its clubs.