Rusney, Mookie to share center field during spring
Red Sox don't have front-runner between improving outfielders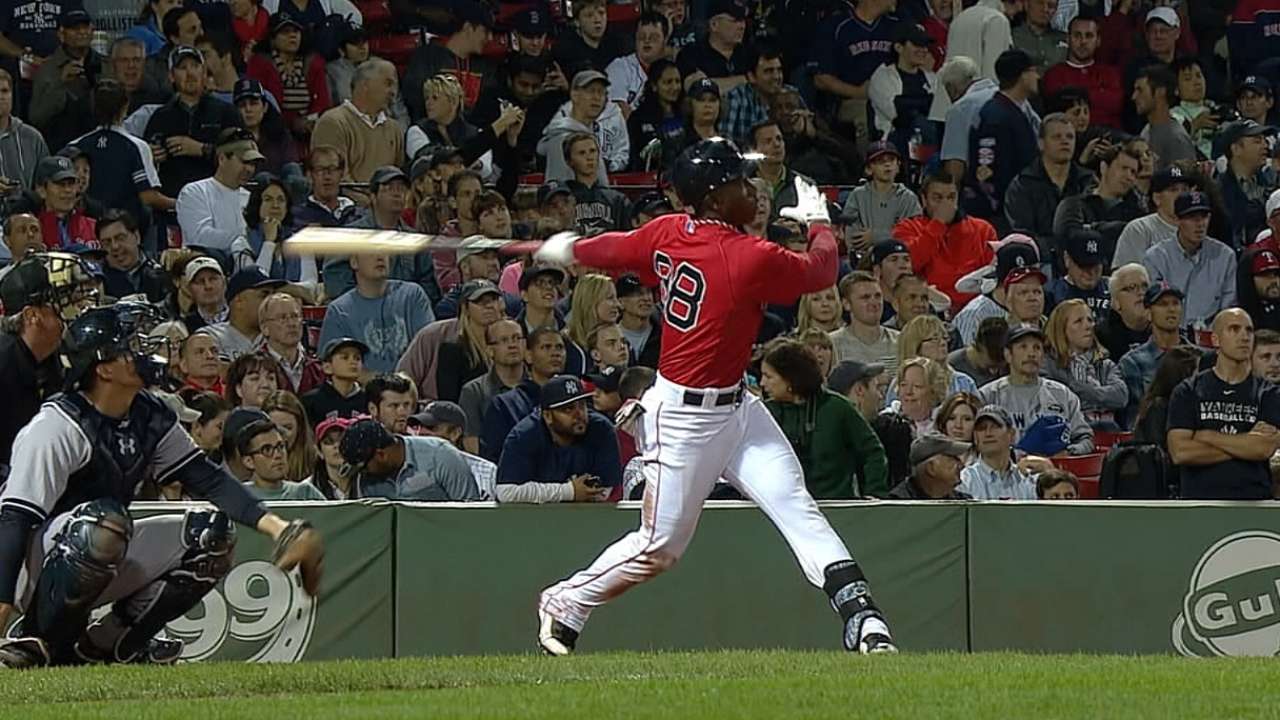 FORT MYERS, Fla. -- Red Sox manager John Farrell said there is no front-runner to win the job as the starting center fielder, and he added that he will try to get Rusney Castillo and Mookie Betts equal playing time during Spring Training.
"Like we said at the outset of camp, we'll take all of camp to determine that," said Farrell. "They're going to get equal playing time. But I think it's important they both get comfortable with the combination of the guys on the flank because of communication, the responsibilities for balls in the gap, fly ball communication and those priorities."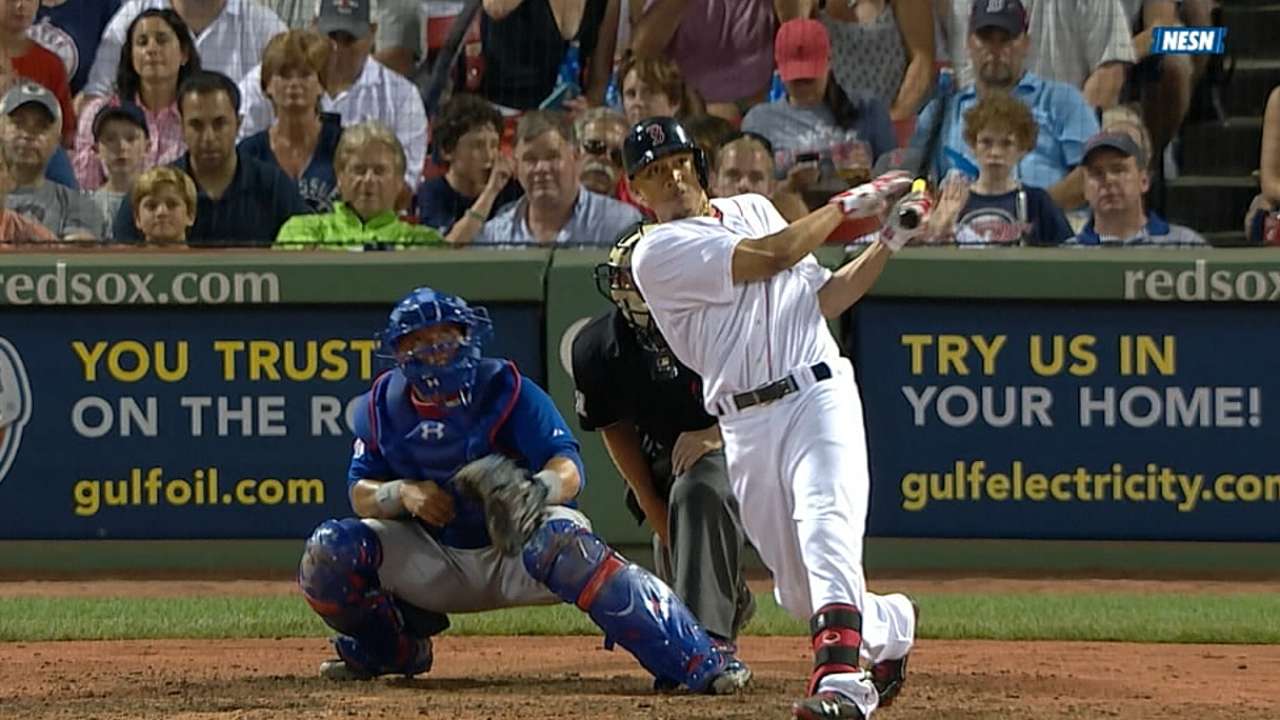 The Red Sox are still getting to know Castillo after signing him last August.
"With Rusney, I think it's a matter of frequent at-bats, more games played," Farrell said. "Particularly after our season concluded, he went to the [Arizona] Fall League and Puerto Rico, and through repetition, I think he's just gotten better timing and consistent routes in the outfield and he's looked very good here in camp so far."
Another thing that's helping is Castillo's improved grasp of the English language.
"His English continues to improve, so the communication on responsibilities to defense are becoming more readily comprehended," said Farrell. "But we don't take that for granted. That'll always be translated, at least at this point. But just getting to know more about him as a person, you come to find out there's a highly intelligent guy here that has gained a level of comfort, even though it's been a short period of time. He's settled in well."
Ian Browne is a reporter for MLB.com. Read his blog, Brownie Points, and follow him on Twitter @IanMBrowne. This story was not subject to the approval of Major League Baseball or its clubs.