Hochevar straight forward on throwing curveballs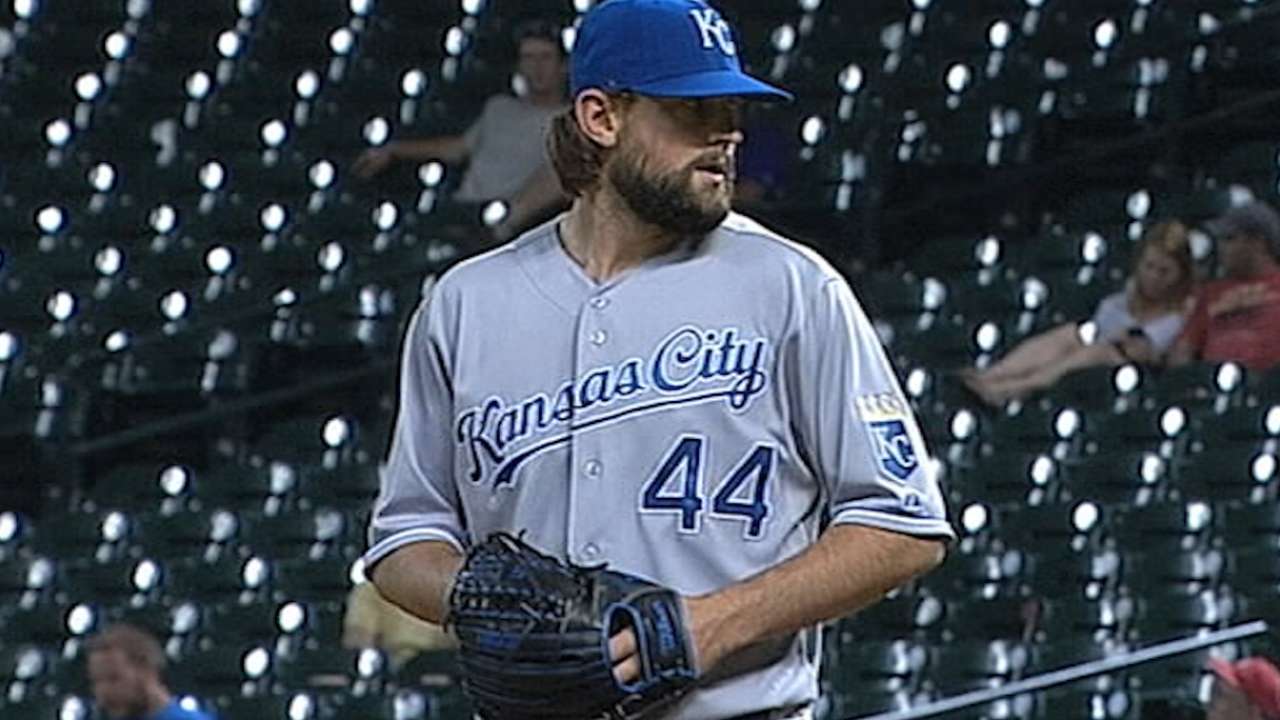 SURPRISE, Ariz. -- Right-hander Luke Hochevar remembers the exact pitch that he blew out his elbow on last Spring Training -- a curveball.
"I remember throwing it and I felt a pop and burn," Hochevar said on Sunday. "I didn't think a whole lot about it at the time because I'd been battling tightness and soreness since 2010 really. Then, I threw a cutter to get the final out of that inning and got back to the bench, and I started to wonder what was going on.
"At first I thought it was just some scar tissue being ripped away. But then, I woke up the next morning and it was the size of a grapefruit."
Hochevar was on his way to having Tommy John surgery.
Almost a year later, Hochevar is back throwing off the mound and, yes, throwing curveballs.
"It's not like you're scared when you start spinning curves again," he said. "You know your elbow is fixed. But still you think about it. You have to sort of stare down your demons."
Hochevar has been throwing curves during his last two side sessions.
"The curve is feeling good and looking good," he said. "I haven't been told yet when I can start throwing cutters, but I'm sure that will be fairly soon. I'm just going at whatever pace they want me to. Everything is feeling great."
On Monday, Hochevar will face hitters for the first time off the mound.
"I'm really pumped about that," he said. "Can't wait."
Hochevar remains on schedule to start the season in the Royals' bullpen.
Jeffrey Flanagan is a reporter for MLB.com. Follow him on Twitter at @jflanagankc. This story was not subject to the approval of Major League Baseball or its clubs.