Walker to start Cactus League opener vs. Padres
Young righty in competition for No. 5 starter job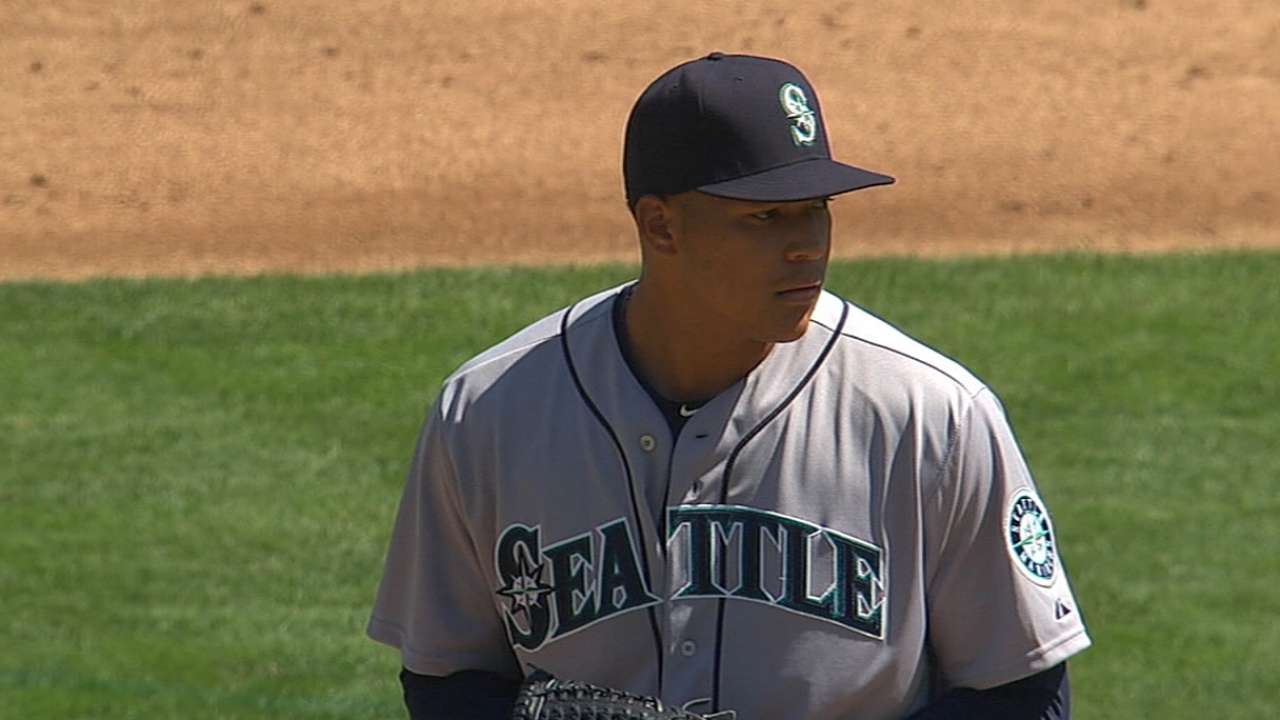 PEORIA, Ariz. -- A year ago, Taijuan Walker barely even had the luxury of a Spring Training to prepare himself for the regular season. This year, he's going to be the first Mariners pitcher to get the ball in live game action.
Seattle manager Lloyd McClendon named Walker the starter for the club's Cactus League opener against the Padres on Wednesday afternoon.
He's scheduled to be followed in the rotation by Roenis Elias on Thursday and Erasmo Ramirez on Friday. Hisashi Iwakuma (home vs. the D-backs) and Jordan Pries (at the White Sox) will start the club's split-squad doubleheader on Saturday, and J.A. Happ gets the call Sunday.
Walker, who is in competition with Elias and Ramirez for the No. 5 starter job, battled shoulder trouble early last season and didn't make a Major League appearance until June 30. With those issues in the rearview mirror, he's healthy and eager to take advantage of the extra time to prepare.
"I wasn't available to do anything -- I wasn't even playing catch [at this time last year]," Walker said before the Mariners' workout Sunday morning. "So to be able to start a game in spring and actually have a Spring Training feels good."
Walker has been working on a slider this spring, and he says the new pitch is game-ready -- to be tested in the Cactus League, at least. If the pitch develops, it could be a useful complement to his curveball, against which hitters have batted just .097, without an extra-base hit.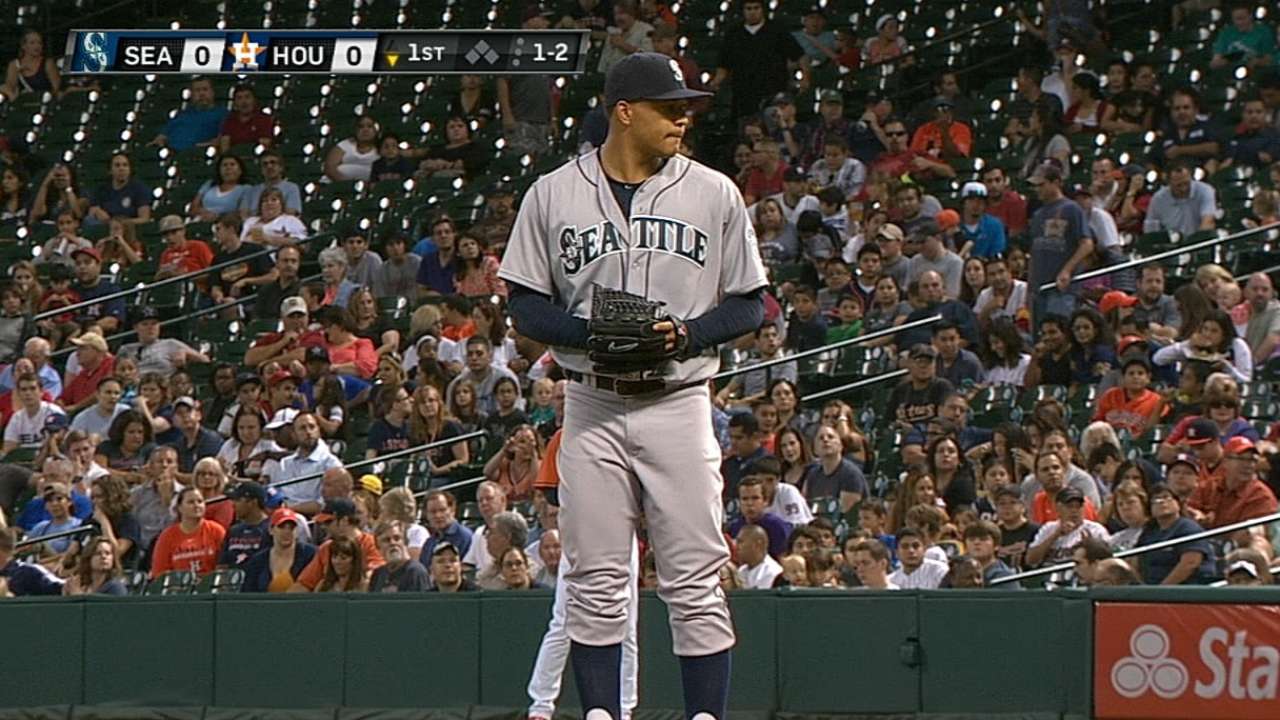 Walker also shelved the cutter he experimented with last season, narrowing his arsenal to fastball, sinker, curveball, changeup and -- if it passes the test -- slider.
"The curveball feels good, and I'm working on the slider -- that's the new pitch I'm working on," he said. "When I threw it in live BP, the first couple I threw were kind of shaky, but after that, it felt really good."
In five September outings last year, Walker posted a 1.96 ERA and a 1.17 WHIP. The most noticeable difference was his improved control.
Walker allowed 13 free passes in 15 innings during his three June and July starts. But he walked just five men over 23 innings in September.
When his Spring Training officially begins on Wednesday, Walker is just hoping to pick up where he left off.
"It's a game, and it's a competition," Walker said. "I'm just going to go out there and do the best that I can. So if that means I have to go out there and go full speed, then I will."
AJ Cassavell is a reporter for MLB.com. Follow him on Twitter @ajcassavell. This story was not subject to the approval of Major League Baseball or its clubs.