Price not ready to reveal order of Reds' lineup
Manager 'has an idea' of what starting nine will look like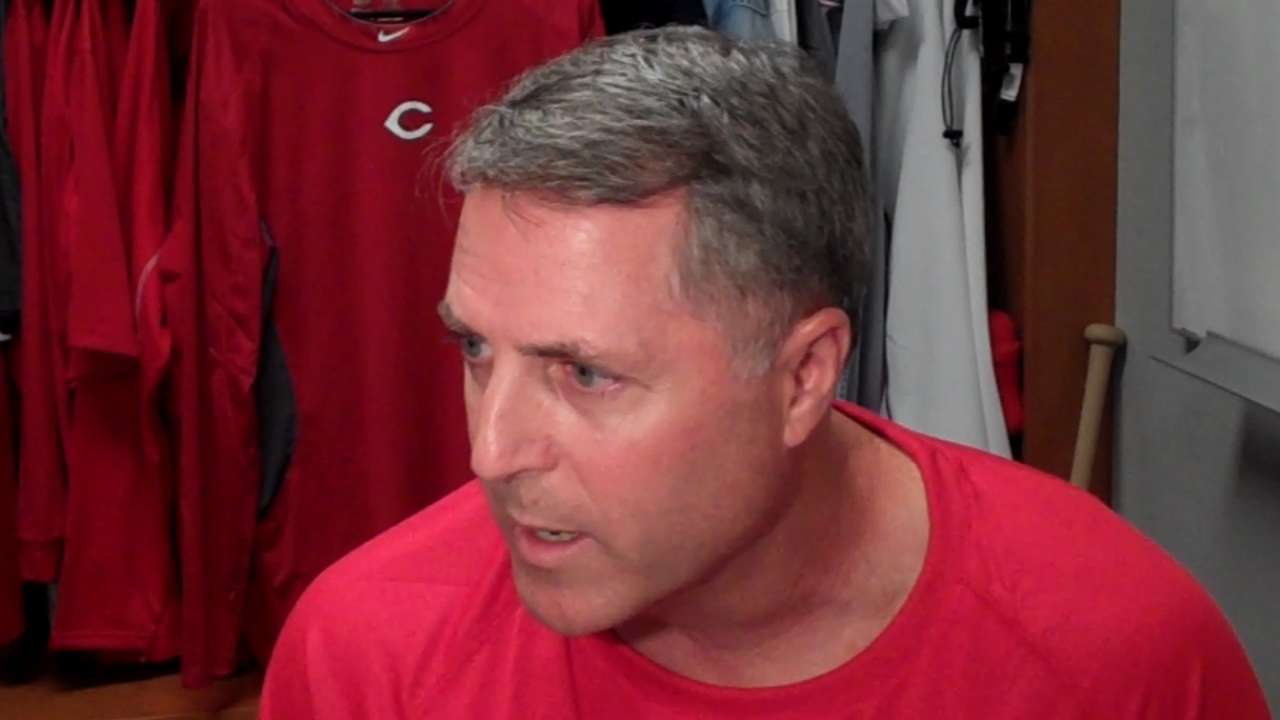 GOODYEAR, Ariz. -- Even with Spring Training well underway and Cactus League games set to begin on Tuesday, Reds manager Bryan Price has been intentionally coy about the regular lineup he will write out in the regular season.
The only three locks are center fielder Billy Hamilton as the leadoff hitter, shortstop Zack Cozart in the eighth spot and the pitcher batting ninth. As for spots 2-7? Keep guessing, because Price isn't tipping his hand.
"I have an idea of what I'd like to do. We've got to go out there and play and make sure we're healthy before I get too far into talking about Opening Day," Price said.
The one place in the lineup that's most intriguing is the seventh spot. It's often not viewed as prestige spot, but the player who bats there will be someone who has had a track record for producing in the past -- whether it's a veteran player like Brandon Phillips or less established players like Todd Frazier or Devin Mesoraco. Price gave no hints about who was under consideration.
"These guys are sensitive. Everyone wants to feel like where they hit in the order is appreciated," Price said. "The thing is, unfortunately it's not until your career is over that you learn how important it was to hit second or seventh or eighth in the lineup and what type of responsibilities and significant responsibilities there are based on where you hit in the order.
"Great teams are able to create runs in that bottom third of the order. We can't have throw-away innings because we're sitting seven, eight, nine. I think that's not going to be the case in large part because I think Zack Cozart is going to have a real bounce-back year."
Price would like the player who bats seventh to be selfless about the assignment.
"We should have a dynamic offensive player hitting seventh," Price said. "At this point in time if we have concerns over who's hitting seventh or if they're going to be having some hurt feelings, then we really don't have the pieces here that we want. We need guys to accept their roles and buy into it to give us the best chance to win."
Mark Sheldon is a reporter for MLB.com. Read his blog, Mark My Word, and follow him on Twitter @m_sheldon. This story was not subject to the approval of Major League Baseball or its clubs.