MLB.com Columnist
Phil Rogers
Beloved Minnie was a Chicago treasure
Mr. White Sox was a great player on the field and a great man off of it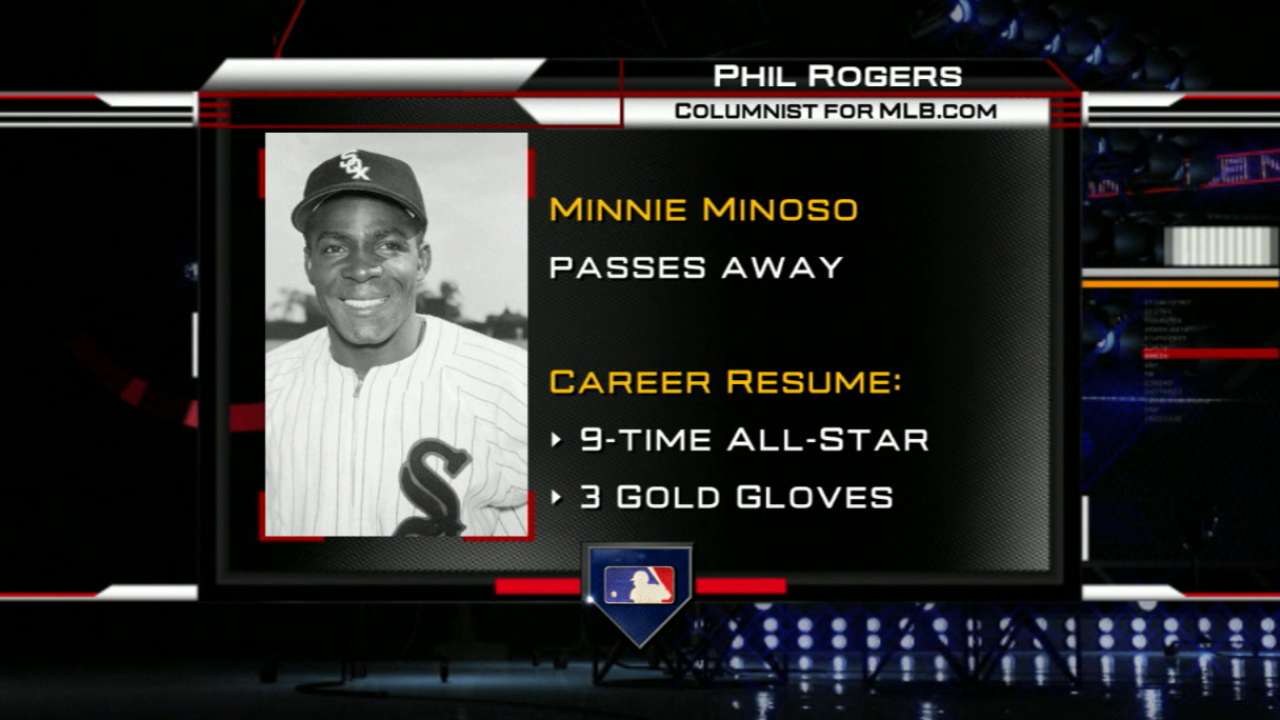 Minnie Minoso is gone, and it is silly to say he'll be missed. That's a huge understatement.
His death on Sunday leaves holes everywhere. No one alive knew better what it was like for Latin-American players to come to the Major Leagues, Cuban players, in particular. But that's just the very tip of a legacy that includes tremendous love of family, love of the American way and a devotion to the White Sox organization that Jerry Reinsdorf lovingly returned, in keeping an eye out for him all these years.
Reinsdorf once told me that Minoso "radiates happiness,'' and it's safe to say that never changed, even when he was bypassed by the Hall of Fame's Veterans Committee in votes held in 2011 and '14.
"I don't think he ever had an unhappy day,'' Reinsdorf said Sunday. "If he did, he never let anybody notice. He was always upbeat. He always had a smile. He always had something nice to say to somebody. He never hesitated to sign an autograph, never hesitated to answer people's questions. He never complained. In the 35 years I've known him, he never complained about anything. Even the two times we thought he was going to get into the Hall of Fame and he didn't, I was tremendously down and he picked me up.''
Ah, the Hall of Fame. The superficial question that will be asked over and over this week is whether he was a Hall of Fame player.
The answer here is, yes, he should have been one. No questions asked.
But it's silly to focus on his repeated disappointments at the hands of the various bodies that have passed judgment on his Cooperstown worthiness. He didn't let his standing with the Hall define him and historians will make a big mistake if they don't look beyond that to recognize his place in baseball history.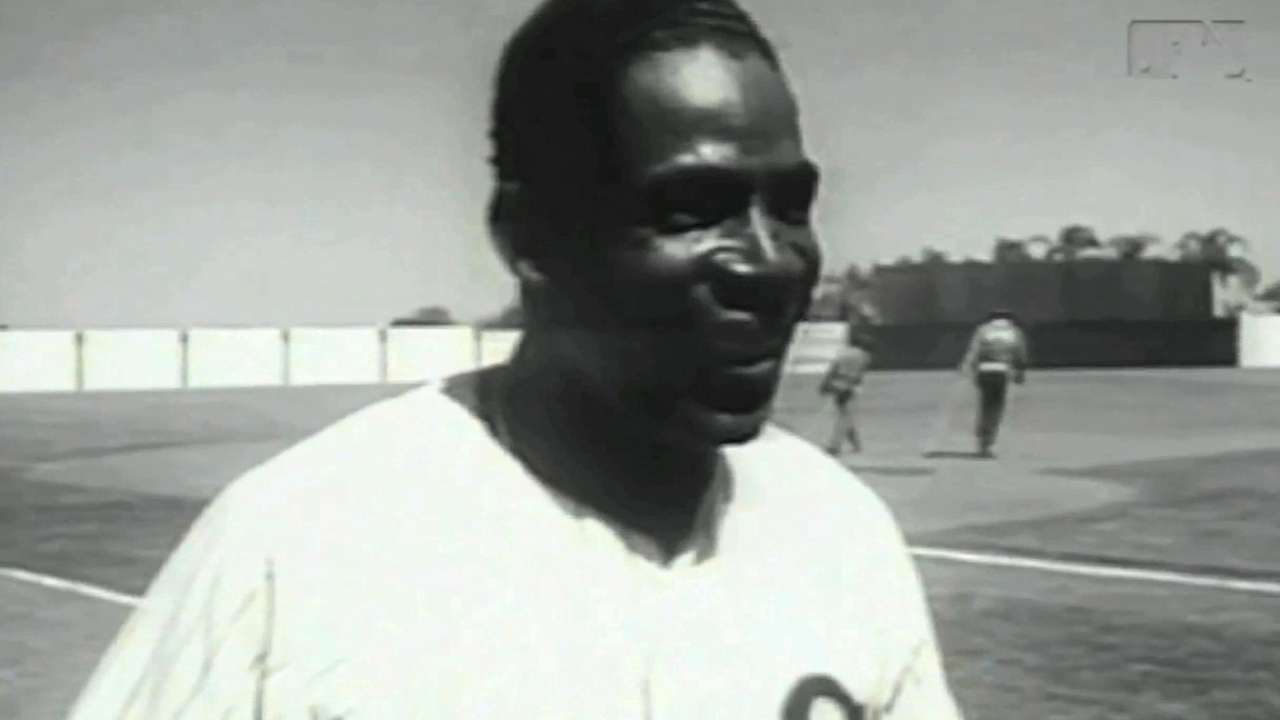 For starters, this is a man who loved baseball the way a 5-year-old loves ice cream.
Based on where he was born, he should have spent his lifetime chopping sugar cane. But baseball gave him a place in a much bigger world, and he claimed it with a combination of passion, verve and grace.
He did it despite the difficulties that came from being dark-skinned and speaking Spanish in the white, English-speaking world he moved into, but he saw opportunity where others would have seen hardships. As a version of Jackie Robinson for players from Cuba, Puerto Rico and the Dominican Republic, he was willing to endure a lot to get his place in the batter's box against pitchers like Bob Feller, Early Wynn, Whitey Ford or countryman Camilo Pascual.
Hall-of-Famer Orlando Cepeda said Minoso was the Jackie Robinson for all Latinos, as well as the role model that many tried to copy.
"He was everybody's hero,'' Cepeda has said. I wanted to be Minoso. [Roberto] Clemente wanted to be Minoso.''
On the field, the lifetime .298 hitter was like Fred Astaire on the dance floor (and Minnie wasn't bad on the dance floor, either). It was heartbreaking for Chicago fans when the White Sox released him in 1964, 13 years after he had broken the color barrier for the organization. But Minnie wasn't ready to quit, so he jumped on a chance to play in Mexico.
"I went there for one year and stayed for 10,'' Minoso told me a few years ago, a smile on his face. He also jumped at chances to make brief comebacks with the White Sox in 1976 and '80, becoming baseball's only five-decade player.
Because he played in Cuba, the Negro Leagues, the AL and in Mexico, there's no way of telling how many hits he piled up (had to be more than 4,000, didn't it?) or bases he stole. His career totals with MLB (1,963 hits, 336 doubles, 186 home runs and 205 stolen bases in 1,835 games) don't really tell the story.
Still, he was a player whom Brian Kenny's Shredder would have loved. He battled pitchers every time he came to the plate and was going to score from first if Jungle Jim Rivera or Eddie Robinson smacked a double.
He built a .389 career on-base percentage by drawing 230 more walks (814) than strikeouts (584) and, in the 1950s, was second to Mickey Mantle among AL players in WAR. He perennially backed up Ted Williams in All-Star Games, but actually had a higher WAR than Williams in that part of the Splendid Splinter's career.
The White Sox retired Minoso's No. 9 in 1983 and placed a statue of him at U.S. Cellular Field in 2004.
Former teammate Jim Landis called Minoso "100 percent ballplayer,'' and Billy Pierce remembered him as a "great all-around player'' and said he ranks as "one of the best ballplayers of all time.''
But Minoso's life shouldn't be reduced to numbers. It was always much bigger than his production on the field.
Minoso's spirit lifted everyone around him. He was such an optimist that he became a father in his 60s -- a feat worthy of the Hall of Fame in itself. Along with his wife Sharon and his son Charlie Rice-Minoso, he was an active member of his neighborhood, living across Lake Shore Drive from Lake Michigan.
Many neighbors who knew him from activities with his son or from walking his beloved dog, Jewel, knew him as Orestes, not Minnie. A lot of of them didn't know what he had done when he was younger, because he didn't really like talking about himself. They did know he loved the White Sox, however, as he cruised the streets in a big car, usually flying a White Sox flag.
Minoso lived a simple life, watching old Western movies when baseball wasn't on TV. Nothing made him happier than when the Sox won the World Series in 2005, with Cubans Jose Contreras and Orlando Hernandez playing leading roles.
Christine O'Reilly, the White Sox's vice president of community relations, was sitting near Minoso at Fenway Park when Ozzie Guillen brought Hernandez into a bases-loaded jam during the ALDS.
"Minnie stood up as El Duque entered the game, clasped his hands together and chanted a Spanish prayer,'' O'Reilly said. "Madre de Dio el Cubano! I will never forget it. He was so proud of the Cuban players. He would talk to anyone about the White Sox. He meant so much to the team, and he was so nice to everyone, every single day. If you met him, you adored him.''
Minoso loved watching the Sox's recent teams, which included Jose Abreu, Alexei Ramirez and Dayan Viciedo, and always went out of his way to welcome his countrymen to Chicago.
He was beaming the day two Octobers ago when the Sox introduced Abreu. He and Jose posed for pictures together in the stadium. But Minoso didn't restrict himself to the South Side. He stood quietly in the back of the Cubby Bear a few months ago because he wanted to welcome Joe Maddon to Chicago.
Maddon said he got to know Minoso in recent years, when Minoso would stop by the visiting dugout at U.S. Cellular to tell Maddon how much he was enjoying watching the Rays.
"Always upbeat, always friendly,'' Maddon said. "Of course, he was one of my dad's favorites. I told him that. … I was looking forward to at least getting to meet with him a couple times this summer and it's not going to happen. It's sad.''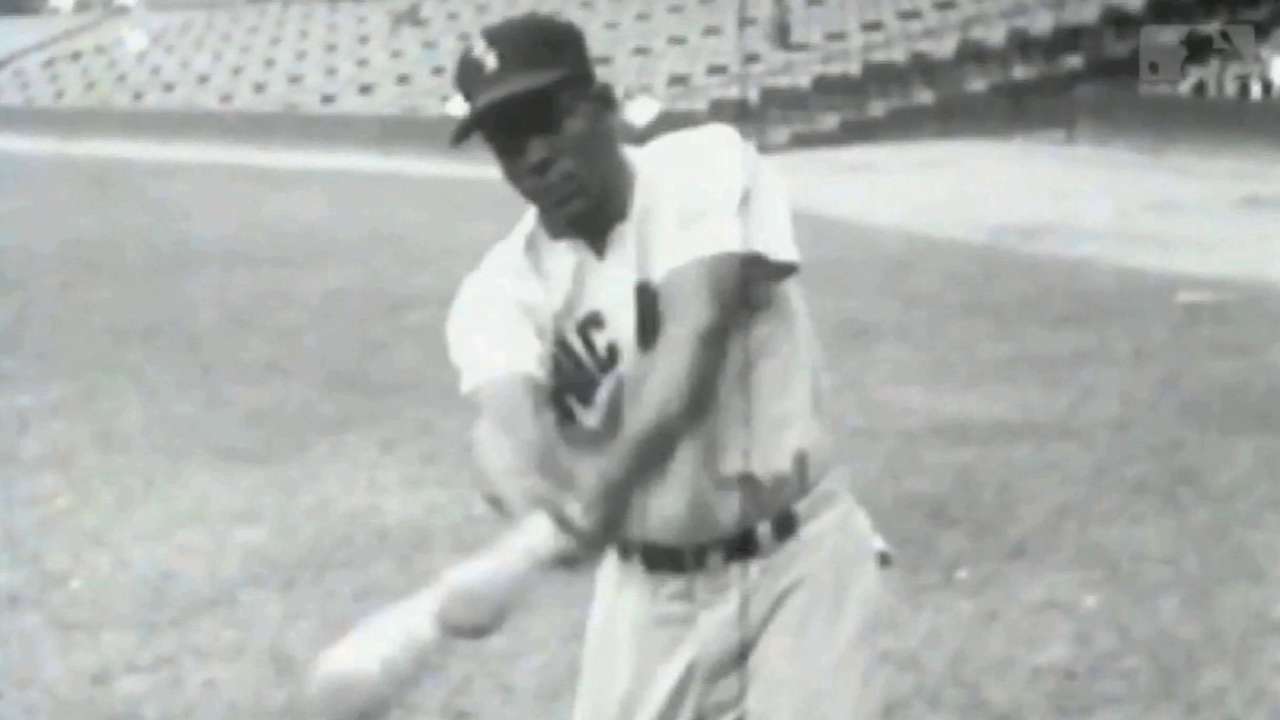 Minoso seemed frail that day in October, his age -- "90, 92 or 102'' said Reinsdorf, referring to the eternal mystery of his true date of birth -- finally catching up to him. He had taken a fall last summer, when he was climbing onto a boat at Belmont Harbor, and it took him a long time to get better.
He was a White Sox treasure, and a Chicago treasure. It's Cooperstown's loss that he never got to take his place in baseball's shrine. He would have made it better, as he did everything he touched.
What a good, sweet man. Terrific player too.
Phil Rogers is a columnist for MLB.com. This story was not subject to the approval of Major League Baseball or its clubs.