Red Sox impressed with Panda's leadership qualities
Sandoval can help mentor young players such as Bogaerts, Betts and Castillo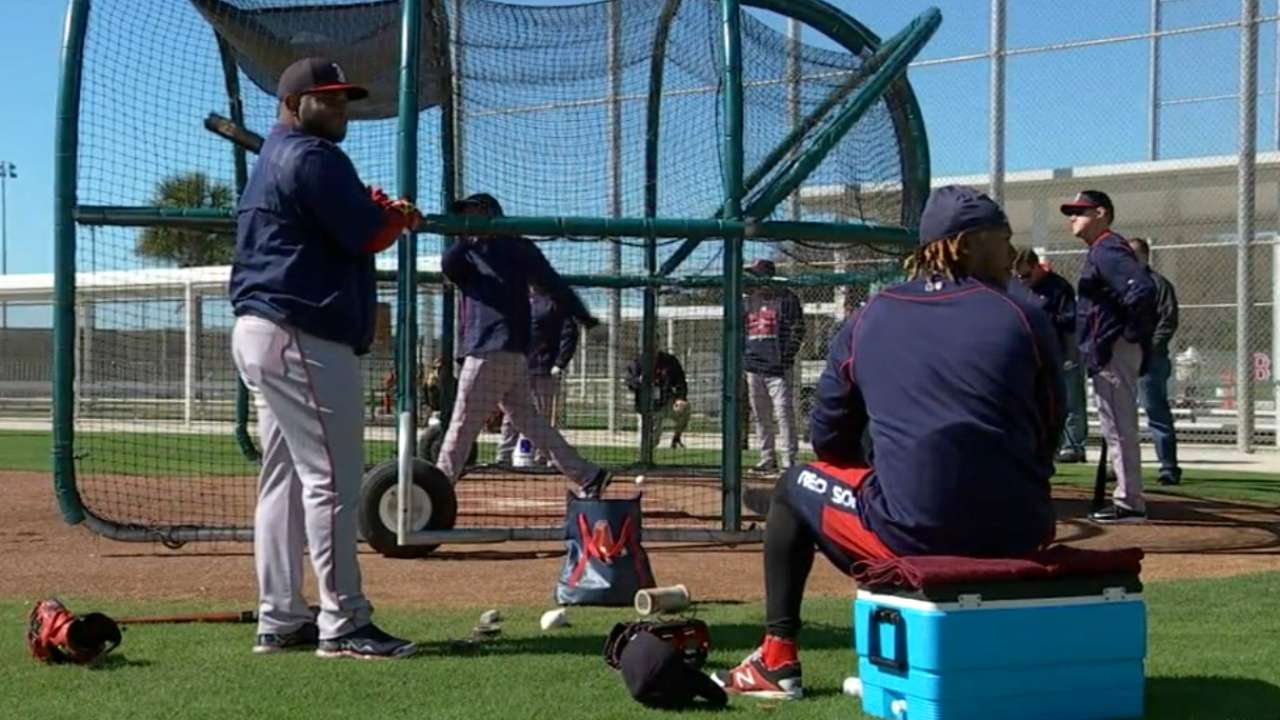 FORT MYERS, Fla. -- Though the Red Sox mainly signed Pablo Sandoval for his bat and glove, they are quickly learning that leadership is another thing he can provide.
"He takes pride in that," said Red Sox manager John Farrell. "It's been refreshing in a way that he asks ... is it OK for him to impart some of the things he's been taught to younger guys. You only get reports on an individual before they get to you, but once you interact with a guy, in Pablo's case daily, you recognize he cares about his teammates and the way the game is played in addition to being a very talented guy. So that has been above and beyond what we anticipated."
With the Red Sox counting on young players such as Xander Bogaerts, Mookie Betts and Rusney Castillo, Sandoval's mentorship could come in handy.
"If I can give advice to the youngest guys here on the team, there's going to be things that haven't happened before," Sandoval said. "I want to teach them the right way to respect the game on and off the field. Those are the things you learn if you want to be a good teammate."
Sandoval was part of a winning environment in San Francisco, which included three World Series championships in the last five seasons. He feels a similar chemistry with Boston, albeit one that manifests itself in different ways.
"We had each other's back. We supported each other. Those are the things I want to bring here," Sandoval said. "Things here are more loose -- we have more fun. That's a good thing.
"I'm on a new team. ... I worry about the chemistry we're going to build here. That's my new challenge. We're trying to do the best. I'm excited."
Ian Browne is a reporter for MLB.com. Read his blog, Brownie Points, and follow him on Twitter @IanMBrowne. This story was not subject to the approval of Major League Baseball or its clubs.