Betts feeling more comfortable after outfield transition
Potential Red Sox starter 'taking some strides' since switch last May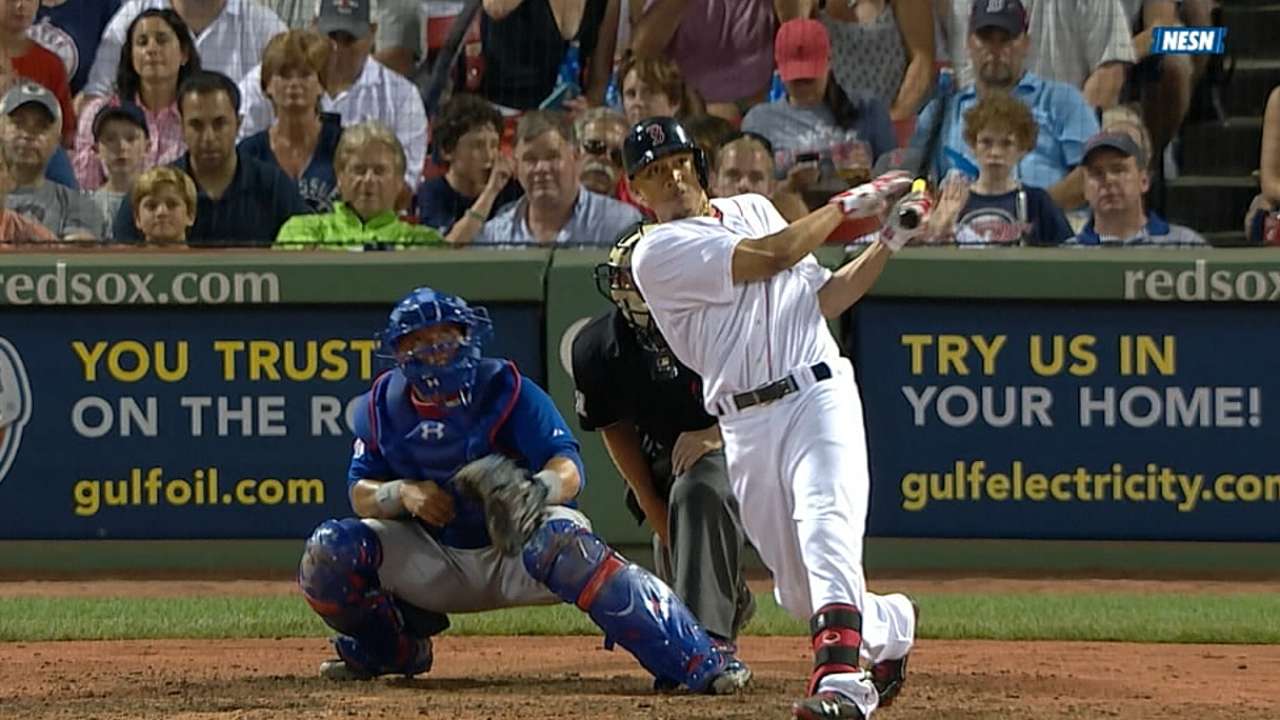 FORT MYERS, Fla. -- At the crack of the bat, Mookie Betts was off and running. He glided toward the baseball and met up with it just before the chain-link fence, snagging it in the gap in right-center. Teammates such as David Ortiz, Dustin Pedroia and Shane Victorino cheered with encouragement.
It was just a drill during batting practice on Sunday morning, but also a telling sign of how much more comfortable Betts is in the outfield these days than when he first transitioned out there in May 2014.
"I think I've improved better as far as routes, and getting to balls better," said Betts. "I'm learning how to put my head down and run after it. I think I'm taking some strides."
Betts will try to make enough strides to become the center fielder for the Red Sox on Opening Day, though he will face still competition during Spring Training from Rusney Castillo, the $72.5 million acquisition out of Cuba.
"Just be myself," said Betts. "I may not be a starter. I may. That's whatever they want to do, and what's best for the team. I know that I can't try to be anybody else but me."
The real test for how well Betts is reading the ball off the bat will start later this week, when Grapefruit League games start. In the meantime, he will remain competitive during daily drills.
"Batting practice is a little different, but that's the best I can do," said Betts. "I know I always take the [hitting] group in batting practice and just try to run down everything I can. That's been working for me pretty well," Betts said.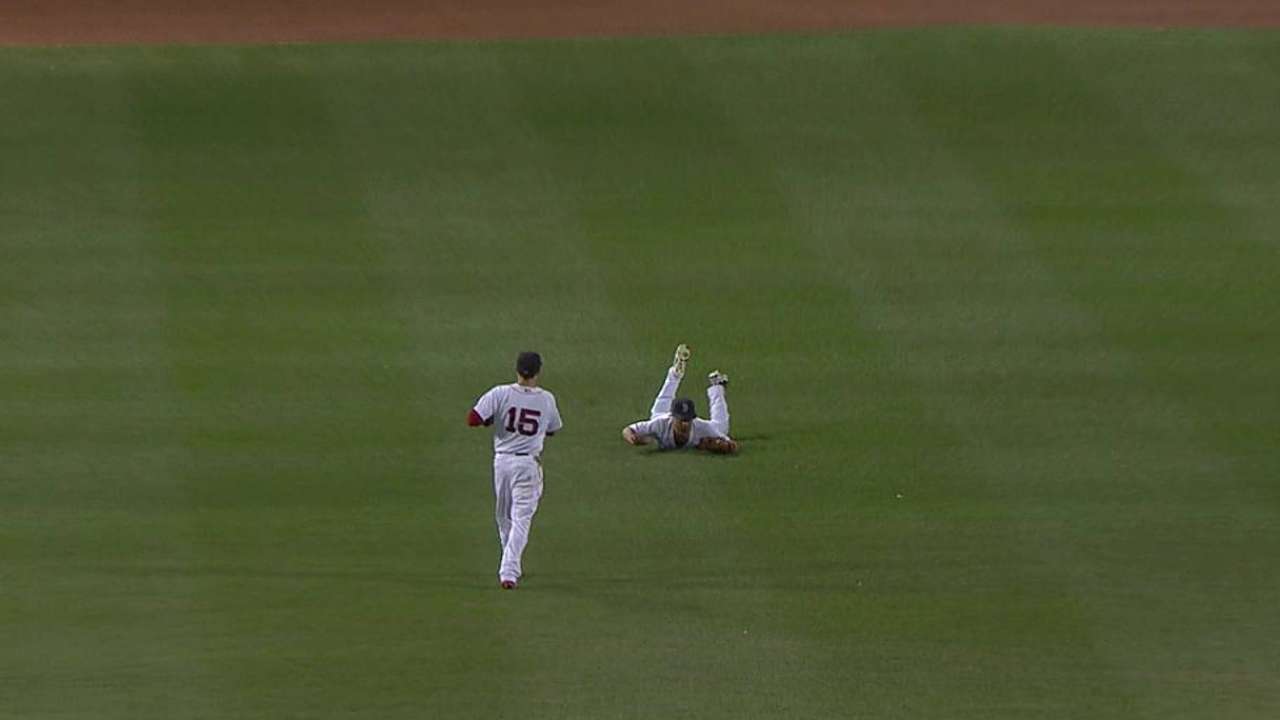 When Betts first made the transition to the outfield, he was at Double-A Portland. The general line of thinking was that the move from second base would be easy, given his athleticism.
For the most part, Betts made it look easy. But now, he can admit that it wasn't. Particularly when he was there on national television in late June, making his Major League debut at Yankee Stadium.
"I can't speak for everyone, but I know, myself, I didn't know it was going to be as hard as it was," said Betts. "I knew it would be a tough adjustment. Being at the big league level and everything, it gets kind of magnified. It was a bigger adjustment than I thought, but I feel like I'm taking strides."
Betts is comfortable leaning on veteran players like Victorino.
What does Victorino tell him?
"Just don't force anything, just kind of let it happen," said Betts. "Be natural out there and eventually everything will kind of take over."
Ian Browne is a reporter for MLB.com. Read his blog, Brownie Points, and follow him on Twitter @IanMBrowne. This story was not subject to the approval of Major League Baseball or its clubs.