Meyer returns to camp with heavy heart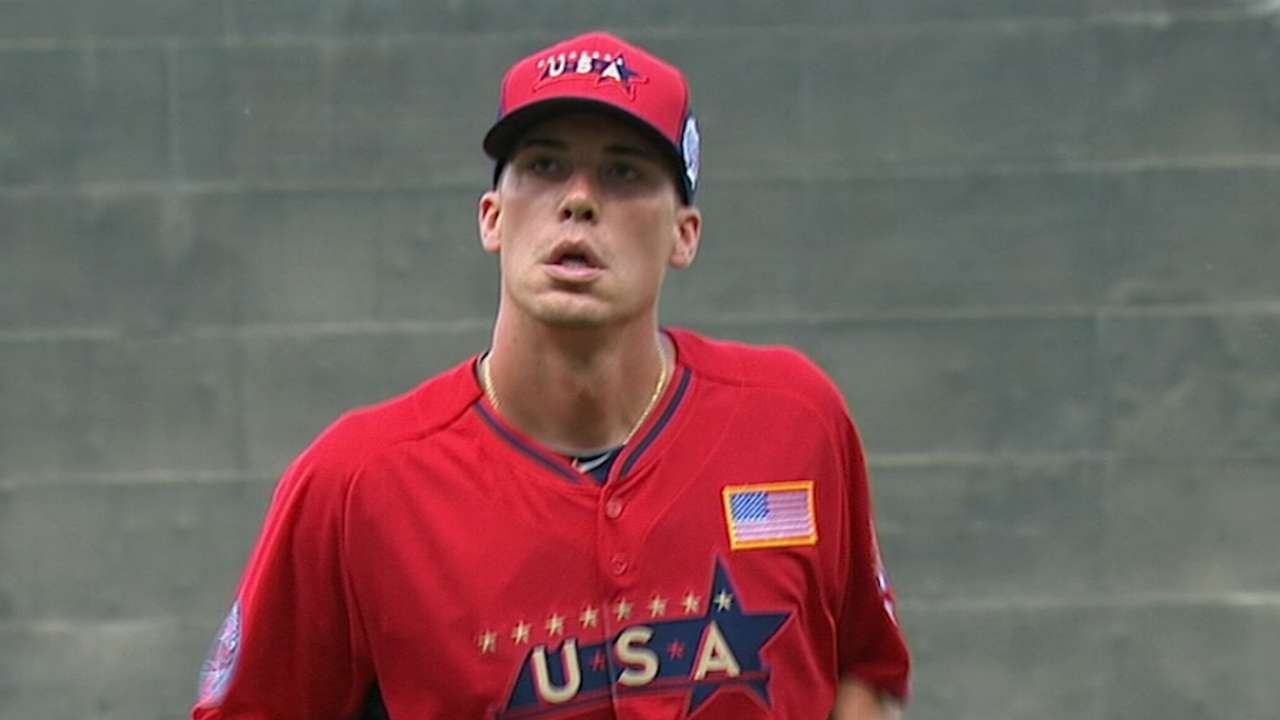 FORT MYERS, Fla. -- Alex Meyer returned to Spring Training camp Sunday with a heavy heart after spending a few days with family following the loss of his grandfather. Don Meyer, 77, passed away earlier in the week, and Alex went home to Greensburg, Ind., to attend his memorial service.
Meyer, 25, said he was extraordinarily grateful to have a solid support system with the Twins, and he also said that many of his coaches and teammates sent flowers as a token of respect. Now, Meyer is back in the fold and ready to pitch, but his family situation will never be far from his mind.
"Obviously, it's not fun. It's not fun at all," said Meyer of his mindset. "I wish I could've made it to the big leagues before this had happened. Obviously, I wish he could've been there. I don't know if he would've been able to be there if it did happen, but at least he'll be up there with me. "
Meyer, a former first-round Draft pick, made 27 starts for Triple-A Rochester last season and he could be on the verge of making his big league debut at some point this season. The right-hander, who is ranked No. 29 on MLB.com's Top 100 Prospects list, said that his grandfather was never athletic, but that he played a big role in his physical development.
"If it weren't for him, I wouldn't have a locker in this locker room. I'm certain of that," said Meyer. "He provided an opportunity for my dad to be able to take off work and take me to do what I needed to do to become a better baseball player. If it wasn't for some of the risks he took in opening up a car dealership in a small town that didn't have much, again, I wouldn't be standing here today."
Meyer, who was drafted out of high school and then again after a stellar career at the University of Kentucky, said that he'll always remember one of his last conversations with his grandfather. Right before he left for Spring Training, the two had a heart-to-heart about what to expect this season.
"I remember one of the last things when I was home, when I went to see him," he said. "I remember, he told me, 'Fire in the belly this year. Just be hungry, go out there and whatever happens is going to happen. All you can do is go out there and give it your all, just like anything in life,' which is true for any aspect, not just baseball. I'll remember that with me this year, go out there and know he's with me."
Spencer Fordin is a reporter for MLB.com This story was not subject to the approval of Major League Baseball or its clubs.