Record-breaking season sets high bar for Boxberger
After striking out 104 in 2014, Rays reliever has opportunity to close
PORT CHARLOTTE, Fla. -- Rays manager Kevin Cash smiled when asked what he would like to see from Brad Boxberger this season.
"Just whatever he was doing last year," Cash said. "... He's going to fit [into the bullpen] quite nicely."
Boxberger put himself into the bullpen conversation last spring, displaying a changeup that left opposing hitters scratching their heads. But even though he was in the conversation, the right-hander still wasn't exactly on the radar. He'd just arrived to the Rays' organization via a January 2014 trade with the Padres, and he wasn't a preordained selection for what appeared to be a deep bullpen.
Once the season got underway, Boxberger found himself wearing a Triple-A Durham uniform. But it wasn't long before the Major League culling process that preys on weak links began to operate within the Rays' bullpen.
After making three appearances for Tampa Bay in April, Boxberger joined the club for good in May, thereby beginning an incredible run that saw him carve up American League hitters. He set a club record for relievers with 104 strikeouts -- ranking fourth in the Majors -- en route to a 5-2 record with two saves and a 2.37 ERA in 63 appearances.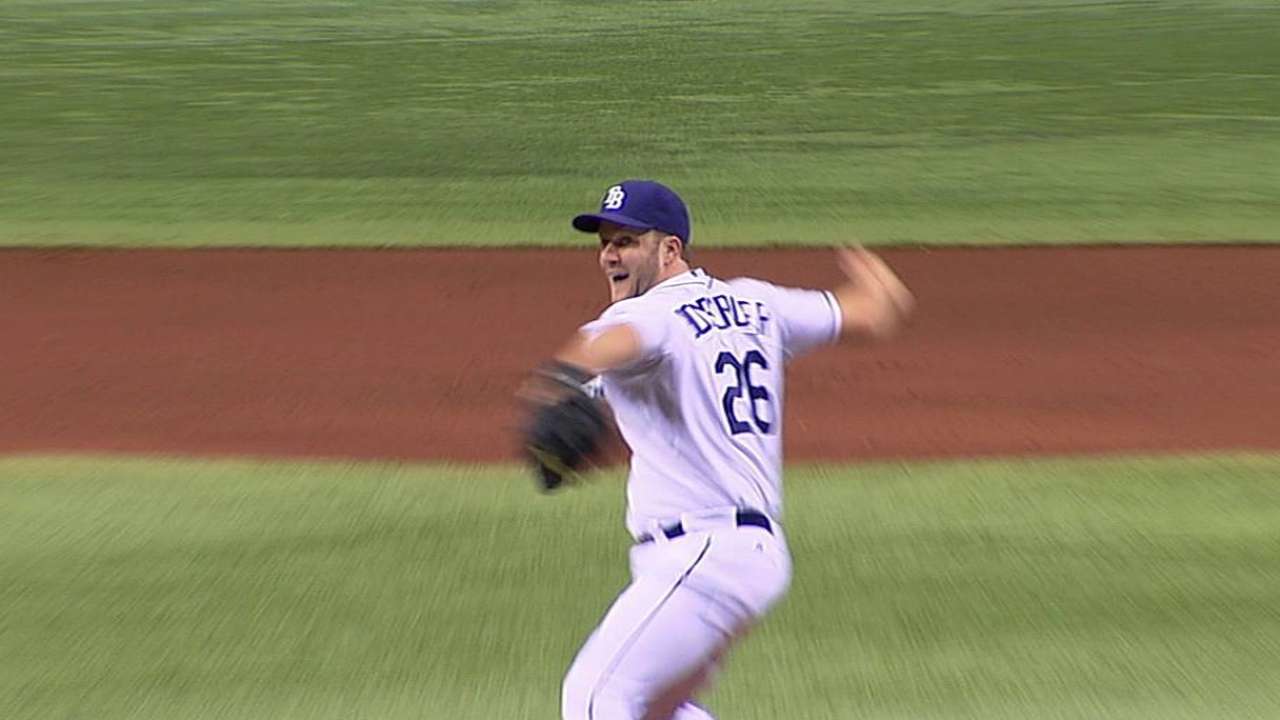 A lot of zeros went into that final mark. Bumps included the time Boxberger tried to "triple down" by throwing three consecutive changeups to Mike Trout. The Angels star deposited the third one into the left-field stands to give the Angels a walk-off win.
And Boxberger seemed to run out of gas at the end of the season when he allowed four earned runs in his final four appearances, including three home runs. In hindsight, that parting shot from 2014 likely had more to do with his 69 appearances (Durham plus Tampa Bay) than hitters figuring him out.
"That's the most innings and most appearances I've had [as a reliever]," Boxberger said. "As far as the workload, and especially the workload in the Major Leagues, it's definitely the most. Everything felt good, so the season might have just [dragged] on a little bit. I was probably just a little bit tired."
Boxberger doesn't anticipate similar problems this season, which would be a critical factor for the Rays' chances if they are contending in September.
"Coming into this year, I took a little rest," Boxberger said. "I did a little bit extra preparation for the workload I had last year."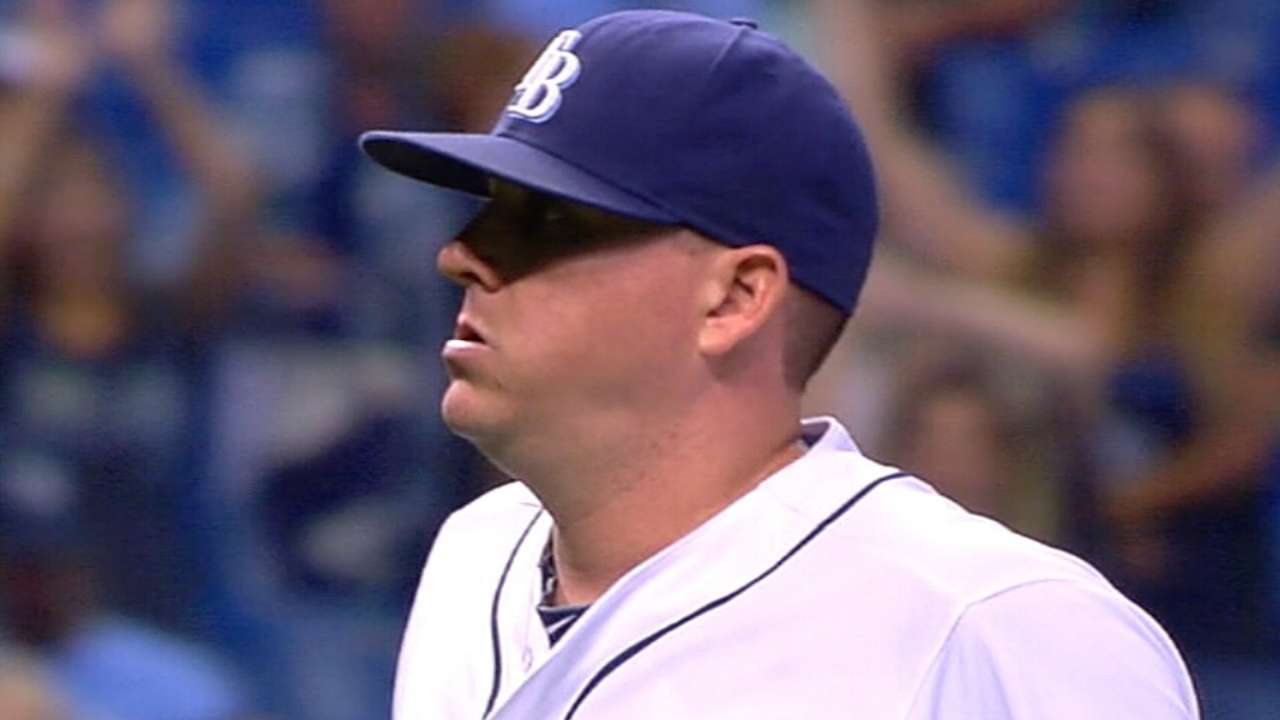 Given the makeup of this year's bullpen, Boxberger could find himself in more closing situations, since last year's closer Jake McGee will begin the season on the disabled list following elbow surgery.
The low-key native of California would welcome the opportunity to close if presented.
"I'm definitely ready if it works out that way," Boxberger said. "We have some other guys that have the experience, so it will just depend on what they want to do. And if the opportunity arises, I'll be ready."
Bill Chastain is a reporter for MLB.com. This story was not subject to the approval of Major League Baseball or its clubs.