Rays expect Rivera to add pop behind plate
Catcher can be an effective weapon at position lacking in production last season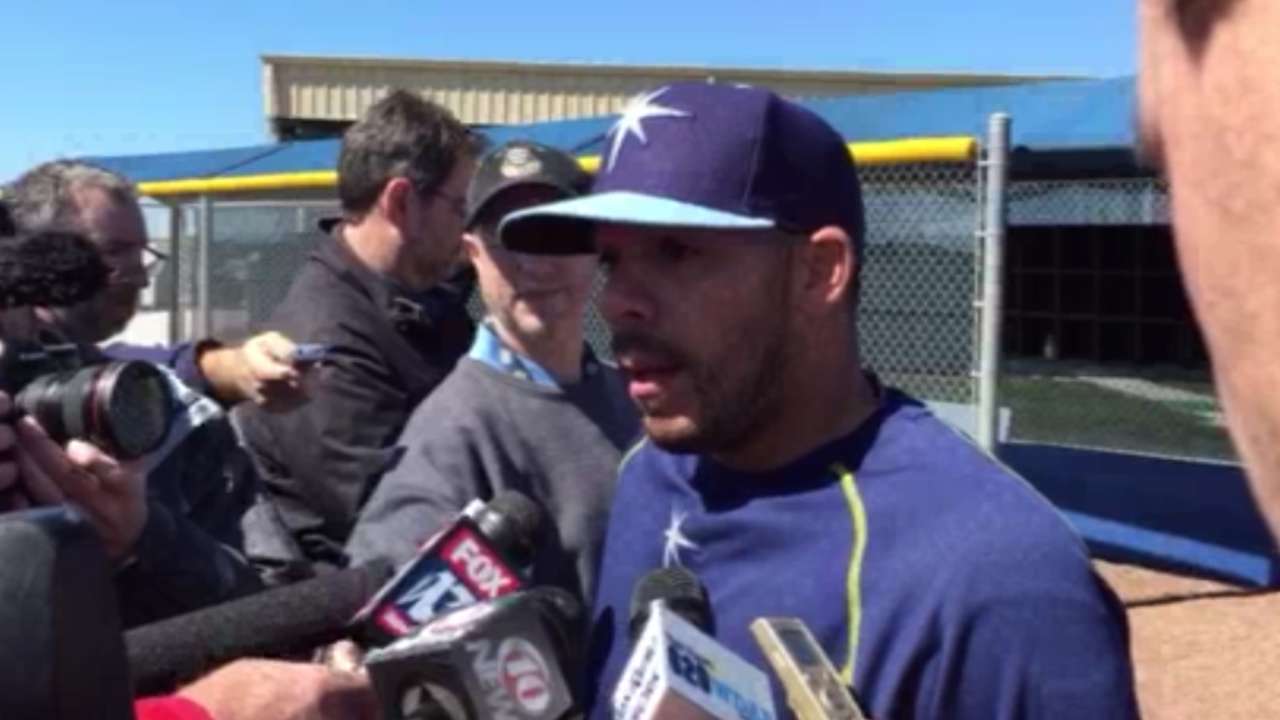 PORT CHARLOTTE, Fla. -- Playing time is the goal for any Major Leaguer. Nobody reaches The Show without feeling like they belong. Getting in the lineup validates that feeling.
Rene Rivera understands. He's spent a professional career that began in 2001 working toward getting his chance. The veteran catcher's time finally came last season.
Of the 224 games in which Rivera has appeared in parts of six Major League seasons, 103 were accrued during 2014 with the Padres.
"Last year was the first time I've played a lot," Rivera said. "All the dedication and hard work started to pay off. I just keep doing my job, preparing myself to play this game. It's been fun."
Rivera, 31, responded by hitting .252 with 11 home runs and 44 RBIs, production that looks Ruthian to Rays fans, who watched the catching tandem of Jose Molina and Ryan Hanigan combine for 89 hits -- a .198 combined average -- with five home runs and 44 RBIs in 2014. Thus, Rivera's arrival via the trade that sent Wil Myers to the Padres looks like one of the team's best offseason moves.
"We kind of feel like we're very fortunate to get Rene at the right time," Rays manager Kevin Cash said. "I don't know how much more developing he has to do. He's already very good defensively. And you look at the offense, seemed like he broke out a little bit and was a little more consistent."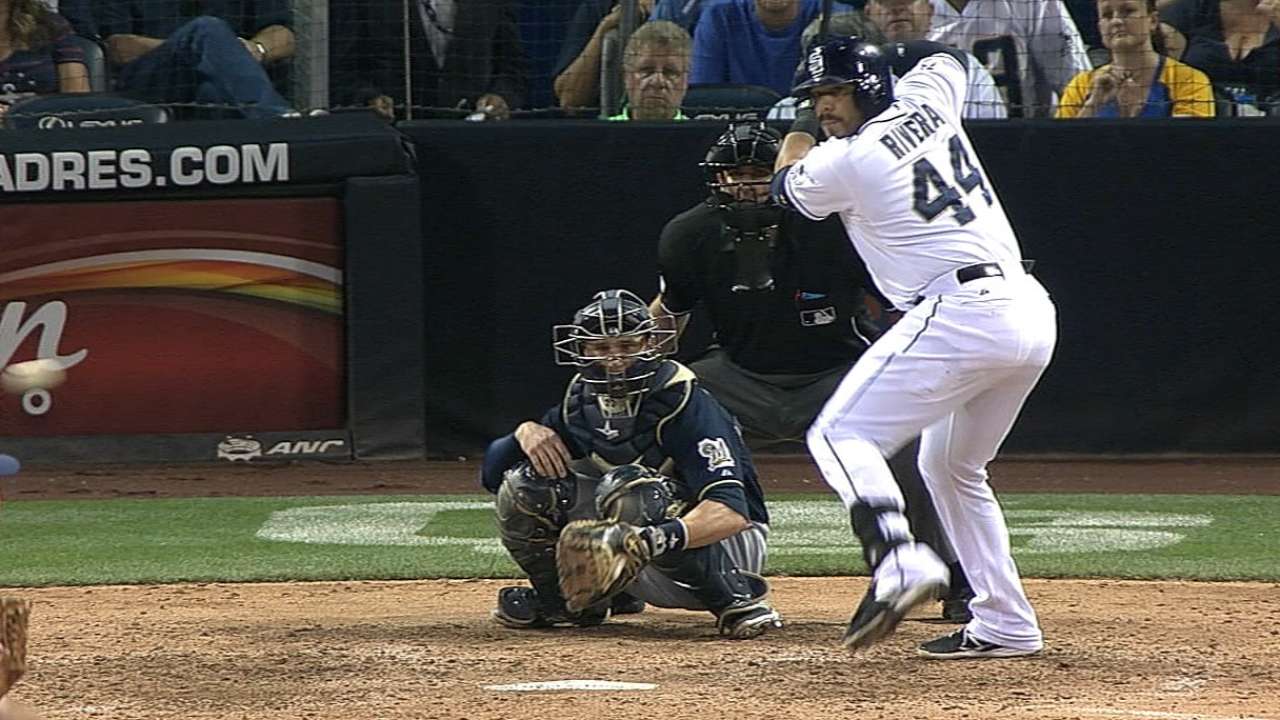 Prior to last season, Rivera's best show of power came in 2012, when he hit 10 home runs in 95 games for Triple-A Rochester. Now the lights have come on for the 31-year-old backstop.
"I just found myself as a hitter," Rivera said.
Though the Rays and their fans are excited about the promise of getting offense from the catcher position, Rivera knows where the bread is buttered.
"I will do my best every day on offense," Rivera said. "But my first thing is to take care of the pitching staff. Call a good game. Throw people out. And then second is hitting. I will dedicate myself to my pitching staff, and next my hitting."
As for playing time, Rivera said, "I'd love to catch every game."
"I've worked hard enough to be ready for 162 games," Rivera said. "Whatever they decide, I cannot control that. I can't control what my body feels like."
Cash is all for Rivera being behind the plate as much as possible.
"If he's back there that much, he's playing well," Cash said. "... So we're going to want him back there as much as possible. But it's also something new to him that we, along with him through communication, need to know his body.
"I don't know if he's ever gone into a spring, where, 'You're the guy.' It's always been a battle, a competition for him. This is a little different setting, so we'll take his feedback quite a bit."
Bill Chastain is a reporter for MLB.com. This story was not subject to the approval of Major League Baseball or its clubs.