White Sox legend Minoso passes away
Club's first black ballplayer was 9-time All-Star, 3-time Gold Glover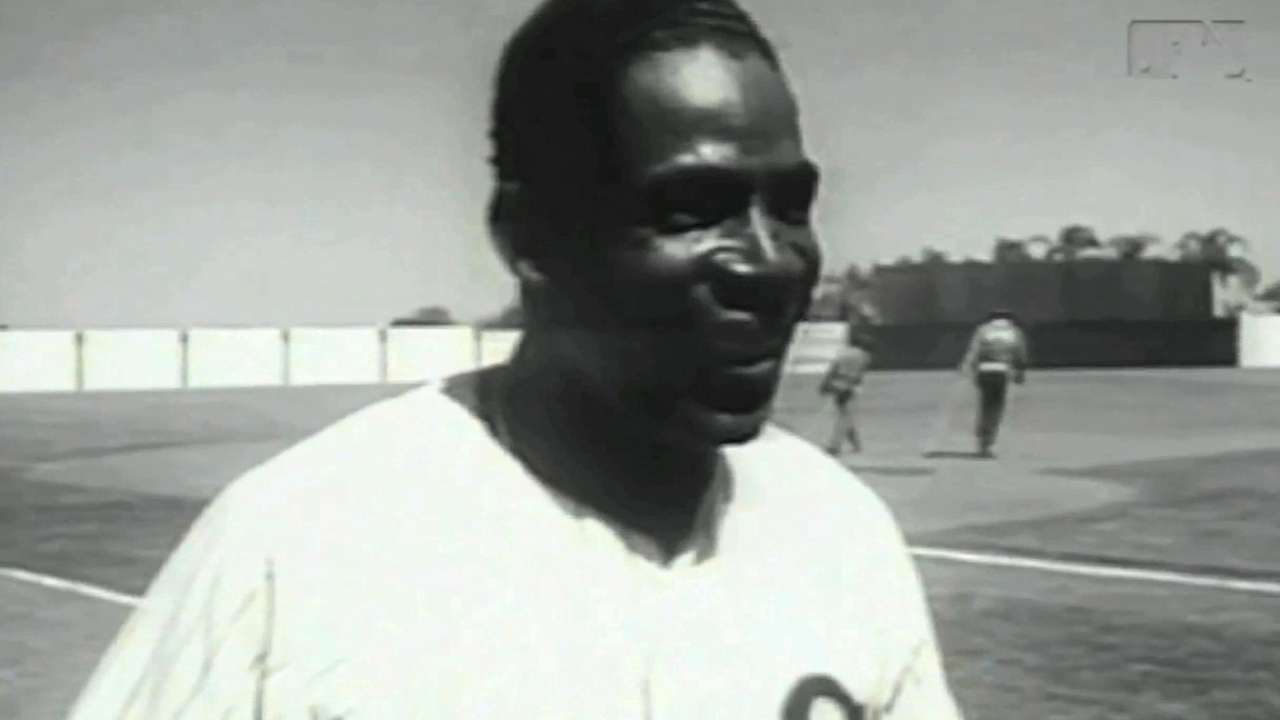 Native Cubans could move to the big leagues without dealing much in politics, secrecy and defection six decades ago. Cuban baseball talent was highly regarded and increasingly desirable. Not coincidentally, Minnie Minoso was at the forefront of the international game then. His baseball skills caught the eye. His distinctive name caught the ear. And his warm and engaging personality made him an uncommonly popular figure anywhere he played -- no, anywhere he went -- and helped forge a legacy that, to this day, prompts baseball folks to smile.
Minoso died Sunday at age 90 -- 34 years after his final at-bat in the big leagues, the one that made him the second player in Major League history to appear in games in five decades. Had Bill Veeck, baseball's ultimate showman, lived into the summer of 1990, Minoso probably would have played in six, and perhaps ended his 14-year slump at three at-bats.
"Our organization and our city have suffered a heart-breaking loss today," said Jerry Reinsdorf, chairman of the White Sox. "We have lost our dear friend and a great man. Many tears are falling."
Smiles are evident even today, the day of Minoso's passing. Anyone who feels a tug of sadness brought on by his death is likely to feel the need to chuckle and grin as well, for the man once identified as the Cuban Comet was a delightful sort who radiated joy and regularly uplifted those around him.
"I am saddened by the news of Minnie's passing," said Ken Williams, White Sox executive vice president. "But when I think of him, laughter and joy come to mind. He was just that way. I only wish he would have lived long enough to see his plaque go up in Cooperstown. He will be missed."
Minoso, who was known as Mr. White Sox, was a 500-watt incandescent bulb in almost any setting, a carrier of cheerfulness. His presence prompted stares usually reserved for more accomplished players. People followed him with their eyes as if he were a solo entertainer on stage. He was a likable Deion Sanders, dressed to the nines -- he wore No. 9 except during his first two seasons -- in broad-brimmed hats and colorful shirts. He was adorned with gold -- on his wrists and his neck and in his teeth. He liked to flash cash and loved his green Cadillac. Minoso became famous for being fabulous. The public adored him.
"You couldn't miss him," the late Bob Lemon said years ago about Minoso, who briefly was his Indians teammate in the early 1950s. "He caught your eye. I'm not sure what it was. He could make you smile just by the way he walked up to the plate. But he was serious when he stepped in. He could hit." And field and throw and run and take a pitch in the ribs if that's what the situation called for.
Lemon's sense of Minoso was shared by many -- teammates and opponents.
"He was one joyful baseball player," former Yankees shortstop Tony Kubek said in 2013. "Always smiling. Minnie played the game for the fun of it. He seemed carefree. He never feared tough situations. He had to go through a lot to get to the big leagues -- a lot in this country -- so tough situations in games never bothered him. Nothing seemed to bother him, ever. He was always happy."
The big league game has had two other Minnies, neither of whom gained more than a modicum of renown. Another Cuban-born Minnie Minoso -- no relation -- never reached the show. Which ought not suggest that Saturnino Orestes Armas (Arrieta) Minoso, born in Havana in 1922 or earlier, was anything less than one of a kind.
"Our entire family appreciates the kind expressions of concern, sympathy and compassion from so many of our friends and fans of the White Sox during this most difficult time," the Minoso family said in a statement. "Minnie lived a full life of joy and happiness, surrounded always by friends and family. It is during moments like these that love matters most. Minnie enjoyed nothing more than to be at the ballpark cheering on his White Sox. For Minnie, every day was a reason to smile, and he would want us all to remember him that way, smiling at a ballgame. As he so often said, 'God Bless you, my friends.'
"Thank you for respecting our family and our privacy during this trying time."
Minoso's birthday was listed on baseball-reference.com as Nov. 29, 1925, but some believed he was between 89 and 92 years old. Age doesn't matter: Minoso looked like he was in his 60s, and he had a passion for life and for the game of baseball that was akin to a player who recently retired.
Kubek recalled Minoso attending the wake for former Yankees and White Sox first baseman Moose Skowron in 2012. "Some of us went out for something to eat afterward," Kubek said. "Someone asked Minnie how old he was." His answer was a question: 'Uh, I don't know ... a hundred-something?'"
Minoso was widely regarded as the first Cuban-born black player to reach the big leagues (records of distinction based on birthplace and/or skin color weren't kept). When the White Sox acquired him from the Indians early in 1951, four years after the debut of Jackie Robinson, they identified him as their first black player.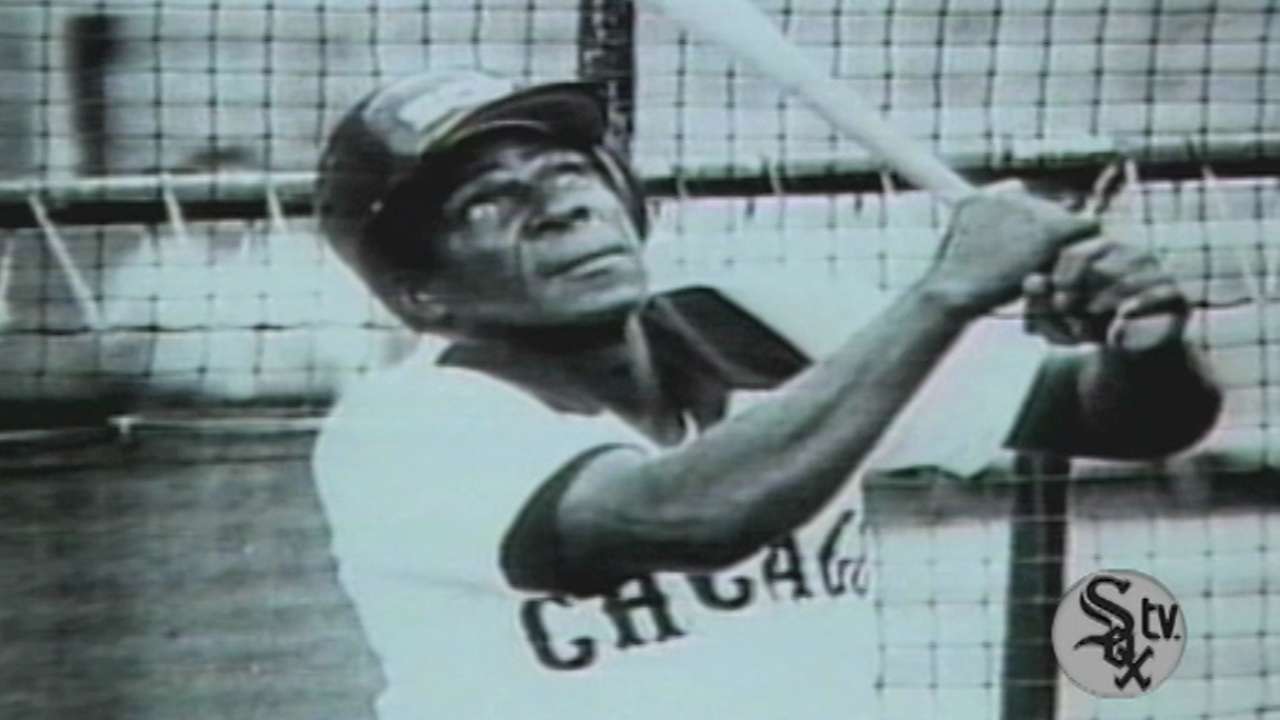 He had appeared in nine games with the Indians in early 1949, then played and prospered with the San Diego Padres of the Pacific Coast League through the end of the '50 season. After eight more games with the Indians in '51, he was involved in a three-club exchange on April 30 that moved him to the White Sox, with whom he blossomed and became so popular that the club saluted him with a "day" late in his fine rookie season.
Minoso had added a dimension to the Sox offense. Years before the 1959 "Go-Go" White Sox interrupted the Yankees' pennant-winning streak, fans chanted "go ... go ... go ... go ..." whenever he reached base.
Minoso was a right-handed batter who hit mostly to the opposite field, but his bat was quick and powerful enough to reach the left-field stands. Indeed, in his first at-bat with his new team, the first of the 135 home runs he hit for the White Sox was a shot to left field estimated to have exceeded 400 feet. His total ranks 12th among the team's all-time leaders.
He played six positions during that season, led the Major Leagues in triples, was hit by a pitch more than any other player in the game and led the American League in steals. He scored 112 runs, drove in 76 and batted .326. Oddly, he placed second to Gil McDougald of the Yankees in the balloting for the AL Rookie of the Year Award but was fourth in the AL MVP Award vote, well ahead of McDougald, Ted Williams and AL home run leader Gus Zernial, who Chicago had sent to the Philadelphia A's in the trade for Minoso, and who had driven in 53 more runs and hit 23 more home runs than Minoso.
Also peculiar was that Minoso placed fourth in the AL MVP Award balloting on three other occasions, in 1953, '54 and '60. He placed eighth in '57 and received MVP support in '56, '58 and '59.
His value was based at least partially on his basestealing, disruption of pitchers and versatility on offense and defense. Minoso led the AL in stolen bases in each of his first three full seasons (1951-53), totaling 78 steals in a period preceding the emergence of Luis Aparicio and the recognized renaissance of basestealing. He scored an average of 99 runs in a 10-season sequence that preceded the 162-game schedule.
He was more adept than most of his contemporaries -- all but Mickey Mantle and Vada Pinson -- in the short and the long game. "A bunt and bomb," as managers like to say. Though he batted right-handed, Minoso often bunted, and he hit 179 home runs in a 11-year period beginning in 1951. He led the AL in triples three times in that span, hitting 18 in '54, the fourth of the seven seasons in the first of his three tours with the White Sox.
And if he couldn't hit or walk his way on base -- he averaged 70 bases on balls per year in those 11 prime seasons -- he would take his base after taking one on the shoulder, in the back or in the ribs. Minoso embraced life as a bull's-eye. He crowded the plate more than any hitter of his time except Frank Robinson and never yielded to pitchers. Instead, he learned to turn away from pitches that would strike him to reduce the impact.
His monogram could have been HBP; he led the Majors or the AL in being hit 10 times in 11 years and took a bruise and a base 192 times in his career, the ninth-highest total all-time.
His versatility was more obvious in the field. Minoso started 1,461 games in left field, 93 in right, 88 at third base, 80 in center and two at first in his career. He also made two appearances at shortstop.
Little of the above reflects how effective he was overall with a bat. Minoso was a .300 hitter in the American League; only his 19-for-97 performance with the Cardinals in 1962 put his career average lower than .300. His career slugging average was .459, higher than those of Enos Slaughter, Ryan Sandberg, Paul Molitor, Cal Ripken, Wade Boggs and Gary Carter. He led the AL in total bases, with 304, in '54, when his home run total was 19.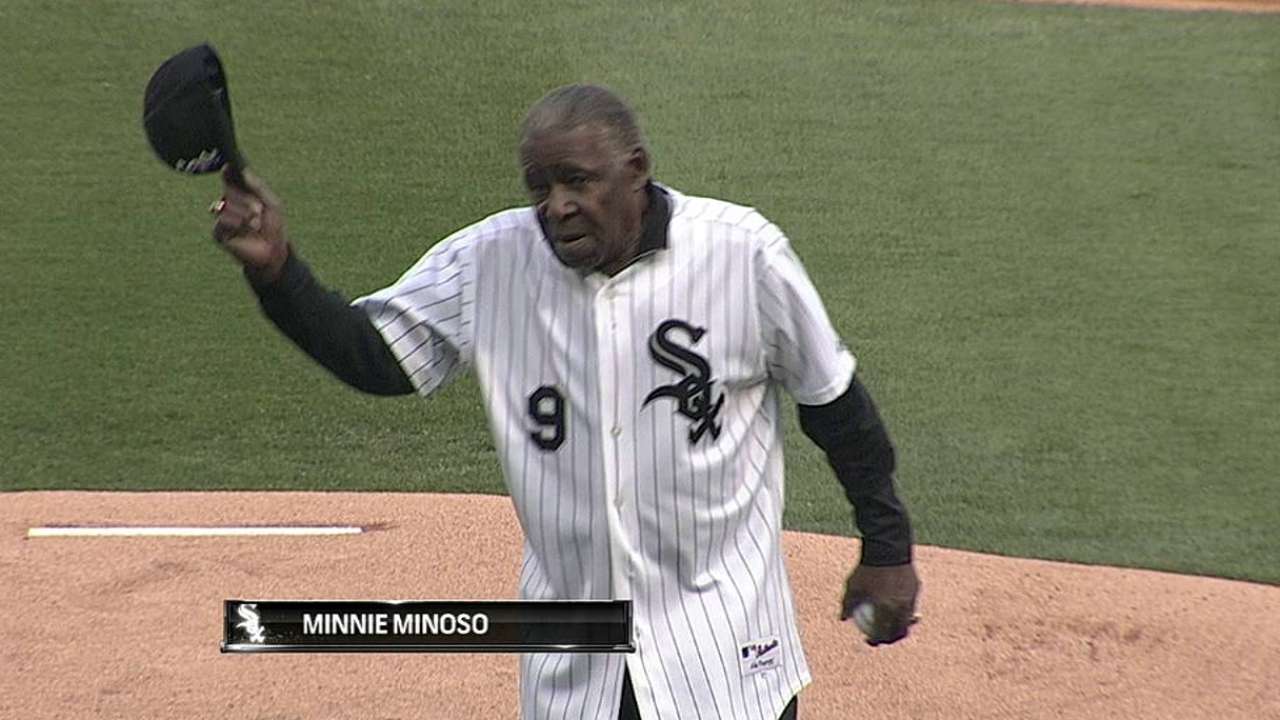 Minoso's career on-base average of .389 was marginally higher than that of Tony Gwynn and significantly higher than those of Willie Mays, Henry Aaron, Mike Schmidt, Harmon Killebrew, Al Kaline, Duke Snider, Carl Yastrzemski, Larry Doby, Roberto Alomar, Barry Larkin, Tim Raines, Pete Rose, Mike Piazza, Derek Jeter, Alex Rodriguez and Bernie Williams.
Signed by the Indians as an amateur, Minoso had two tours with them and three with the White Sox, for whom he played in 1,373 games, and one season each with the Senators and Cardinals. Although his games rank 11th and his plate appearances 10th in White Sox history, he ranks fifth in RBIs, sixth in runs and sacrifice flies, tied for sixth in triples and walks, seventh in doubles and ninth in hits. And first in bruises, of course.
Numbers reflect neither the warmth nor the liveliness Minoso brought to the park. He was an odd bird at times, once hurdling the short outfield fence at Yankee Stadium to catch a fly ball, and more than once showering while dressed in his uniform to break a slump. Fun anecdotes involving him developed regularly, the best being the instance when he sought to purchase lemonade after a game in particularly hot and sticky conditions. His money and broken English bought him a bottle of milk of magnesia instead, as well as some related problems.
He laughed when he told that story, and his pride showed when he recalled an episode from a White Sox game against the Tigers in May 1953. As Jim Rivera stole home, Minoso stole second. The pitch from Bill Wight eluded catcher Joe Ginsberg, and Minoso continued to third. When Ginsberg retrieved the ball, he began rubbing it. Minoso never slowed and as Wight, Ginsberg, ball in hand, and first baseman Walt Dropo converged on the plate, Minoso slid and avoided the catcher's tag.
"A different [kind of] triple," he said, with teeth shimmering.
Another episode -- perhaps apocryphal -- occurred when the White Sox played the Yankees in the mid-'50s. Casey Stengel, hoping to gain an advantage, had infielder Willie Miranda curse Minoso in Spanish as the latter batted. While calling out in harsh tones, Miranda invited Minoso to dinner, and Minoso's animated, in-Spanish response was a harshly yelled acceptance delivered before he produced a game-winning hit.
Even if the tale was part fiction, Minoso enjoyed sharing it.
* * * * *
Minnie came by his first name because his older half-brother Francisco was well known, and to distinguish between the two, others identified the older as Francisco and the younger as simply Minoso. Players routinely add a Y or a Y-sounding suffix to another's name.
Minoso became Minnie through a similar process when he reached the United States. Minnie was easier than Santurino or Orestes.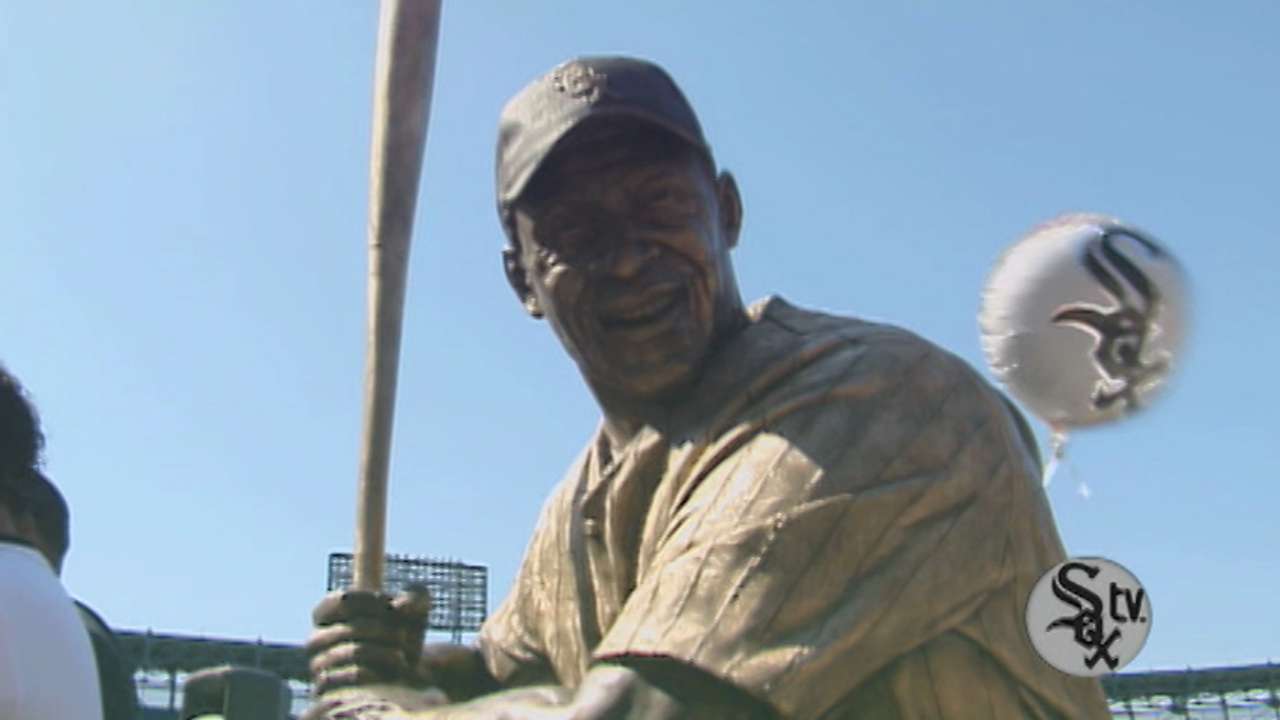 Little about his name and personality would have mattered much had Minoso been less of a player. But he was a consistent offensive force and a pretty good defender who was highly regarded by his teammates and respected by opponents.
His production from 1953-60, extrapolated over 162-game seasons, yields averages of 20 home runs, 103 RBIs, 32 doubles, eight triples, 186 hits, 18 steals and 76 walks. His hitting line over that period was .308/.397/.480. Two of his three Gold Glove Awards were earned in those years, when he was primarily an outfielder.
Veeck, the two-time owner of the White Sox who had owned the Indians when Minoso broke in with them in 1949, brought Minoso back to the field twice, in 1976 and '80. Though they were publicity stunts, Minoso did get a hit in one of his eight at-bats in '76, making him, at age 50, the fourth-oldest player to get a base hit in the Major Leagues. He went 0-for-2 in 1980.
Minoso was born in El Perico, Cuba, a town near Havana. He had two half-brothers and two sisters. His parents worked in sugarcane fields, as he also did before he began playing baseball. As Minnie developed, he modeled his style and joyful demeanor after those of Martin Dihigo, a Cuban-born international star who has been inducted into the Baseball Halls of Fame in the United States, Cuba, Mexico, Venezuela and the Dominican Republic. Like Minoso, Dihigo played multiple positions and pitched.
Minoso was primarily a catcher in his amateur days, but he became an effective pitcher after his mother witnessed him being struck by a batter's follow-through and demanded that he change positions. The needs of a semipro team later prompted his move to third base.
By the end of the 1945-46 Winter League season in Cuba, Minoso had made his mark with the Marianao club in Havana, earning $200 a month. He earned $300 a month playing for the New York Cubans in the Negro National League in '46. The Dodgers' promotion of Robinson in '47 convinced Minoso not to jump to the higher-paying Mexican League.
He was a third baseman for the Cubans and a teammate of Luis Tiant Sr., father of the longtime big league pitcher, as well as future New York Giants catcher Ray Noble. The Cubans won the league championship with Minoso playing third, batting leadoff and batting .294. There he was "discovered" by none other than Abe Saperstein, the owner of the Harlem Globetrotters, who was working as a baseball scout representing Veeck and the Indians. Minoso then began his ascent to the big leagues.
The ascent took him to the threshold of the Hall of Fame, but he has fallen short in his past two tries, via the Hall's Golden Era Committee, finishing in a tie with Gil Hodges behind Ron Santo and Jim Kaat in 2012, and receiving only half of the 16 votes in '14.
Marty Noble is a reporter for MLB.com. This story was not subject to the approval of Major League Baseball or its clubs.