Statcast wins prestigious Alpha Award for innovation
Player tracking system due for significant expansion this season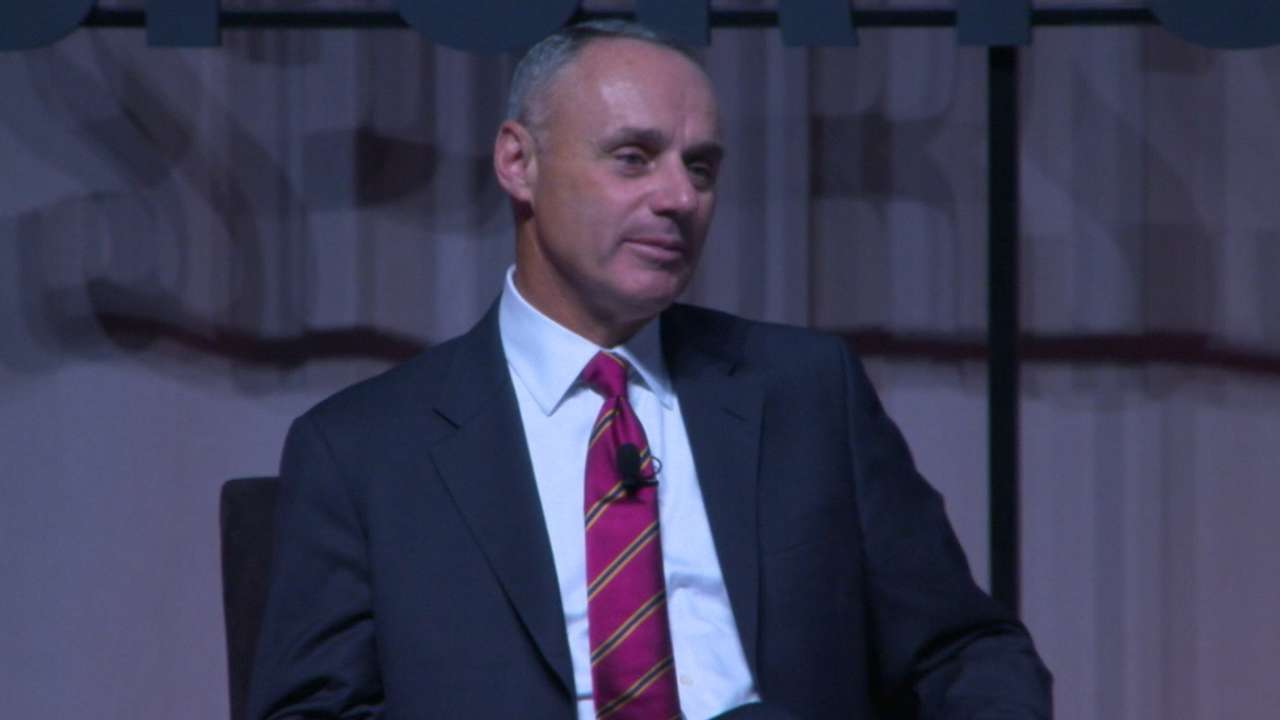 BOSTON -- As its full rollout at all 30 Major League parks approaches, MLB.com's Statcast player tracking system won a prestigious award Saturday.
Statcast won an Alpha Award for Best Analytics Innovation/Technology at the annual Sloan Sports Analytics Conference. The Alpha Awards are presented at the end of the conference in a variety of categories, including Best Analytics Organization (San Antonio Spurs) and Lifetime Achievement (R.C. Buford, Spurs general manager).
Statcast data, captured at the Major League ballparks and processed at MLB Advanced Media, includes information such as acceleration and velocity of runners and defensive players and release time and velocity of throws. The data are presented in concert with video clips of the plays in question.
The system, which appeared in a limited rollout form in 2014, was available at a few ballparks and increased in profile during the postseason. In 2015, it is due for a significant expansion.
The tracking technology is scheduled to be available in all 30 Major League stadiums by Opening Day, according to Commissioner Rob Manfred. Data will appear on MLB.com, MLB.com At Bat and television broadcasts.
Matthew Leach is a reporter for MLB.com. This story was not subject to the approval of Major League Baseball or its clubs.