Hellickson's pitching session cut short by cramp
D-backs righty to be reevaluated on Sunday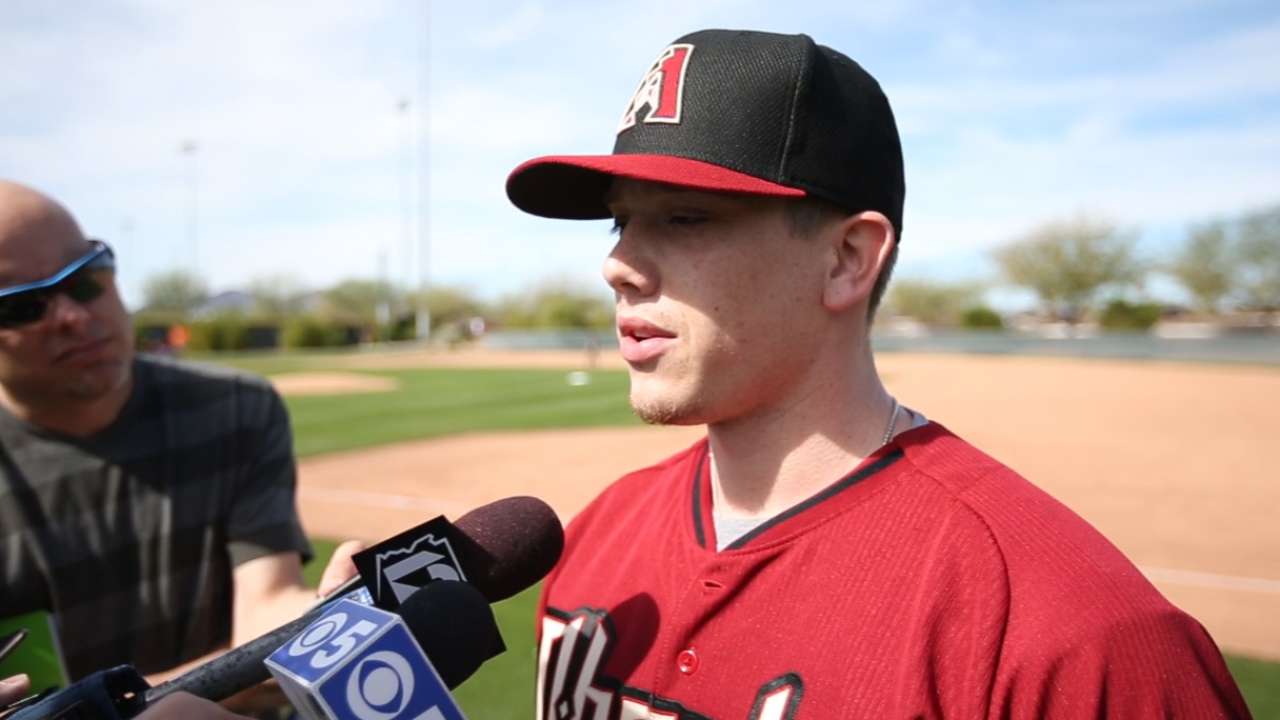 SCOTTSDALE, Ariz. -- Right-handed pitcher Jeremy Hellickson experienced a cramp near his right rib cage area and shut down his pitching session a few pitches short.
He does not expect to miss any time.
"I feel fine. It's more of a cramp than anything. It was a precautionary thing to shut it down," Hellickson said. "It doesn't even hurt right now. We did a bunch of tests and nothing bothered it. We'll just treat it a little bit and I'll be fine tomorrow."
Hellickson said he felt it while warming up.
"Tomorrow will be a big day to see how he feels when he comes in," D-backs manager Chip Hale said. "The trainers feel like he's going to stay on time."
Jesse Sanchez is a reporter for MLB.com. This story was not subject to the approval of Major League Baseball or its clubs.