Bergman finds extra motivation as Rox add rotation depth
Weiss impressed by veteran's return from broken hand last season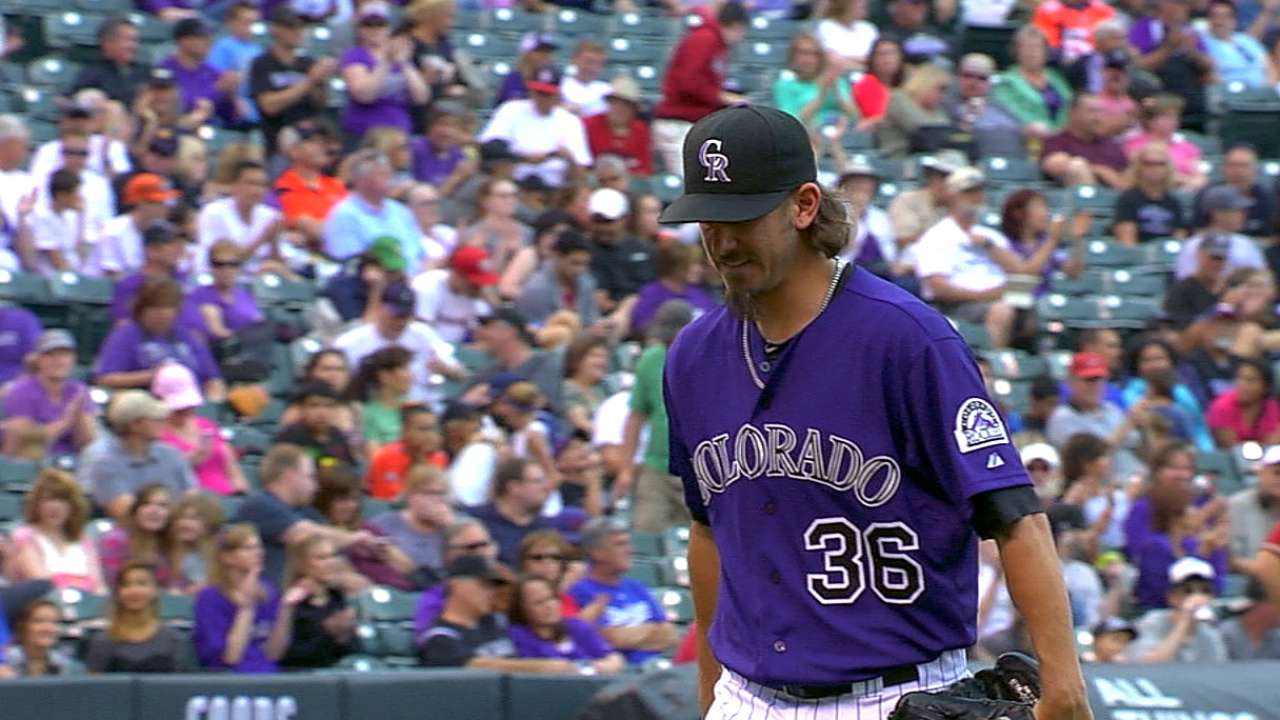 SCOTTSDALE, Ariz. -- Rockies right-hander Christian Bergman chose to improve his pitches this winter, not sharpen a chip on his shoulder.
Bergman overcame the obscurity of being a 24th-round pick out of University of California, Irvine in 2010 by excelling at every level and breaking into the Majors last season. Bergman went 3-5 with a 5.93 ERA in 10 starts in a debut season interrupted for two months by a broken left hand.
Bergman, 26, watched the Rockies add multiple rotation options over the winter, but chose not to feel slighted.
"It motivates me in a sense, but when I achieve the goals that I want to achieve, that could go away," he said. "Then you have to find new motivation. I like to motivate myself with more internal things than what other people say, because that changes -- day to day, even."
Bergman made seven appearances, including three starts, this offseason for the Arizona Fall League champion Salt River Rafters, and went 2-0 with a 4.34 ERA in 18 2/3 innings with a 1.13 WHIP (walks and hits per inning pitched). More important than the stats, he worked against quality competition -- the game's best prospects -- on areas of improvement.
"I worked on particularly my cutter and curveball, some basic stuff -- particularly getting back on top of the ball, getting everything going downhill," Bergman said.
Bergman couldn't allow himself to be upset after the Rockies added right-hander Kyle Kendrick, who had spent eight seasons with the Phillies, on a one-year contract to bolster the rotation. Kendrick's addition means injuries to projected starters are Bergman's best chance to make the club out of camp. But he sees a chance to learn.
"He was a guy I actually watched last year on video before my starts -- very similar stuff, and I want to learn from him," Bergman said. "Even if that means I'm bumped down a spot, in the long run it'll be beneficial."
Bergman suffered the broken hand in his third start, when a line drive from the Brewers' Aramis Ramirez hit him in the glove hand. Manager Walt Weiss said the way Bergman came back late in the season kept him on the Rockies' radar.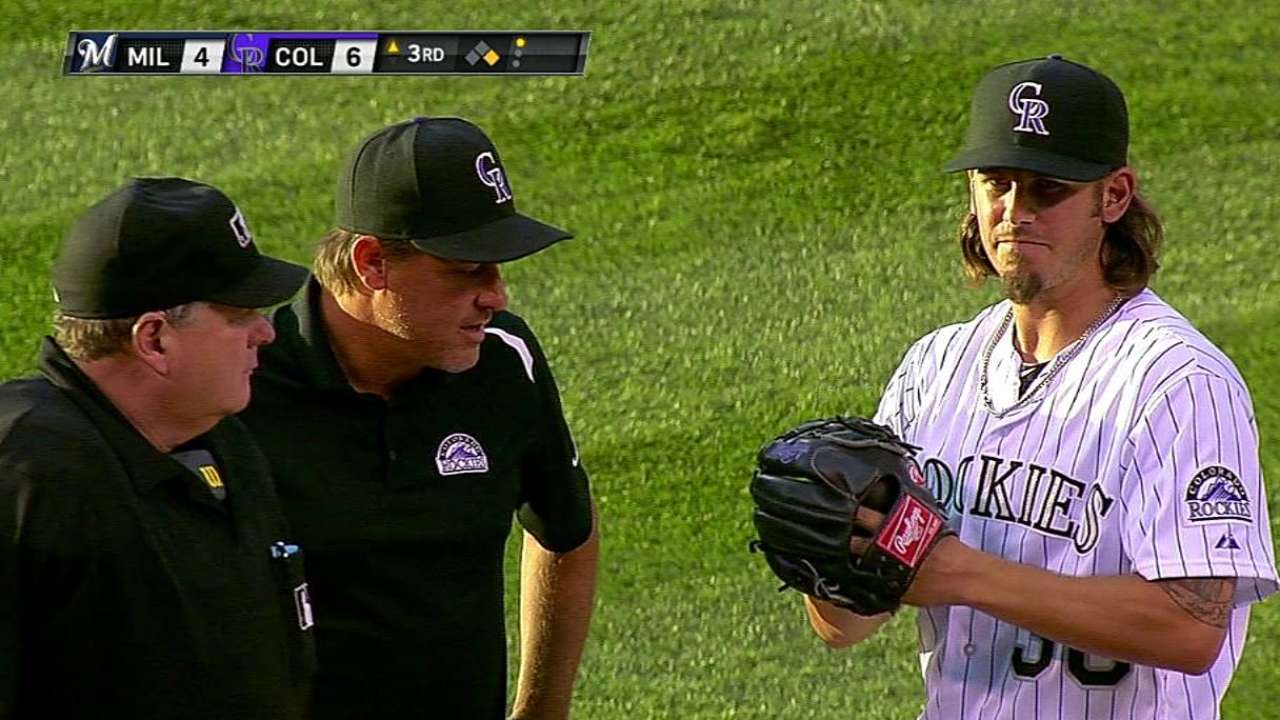 "It's tough to do for a veteran -- you miss a big chunk of time, and now you're thrown back in and everybody else is in midseason form while you've reverted back to Spring Training," Weiss said. "He had to deal with that last year. We love the makeup, the feel for pitching, the intelligence and the ability to execute a game plan."
Thomas Harding is a reporter for MLB.com. Read his blog, Hardball in the Rockies, follow him on Twitter @harding_at_mlb, and like his Facebook page, Thomas Harding and Friends at www.Rockies.com. This story was not subject to the approval of Major League Baseball or its clubs.