Johan looks to complete comeback in Toronto
Two-time Cy Young Award winner will compete for fifth spot in rotation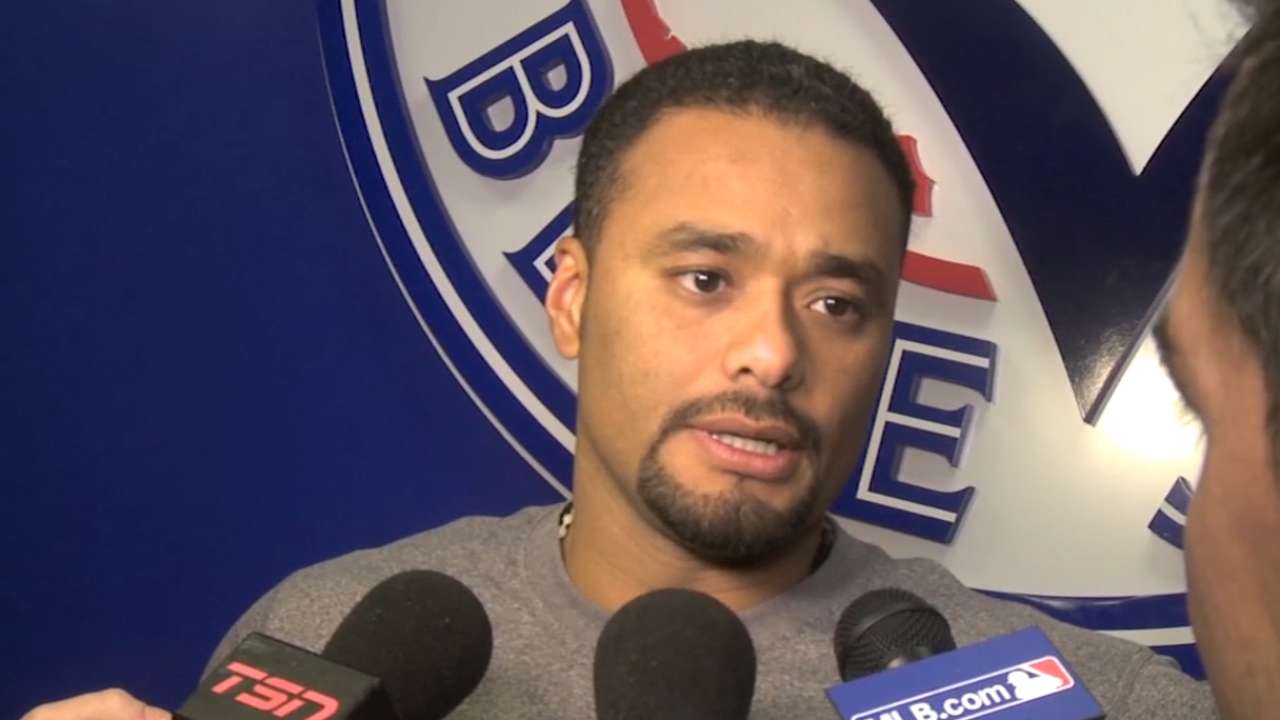 DUNEDIN, Fla. -- Despite everything two-time Cy Young Award winner Johan Santana has been through over the years, he hasn't given up the dream of returning to Major League Baseball.
Santana has been forced to deal with a seemingly endless list of injuries and surgeries dating all the way back to 2010. There have been issues with his left shoulder, ankle, Achilles' and he hasn't even pitched in the big leagues since 2012. But there has never been any questioning his desire.
The 35-year-old knows all too well that there are plenty of people out there who don't think he will make it back, but that's not what matters to him. The goal all along has been to resume his playing career and that's something Santana hopes to accomplish in a Blue Jays uniform.
"As long as my arm is still attached I'm going to give it a chance," Santana said on Saturday morning after undergoing a physical and reporting to camp. "I know there are going to be a lot of good and bad things out there, but the reality is I have to do it myself.
"I'm still doing it, I love what I do and if I'm able to, it will be great. But if it doesn't happen, at least I tried my best to come back. That's what I've done through all the years and I'm looking forward to it."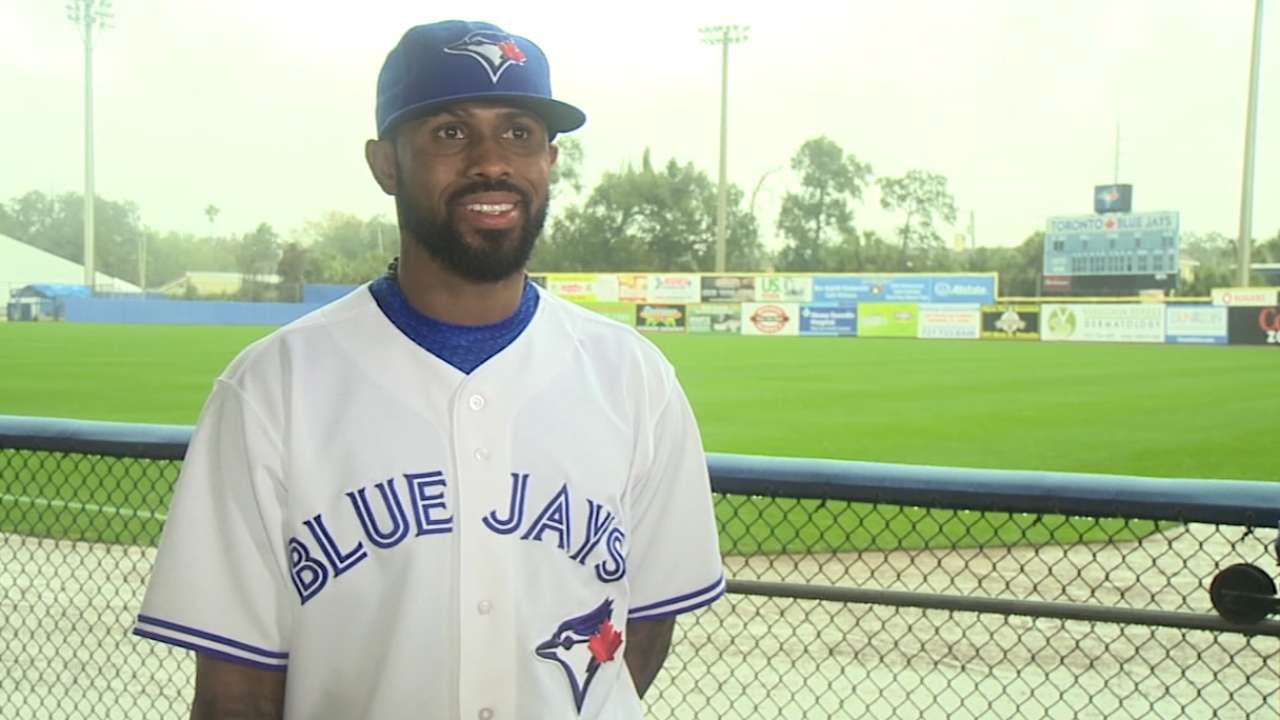 Santana signed a Minor League deal with the Blue Jays on Thursday. The four-time All-Star will earn $2.5 million if he makes the big league roster. But the deal also includes a series of bonuses based on number of starts and time spent on the active roster.
The contract also includes an opt-out date of April 28, but that's the last thing on his mind right now. Santana recently began a throwing program and is expected to take a very cautious approach to his rehab from a stiff shoulder. It seems highly unlikely that he will be ready for Opening Day and there's an emphasis on taking things slow to avoid possible setbacks.
It has been a long road to recovery and the journey is not going to end any time soon. But Santana never had any doubt that he would be giving it at least one more shot.
"I'm always positive about everything that I do and the way I think," Santana said. "I never give up. Last year I was close and everything was good and unfortunately [the torn Achilles'] happened, it had nothing to do with my arm.
"So I had to bounce back, I went to Venezuela and tried to play in winter ball. I worked out there, I was able to pitch one game, I felt good, but [it was] a lot of things, they were in the middle of playoffs, I was [just] beginning [to] pitch. Now I'm here, trying to regroup, trying to put everything together and that's what I'm going to do. Hopefully I'll be able to come back and help."
Gregor Chisholm is a reporter for MLB.com. Read his blog, North of the Border, and follow him on Twitter @gregorMLB. This story was not subject to the approval of Major League Baseball or its clubs.