MadBum, Posey square off during workout
Catcher declares himself winner over batterymate after three hits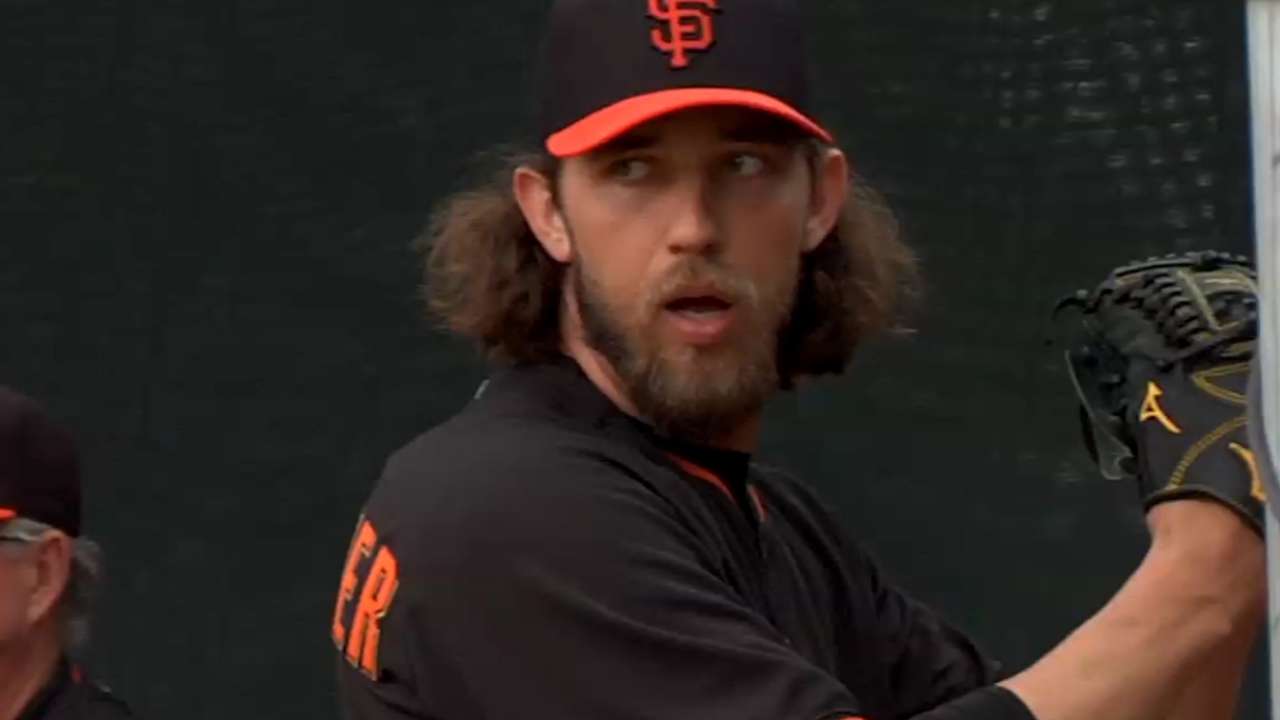 SCOTTSDALE, Ariz. -- For a few entertaining minutes during the Giants' Saturday morning workout, Buster Posey and Madison Bumgarner became adversaries, which wasn't the only switch from their usual roles. The gentlemanly Posey metamorphosed into a brash, Muhammad Ali sound-alike, while Bumgarner was powerless to stop it.
Posey was scheduled to catch Bumgarner's stint during live batting practice, but instead arranged to grab his bat and face his batterymate instead. The confrontation was one-sided, as Posey rapped three pitches that would have been hits. After concluding his round by driving a curveball to the left-center-field fence, Posey declined to step in the cage again.
"I want you to keep your confidence up," Posey yelled to Bumgarner. Later, Posey said somewhat more modestly, "It's not going to get much better, so I figured I'd end on a high note."
Bumgarner and Posey, San Francisco's No. 1 selections in the 2007 and 2008 First-Year Player Drafts, respectively, never had faced each other before. They relished the experience.
"It was fun," Posey said.
"I don't know if there's such a thing as playful competitiveness, but if there is, that's what it was -- for me, anyway," Bumgarner said.
Bumgarner, last year's National League Championship Series and World Series Most Valuable Player, teasingly implied that he eased up on Posey, the 2012 NL MVP.
"I mean, he's my catcher," Bumgarner said. "I like throwing to him. I want him to feel good, so I'm going to try to give him something to hit before I start getting him out. At least that's what I'm saying, anyway. That's my side of the story and I'm sticking to it."
They agreed that Posey entered the batter's box with an edge, due to teaming with Bumgarner so frequently.
"I think he knew what I was going to do, and I knew that he knew, but I couldn't help it," Bumgarner said. "We had to go at each other. That's why he's the 'Face of MLB,' I guess."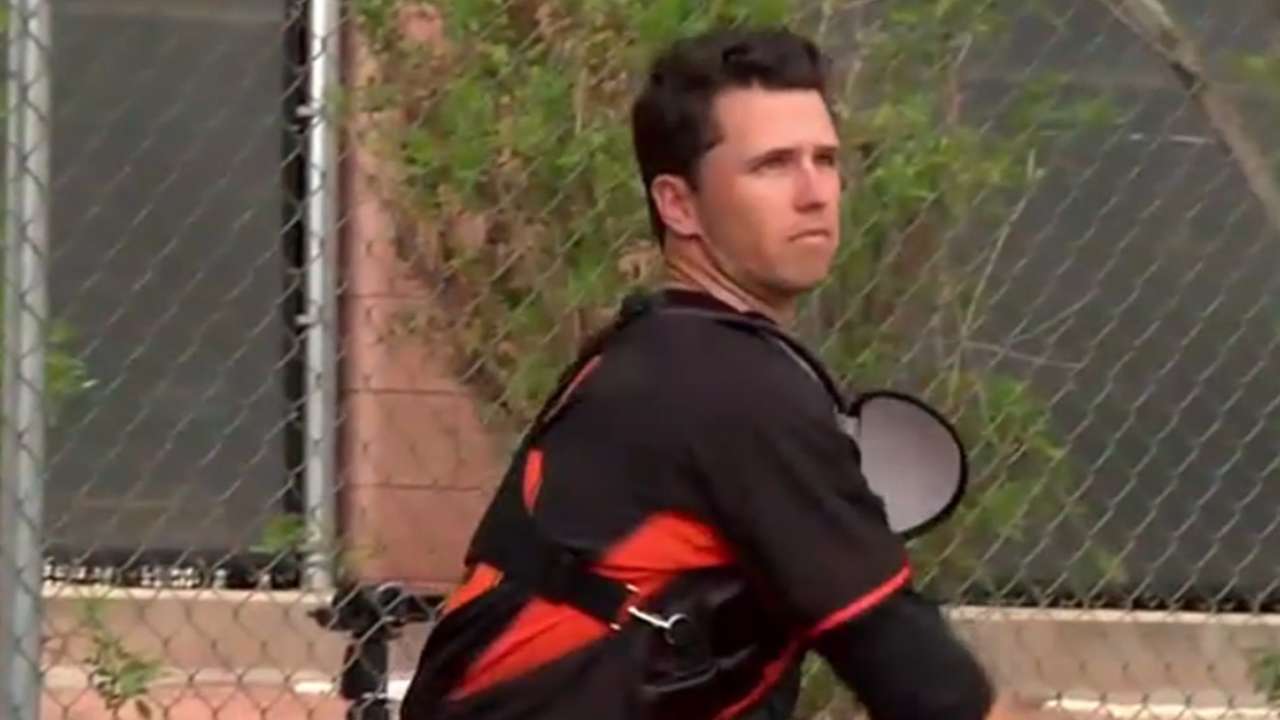 Said Posey, "As much as I've caught him, I have a good idea of what he's throwing out there. That works to my advantage."
In Bumgarner's view, that still didn't explain how Posey could connect so solidly with his curveball at this juncture of training camp, when most hitters are striving for consistency.
"That's what kind of made me scratch my head," Bumgarner said. "I was like, 'Man, you're looking pretty dang sharp for the second or third day in.'"
Chris Haft is a reporter for MLB.com. Read his blog, Haft-Baked Ideas, and follow him on Twitter at @sfgiantsbeat. This story was not subject to the approval of Major League Baseball or its clubs.