Ryan in the hunt for spot in Tigers' bullpen
Left-hander got experience pitching in relief with Detroit last season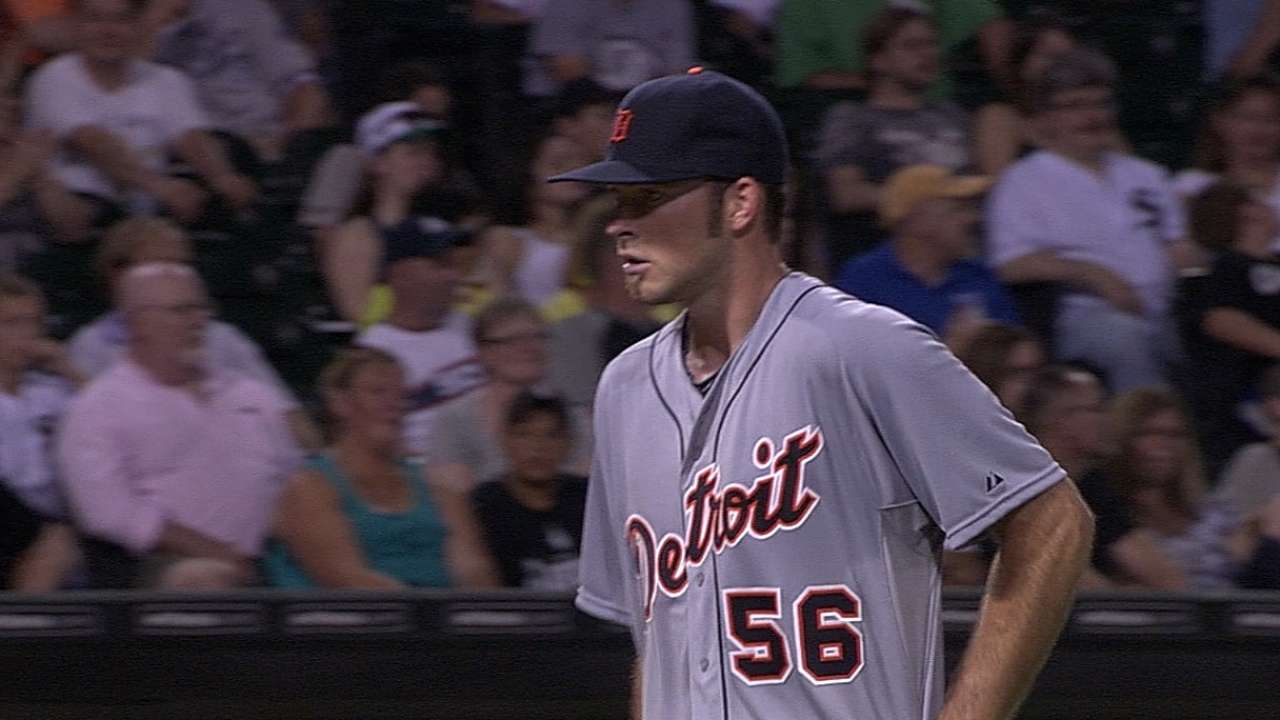 LAKELAND, Fla. -- Kyle Ryan did not get a chance to hunt alligators in his native Polk County this offseason. The native of nearby Auburndale, Fla., did not get one of the limited alligator hunting permits the state approved. He has been hunting wild boar instead, going on a hunt as recently this week after a workout.
If the young left-hander can close out his spring by nabbing a spot on the Tigers' Opening Day roster, he'll be happy with his catch. There, too, he has had to make an adjustment.
"We're going to use him, at least at the start of Spring Training, out of the 'pen," manager Brad Ausmus said earlier this week.
That's cool with Ryan, whose path to the big leagues just got easier.
"Now that I've done it, and I've done it at the highest level, it seems to be about the same," said Ryan, who pitched exclusively as a starter in the Minor Leagues. "You just have to locate your pitches different. You have to choose when to throw your pitches different, which a lot of that comes with your catcher."
It's a tricky transition for a lot of pitchers, even though Drew Smyly made it look easy for the Tigers a couple years ago. The fact that Ryan was unruffled by the transition says a lot about why he pitched so well in the role last September.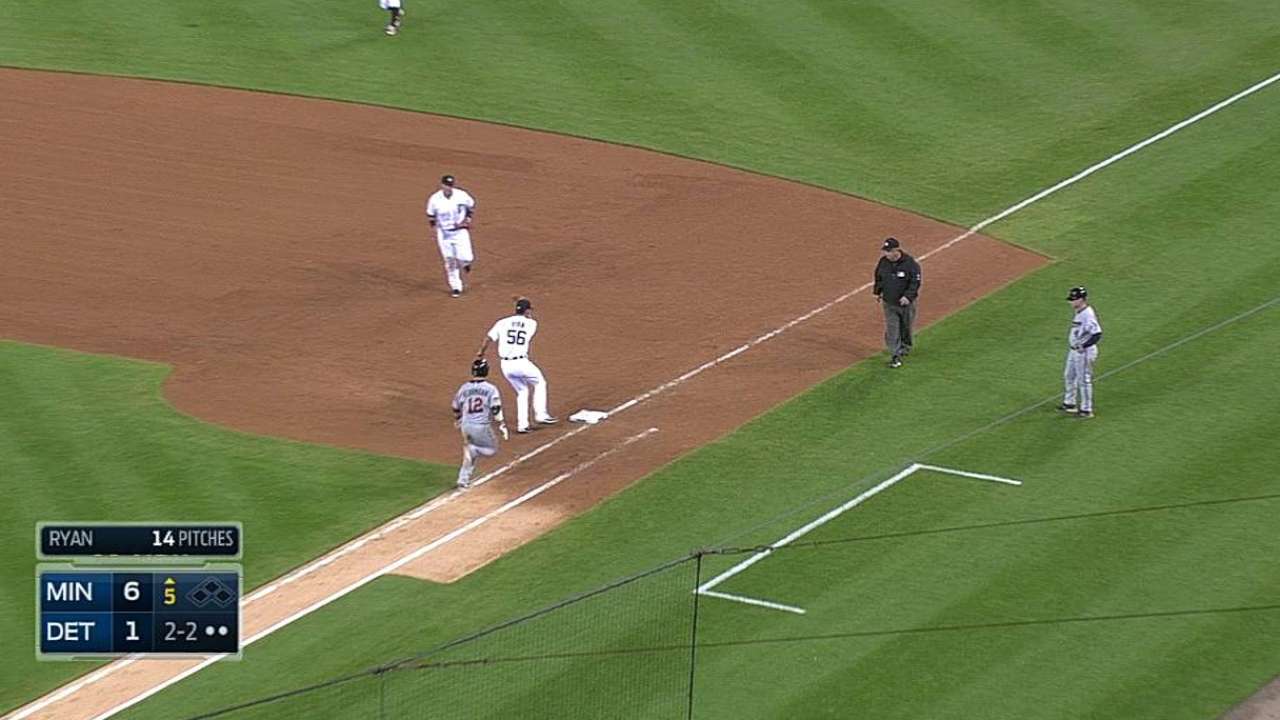 Ryan's big league debut came in a spot start last August at Chicago, where he shut out the White Sox for six innings to earn a big win for Detroit amid a tough stretch of extra games and extra starters. His September contributions out of the bullpen, however, were just as important.
Twice in a three-game series at Minnesota in mid-September, Ryan entered with a runner in scoring position in a close game. He won the first battle by inducing an inning-ending double play from Eduardo Nunez with runners on first and second in a tie game. He gave up an RBI double to Joe Mauer two days later, allowing an insurance run in a Detroit defeat.
In neither situation did Ryan seem intimidated.
"He kind of had nerves of steel," Ausmus said.
Part of those nerves, Ryan said, was a level of trust.
"Your catcher knows just as much as you do, and oftentimes more," Ryan said. "I threw what they wanted, and it ended up good."
It was a long way from Lakeland, where Ryan ended his 2013 season with the Tigers' Class A Advanced affiliate. Still, he stayed close to home with the philosophy.
"There's a lot of adrenaline no matter what when you're on that mound with that many fans, throwing against players that you watched forever," he said. "It's to a point where you know it's going to come, so you have to take it all in and overcome it."
His path to the Tigers' bullpen, surprisingly, doesn't have that many barriers. Once Detroit re-signed Joba Chamberlain, the bullpen was left with only one open spot, barring injury. Ausmus would like to use that spot on a second left-hander to support Tom Gorzelanny, but he also wants a pitcher who can pitch multiple innings.
Blaine Hardy fits the profile. So does Ryan.
Jason Beck is a reporter for MLB.com. Read Beck's Blog and follow him on Twitter @beckjason. This story was not subject to the approval of Major League Baseball or its clubs.