Swisher faces pitching for first time since August
Unclear if Indians veteran will be fully healthy by Opening Day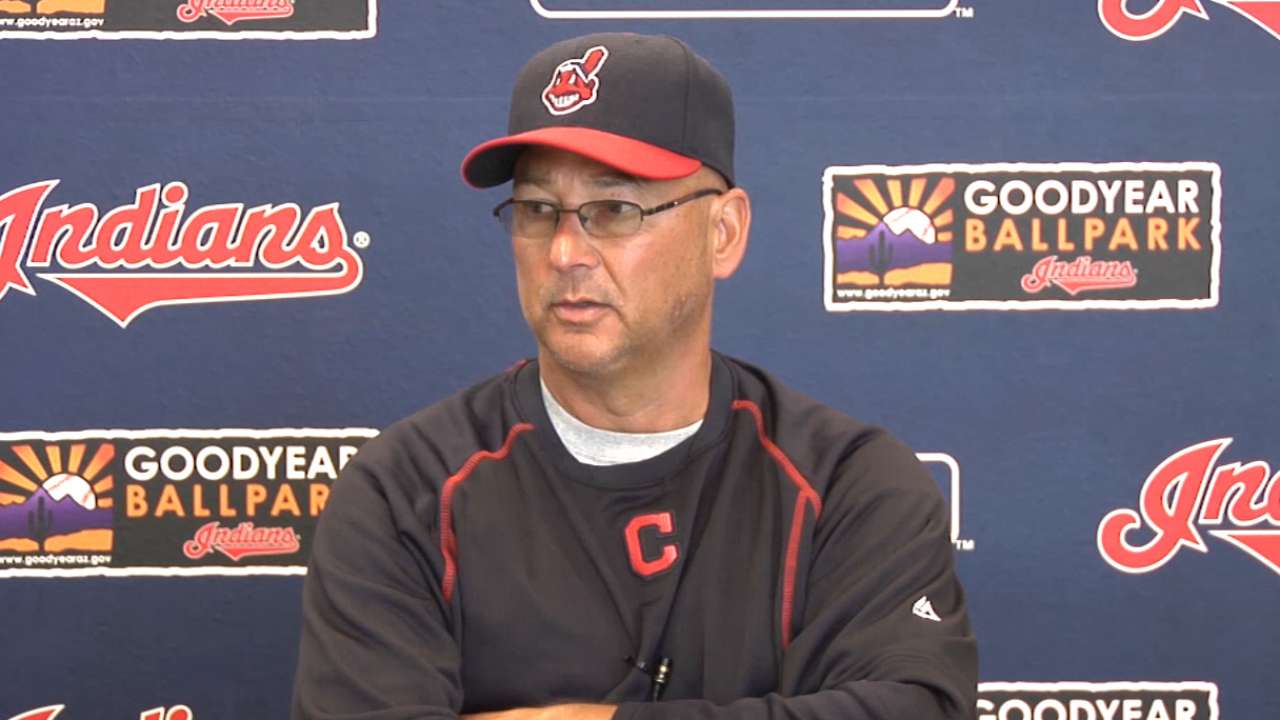 GOODYEAR, Ariz. -- Nick Swisher had not faced live pitching since last August until stepping to the plate for a live batting practice session Saturday morning. The veteran was welcomed back by hard-throwing Indians right-handers Carlos Carrasco and Danny Salazar.
"Two flamethrowers right out of the gate," Swisher said with a laugh. "The first few days, we get used to tracking and taking a swing every now and then. Just for me, to get back on the field, it's nice."
Swisher was limited to 97 games last year, when he battled through leg issues that led to season-ending surgery on both knees Aug. 20. The 34-year-old switch-hitter has been cleared for all hitting and running activities, but he has been working through a slow running progression to this point this spring.
The Indians have indicated that Swisher might be cleared to resume game activity by mid-March, but it remains unclear if the right fielder, first baseman and designated hitter will be fully healthy in time for Opening Day. Cleveland manager Terry Francona has noted multiple times that the team has no artificial deadlines (such as the season opener) for Swisher's return.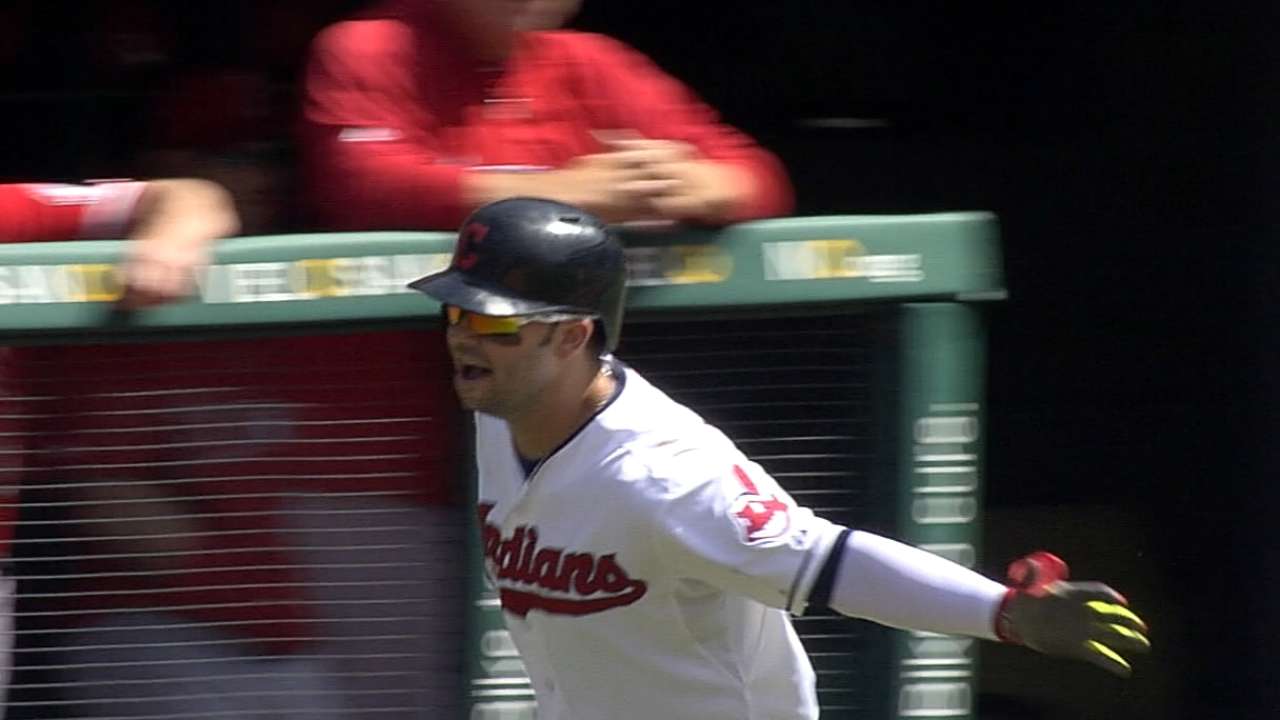 Asked about Swisher's progress with running, Francona said it is most important to keep the bigger picture in mind rather than focus on daily workouts.
"I've tried really hard not to rate it day by day," Francona said. "That's not the right message we want to send. We told him the first day, 'Hey, when you're ready, that's what we're going to go on.' I know he's been really diligent with it and when he's ready, he's ready. We'll know. We get updates every day, but we'll know."
"There's a lot of big hurdles, but once you think you're ready, then you've got to start playing the game and that means changing directions without knowing you're going to change directions. That's the last big hurdle."
For now, the Indians and Swisher have been encouraged by how he has felt in the batter's box.
"It feels good," Swisher said. "[I'll] just keep working."
Jordan Bastian is a reporter for MLB.com. Read his blog, Major League Bastian, and follow him on Twitter @MLBastian. This story was not subject to the approval of Major League Baseball or its clubs.