Melvin impressed by defense in intrasquad game
Venditte among five A's pitchers to see action; club also mindful of pace-of-play rules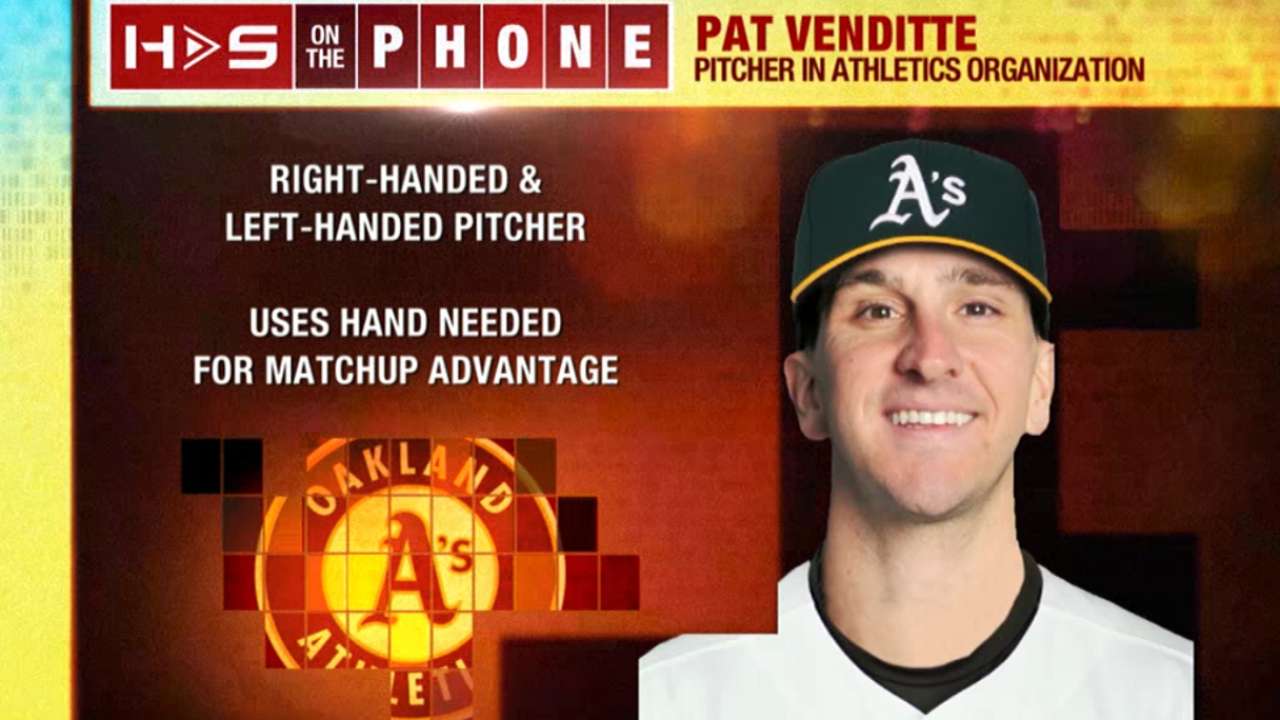 MESA, Ariz. -- The threat of rain didn't stop the A's from gathering for a four-inning intrasquad game at Fitch Park on Saturday morning. The defense greatly impressed manager Bob Melvin, but it was the umpire who stole the show.
Bullpen catcher Casey Chavez, brother of six-time A's Gold Glove winner Eric Chavez, didn't just play the part. He dressed it, too.
"I'll tell you, when he walked out, he looked like Tim McClelland to me," Melvin said. "Guys were like, 'Who is that?' He even looked taller.
"Definitely fooled me when he was walking in. He had told me he had the full gear, but he looked pretty official."
Melvin and his staff were mindful of MLB's new pace-of-play rules when watching the game, taking note of batters stepping outside of the box between pitches -- a no-no, minus select exceptions, under the new rules -- and pitchers being ready after a certain amount of time in between innings.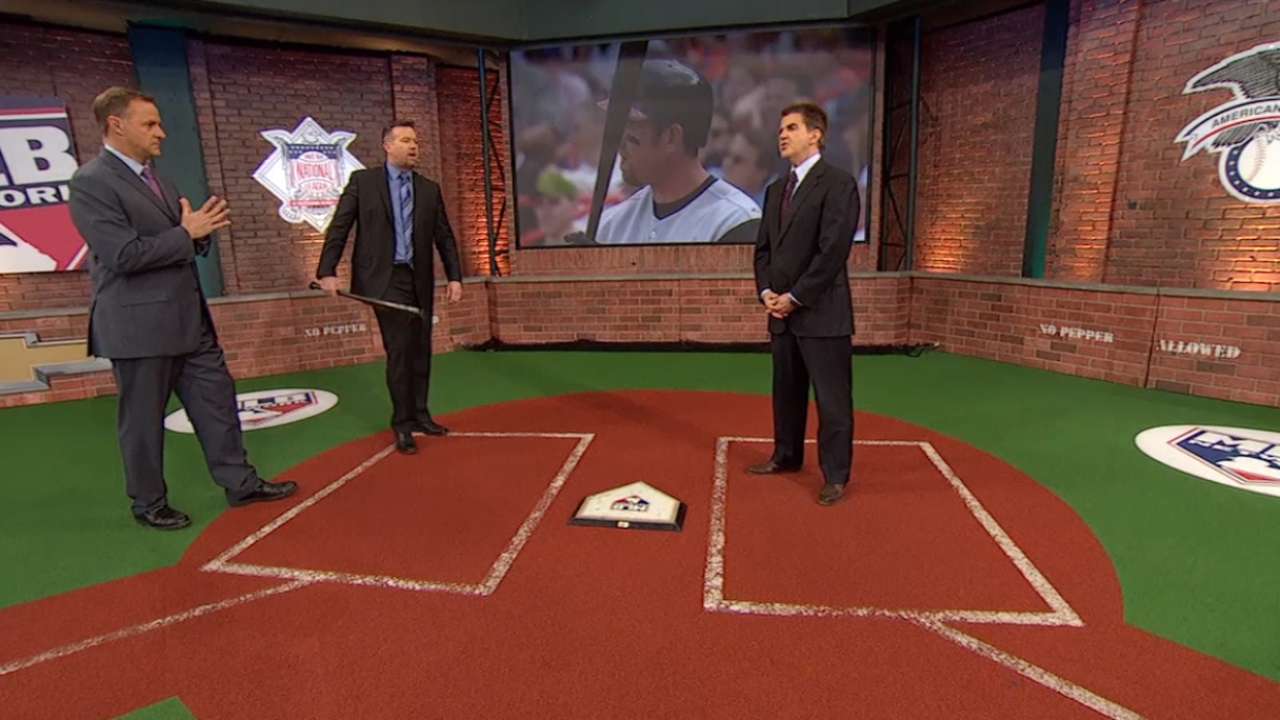 "We were just trying to get a feel for it ourselves," Melvin said. "I think we were a little long with some of the pitchers, but that's probably to be expected."
Corner infield prospect Max Muncy drove in the lone run of the game, which featured pitching performances from switch-pitcher Pat Venditte, Matt Buschmann, Fernando Rodriguez, R.J. Alvarez and Sean Doolittle's brother, Ryan Doolittle.
Venditte warmed up left-handed, threw right-handed to his first batter, then turned around again to pitch from the left side against his final two batters, compiling a quick 1-2-3 inning.
On defense, third baseman Brett Lawrie and shortstop Marcus Semien showed off impressive range, and outfielders Craig Gentry and Sam Fuld made nice plays in center.
The A's plan to play another intrasquad game Sunday.
Jane Lee is a reporter for MLB.com. This story was not subject to the approval of Major League Baseball or its clubs.