Bauer taking nothing for granted as he refines repertoire
Tribe righty pleased with first spring batting practice session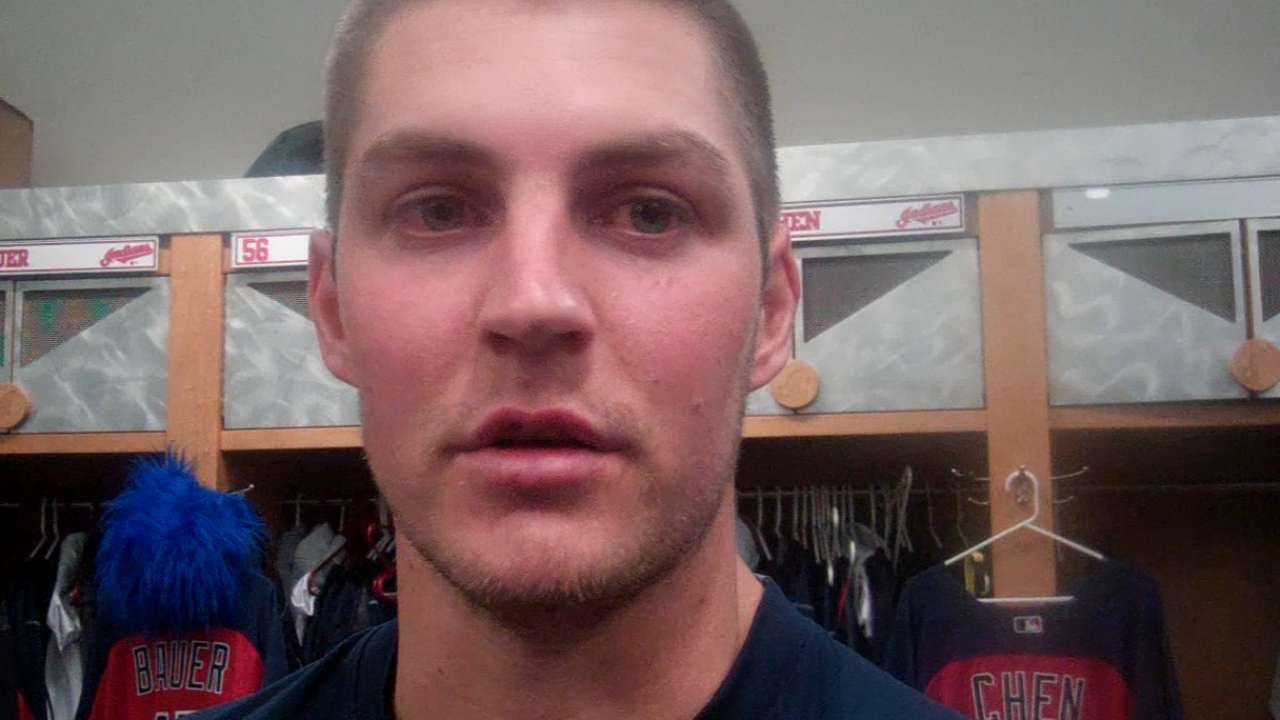 GOODYEAR, Ariz. -- Over the winter, pitchers often retreat to indoor batting tunnels to run through their mound workouts. In the early stages of Spring Training, they advance to bullpen sessions at their team's training complex. Live batting practice is the next step in the annual march to the regular season.
On Saturday morning, Trevor Bauer was among the Indians pitchers who went through live BP sessions for the first time this year, giving them their first testing ground with batters standing at the plate. At this time of year, the pitchers are always ahead of the hitters, but that does not make things any less strange out on the mound.
"[It was] weird, like always," Bauer said. "The first time you face hitters, no matter how your bullpens have gone or anything like that, it's just different. But it went well. I was pleased with how it went."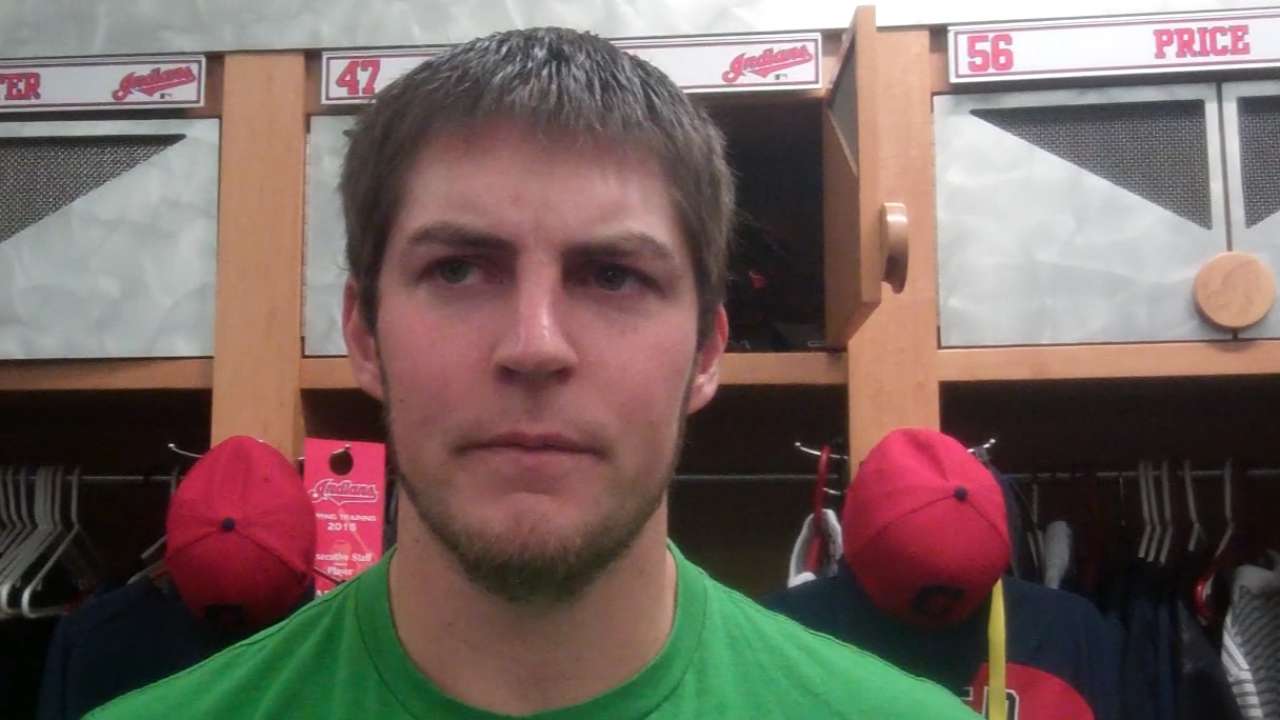 The 24-year-old Bauer is out of Minor League options and assured a spot in the Opening Day rotation, barring any unforeseen setbacks. In his first live BP workout of the year, the right-hander worked on all of his pitches, including the two-seamer and splitter he refined over the winter, and said he felt like he could have thrown longer than he did.
Even though Bauer is a virtual lock, Indians manager Terry Francona said the pitcher's focus has not wavered.
"Regardless of what you tell him, I think he has his own things that drive him every time he goes out," Francona said. "There's maybe a different purpose every time, but there's something he's trying to strive for. I don't think he really picks up a ball very often without a goal. Sometimes, I know he even charts it, just because it keeps him motivated to do the things he's aiming for."
Last season, Bauer went 5-8 with a 4.18 ERA in 26 starts for Cleveland, striking out 143 and walking 60 in 153 innings. Before last season, the righty had just eight starts in the Major Leagues across the 2012-13 seasons, and he said finishing last season in the big leagues led to some changes to his offseason program leading up to this year.
"This is the first time I've finished a year in the big leagues, so I had a month extra of season," Bauer said. "So that's one less month of the offseason. I'm used to targeting about the middle of February to be ready to go in games, so when I come to Spring Training I'm at peak level to try to make the team. That was really tough to do this offseason, just because I couldn't start throwing until Nov. 1.
"Usually I start throwing before that. It's nice to have an extra six weeks to kind of try to get to that peak performance level."
Jordan Bastian is a reporter for MLB.com. Read his blog, Major League Bastian, and follow him on Twitter @MLBastian. This story was not subject to the approval of Major League Baseball or its clubs.