Durable Montero wants to be workhorse
Catcher ranked third in starts last season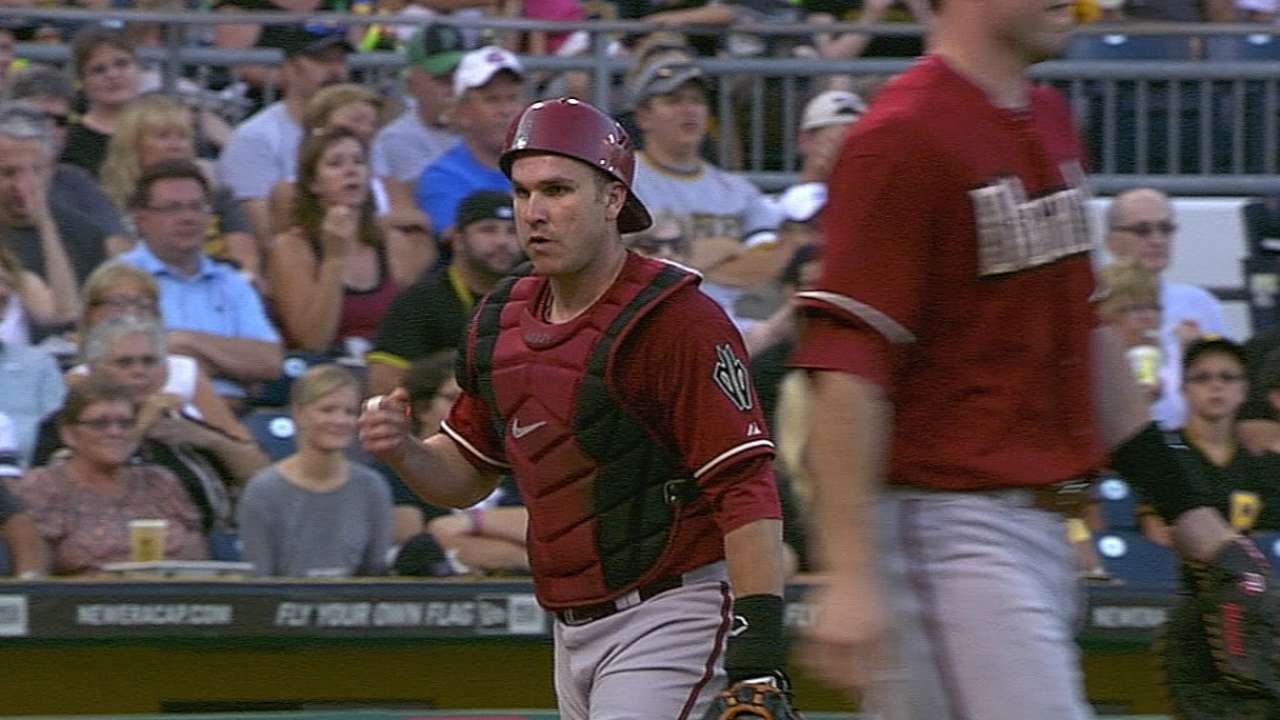 MESA, Ariz. -- If he could figure out a way, Miguel Montero would probably start all 162 games, but the Cubs catcher knows that's not going to happen.
Montero, 31, ranked third among all catchers last season in starts with 130, trailing only the the Royals' Salvador Perez (143) and the Brewers' Jonathan Lucroy (133). But Montero also batted .243. Would more rest have helped him stay fresh?
"I think the results of how you're playing as a team will dictate how you feel," Montero said. "You go to the playoffs, you're never tired. Your adrenaline goes so fast. You don't have time to think about, 'Oh, I've been catching 140 games.' Your mindset is, 'Let's go.'"
Manager Joe Maddon says Montero is one of those catchers who could probably play every day, but he's not going to overwork him.
"It won't be 162," Maddon said, "but we'll talk and try to figure out a nice little program to keep him on top of his game and provide that opportunity for other guys to play, too."
Last season was tough for Montero when the D-backs fell out of the race.
"It was hard for me to go play when you're 20 games behind first place and 17 behind the Wild Card, and going to the clubhouse, and they were trying different things every day," Montero said. "It was hard to go out there and play and perform because your mind is not right, your mind is not there anymore.
"I like to win and going to the field knowing there's a small window or chance to win a ballgame, it was difficult to prepare yourself," he said. "It was difficult, it was hard. You'd go to the field and it was like, 'Oh my God, I've got to get through the day.'"
So, how many games does he want to catch?
"I can't put a number on it," Montero said. "It's obviously the manager's decision. ... Of course, I do like to play, I'd love to go out there every day. I've got a lot of energy."
Carrie Muskat is a reporter for MLB.com. She writes a blog, Muskat Ramblings, and you can follow her on Twitter @CarrieMuskat. This story was not subject to the approval of Major League Baseball or its clubs.