Gore hopes to be running with Royals again in postseason
Speedy outfielder plans on improving bat in Minors before coming up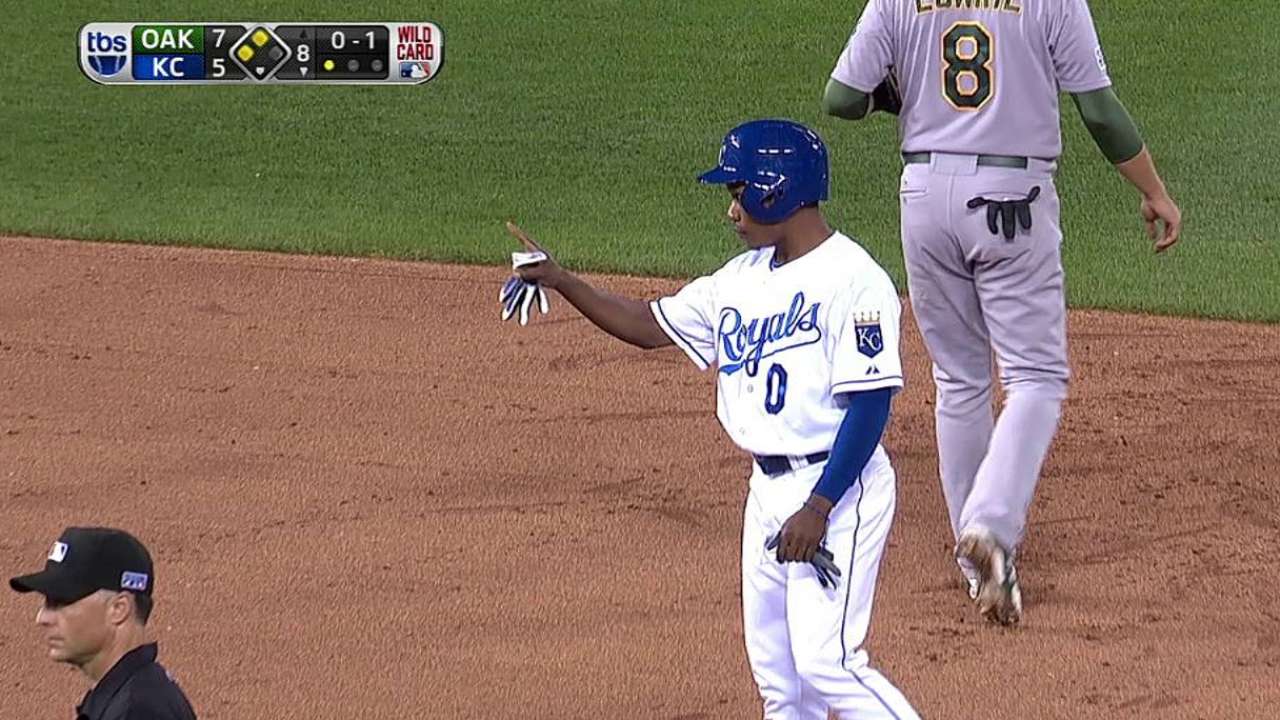 SURPRISE, Ariz. -- If there's one guy you'd think can't wait for September and October to come around, it's Royals outfielder Terrance Gore.
Gore was the Royals' secret weapon last season after September callups and in the postseason.
"Oh, yes. He is a big-time weapon," manager Ned Yost said. "He was great to have around."
But Gore is just a specialty item for now, a pinch-runner for hire. The Royals likely will carry only one reserve outfielder -- Jarrod Dyson -- and that will leave Gore, 23, back in the Minors to hone his craft.
One would assume the transition back to the Minors from the game's biggest stage -- the World Series -- will be a tough one. But Gore insists he's OK with it.
"It's not going to be hard," Gore said. "I know I've got work to do."
Gore has proven he can perform at the game's highest level as a pinch-runner. He was five for five in stolen bases in September, and three for three in the postseason.
"They know I can do that job," he said. "But I have to handle the stick a little better. My bunting can improve. My hitting can improve. Like I said, I've got work to do."
Gore is just a .237 career hitter in the Minors, though his on-base percentage is healthier (.343).
"To get up here and stay up here, you have to hit," he said. "That's what I've got to do better. I'm learning."
Gore's speed rivals the game's fastest runners, including Dyson's. Two years ago, Gore stole 68 bases at Class A Lexington. Last year, he swiped a combined 47 bases splitting time between Class A Advanced Wilmington and Triple-A Omaha.
"If I could just hit .260 or .270, I'd steal 100 bases," Gore said, confidently. "I was hitting like .220 last year and still stole almost 50."
The Royals utilized his speed last September, most noticeably in a late-season win over the White Sox when he scored the winning run all the way from second base on an infielder chopper over the mound.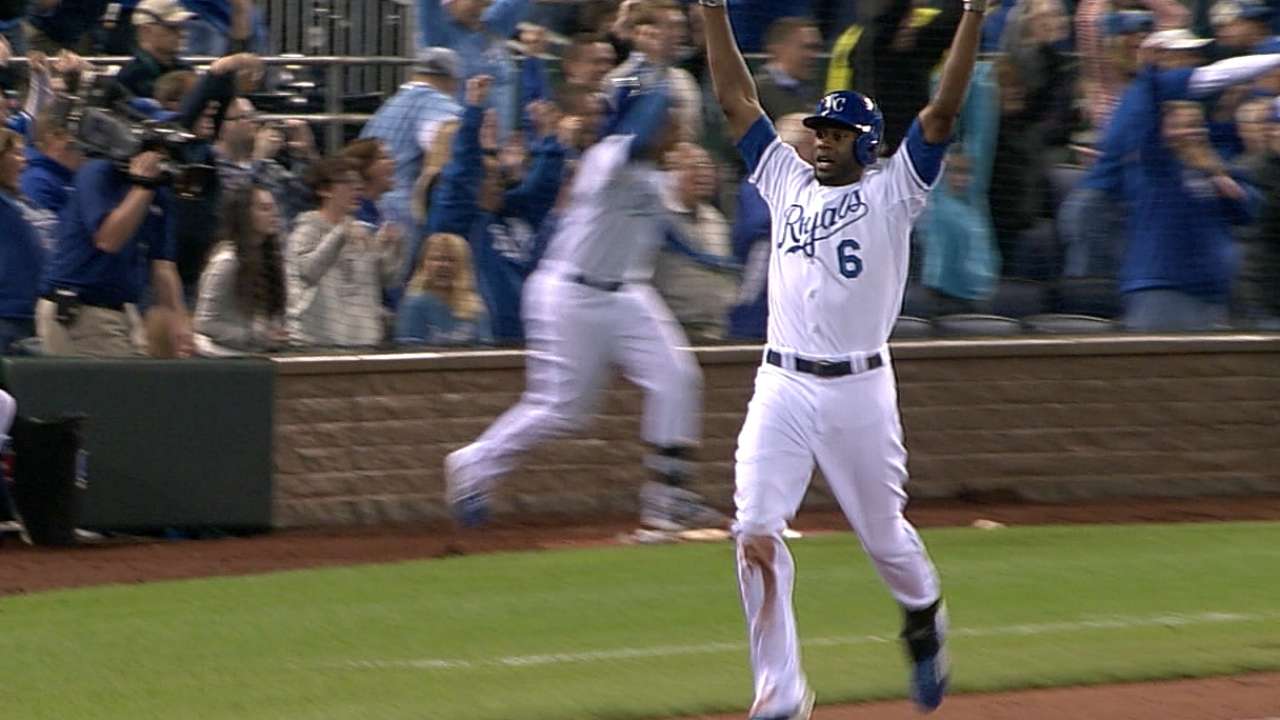 "I'd say that had to be the highlight of the year for me," he said. "That was fun."
Gore can't wait to get back to the big leagues and try it again.
"I'm not even thinking about September, really," he said. "I'm actually trying to get there before September. They always say it's hard to get to the big leagues, but it's even harder to stay there. I see that now.
"I have a taste of it. I can't wait to get back."
Jeffrey Flanagan is a reporter for MLB.com. Follow him on Twitter at @jflanagankc. This story was not subject to the approval of Major League Baseball or its clubs.