Kelly's stuff, location sharp in first spring session
Red Sox righty uses fastball on Pedroia, Napoli to paint spots down and away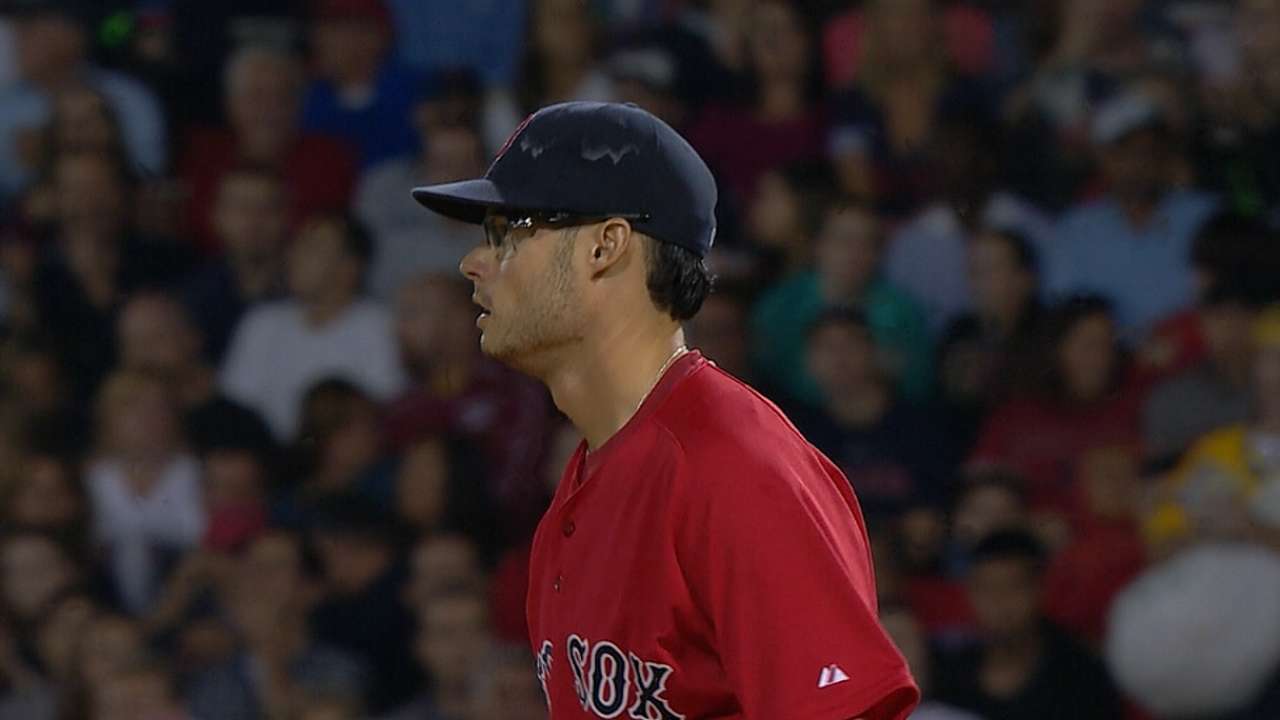 FORT MYERS, Fla. -- Joe Kelly lived up to advance billing Saturday when he took the mound for live batting practice for the first time this spring. Kelly threw 25 pitches to veterans Dustin Pedroia and Mike Napoli, using his fastball to paint spots down and away to catcher Christian Vazquez.
Manager John Farrell, speaking a few hours later, came away impressed.
"It's a quick arm. He's in good shape," Farrell said of Kelly. "To see him throw the ball down-and-away to a right-hander as frequently as he did was really encouraging. And yet he's still feeling his way through. Early in camp, he's impressive with his stuff and with the location of his fastball."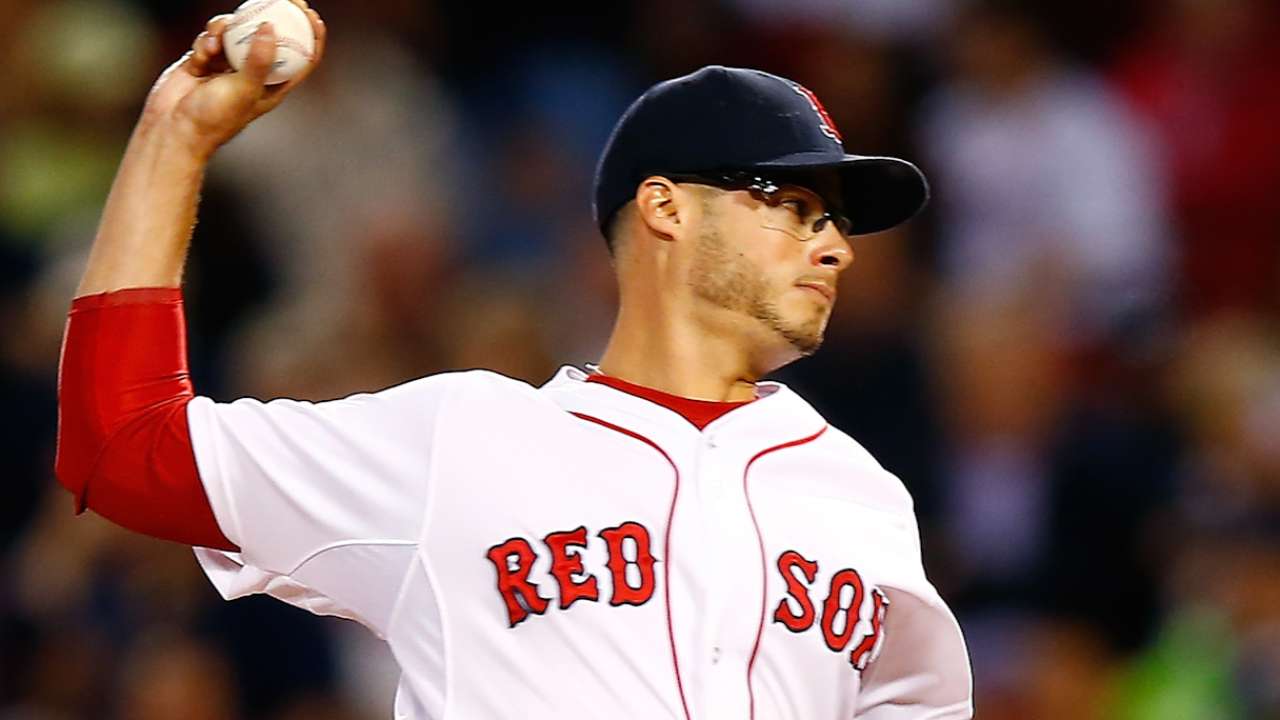 Kelly, 26, was originally drafted by the Cardinals and acquired by Boston along with Allen Craig last summer in the deal that sent John Lackey to St. Louis. The right-hander logged a 4-2 record and a 4.11 ERA in 10 starts with Boston, serving notice for a rotation job this spring.
Kelly posted a strikeout-to-walk ratio of 2:1 in his Minor League career, but he hasn't been that effective in his brief tour of the Majors. Kelly has worked just 327 1/3 innings in the Majors, and Farrell said he'll need to be more efficient in order to take the next step in his development.
"I think we saw a guy with power stuff," he said. "To be a little more refined with his command overall should keep him ahead in the count. Maybe he'll have more hitters hit in defensive counts. There were times last year where a four-pitch walk would be mixed in there.
"As he evolves as a pitcher and knows the consistency required, that focus and that concentration will add to the pitch count being a little bit more in line with the inning. And hopefully that extends him deeper into individual outings."
Spencer Fordin is a reporter for MLB.com. This story was not subject to the approval of Major League Baseball or its clubs.