White Sox remain positive after Sale's injury
Early off-days give ace time to heal, club to plan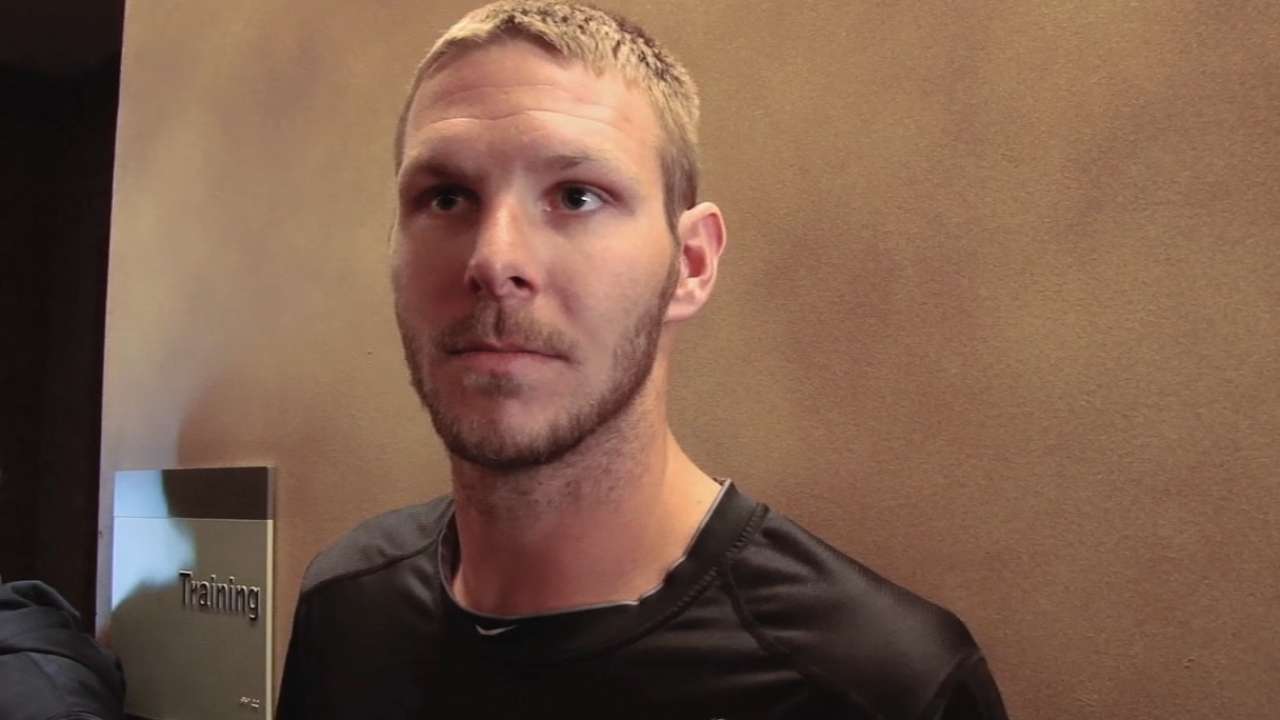 GLENDALE, Ariz. -- The avulsion fracture sustained by White Sox ace Chris Sale in his right foot as the result of an accident at his Arizona home didn't seem to dull the southpaw's acerbic wit.
After general manager Rick Hahn explained that the injury happened when Sale landed awkwardly getting off the back of his truck and Sale talked about the same "freak incident," he was pushed again in regard to the cause. Sale came up with another explanation.
"There was a guy who broke into my house and it was pretty dark. I grabbed my throwing star," joked Sale. "I missed him, so I hit him with a roundhouse, tied him up, threw him by the curb. That was the end of it.
"Luckily my foot took the brunt end of it," Sale added.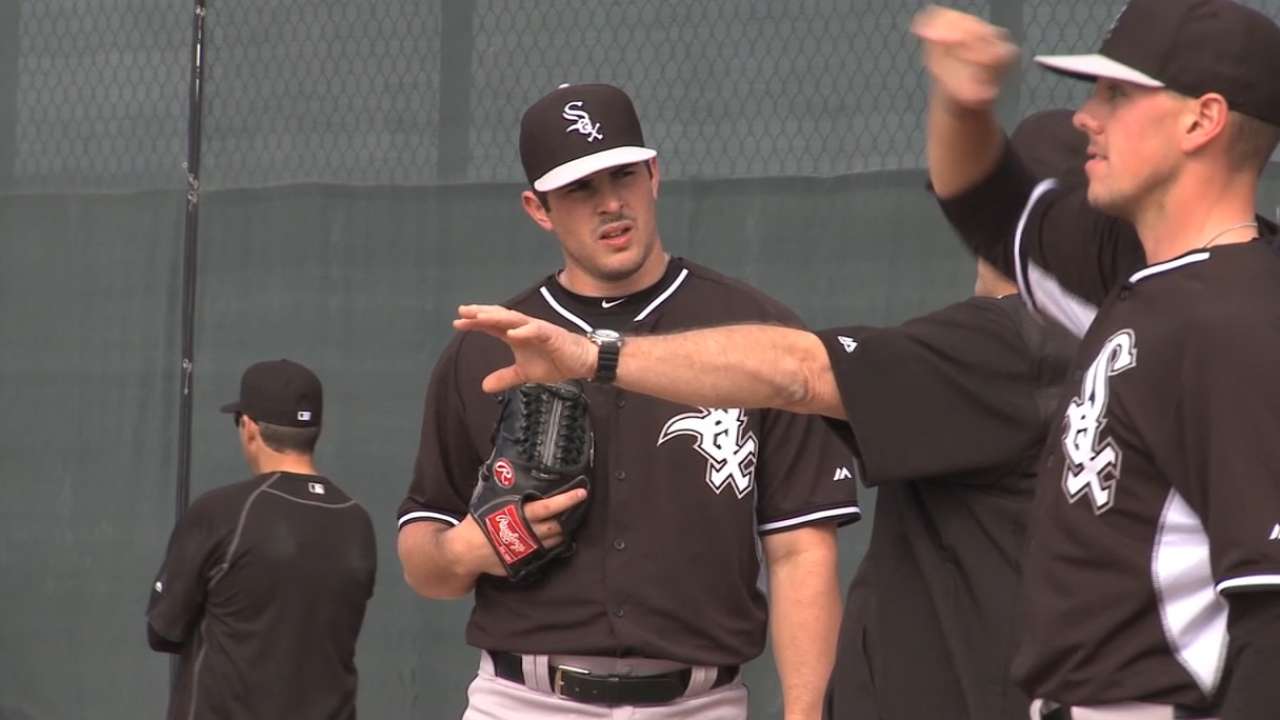 This bit of comedy from Sale helped erase the lone dark cloud among the club's infinitely sunny skies since late October. Hahn put the team's reshaping process into high gear, making eight impact moves to put the White Sox into American League Central contention on paper.
"On paper" becomes the key phrase in that sentence. Injuries can always put a damper even on the best of plans, but in this instance, it looks as the diagnosis involving Sale becomes the best-case scenario coming from the worst-possible situation.
"When I got the phone call this morning from [White Sox head athletic trainer] Herm [Schneider] and he said it was about Sailor, hearing that it was the foot, immediately it took it down a notch in terms of my level of concern," Hahn said. "Not a great amount of notches, but at least one.
"This is better now. Better in the foot, better something that we can medically and biologically know when it's healed and then it's a matter of building up his arm strength, which is something he has done every year of his career."
A fifth starter won't be needed by the White Sox in the regular season until April 12. With two additional off-days in the second week of the season, the White Sox have a little room to work in regard to Sale's recovery.
Hahn said the arrow is pointing back up after dealing with more troublesome scenarios a few hours before they had all the information. Sale didn't seem worried, at least not past his humorous action tale.
"Well, yeah, by looking at the other guy's head when I kicked him, it didn't look good," said Sale, before getting a bit more serious. "Initially, I was a little worried, but after the X-rays and all that stuff, it worked out."
Scott Merkin is a reporter for MLB.com. Read his blog, Merk's Works, and follow him on Twitter @scottmerkin. This story was not subject to the approval of Major League Baseball or its clubs.