Davis gets in right-field reps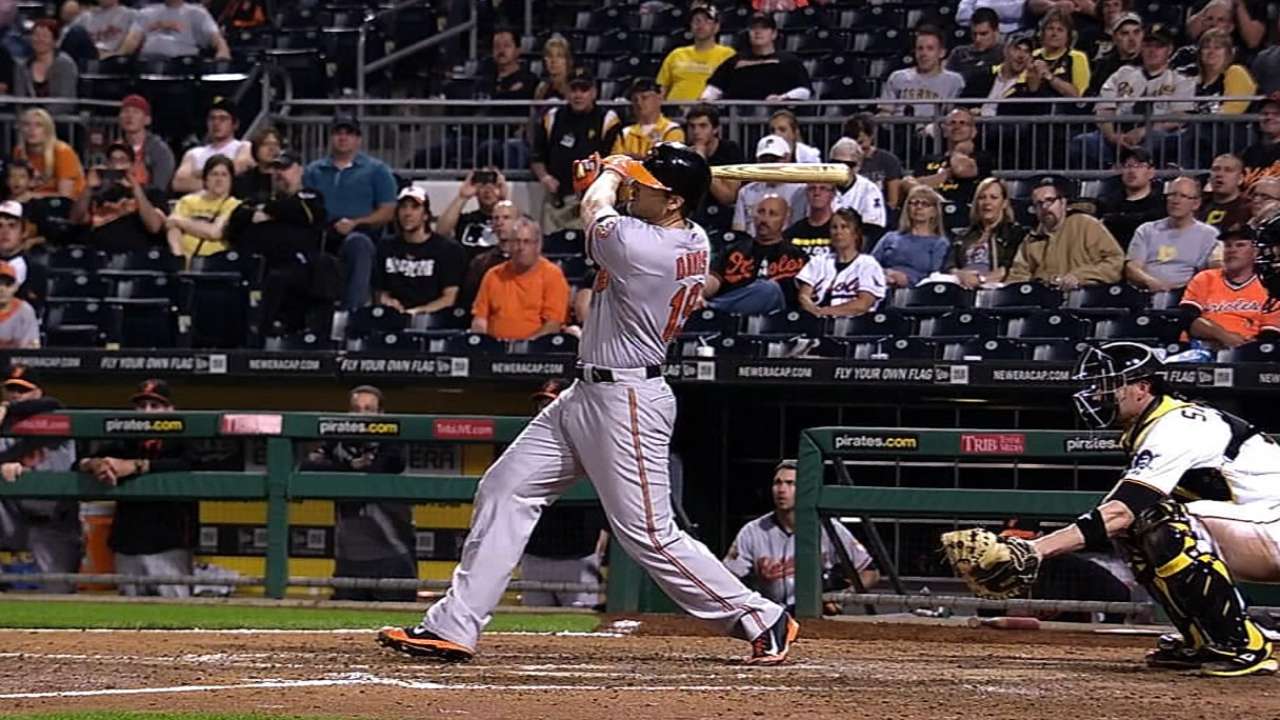 SARASOTA, Fla. -- Orioles manager Buck Showalter said Friday afternoon that Chris Davis would see some time in right field this spring. Sure enough, Davis spent Saturday's workout with the outfielders.
While most of the Orioles were warming up Saturday morning, Davis split off with first-base coach Wayne Kirby to field ground balls in right field and work on throwing from right to home plate. He rejoined the rest of the team to stretch before going through the rest of the day's drills with Baltimore's outfielders.
Davis has only spent 41 games in the outfield during his seven Major League seasons, all of them in 2012. He played 30 games in right field and another 11 in left.
Showalter said he likes his players to be as versatile as possible and the Orioles believe Davis has the requisite athleticism and a strong enough arm to play right field.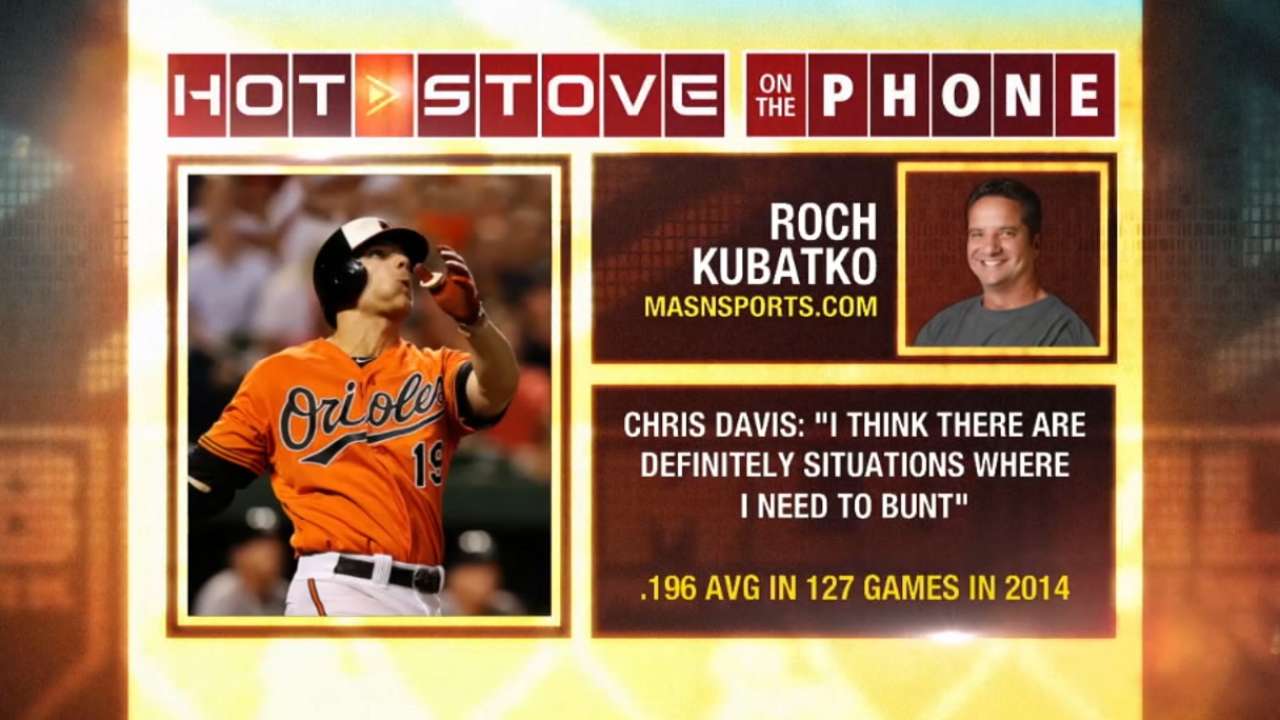 "That's one of the reasons I put him out there, he did a nice job for us at third base," Showalter said. "Just the versatility and maneuverability it gives us, it's kind of what we have to be able to do. We're only going to do it if they can present themselves well defensively, and he can.
"I think he's as good of a right fielder as he is a first baseman."
Showalter had similar praise for Steve Pearce, who spent Saturday morning at first base, saying he feels comfortable with both at first or in the outfield. Pearce played 51 games at first base last year and 40 in the outfield, 35 of them in left field. For that reason, Showalter said he would probably be more comfortable with Pearce in left field.
"But I have no doubt Chris could pick that up if he had to," Showalter said.
Adam Berry is a reporter for MLB.com. Follow him on Twitter at @adamdberry. This story was not subject to the approval of Major League Baseball or its clubs.