Nationals look to increase use of defensive shifts
Williams says input from pitcher will continue to influence fielders' alignment
VIERA, Fla. -- Matt Williams estimated that the Nationals ranked near the bottom of the National League last season in the number of times they shifted defensive alignments, and he said Saturday he expected that number to increase in 2015.
How much that number increases is unclear. The Nationals are unlikely to start shifting drastically, largely because of the team's dynamic starting pitching that will continue to guide many of Williams' decisions.
"For the most part, our pitchers will dictate that for us because they understand how they're going to go about trying to get [hitters] out," Williams said.
An article by the Wall Street Journal from September reported the Nationals had shifted 258 times at that point in the season, saving 11 net hits. The Rockies were the only team in the Majors that had shifted less at that point.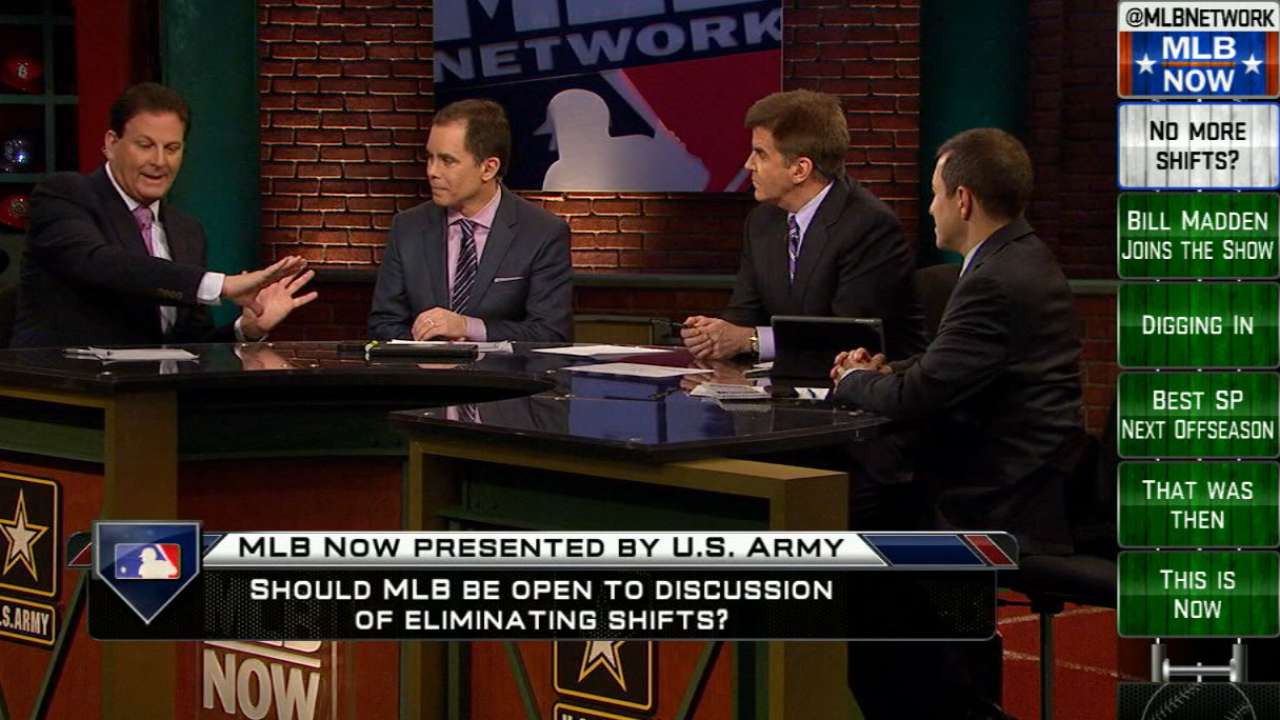 With the exception of right-hander Doug Fister, who induced ground balls to account for 48.9 percent of his outs last season, the rest of Washington's staff relies heavily on strikeouts.
"We try to adapt ourselves to those guys," Williams said.
Washington struggled on defense during the early part of the 2014 season. Williams called that slow start an aberration, in part because of the newness of his coaching staff's system for the players and because of the Nationals' injury concerns.
The Nationals did improve defensively as the season went on, and finished near the middle of the pack in most defensive categories.
"Ultimately it comes down to the guy who holds the ball," Williams said. "If he wants a guy in a certain spot, we're going to put a guy in that spot."
Jamal Collier is a reporter for MLB.com. Follow him on Twitter at @jamalcollier. This story was not subject to the approval of Major League Baseball or its clubs.