Yost trusts players to take care of themselves off the field
With news of Sale's accident, Royals skipper not worried about own team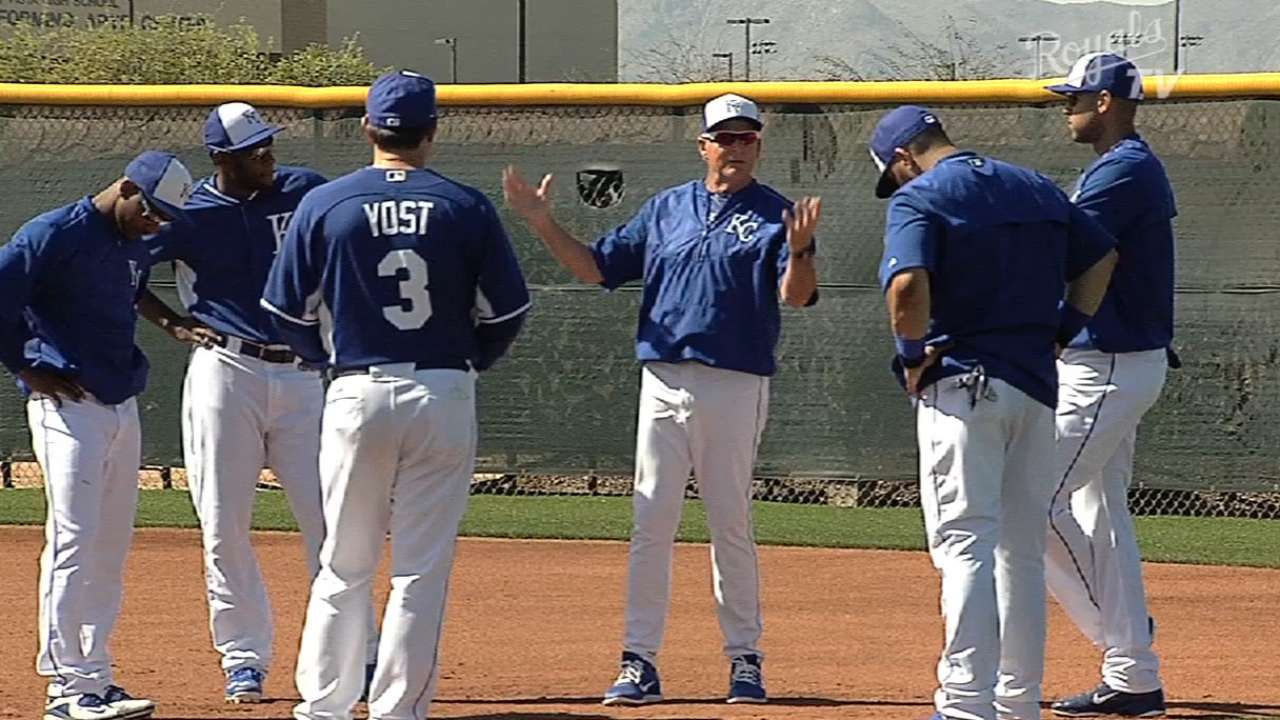 SURPRISE, Ariz. -- News that White Sox left-hander Chris Sale -- likely the Opening Day starter against the Royals on April 6 if healthy -- suffered an avulsion fracture on the lateral side of his right foot naturally was of interest to Royals manager Ned Yost.
Sale is expected to be out at least three weeks and is questionable for the opener.
"If it's not him, we'll prepare for someone else," Yost said.
Sale was hurt while unloading a truck at his home in Arizona -- he landed awkwardly after jumping out of the truck.
Yost was asked if he was concerned that any of his own players might get hurt doing things away from the ballpark.
"I trust my guys," Yost said. "They're grown men. What can you do?
"Our guys just like to play video games. The worst thing they can do is probably stub their toe getting up to go to the bathroom."
Jeffrey Flanagan is a reporter for MLB.com. Follow him on Twitter at @jflanagankc. This story was not subject to the approval of Major League Baseball or its clubs.