Cash addresses underdog role before first full workout
New manager's speech leaves strong impression on Longoria, Rays teammates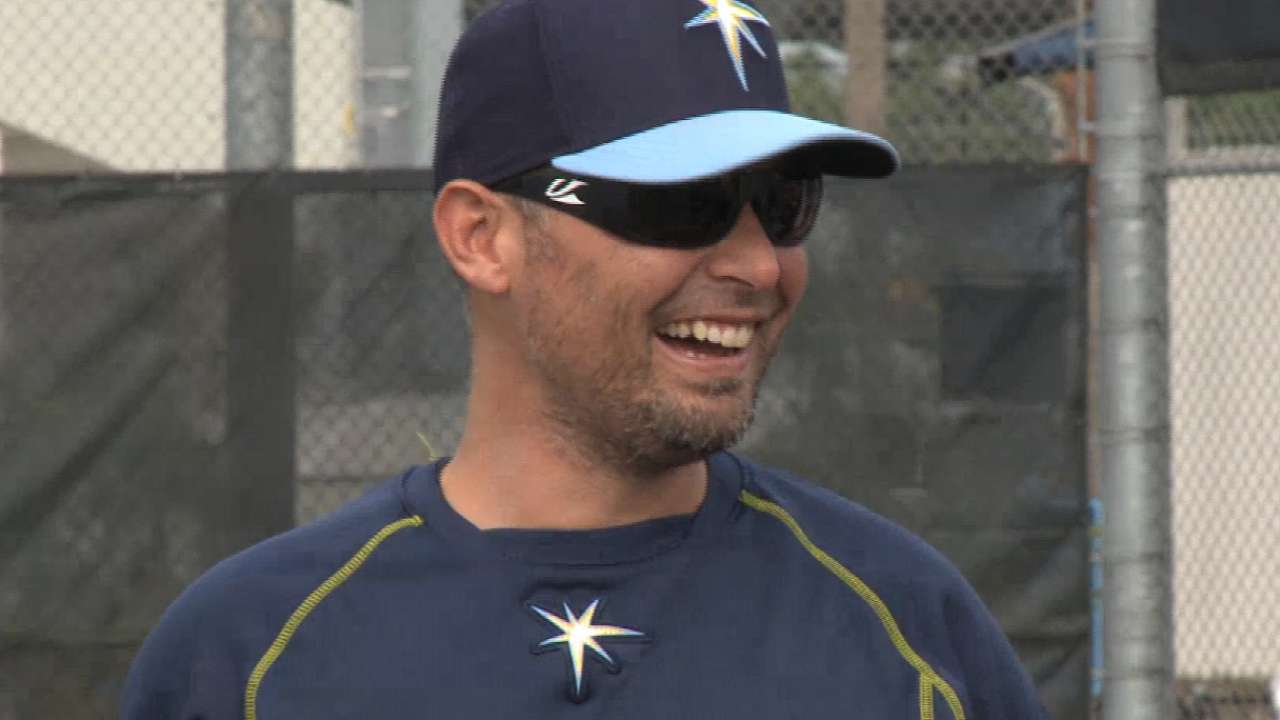 PORT CHARLOTTE, Fla. -- The new-look Rays took the field for the first time as a full squad Saturday morning at Charlotte Sports Park.
Significant among the changes are new manager Kevin Cash and team president Matt Silverman assuming the role of president of baseball operations.
Cash, Silverman and other Rays officials addressed the team at approximately 9:30 a.m. ET. After 24 minutes, the first full-squad workout began.
"Kevin's goal was for it to take under 30 minutes and it took a crisp 24 minutes," Silverman said, "Tee times will be met."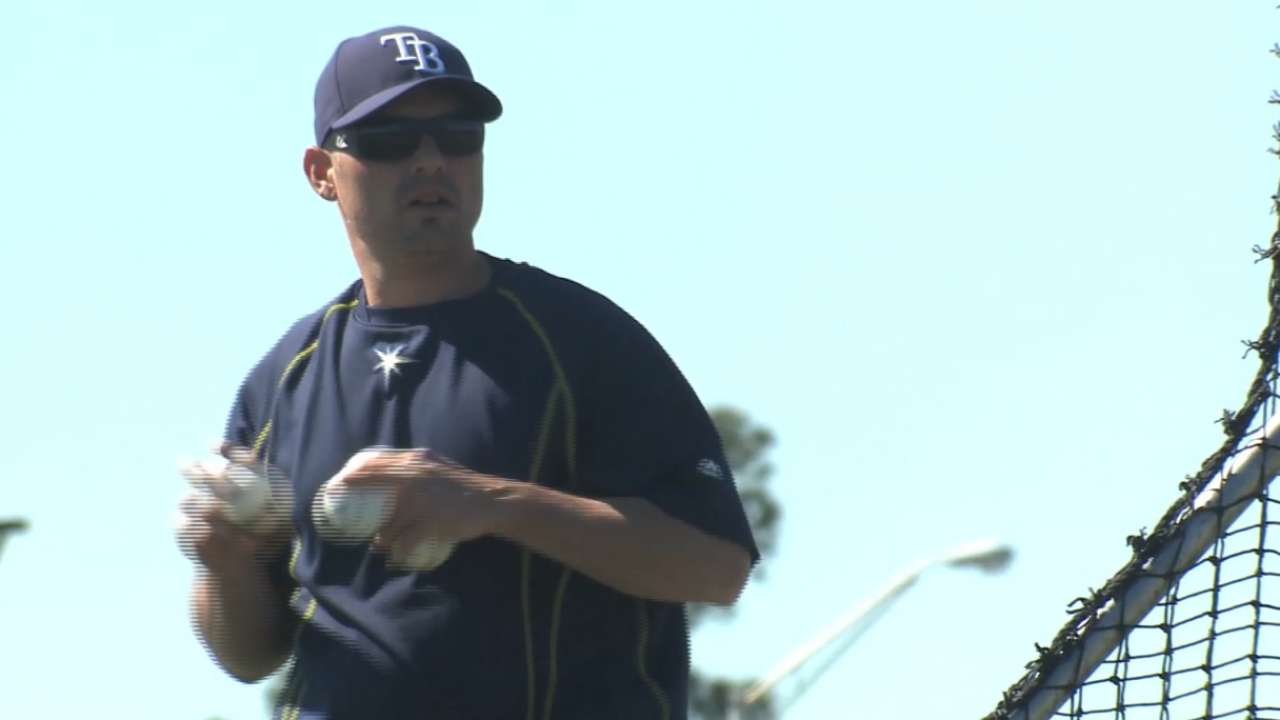 Silverman, who initiated many of the team's offseason changes, including the hiring of Cash, called the rookie manager's opening remarks "compact and powerful."
"He spent a lot of time this offseason talking to players, having casual conversations," Silverman said. "But he hadn't had the opportunity to address the group. This was his first opportunity to show his style to the entire group. He prepared for it, which is his personality. He knew what he wanted to say. He didn't mince words and he came directly at the players. And that's going to be his approach throughout."
Cash allowed that he was nervous for his remarks and joked that he's been practicing for his speech the past 30 days when he's been driving.
Much of what he discussed was the Rays' underdog role this season.
"We're all very big on teammates and the concept of being good teammates," Cash said. "I think not backing down and having each other's backs kind of covers it."
Third baseman Evan Longoria said it was "refreshing to hear [Cash] speak for the first time to the team and see what he had to say."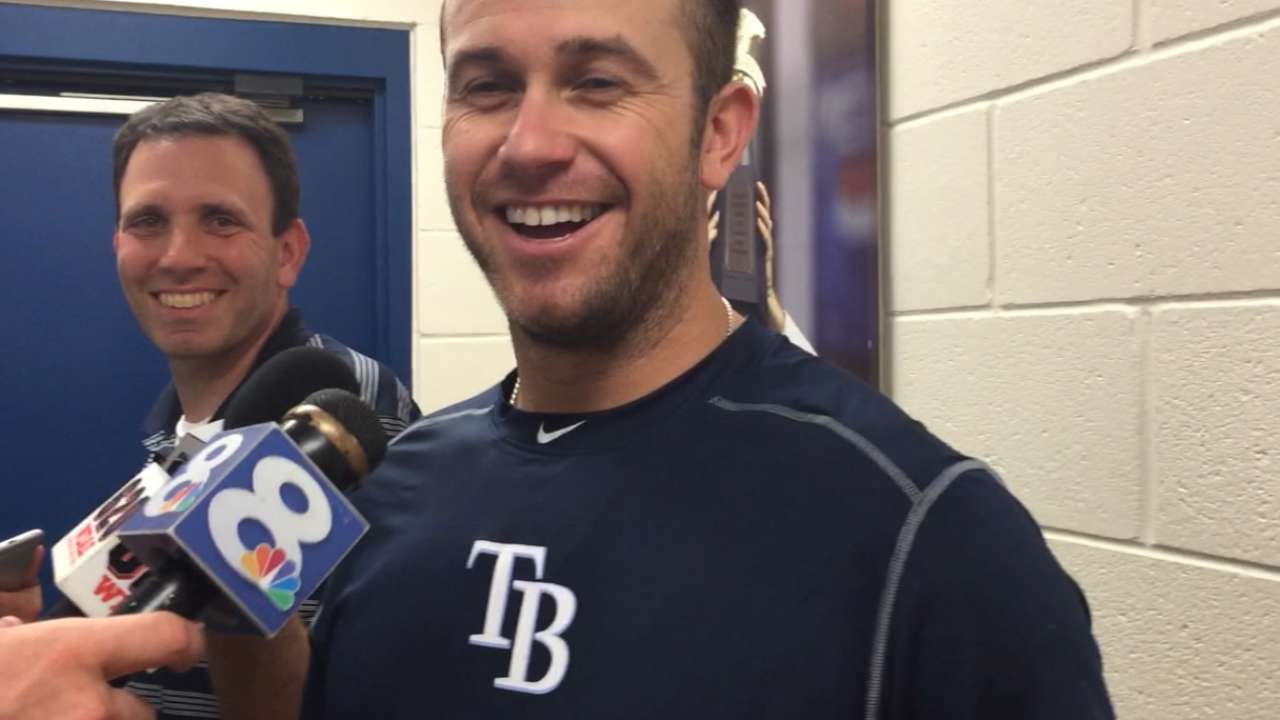 "And I loved all of it," Longoria said. "I saw a lot of heads nodding in approval and that said it all to me. I think we we're all excited to get out there the first day."
Righty starter Alex Cobb characterized Cash's speech as having a "stern way" to it.
"We're not backing down from anyone," Cobb said. "It was almost like an underdog type of speech. And I think we're kind of embracing that role. A lot of guys are picking us to be last. And I think we're comfortable in that role."
As for Silverman's remarks, he spoke about Rays tradition.
"My comments were about the winning culture that we've created and persists," Silverman said. "Our challenge is to take that culture and build upon it. In our minds we have the talent to compete and we're eager to get to the season to show what we can do."
After Cash and Silverman spoke, the Rays went through a workout, including the catchers' popup drill and pitching and live batting practice, which is always the worst time of the year to be a hitter.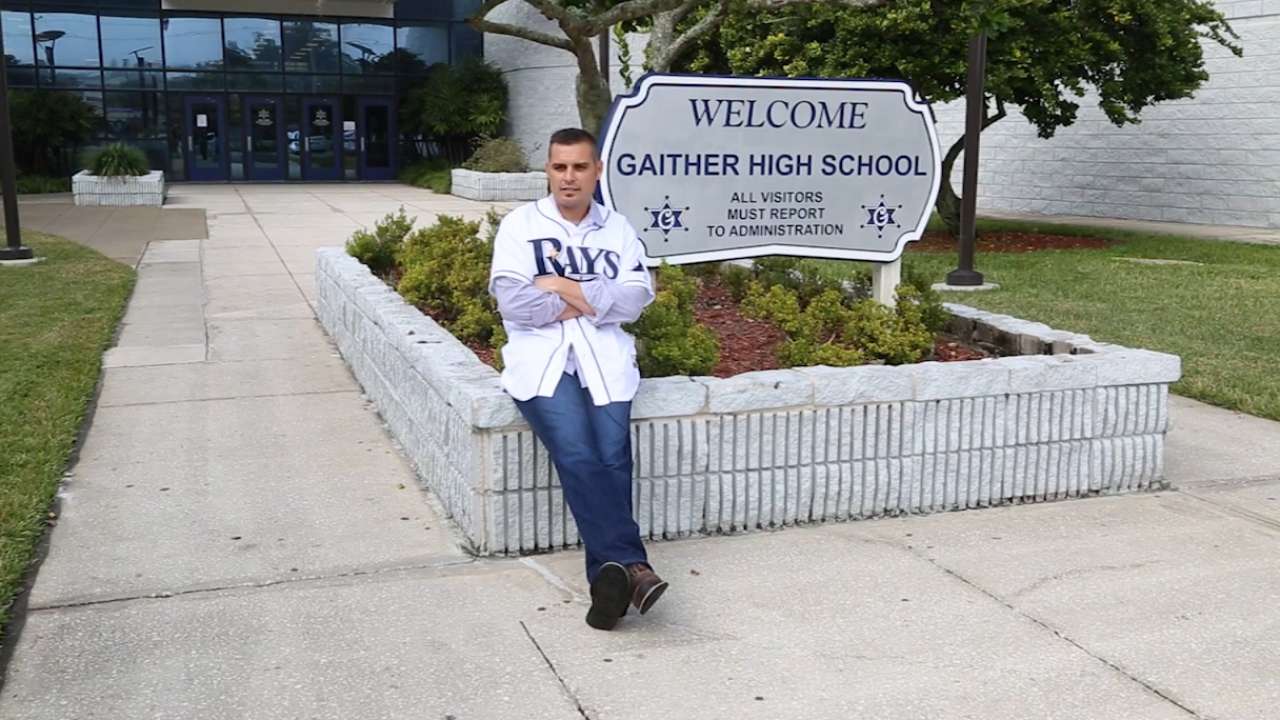 "These next couple of days are for the pitchers," said Cash, acknowledging the fact that pitchers are well ahead of the hitters.
Right-hander Alex Colome, who has visa issues, is the only player who has not reported. Grant Balfour remains in Australia at his ailing father's side. Cash said both are following throwing programs while away.
Cash roamed around, praising what he saw from pitchers Robert Zarate, Steve Geltz, Nathan Karns, Enny Romero and Kevin Jepsen. His roaming also allowed him to listen to the fans.
Their comments were "all very nice -- 'Welcome home, glad to have you,'" Cash said. "We'll see after that tough stretch if I'm still getting welcome home."
Cash smiled about this observation. There were a lot of smiles Saturday.
Bill Chastain is a reporter for MLB.com. This story was not subject to the approval of Major League Baseball or its clubs.