Wisler determined to build on educational 2014
Padres top pitching prospect has shot at fifth rotation spot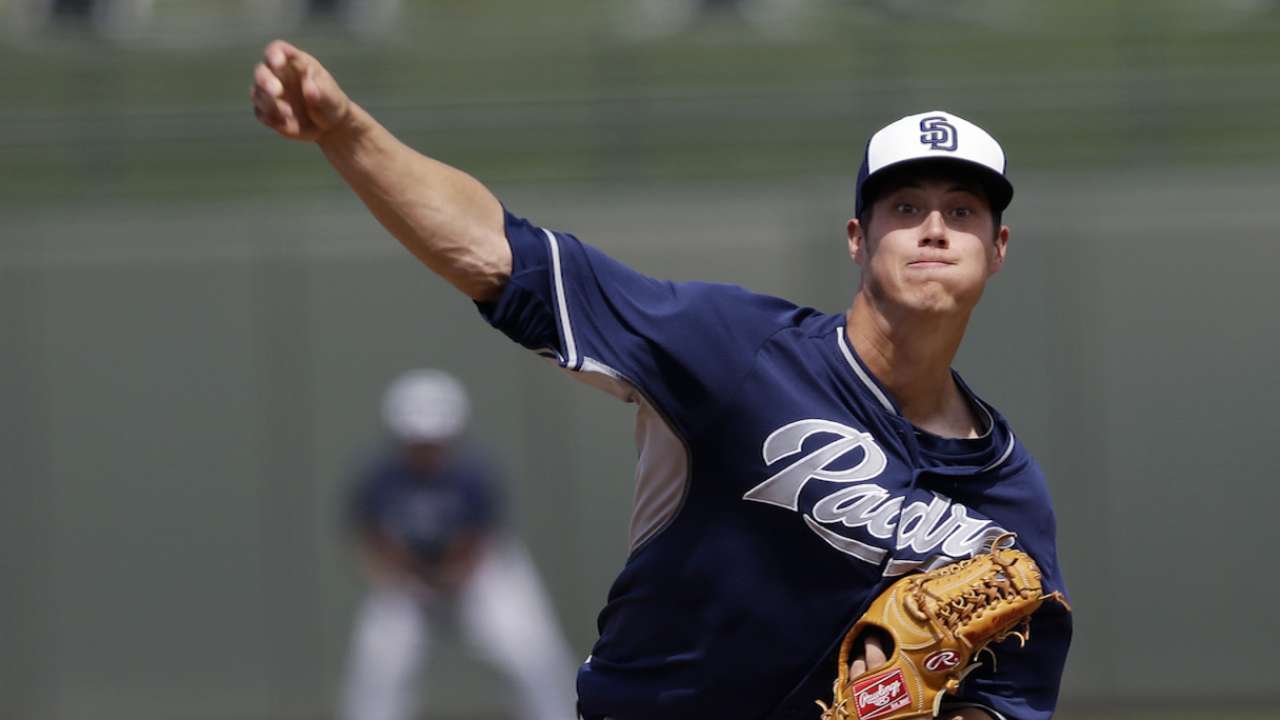 PEORIA, Ariz. -- After essentially breezing his way through the Padres' organization, three-plus seasons filled with dominant starts, pitcher Matt Wisler was told early last May that he was being promoted to Triple-A El Paso.
"I had heard it was a pretty good hitter's league, so I was expecting a pretty good challenge," he said.
Wisler, then 21, knew the reputation of the hitter-friendly Pacific Coast League, full of veteran hitters, hard surfaces and atmospheric conditions that could easily inflate ERAs and deflate egos with one swing.
Then Wisler got to witness it for himself.
"The first four starts … that was just terrible," he said. "I probably could have done that in Double-A and had the same results."
In those first four starts, Wisler allowed six, five, five and four earned runs, respectively. And in that last start, he lasted just two innings.
In a June 28 start at home against Tacoma, Wisler had a 5-2 lead with two on and two outs in the sixth inning. That's when he allowed a triple, single and a home run. Five runs on 12 pitches and he was out of the game.
"The outing was just ruined. I was one pitch from getting out of it and maybe going six or seven innings," Wisler said. "But it shows that you've got to stay focused the whole time. You've got to bear down."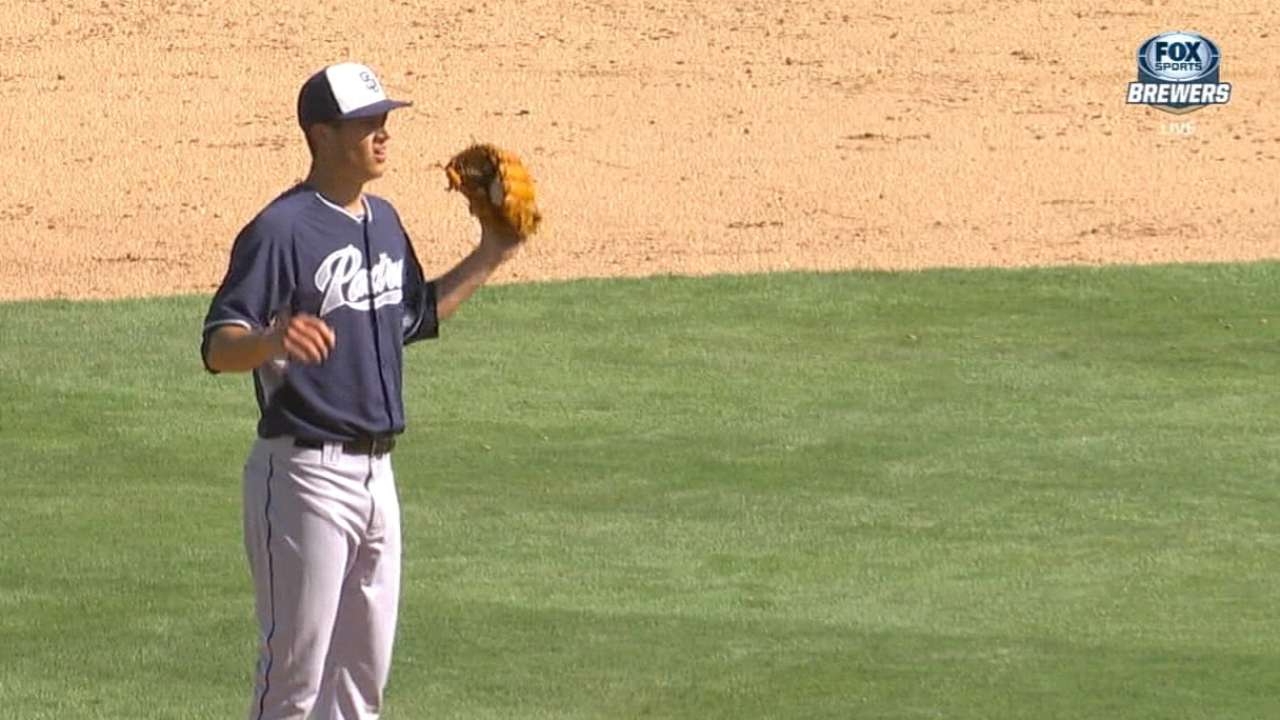 Not that Wisler, who is in camp trying to win a job as the No. 5 starter, hadn't done as much before. It's just that in Triple-A, mistakes that you can get away with at the lower levels of the Minor Leagues are often more magnified.
"With every level up you go, the more realistic feedback you're going to get from non-executed pitches," said Rocky Gale, who caught most of Wisler's starts in El Paso. "I think in the PCL, that happens more than it does in the Texas League, so you have to be a little more polished."
Before Wisler, ranked as the No. 69 prospect in baseball by MLB.com, was promoted, he had a 2.73 ERA to show for his first 280 professional innings with a nifty 7.3 hits-per-nine innings. But he will be the first to tell you his biggest season of growth came a year ago when he was tested the most -- not previously when he had the most success.
"I learned a lot last year. I learned how I handle failure," Wisler said. "Those four starts, I learned how to get past that. You learn that you have to stay calm in those situations."
Wisler was much better as the season went on, trusting himself and his stuff while making adjustments to the league and its hitters. He took notes, didn't make the same mistake twice. He didn't dwell on his mistakes. He got better.
In his final eight starts, Wisler posted a 3.40 ERA in 48 innings.
"That's something that can't be ignored," said Padres manager Bud Black.
That was no accident, either, Gale said.
"He's very intelligent and a very good evaluator of himself," Gale said. "As much as he's hard on himself, he's confident in himself. I've never seen him push the panic button, no matter how many bad starts in a row or how frustrated he might have been. That shows maturity."
Corey Brock is a reporter for MLB.com. Keep track of @FollowThePadres on Twitter. This story was not subject to the approval of Major League Baseball or its clubs.