Mariners cut workout short due to inclement weather
PEORIA, Ariz. -- With some wet weather rolling into the Phoenix area on Saturday, the Mariners cut their planned workout short by about an hour and focused mostly on infield work and conditioning.
Though rain didn't fall in the 90 minutes while the Mariners were on the field, heavy precipitation in the early morning led to some wet fields and manager Lloyd McClendon chose to keep things safe.
The longer-range question is whether continued wet weather will hamper things in the remaining time leading up to Wednesday's Cactus League opener. The Peoria forecast calls for cloudy conditions through Tuesday, with rain expected late Sunday, all day Monday and early Tuesday.
"Our inside facilities are pretty good where our pitchers can still get their work in and the guys will get their hitting in," said McClendon. "We'll do our conditioning inside. You'd like to be out there, but it's not going to be a complete waste. I don't like it, but I'm not worried about it."
If Monday's wet forecast holds true, that could cause havoc with the lone intrasquad game of the spring.
"I don't think it's of such importance that we'd reschedule it," McClendon said. "We'd probably just move on."
The weather is supposed to clear up by Wednesday's spring opener against the Padres in the annual charity game at 12:05 p.m. PT at Peoria Stadium.
In other news on Saturday: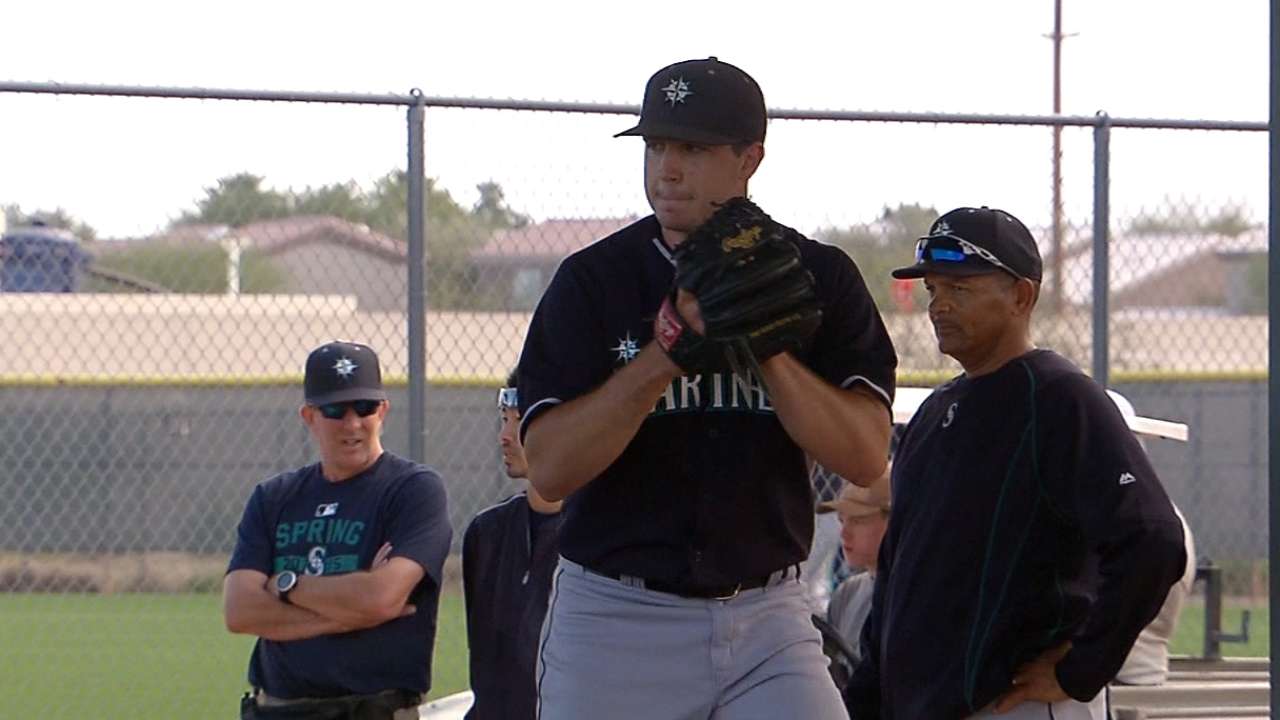 • Danny Hultzen, Mark Lowe and Forrest Snow were the only pitchers to throw bullpens Saturday and the schedule already called for no live batting practice even before the weather turned sour.
"Same old, same old. I'm just throwing," Hultzen said after his third bullpen of the spring. "In the past, especially during rehab, I had to gauge how I'm feeling and change it up. But now I'm starting to get into the routine that I used to do when I was healthy, which is a good feeling."
The Mariners are being careful with Hultzen, who is returning after a year of rehab from shoulder surgery. He's taken an extra day between bullpen sessions, has yet to throw live batting practice and said he doesn't know when he'll face live hitters. "No idea. I'm just going out there when they tell me."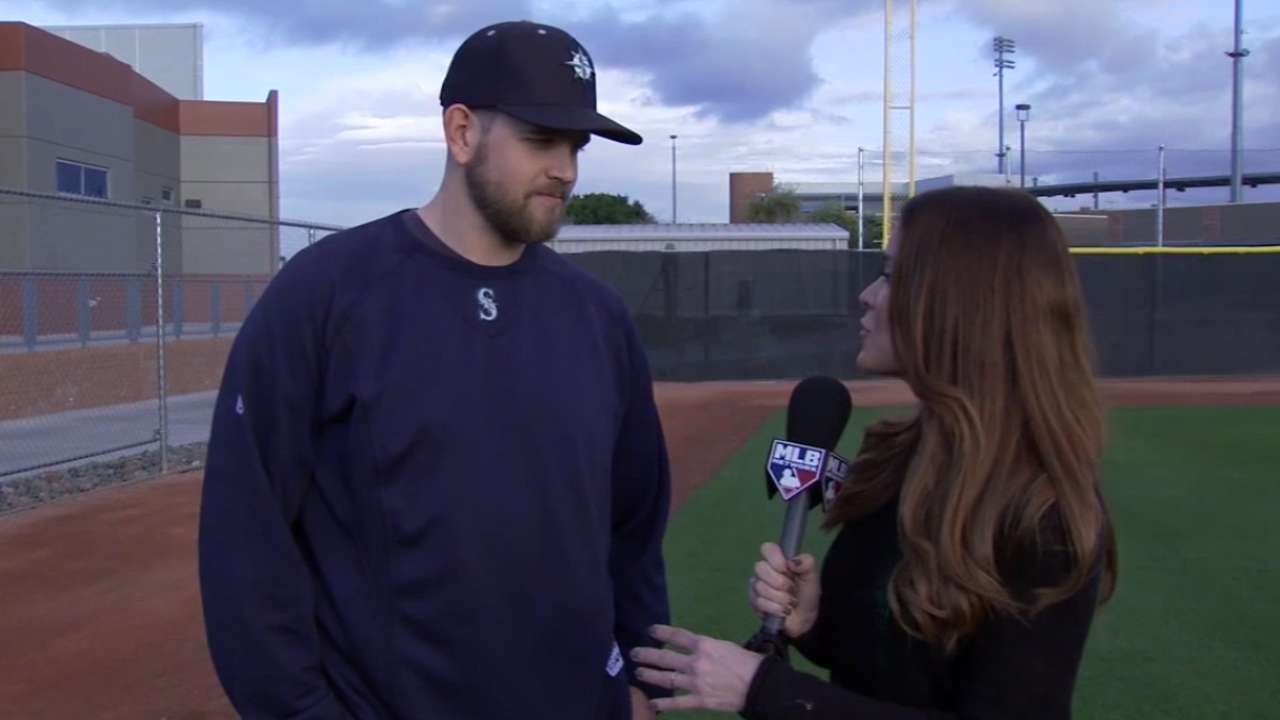 • Left-hander James Paxton, the lone pitcher who has yet to take the mound in camp, remains on schedule to begin throwing on Monday. Paxton, who bruised his left forearm two weeks ago, will likely start out with flat ground throwing and then work back to bullpen sessions later in the week. He threw five or six bullpens before camp started and McClendon doesn't think he'll be too far behind schedule despite the interruption.
• Left fielder Dustin Ackley said his newborn son, Parson, remains in the hospital in Oklahoma City where he was born nearly six weeks prematurely while Ackley and his wife, Justine, were driving across the country from Michigan on their way to camp. But Parson was 5 pounds, 12 ounces at birth and is progressing well, with a chance of being released from the hospital early next week.
• While McClendon said the shortstop battle remains up in the air between Brad Miller and Chris Taylor, one thing seems to be solidified in his mind. "As we speak now, whoever our shortstop is will hit ninth."
Greg Johns is a reporter for MLB.com. Follow him on Twitter @GregJohnsMLB as well as his Mariners Musings blog. This story was not subject to the approval of Major League Baseball or its clubs.