Piscotty makes tweaks to bolster his power
Cardinals' top prospect hopes to drive the ball more this season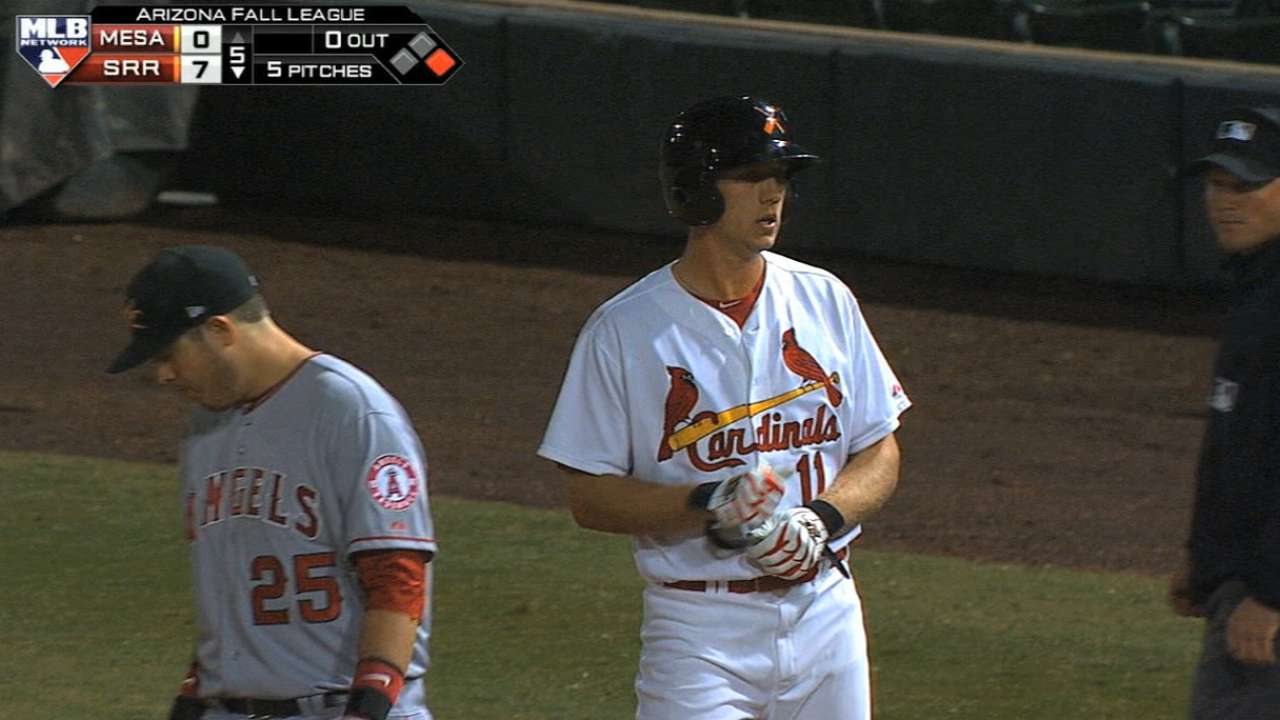 JUPITER, Fla. -- It's only a matter of time before Stephen Piscotty, the Cardinals' top prospect, is given his shot at the MLB level. The sooner his power increases, the sooner that might happen.
Piscotty, at Spring Training camp as a non-roster invitee, had a .288 batting average with nine home runs and 69 RBIs in 500 at-bats at Triple-A Memphis last year. He's hit only 28 homers in the Minors since being a first-round pick out of Stanford in the 2012 First-Year Player Draft. It's an aspect of the 24-year-old outfielder's game that he worked on during the winter and will focus on during Spring Training.
"I spent a lot of time in the offseason making a few minor tweaks and adjustments, tried to drive the ball a little bit," Piscotty said after Saturday's workout at the Roger Dean Stadium complex. "It's been good. I'm really encouraged with what I've been able to do so far, but the games haven't started so we'll see how that goes. But I'm really happy and very pleased with it right now."
Piscotty is working this spring under the watchful eye of hitting coach John Mabry.
"I had a great conversation with coach Mabry and we're on the same page, it sounds like," Piscotty said. "It's going to be fun to work this spring with him on that. I'm looking forward to that one on one and try to get better."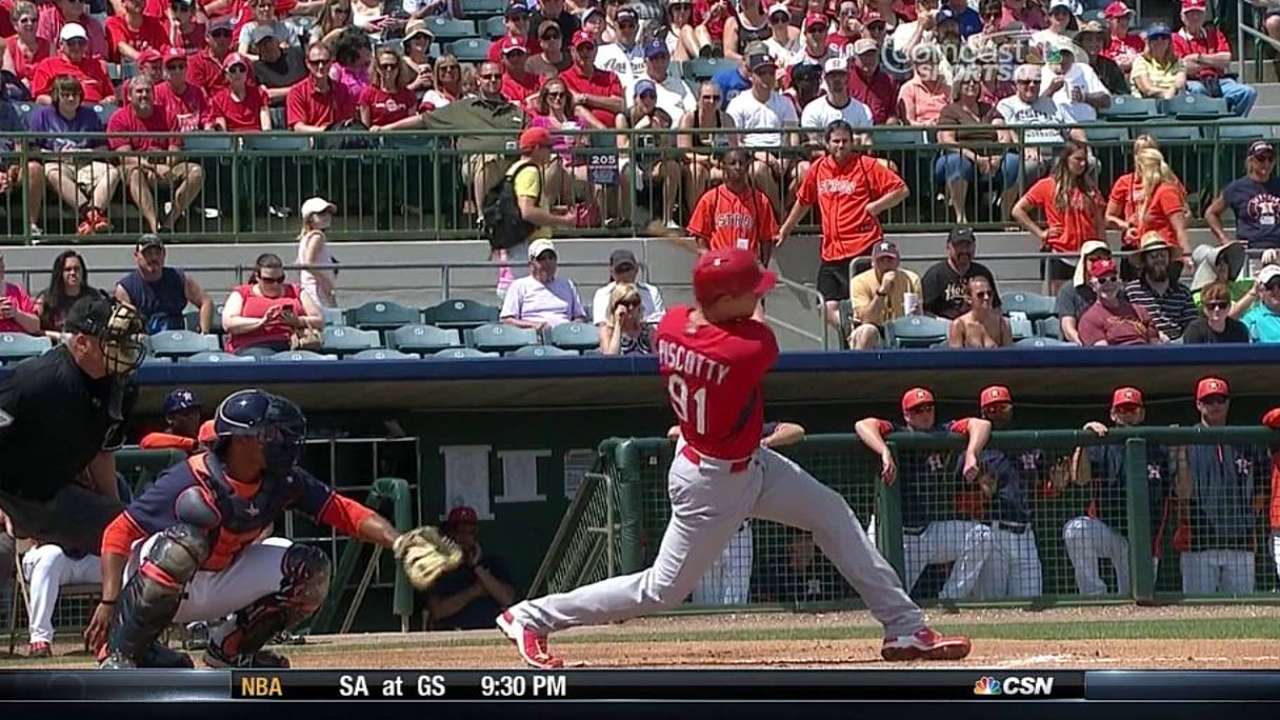 Piscotty knows it's unlikely he'll break camp with the Cardinals, but should the need for an outfielder arise and he's performing well at Memphis, then a midseason callup is not out of the question. But for now, Piscotty said he just wants to concentrate on improving and take advantage of the opportunity he has at camp the next month.
"Maybe a little bit," Piscotty said when asked if he feels a little closer to a Major League callup than he did a year ago. "I still feel [I'm] a guest in this locker room. I'm still trying to be all ears and take it all in as best I can. It's a little bit more comfortable [this spring] because I know some of the guys, familiar faces, not the awkward introductions for the first time, which is great. There's so many good guys and it's fun to be around them. As far as that aspect, I feel a little more comfortable."
Steve Dorsey is a contributor to MLB.com. This story was not subject to the approval of Major League Baseball or its clubs.