Lester feels good vibe on mound, in camp
Left-hander appreciates Maddon's style, says he'll develop relationships with catchers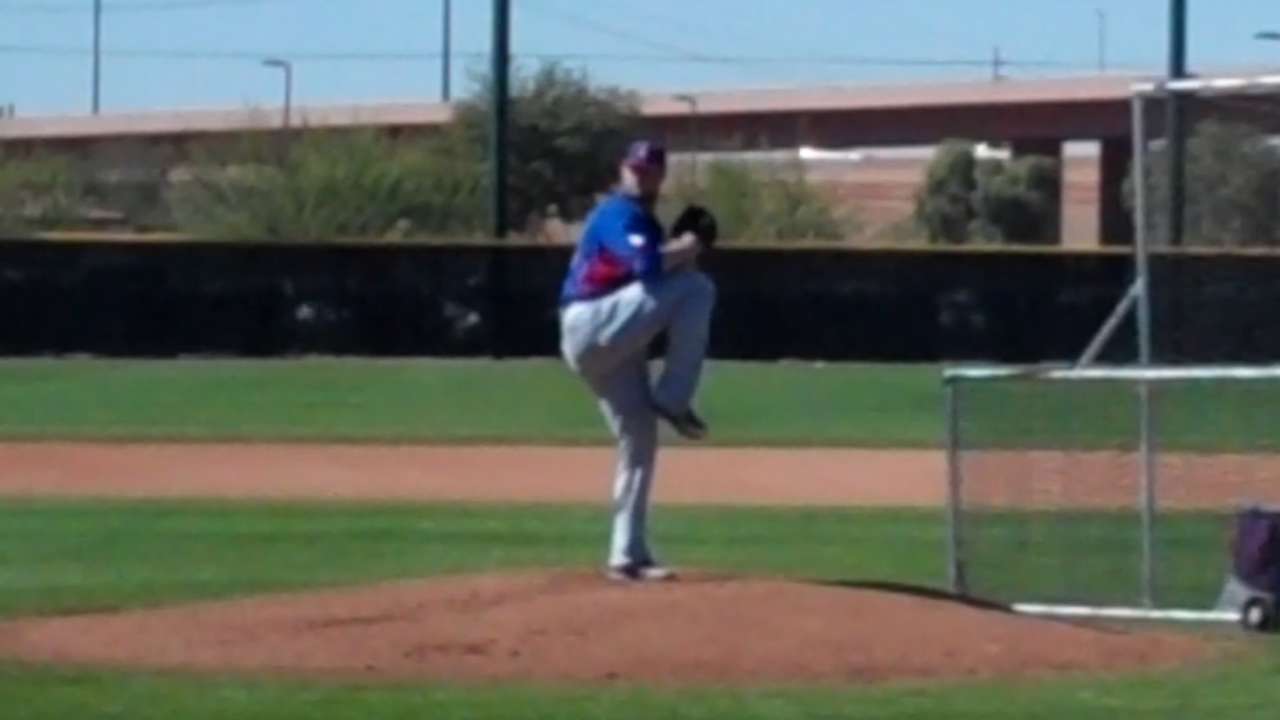 MESA, Ariz. -- Jon Lester hasn't had a problem adjusting to the dry Arizona weather and feels the same way about throwing to different catchers. However, the Cubs pitcher did notice manager Joe Maddon talking to himself.
Maddon apparently uses a digital recorder on the field to take verbal notes during practice.
"We were running a bunt play and obviously, he either had an idea or saw something he didn't like or liked, and wanted to take a note down," Lester said, noting it's tough for the manager to keep pen and paper in his pocket.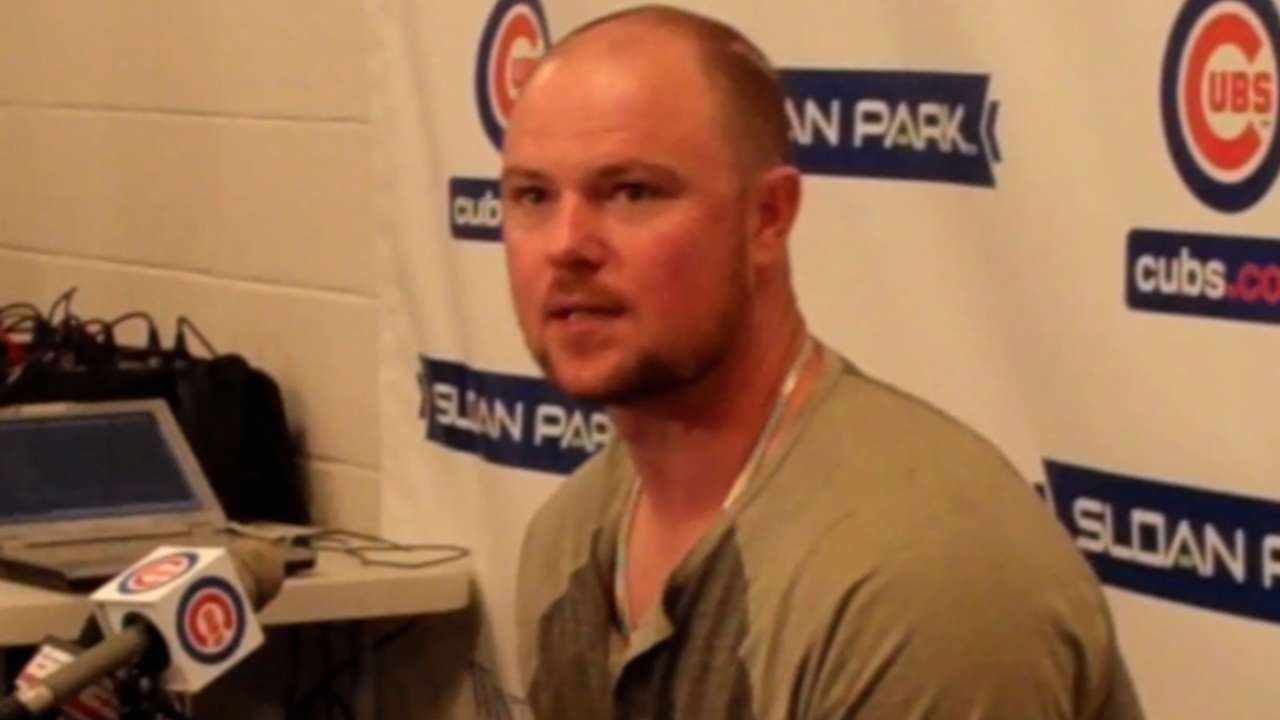 "It's easier than writing it down," said Maddon, who started using the recorder in instructional league. "It's nice at the end of the day, you go back and play it back and things that you would've forgotten, you don't forget now."
More important is the tone Maddon has set in Cubs camp.
"I just like how positive he is," Lester said. "Whether you screw up a play, he'll find the positive light in it. He lets us be players, he lets us be who we are. That's his reputation, that's what I've heard from other guys. I think that brings out the best.
"This game is so hard on younger guys," Lester said. "It's so result driven and everybody wants to make the team the first day, and I think Joe takes pressure off those guys by saying the things he says. He's genuinely sincere about what he says. There's no [nonsense]. You can tell he means everything he says -- whether it's, 'You [stink] today,' or, 'You're good today.'"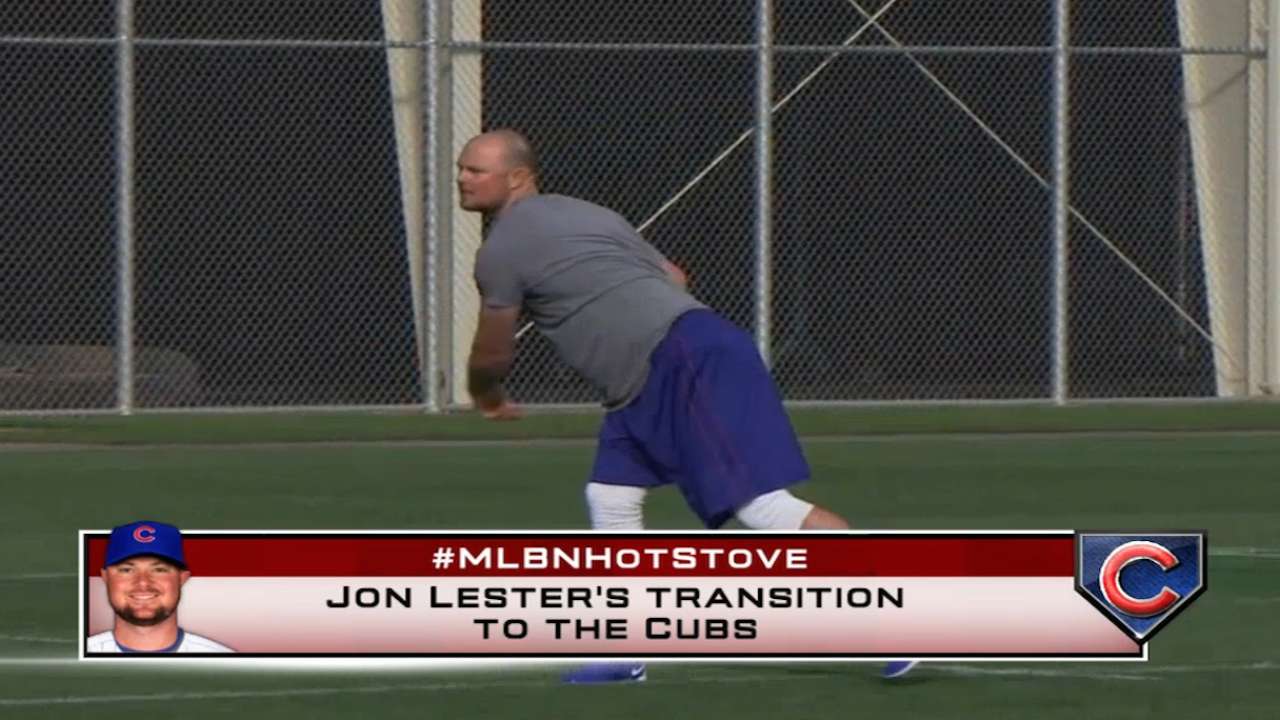 Lester felt fine after his first live batting-practice session Friday. He was ready to challenge his teammates.
"I don't want to just lob balls in and let them hit it," Lester said. "It's called 'pitchers' [batting practice]' for a reason. They get to hit the easy pitches later and see how far they can hit it. I'm trying to get guys out and get better and get through stuff."
Lester was paired with catcher David Ross, who was with him on the Red Sox. The lefty said it was a coincidence.
"It makes it sound like I can't throw to anybody but him," Lester said of Ross. "I had a pretty good career before he came along as well."
The two do have a good relationship.
"I heard Joe say yesterday [Ross] does bring out the best in me because he knows me, he knows how to push me, when to push my buttons, and when to kind of let off the gas and let me be," Lester said. "I've got new guys here, so we have to build that relationship with [Miguel Montero] and other guys. Whoever catches doesn't matter, you still have to have a game plan, you still have to have an idea of what you're doing regardless of whoever is back there."
Lester does like the vibe Maddon has created in spring camp so far.
"It's nice to see young guys who understand it's a game, but at the same time, it's work, and we've got to work and we have things we need to improve on, and that goes from the No. 1 to however many guys we have in camp," Lester said. "It's been a fun camp so far. It's been relaxed, but at the same time, guys are busting their butt at the right times to do the right things and do stuff quickly."
Carrie Muskat is a reporter for MLB.com. She writes a blog, Muskat Ramblings, and you can follow her on Twitter @CarrieMuskat. This story was not subject to the approval of Major League Baseball or its clubs.