Battle looming for spots in Phils' bullpen
Club thinks its relief corps can rank among baseball's best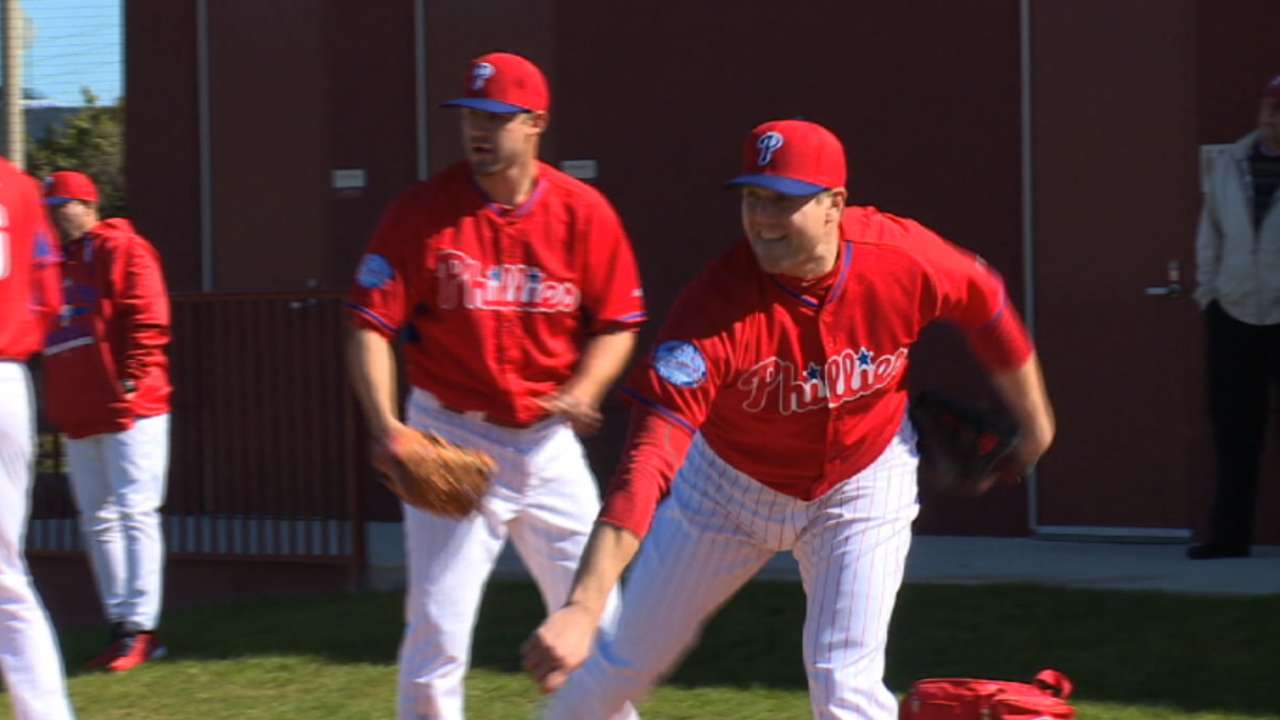 CLEARWATER, Fla. -- The Phillies are in the beginning stages of a substantial rebuilding process. But they believe they could be extremely competitive in at least one area in 2015.
They believe they could have one of the better bullpens in baseball.
The Phillies bullpen finished ninth in the National League last season with a 3.60 ERA. But from June 1 through the end of the season, it ranked fifth with a 3.36 ERA and second averaging 9.81 strikeouts per nine innings. Credit a consistently strong season by Jonathan Papelbon, Ken Giles' arrival, Jake Diekman's big arm from the left side and marked improvement from Justin De Fratus for much of that. The club expects Giles, Diekman, De Fratus and others to take another step forward this season, making the bullpen even better.
Those high expectations should create some interesting roster battles this spring. The Phillies typically carry seven pitchers in the bullpen, although they could open with six if they want to carry an extra bench player.
"It's time to see them with hitters in there," Phillies manager Ryne Sandberg said on Saturday, following a rain-shortened workout. "[I'm] kind of open minded, as far as the bullpen goes."
Here is a look at the bullpen candidates, as the Phillies get set to play the University of Tampa in an exhibition on Sunday at Bright House Field. Their first Grapefruit League game is on Tuesday against the Yankees:
RHP Jonathan Papelbon: He is a lock, as well as the closer -- assuming the Phillies do not trade him before Opening Day.
RHP Ken Giles: His 0.79 WHIP last season ranks fifth among all rookie relievers since 1914. His 5.82 strikeout-to-walk ratio is sixth, and his 12.61 strikeouts-per-nine innings average is 10th. He is a lock to make the team.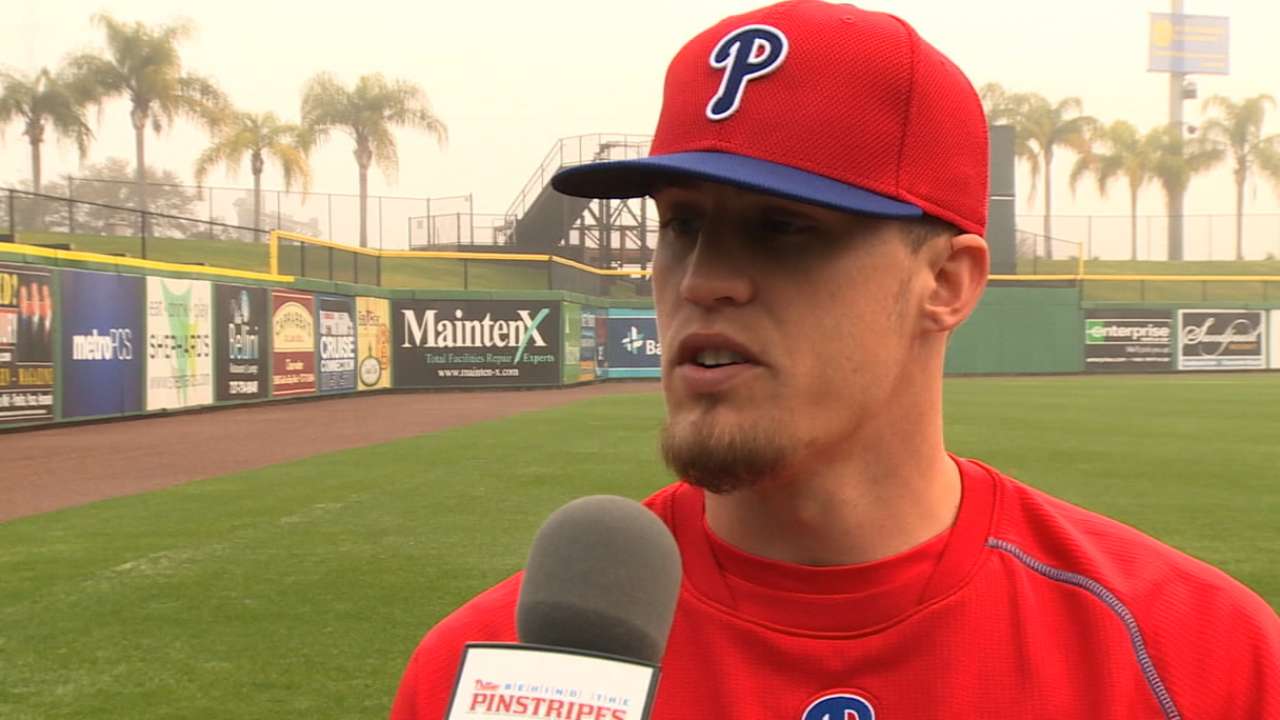 LHP Jake Diekman: Also a lock, he posted a 2.70 ERA in 61 appearances from April 22 through Sept. 21, striking out 80 batters over 60 innings.
RHP Justin De Fratus: He struggled in his first four appearances before being sent to Triple-A Lehigh Valley. He returned and posted a 1.89 ERA in 50 appearances from May 26 through the end of the season. He is a lock, as well, leaving three jobs available in a seven-man bullpen.
LHP Andy Oliver: He has an edge, if for no other reason than he is a Rule 5 Draft pick on a rebuilding team. If the Phillies like what they see, they could stash him in the bullpen just to keep his arm in the organization. But he will need to throw strikes. He struck out 85, but walked 47, in 64 innings last season with Triple-A Indianapolis (Pirates).
LHP Mario Hollands: He was one of the best stories of 2014, coming out of relative obscurity to make the Opening Day roster. He pitched pretty well, too. He has a very good chance to make the team. The Phillies carried three left-handers in the 'pen last year, so it's not out of the question Diekman, Oliver and Hollands make the team.
RHP Luis Garcia: The Phillies named Garcia their Minor League Pitcher of the Year in 2014, based upon a dominant performance in Triple-A. Garcia fizzled in his first four appearances with the Phillies, posting a 12.71 ERA. He improved in his final nine, though, posting a 2.16 ERA. The Phillies believe that is the real Garcia, but he will have to prove it this spring to get a job.
RHP Jeanmar Gomez: The non-roster invitee entered camp under the radar, but he has a good chance to make the team. The 27-year-old posted a 3.28 ERA in 78 appearances over the past two seasons with Pittsburgh.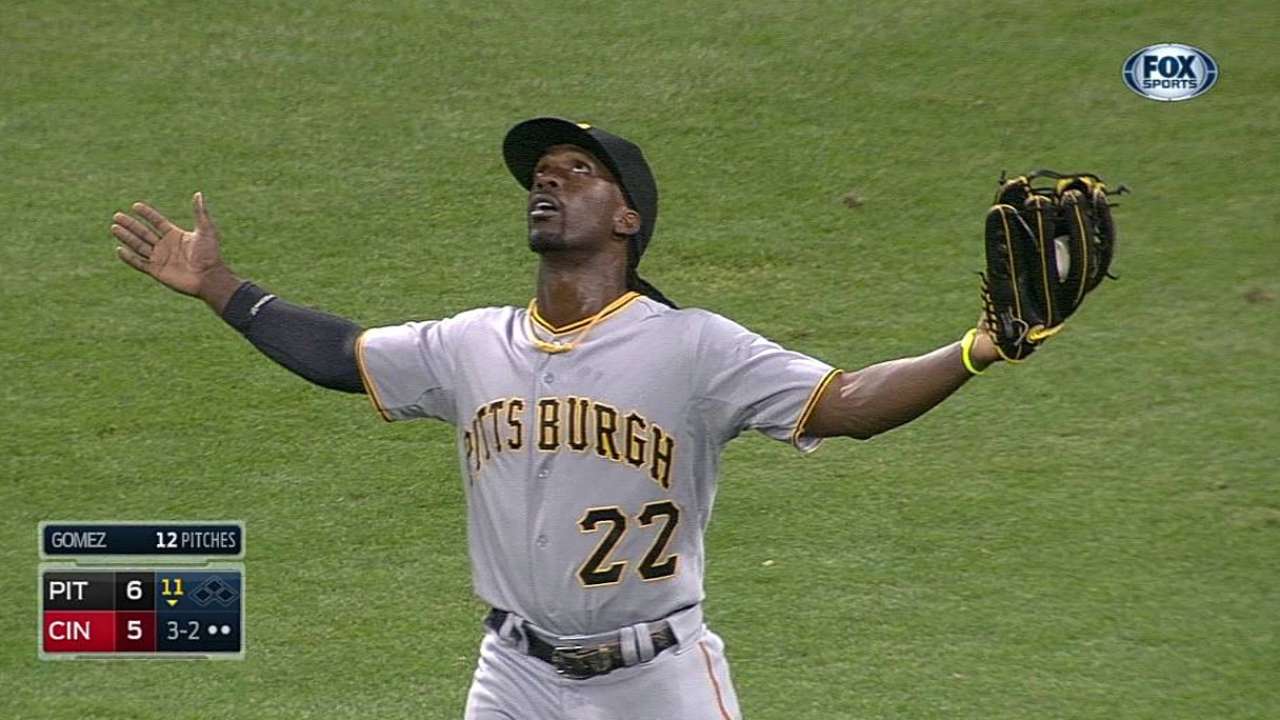 RHP Hector Neris: He pitched a scoreless inning last season for the Phillies, but went a combined 6-3 with a 3.61 ERA in 48 appearances last season with Double-A Reading and Lehigh Valley. He will have to put up strong numbers in camp.
RHP Phillippe Aumont: He is out of options, so if he does not make the Opening Day roster, he will have to clear waivers before the Phillies can send him to Triple-A. He has a great arm, but he has been unable to put it together. The possibility of losing Aumont could push him onto the roster, but only if he pitches well (i.e. throws strikes).
RHP Ethan Martin: He missed some time last season with a shoulder issue, and Sandberg said his mechanics need some fine tuning. Martin would have to come on strong to turn a few heads.
RHP Paul Clemens: He could be this season's Jeff Manship, who made the 2014 Opening Day roster as a swingman. But Manship had to pitch really well to earn that spot. Clemens will have to do the same.
Left-hander Elvis Araujo and right-hander Nefi Ogando are also in camp, but neither has pitched above Double-A. Expect them to open the season in the Minor Leagues.
Todd Zolecki has been the Phillies beat reporter for MLB.com since 2009, and has been covering the Phillies since 2003.
This story was not subject to the approval of Major League Baseball or its clubs.