Altruistic Affeldt accepts honorary degree
Giants reliever recognized by Whitworth University for humanitarian efforts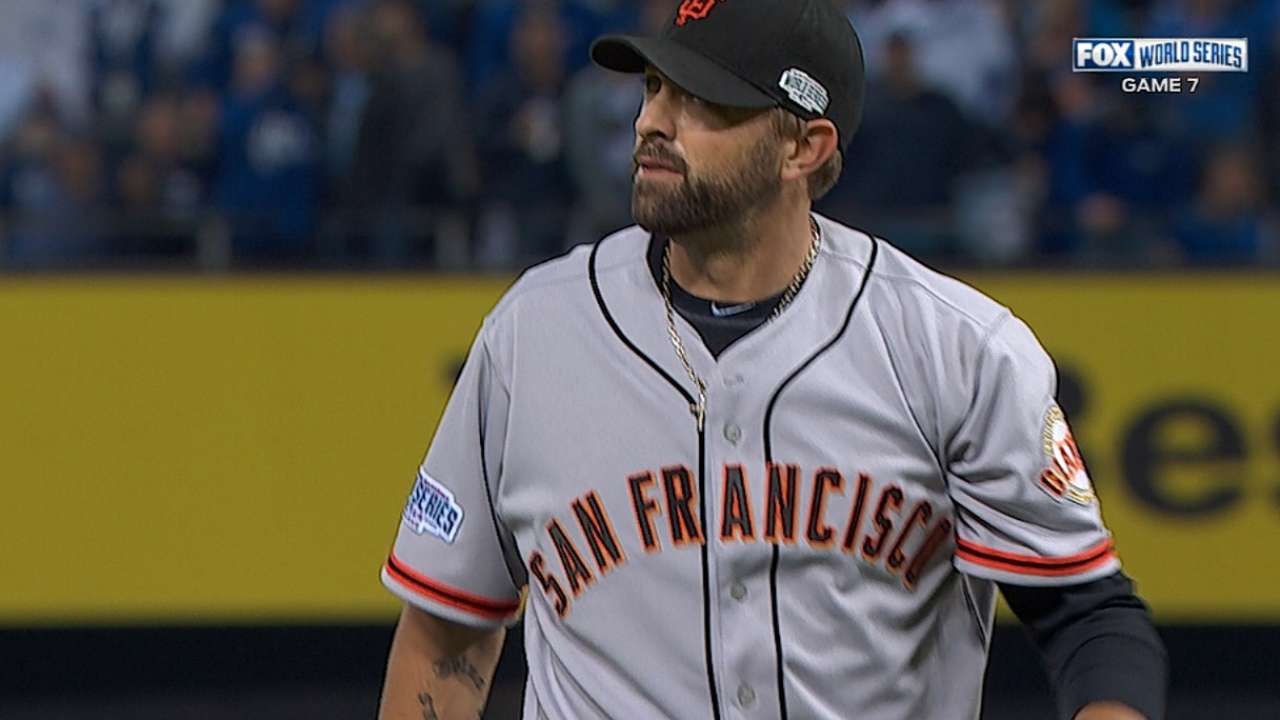 SCOTTSDALE, Ariz. -- Receiving a college degree typically happens to students. Jeremy Affeldt earned one because he was considered a superb teacher.
On Feb. 5, Affeldt accepted an honorary bachelor's degree from Whitworth University, located in his hometown of Spokane, Wash. If Affeldt weren't pitching for the Giants, he quite possibly would be deepening his involvement in Whitworth's altruisic endeavors. After all, he and Whitworth are essentially teammates.
Whitworth's mission statement -- "to provide an education of mind and heart, equipping students to honor God, follow Christ and serve humanity" -- matches Affeldt's priorities. In 2005, Affeldt founded Generation Alive, which has urged youths to fight hunger domestically and internationally, end child slavery and promote other humanitarian efforts.
Thus, in recognizing Affeldt, Whitworth celebrated not only a neighbor but also an example of what it wants its alumni to become.
As Whitworth president Beck A. Taylor said in his salutation during the ceremony honoring Affeldt, the diploma "goes to a man whose power on the mound is matched only by his strength of character and his rock-solid belief in freeing the oppressed and feeding the hungry -- a man who earns accolades in the sporting world, and thanks and admiration from those outside baseball whom he has made it his mission to help."
Affeldt, 35, said recently that Whitworth representatives initially approached him about giving him a diploma early last year -- about the same time Generation Alive and Whitworth students raised $150,000 and packed 600,000 meals that were then distributed by Second Harvest of the Inland Northwest to people in the Spokane area and to Central Americans in need. Affeldt, who performs his charitable deeds without a hint of self-aggrandizement, initially resisted the attention. That would be too "flashy," he believed.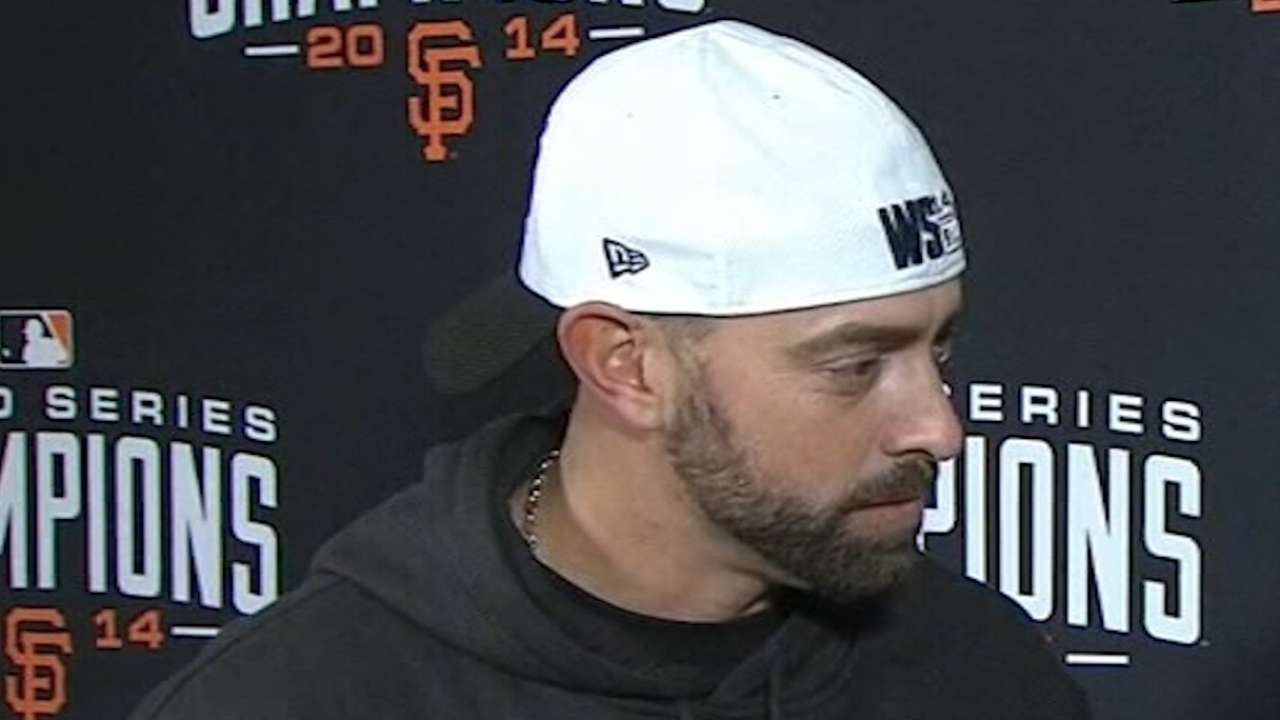 Then Affeldt's thoughts roamed to the Giants' success, his three sons, Walker, Logan and Kolt, and the meaning of everything.
Said Affeldt, "When we win world championships, we're on a huge stage with these big rings. But I'm pretty adamant that if my sons know me for that, then I've failed as a human being and as a father. What I got awarded for at Whitworth is probably something I would rather my sons know me for -- the heart behind the honorary degree, why I was given it, that's kind of what I would prefer my boys knowing me as. That's why I kind of allowed it to be a big hoopla deal, because I think it's going to be important to my boys as they grow up."
Affeldt became only the third recipient of a Whitworth honorary undergraduate degree. Coincidentally, one of the other honorees was former Major League left-hander Ken Brett, the older brother of Hall of Famer George Brett and Whitworth's pitching coach for four years before his death in 2003.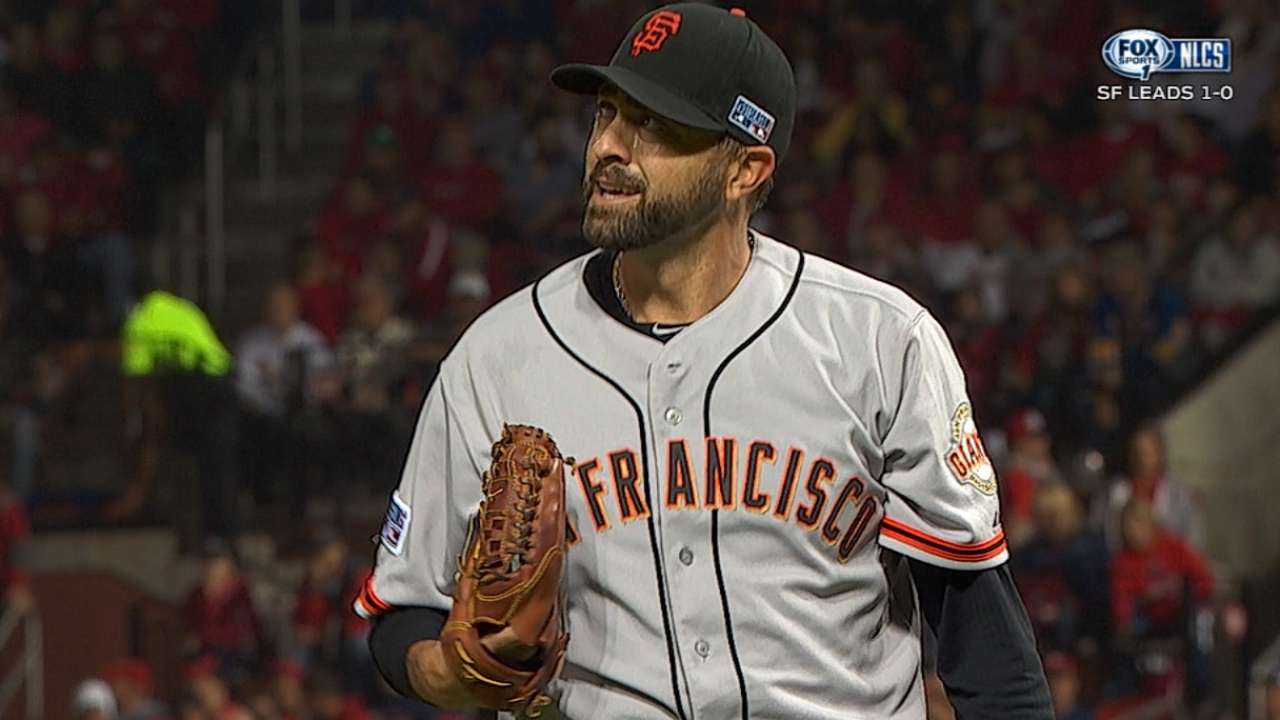 The night before he was awarded his diploma, Affeldt was the guest of honor at a reception attended by Whitworth faculty. This was no ordinary wine-and-cheese session. "They grilled me with questions," Affeldt said. "Some of the professors asked me my views of leadership."
Becoming a graduate wasn't all pomp, circumstance and procedure for Affeldt. He starred in a brief video depicting his immersion into the "Whitworth experience," including eating a French dip sandwich on Friday, anxiously listening to lectures delivered simultaneously by three professors who teach a signature series of core classes, running out of allocated computer printer time and trying to catch a "virgin" pine cone (one that hasn't yet hit the ground).
This series of skits suited Affeldt, who's perhaps the funniest Giant. But though he's a ham, he's no actor. He's truly genuine, as his dedication to humanitarian causes demonstrates.
Dr. Scott McQuilkin, Whitworth's vice president for institutional advancement, reiterated that the university wants graduates "using [their] vocation to serve a world in need. What we're trying to produce is students [for whom], whatever occupation they go into, service is going to be an essential component of who they are. That's exactly who Jeremy is and exactly what we believe in."
Chris Haft is a reporter for MLB.com. Read his blog, Haft-Baked Ideas, and follow him on Twitter at @sfgiantsbeat. This story was not subject to the approval of Major League Baseball or its clubs.