MLB.com Columnist
Jim Duquette
Six players who could be traded before Opening Day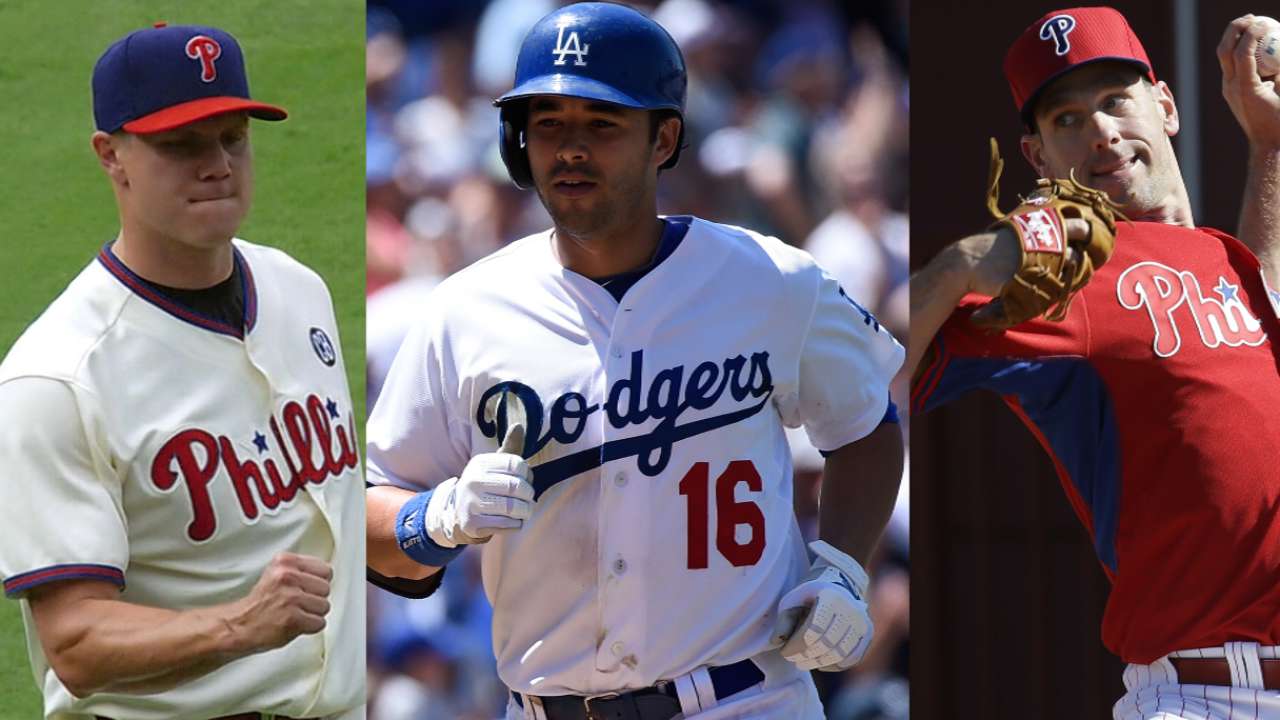 As we inch closer to Spring Training games, the number of quality players available on the trade market could make the month of March as active as this past winter. Here are my top candidates to garner a lot of attention and even potentially be traded by Opening Day:
Cliff Lee, LHP, age 36
He will need to show interested teams that he has overcome an elbow injury that limited him to 13 starts last year, but when he does, he will likely be dealt before teammate Cole Hamels, who has been the subject of more rumors recently.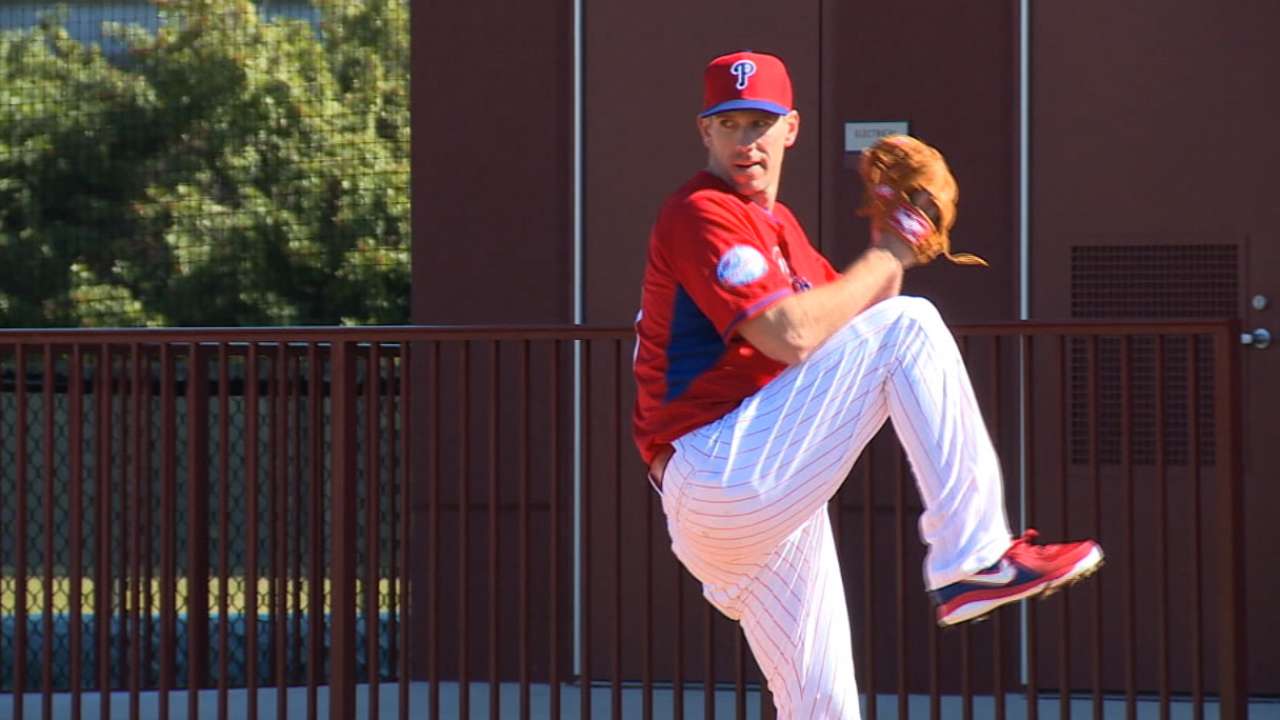 Lee still grades out as a top-end starter with outstanding feel for pitching even if his stuff is diminished somewhat. With two years left on his contract (the second year is a club option that will vest if he surpasses 200 innings), the Phillies will have to absorb a good portion of his $25 million salary for 2015 to receive anything of quality in return.
Potential fits: Cardinals, Red Sox
Jonathan Papelbon, RHP, age 34
The Phillies are rebuilding and their closer could also be on the move. Not many relievers pitched better than Papelbon in 2014, who had a stretch of 36 appearances when he only allowed two earned runs. Despite the fact that his velocity is now in the 90-92 mph range, Papelbon relied a lot more on his four-seamer last year and with a high degree of success. He'll make $13 million this year with a vesting option for 2016, which means he doesn't come with a huge commitment.
Potential fits: Dodgers, Marlins, Blue Jays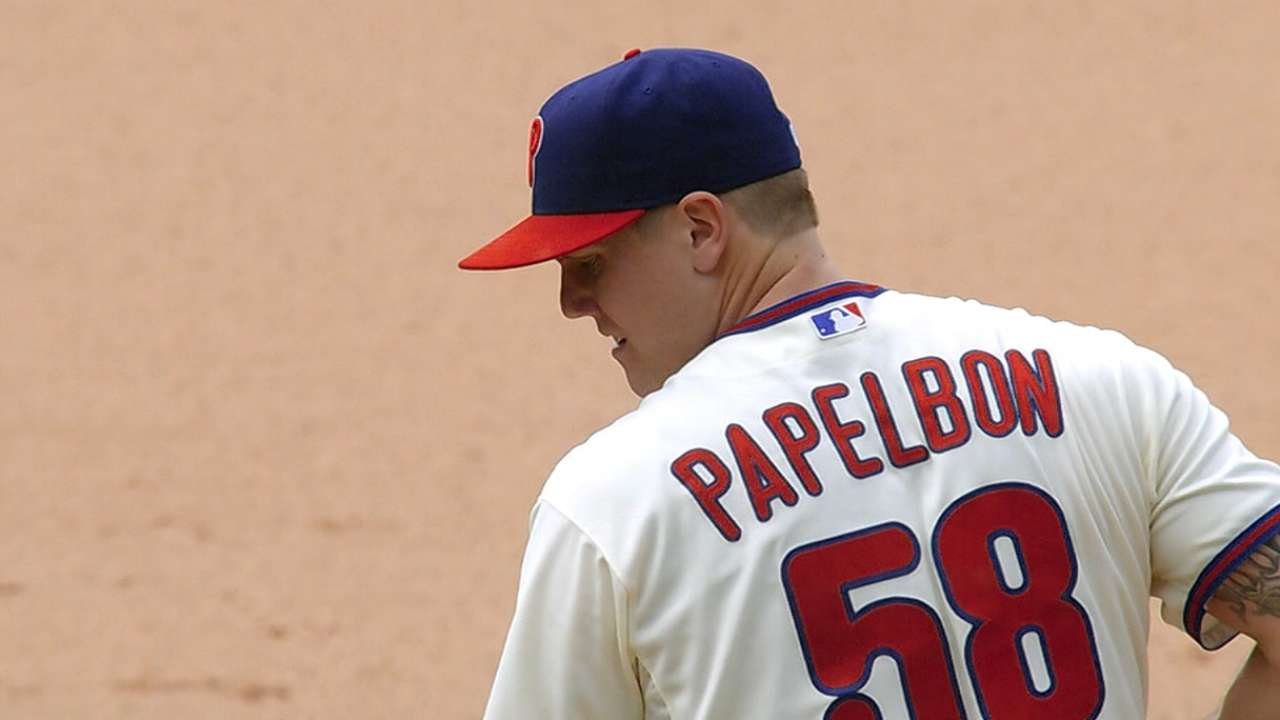 Dillon Gee, RHP, age 28
Gee has been a consistently effective pitcher during his career and a far better option for other teams in the rotation than he is pitching in relief for the pitching-rich Mets organization. When he is healthy, he stabilizes the back end of any rotation and at 28 would still be under team control through 2016 at an affordable price.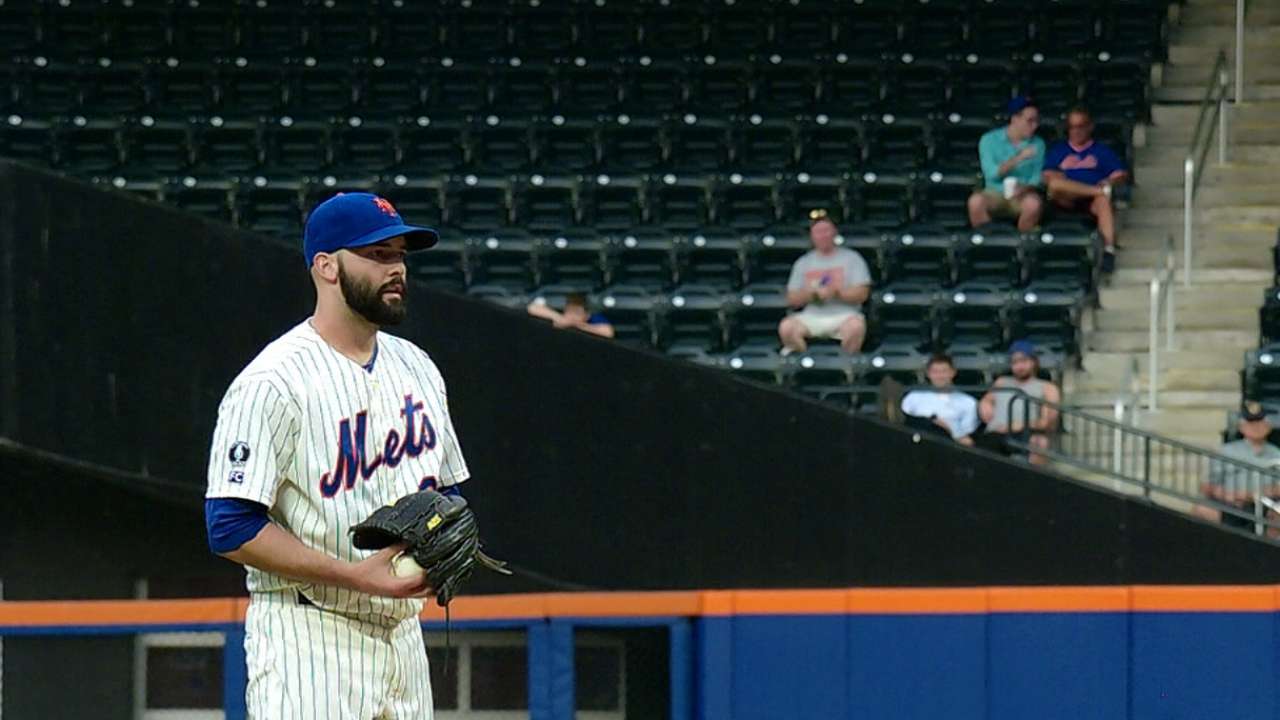 Look for any team with an injury to its rotation to have interest in Gee. If he opens the season in the bullpen, he will lose even more value for New York.
Potential fits: Rockies, Rangers, Twins
Andre Ethier, OF, age 32
Two scouts I spoke to were both surprised at how much trouble Ethier had hitting average fastballs in 2014, mechanically pulling off and hitting too many lazy fly balls to the opposite field for outs. In addition, Ethier has really struggled versus left-handed pitching, including a .567 OPS last year.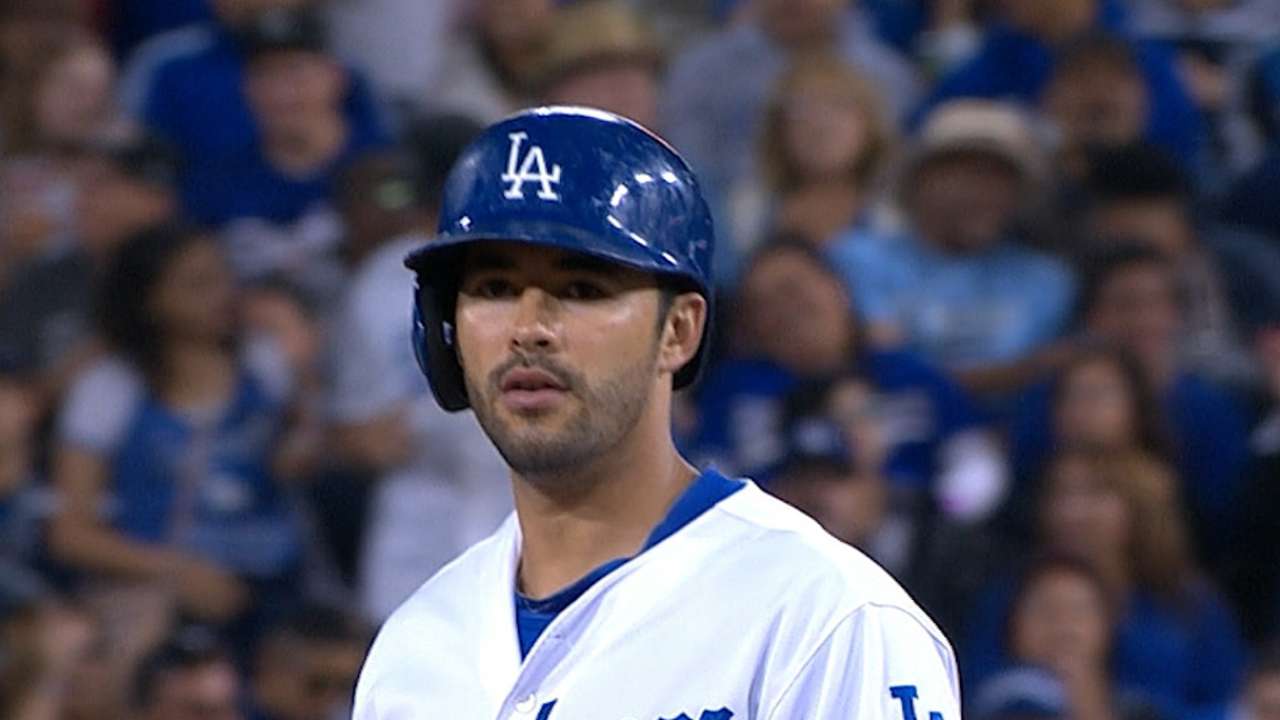 The big question for teams to decide is: Was his overall decline due to diminishing bat speed or mostly a timing issue at the plate that could be fixed with more regular playing time? With three years and more than $50 million left on his contract, the Dodgers would have to pay a significant portion to move him.
Potential fits: Orioles, Rangers, Blue Jays
Carlos Quentin, OF, age 32
He has played in just 218 games over the past three seasons due to injuries as he enters his walk year. Besides his health issues, he does not possess much versatility in the field, even though he is open to the idea of playing first base, a spot he'll likely need to learn if he's going to get any at-bats with the Padres given their outfield of All-Stars.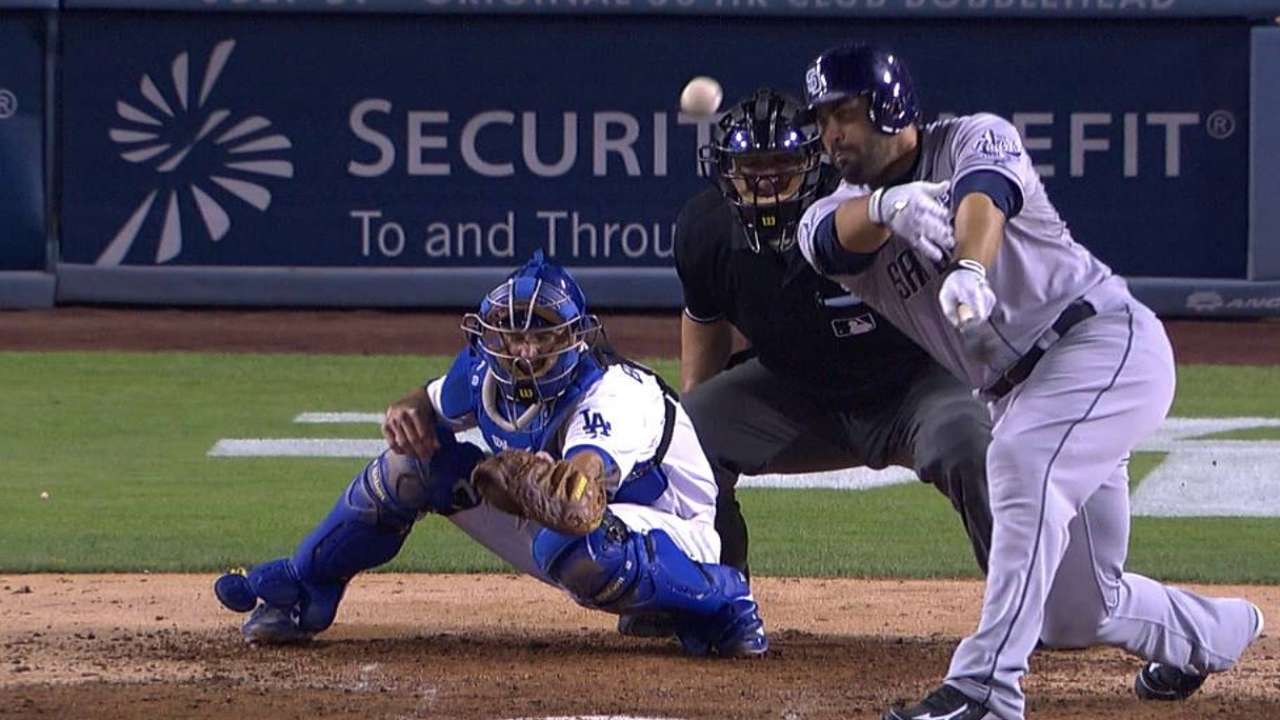 Quentin looks better off in the AL, in a platoon situation, with the idea that if he can stay healthy, he might play a bigger role and re-establish his value before hitting the market. A park that is well suited to right-handed pull hitters would be nice as well.
Potential fits: Orioles, Rangers, Astros
Allen Craig, OF/1B, age 30
It's hard to fathom how quickly Craig's stock has plummeted since he was traded to Boston last July, especially struggling with fastballs in and up in the zone, a pitch he has made a living on in the past.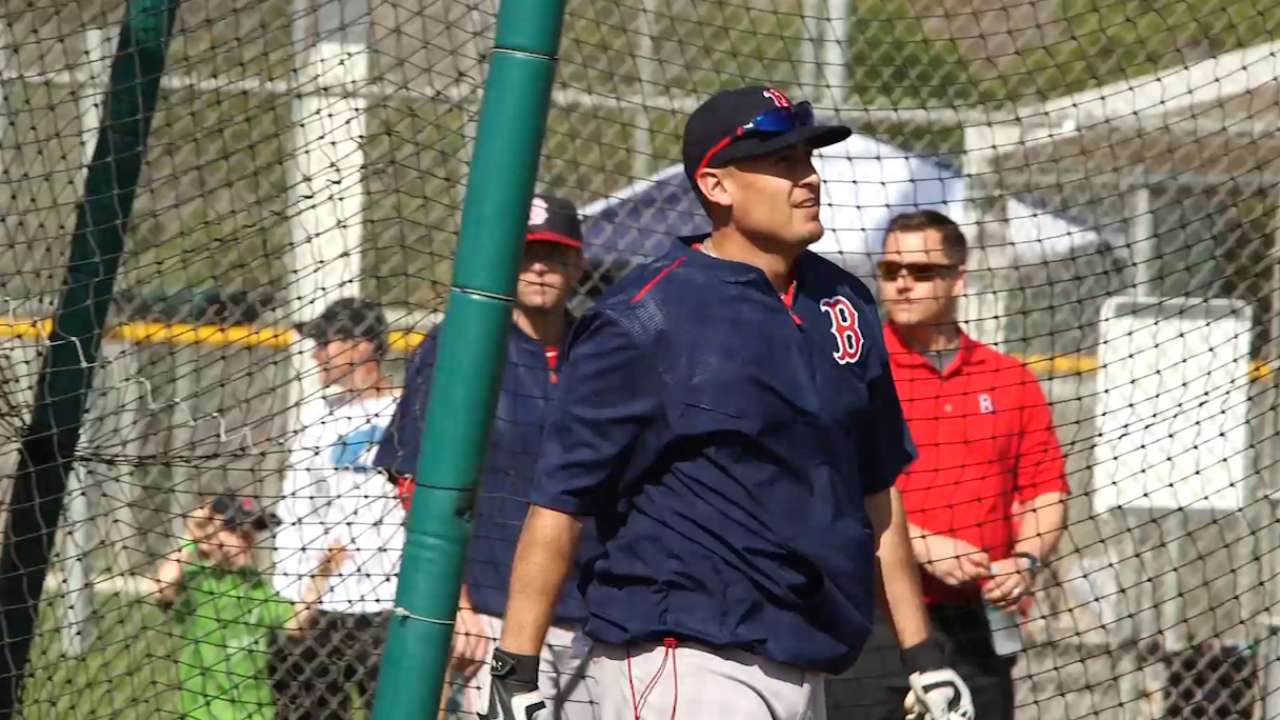 The likely scenario is that Allen changed his mechanics at some point when he injured his foot during the 2013 season, affecting him mostly in 2014. He's owed $20 million over the next two seasons with a $13 million option for 2017, so he's a bargain if your hitting coach thinks he can fix him. Of course, it's hard to see him getting much of a chance to build up his value in Boston on a team loaded with outfielders that also has Mike Napoli locked in at first and David Ortiz at DH. I could see the Cardinals giving him another shot, as well as other teams with a knack for reclamation projects.
Potential fits: Cardinals, Dodgers, Rockies, Orioles
Jim Duquette is an analyst for MLB.com. This story was not subject to the approval of Major League Baseball or its clubs.